Parts and Service
Your journey with Kobelco does not end when you purchase a new machine. Our aftersales support, including extended warranty, KOMEXS monitoring and Genuine Parts programme, will ensure your construction machinery remains as well-maintained and productive as it can be.

Kobelco Monitoring Excavation System
Managing a fleet of construction machinery at job sites across multiple locations can be a challenge. However, the Kobelco Monitoring Excavation System (KOMEXS) is a web-based programme that enables you to monitor your Kobelco machines remotely. KOMEXS provides access to important machine data, which helps you to manage your machines more efficiently, increase machine productivity and reduce your costs.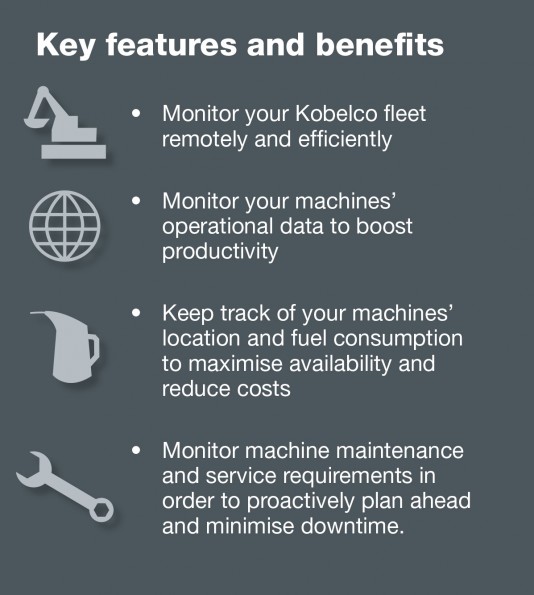 OUR DEALERS
Use our intelligent dealer locator to find your nearest Kobelco Authorised Dealer.