Renovation and redevelopment
Location: France
Kobelco dealer: Manu Lorraine
Customer: Cardem Est-France
Operation location: Lyon, France
Operator: André Paluch

The job site
Cardem Est-France, which specialises in demolition and asbestos removal and operates all over France, is currently working on a demolition site in Part-Dieu. Approximately 60,000 tonnes of concrete and 900 tonnes of non-hazardous industrial waste is expected to be extracted from this site.
Cardem recently took delivery of a new Kobelco SK550DLC-10 demolition excavator, which is now working on the site in Lyon. The team were looking for a machine that could offer the best combination of performance, fuel consumption and reliability as well as operability and aftersales service. The Kobelco machine was chosen over its competitors due to its unique design, but also the excellent reputation and reliability of the Kobelco brand.
The machine
The Kobelco SK550DLC-10 launched in Europe in January 2018. The versatile model features Kobelco's proven NEXT system for both high elevation and foundation demolition work – although it is a common base-type, the utilization of the NEXT system attachments means that it can be adapted for multiple applications on the jobsite. This includes high elevation demolition projects as well as breaking up foundations.
The SK550DLC-10 has four ultra-long attachment configurations and can work to a maximum height of approximately 28m. The separate boom configuration is ideal for tackling the lower floors of tall buildings – the SK550DLC-10 can work to 6,260mm below ground level. Another important benefit of the NEXT system is the low storage height of the ultra-high attachment when collapsed. As a result, the machine can be transported between projects on a standard trailer, saving significant logistical costs.
The 65-tonne Kobelco SK550DLC-10 excavator Cardem is using is equipped with a short demolition arm. This unusual configuration provides versatility, powerful breakout force and excellent productivity. Its large nibblers enable it to tackle thick concrete foundations and basement slabs as well as demolish the high brick walls. "What we liked about the Kobelco SK550DLC-10, apart from the fact that it is a real demolition excavator with its guards, tilting cab and retractable chassis, was its short adjustable arm," explains Eric Pollratzky, Equipment Manager at Cardem Est-France. "It offers a good combination of the advantages of the straight boom and the earthmoving boom, making the machine more versatile."
Cardem's SK550DLC-10 has also been fully customised to the company's own hazard prevention standards. These adaptations were carried out with Kobelco dealer, Manu Lorraine, which is based in Eastern France. The adaptations include a pressurisation unit for the cab, a HP pump generating an atomised water mist (Dynaset) and track scrapers. An integral cab roll cage, LED work lights and a 360° camera were also added. The machine has also been painted in white with Cardem colours.
"The geographic proximity of Cardem and the Manu Lorraine dealer was key to the purchase of this machine and the changes made to it," continues Eric. "As a result, we were able to monitor the work and actively participate in the technical choices. Manu Lorraine's Mr Gismondi has also demonstrated excellent responsiveness and quality aftersales service too."
Thirty-nine-year-old André Paluch is operating the SK550DLC-10 on this jobsite. He has been working with demolition machines since 2002, but the SK550DLC-10 is his first time in a Kobelco. The machine is currently being operated between 140 and 150 hours per month.
"I think the best features of the SK550DLC-10 include the tilting cabin, variable track chassis and anti-cabin collision," explains Andre, "and one of the main benefits is that we can transport the machine without dismantling any parts.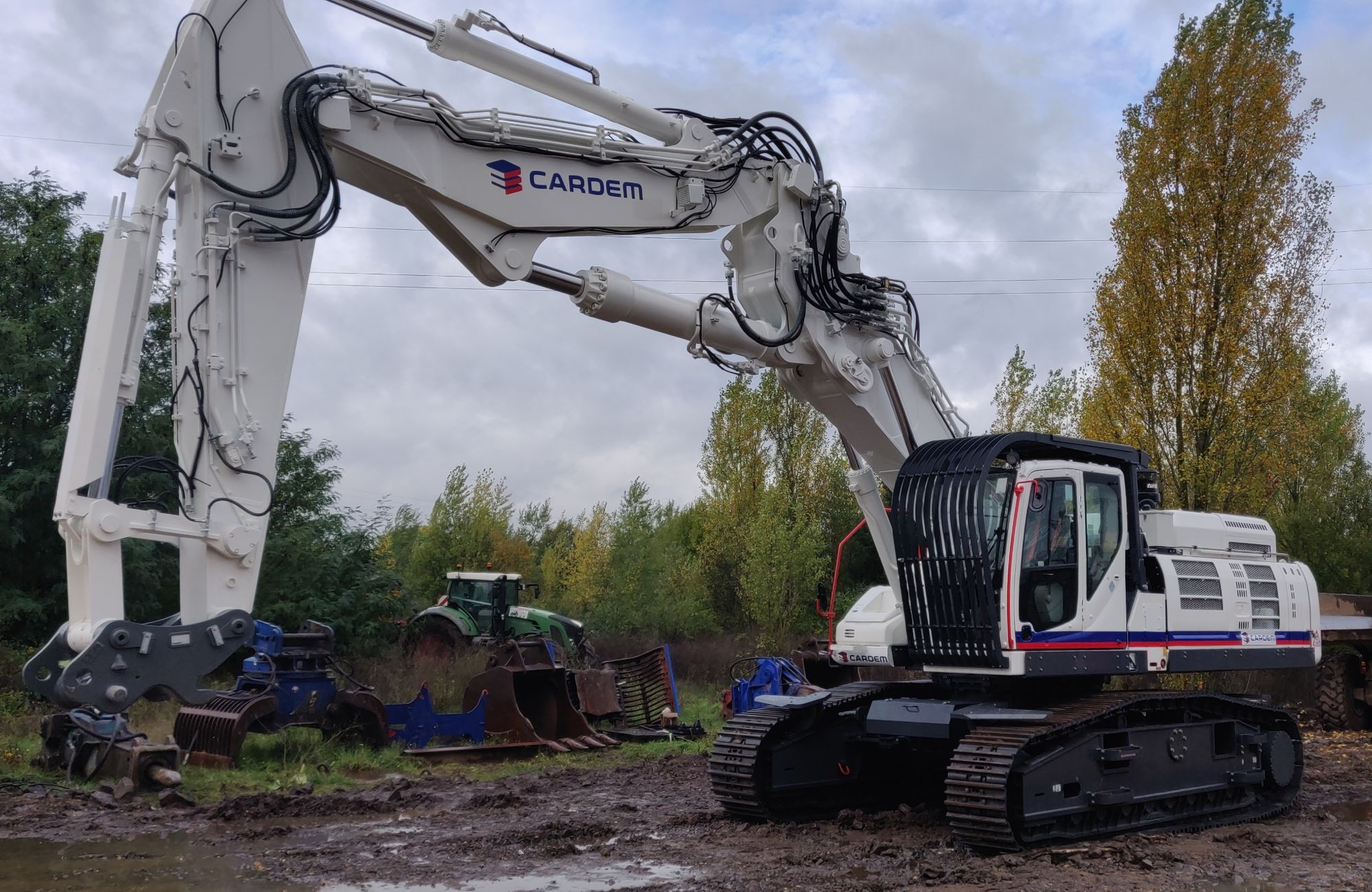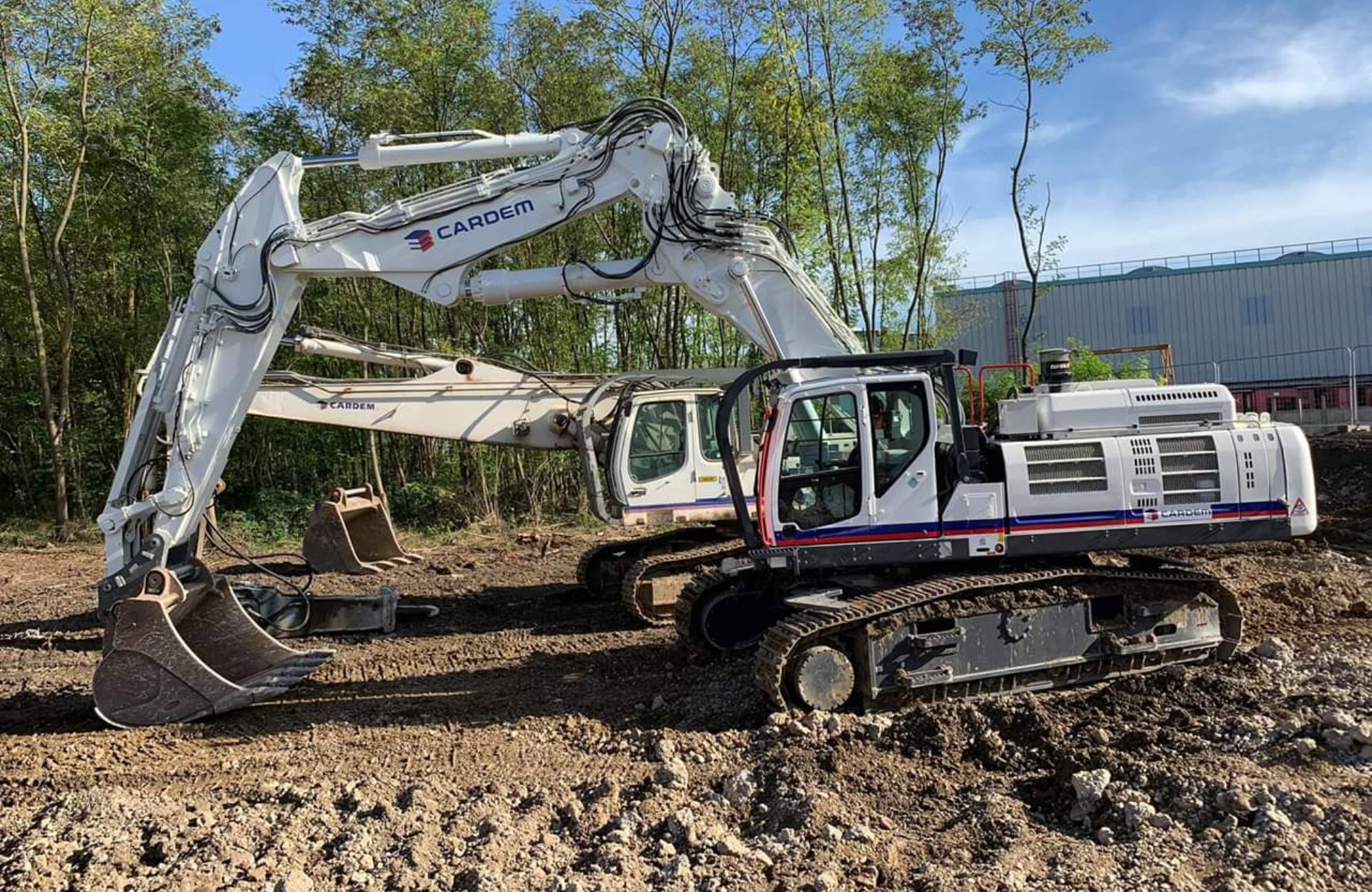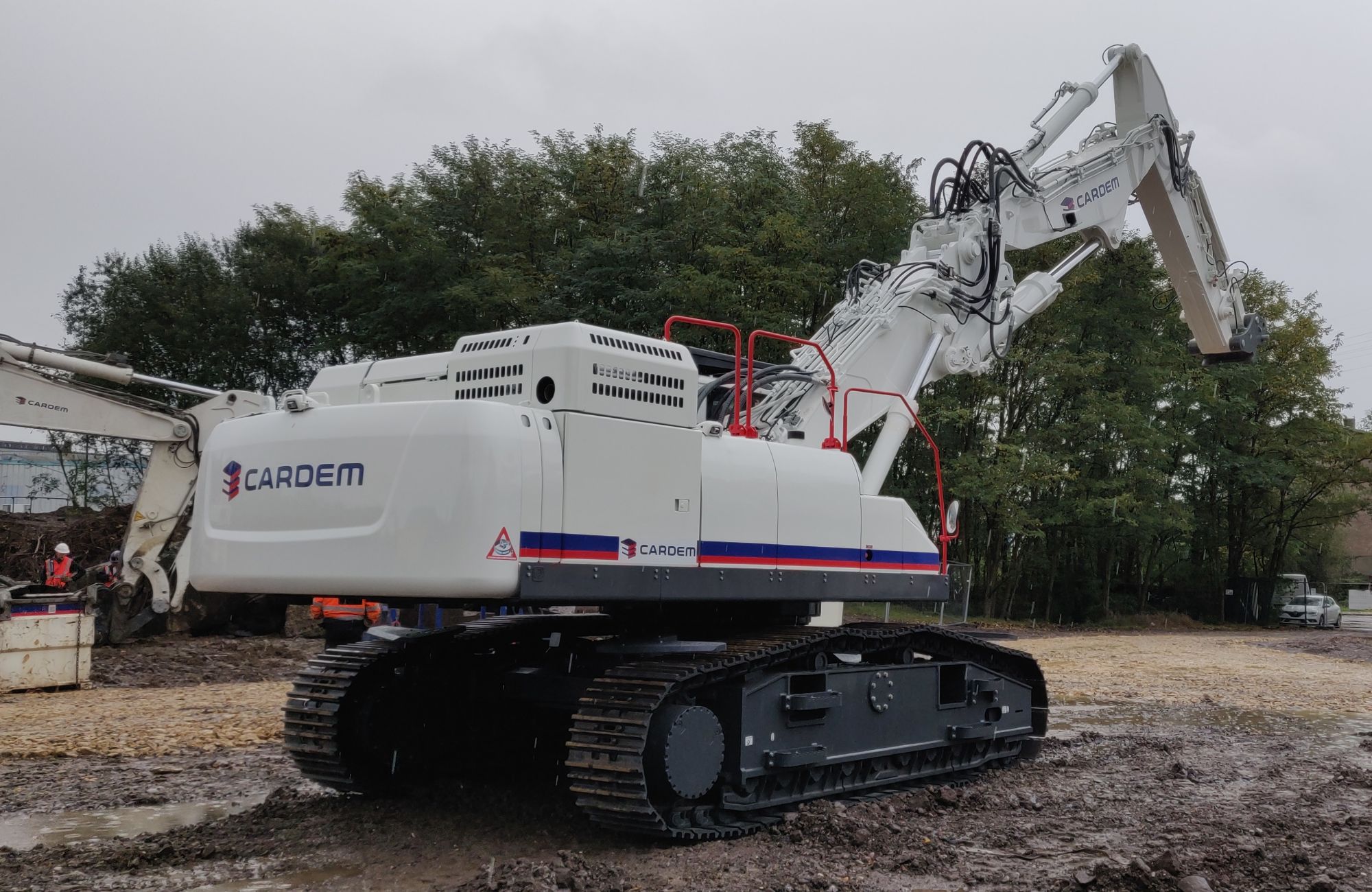 OUR DEALERS
Use our intelligent dealer locator to find your nearest Kobelco Authorised Dealer.