Quality is key to assembly
First opened in May 2012, Kobelco Construction Machinery's Itsukaichi Factory in Japan currently produces 8,900 excavators a year for the global market. However, the recently announced plan to expand the facility, including a production expansion for assembly lines and fabricated products lines, is expected to increase this capacity significantly to 10,500 units a year by 2020.
At the heart of the Itsukaichi factory are two main production lines. These lines cover all lower (undercarriage) and upper (frame) assembly processes and are manned by an army of highly skilled Kobelco engineers who use a combination of hand-building and high-tech machinery to assemble the various elements of the excavators.
With hundreds of engineers and technicians working across the many different processes on each line, attention to detail, quality control and maintaining a tight production schedule are key to manufacturing the highest quality Kobelco excavators possible. "We are very passionate about attention to detail and double check everything on our assembly line," says Katsunori Nitta, who works on the production of guide frames in the Itsukaichi Manufacturing Section.
"Although we do use some instruments such as width inspection gauges, we still like to check everything manually to ensure the quality of the frames that come off our assembly line."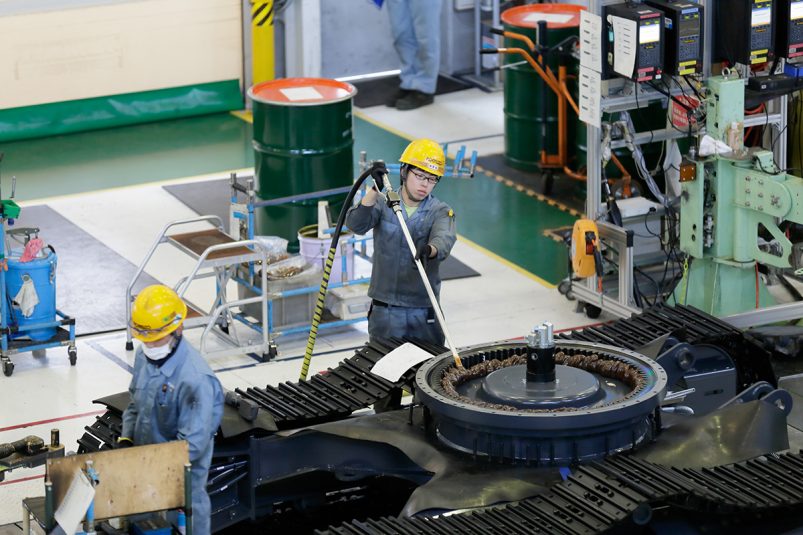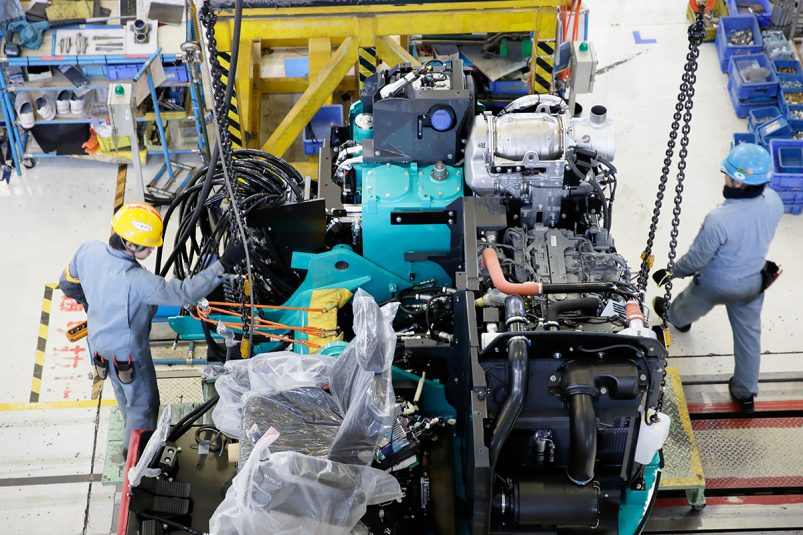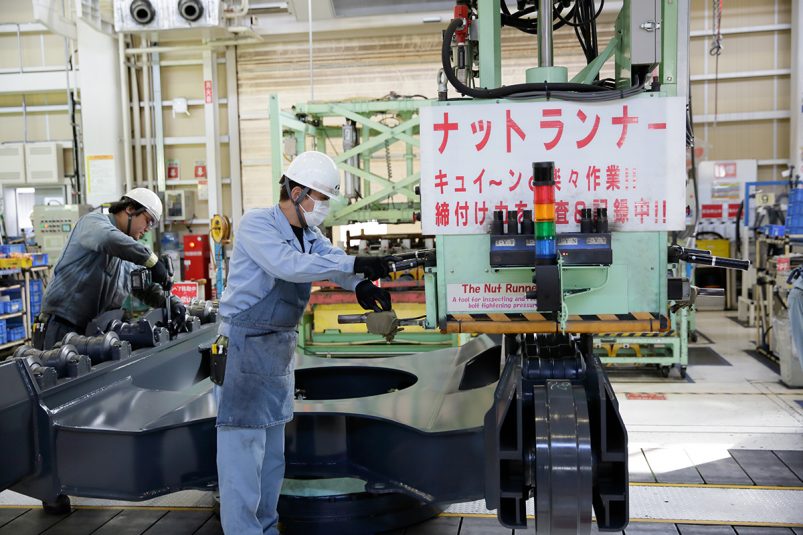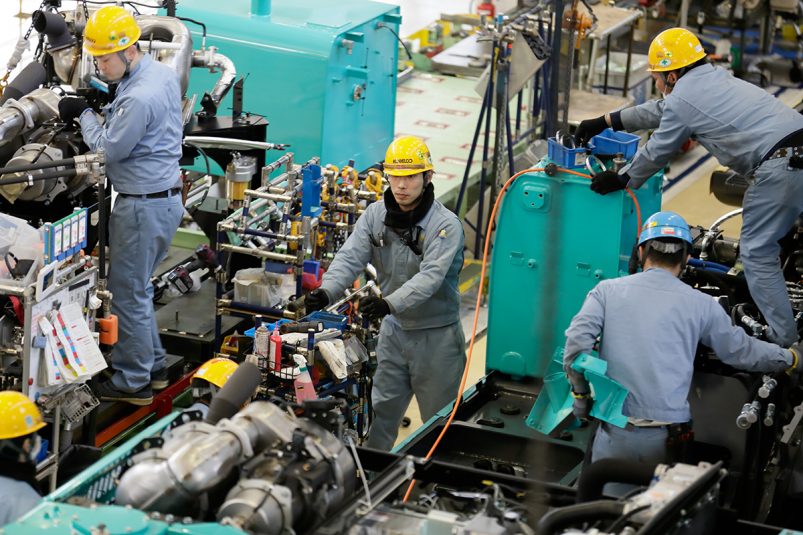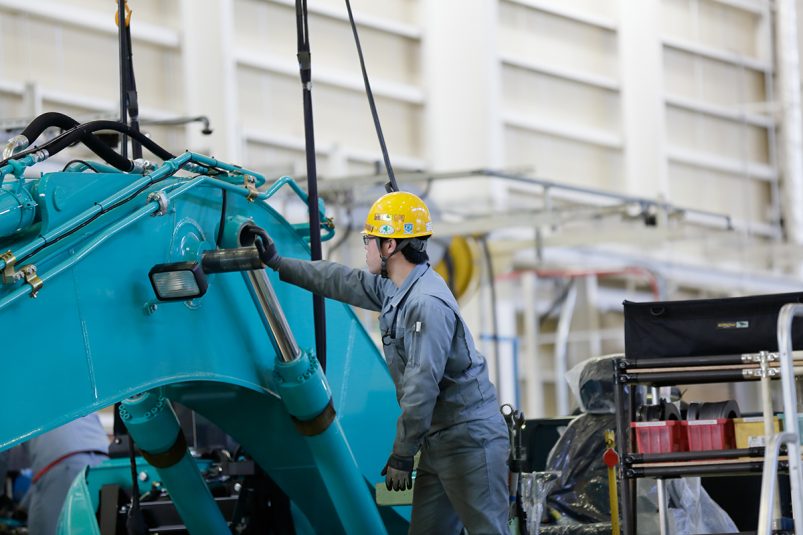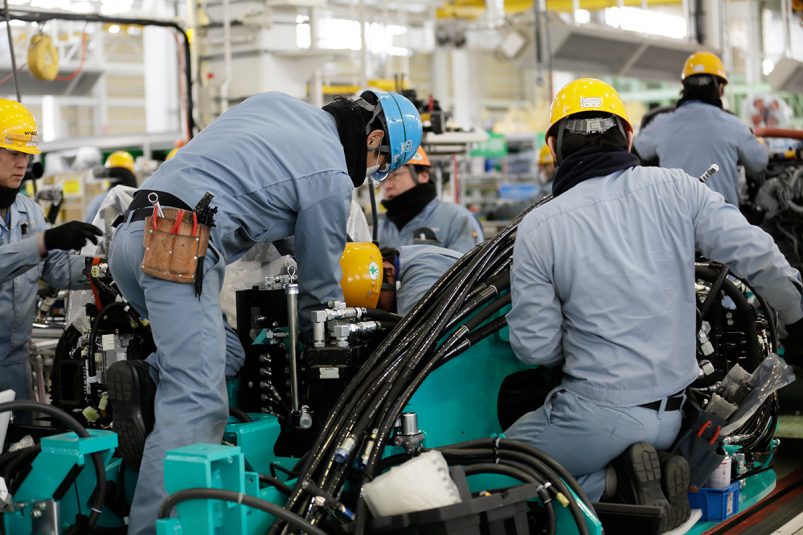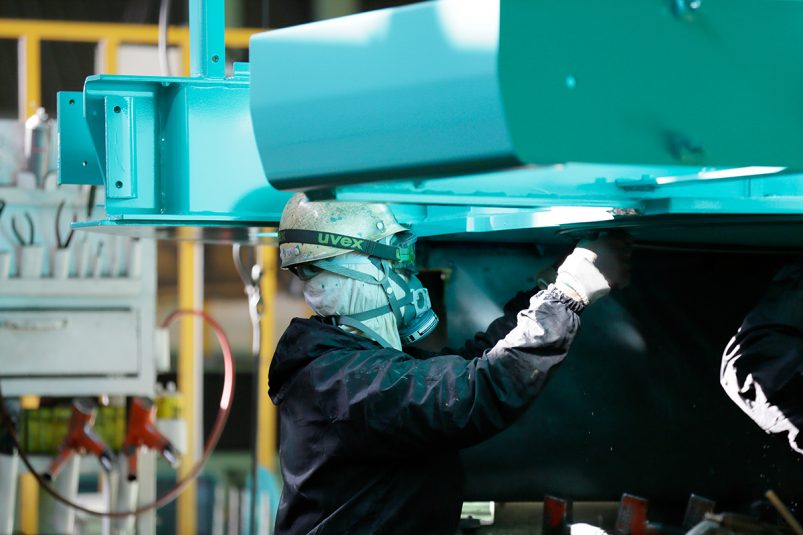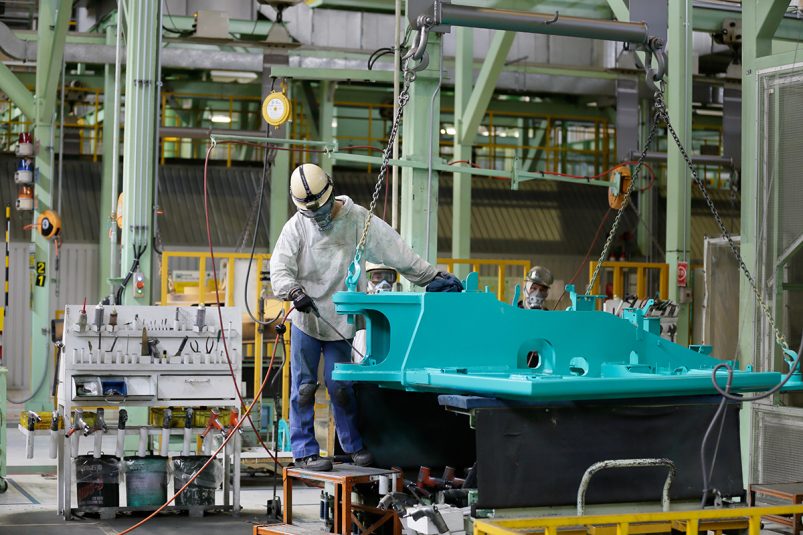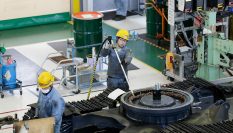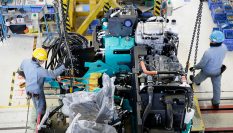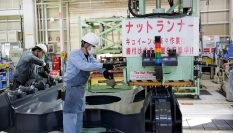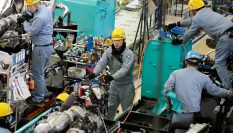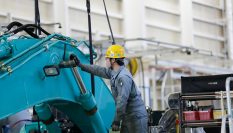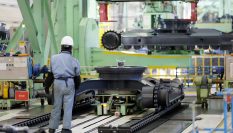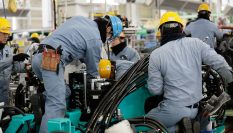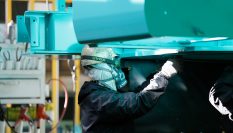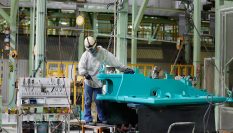 Mr Nitta has worked with Kobelco Construction Machinery for 11 years. The line he currently works on produces guide frames for around 25 machines per day. "In the guide frame line, we mainly assemble the idler," he explains. "Occasionally, spatter generated by welding in an earlier process makes it difficult for the idler to fit into the frame correctly, so we take care to remove this first."
As well as these manual quality control checks, improvement activities are carried out across all processes in both main assembly lines every day. This ensures the highest levels of safety and productivity across the factory. Full-time quality control inspectors are also placed in every key process to ensure that parts are assembled to the highest quality standards.
Akinori Yabuki, who has been working for Kobelco Construction Machinery for more than 29 years, explains how these constant improvements help aid productivity: "I work on the lower assembly line at the Itsukaichi Manufacturing Section and am currently involved with assembling the legs of an excavator – the lower frame.
"The lower frame assembly line mainly handles heavy objects and we prepare around 30 machines a day. We are continually seeking for ways to improve the handling of these heavy parts, which will help us to be more productive overall."
CONTACT EXCAVATORS
Use our intelligent online locator to find your nearest Kobelco Excavator Office.