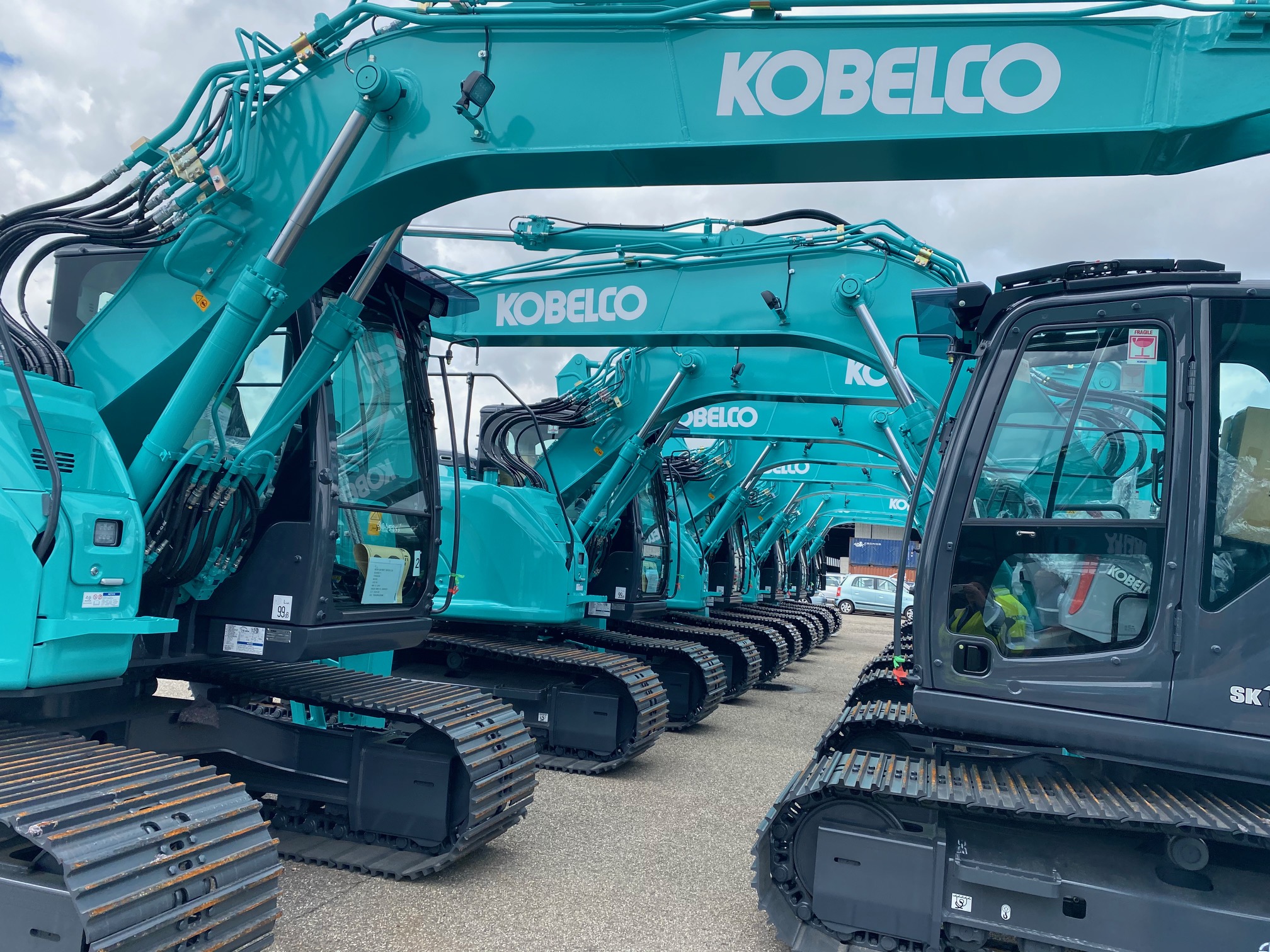 KOBELCO's Aspirations
for Safety
Our brand color "blue-green" reflects our aspirations, and
one of them is our persistent pursuit for safety.
Safety is a primary concern with respect to construction machinery because there are numerous individuals working at a construction site.
As long as there are people and machines operating, the priority for safety is first and foremost on our minds.
The linkage of challenge
"Keep challenge". That is our spirit we continue to pass on since our company was established.
Our distinct brand color "blue-green" is a symbol of our major challenges to go beyond the norms of conventional construction machinery.
We will keep challenge to create new values with placing the utmost emphasis on our customers' views.
Harmony between Construction Machinery,
Society and People
The construction machinery that we intend to develop
is based on a "city-conscious" image.
They are machines that harmonize with the people and cityscape in terms of design and function, while integrating with the local community and lifestyles.
Construction machinery should not clash with the environment and it should blend with the city and be close to our lives.
That is what we aim for in our development of construction machinery and our thought embodied in our brand color, "blue-green".
Kobelco Construction Machinery Europe B.V. (KCME) headquarters in Almere, the Netherlands in 2013. Over the past seven years, this important base has provided an efficient and responsive service and full aftersales support for its European customers across 64 dealers and 270 outlets in 60 countries.
From Kobelco's parent company's infrastructure to its construction machinery products and aftersales service network, everything about Kobelco is built to last. This important message is the key driver that fuels Kobelco's growth in Europe and can be seen in its reliable, Japanese-built machinery as well as the comprehensive network of trusted, authorised dealers and efficient parts and service distribution.
KCME's commitment to the European market is also reinforced by its participation at key European events including BAUMA, Intermat and SaMoTer and dealer support activities.
CONTACT EXCAVATORS
Use our intelligent online locator to find your nearest Kobelco Excavator Office.