THE LATEST JAPANESE TECHNOLOGY OF METAL DISMANTLING MACHINES
A choice of 3 specifications for Kobelco's dismantling machines to provide smooth dismantling and precise separation.
These machines are being used to dismantle and recycle various metal scrap ranging from end-of-life vehicles to railway cars, motorcycles, used consumer electric apparatus, and household equipment. Our machines achieve not only a significant increase in efficiency but can now also handle the precise operations required for recycling highly valued rare earth metals.
For machine specification and brochures go to:
Multi-dismantling machine
Compatible with dismantling a variety of metal products
Equipped with uniquely designed open/close type clamp arms that can lock the opening according to the size of objects. Besides dismantling end-of-life vehicles, the machine can break down and separate engines and other metal products.
Car-dismantling machine
Specialized machine for dismantling  end-of-life vehicles
Equipped with though clamp arms (non-open/close type) capable of firmly grabbing and holding down a car body. The machine efficiently breaks down car to take out parts and cut off and rip off components for efficient separation.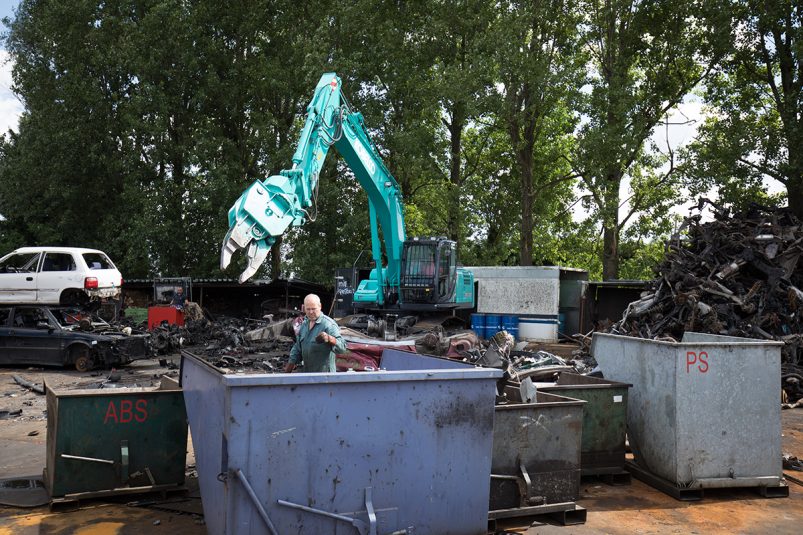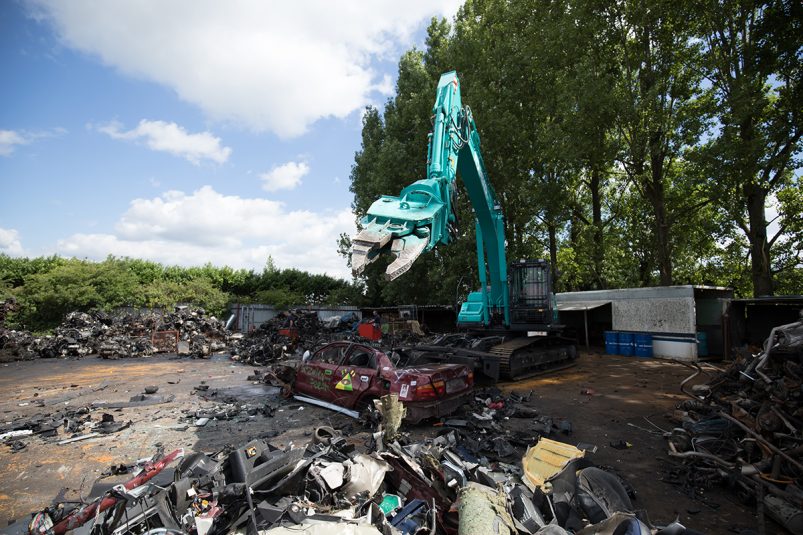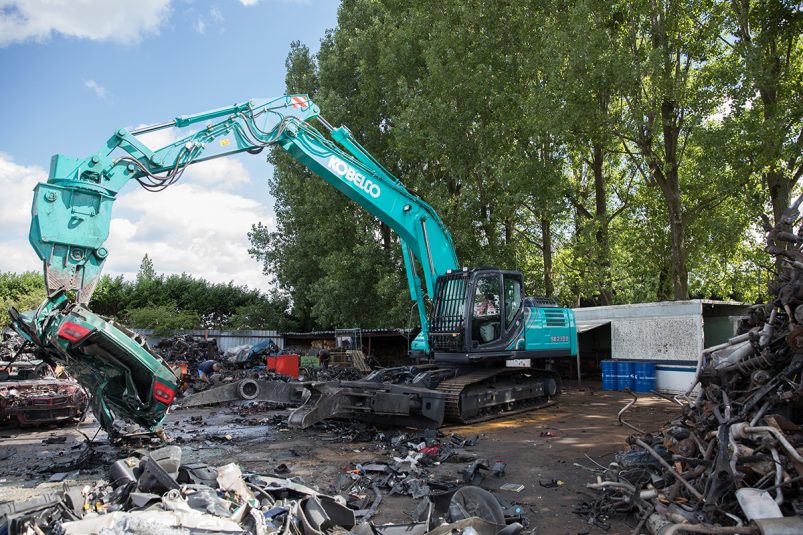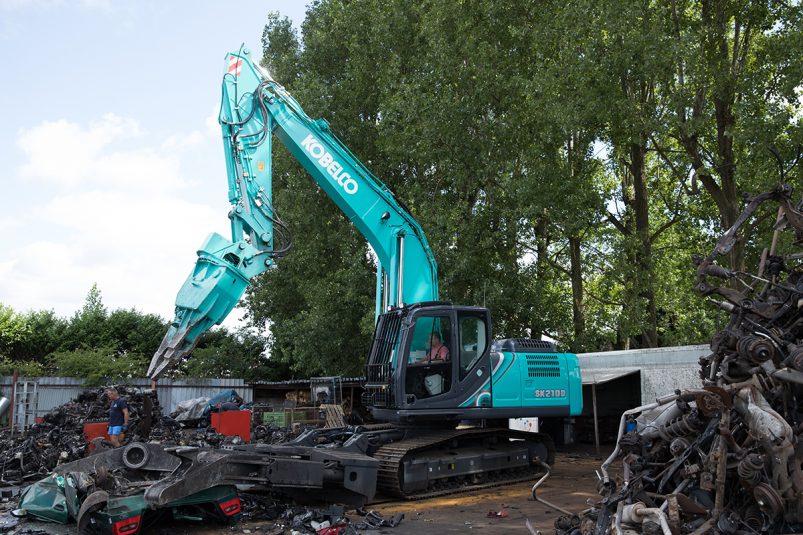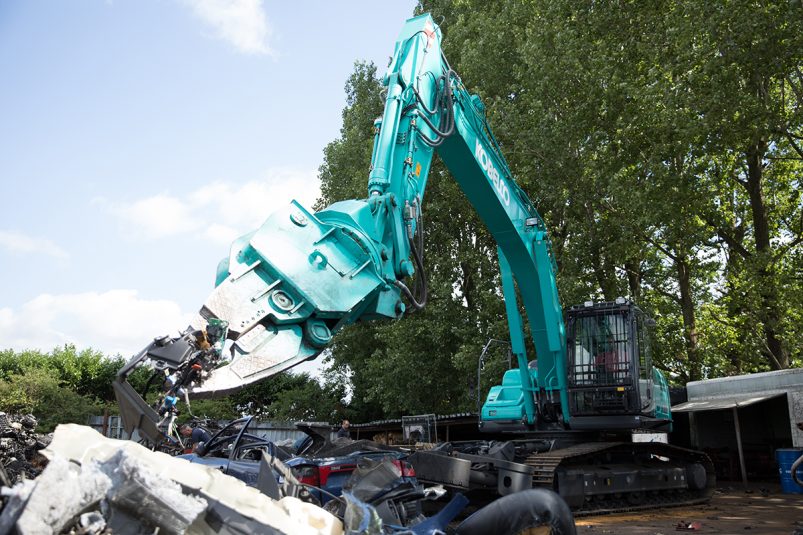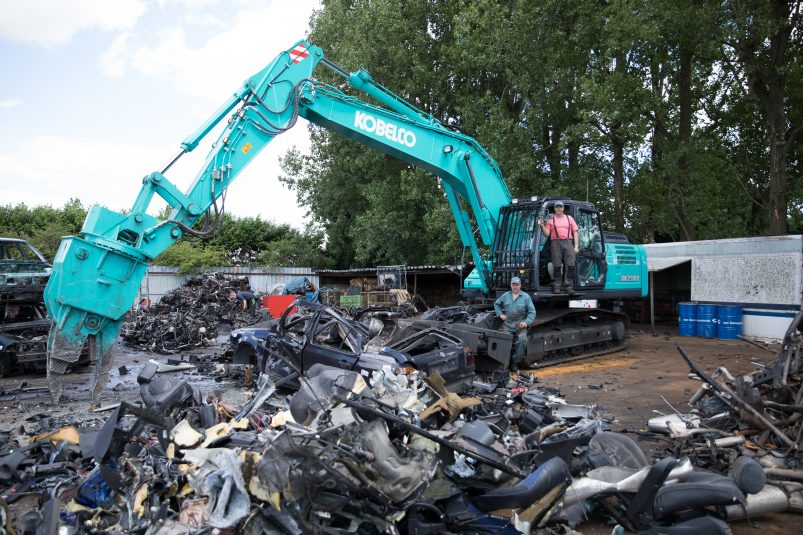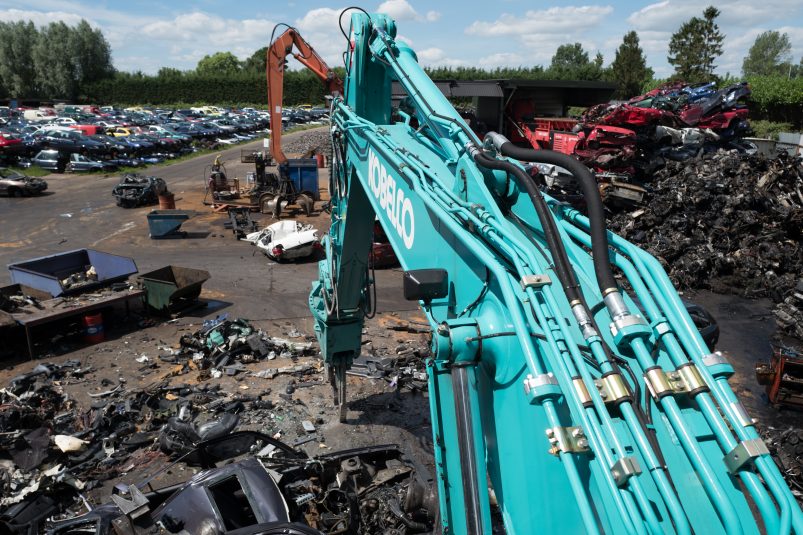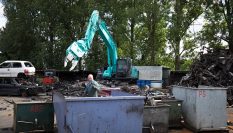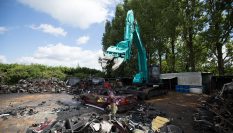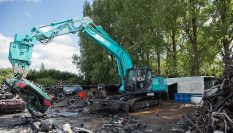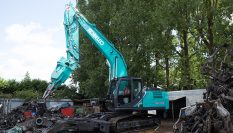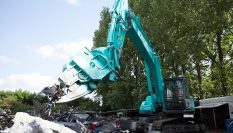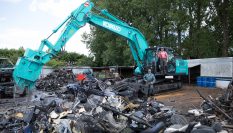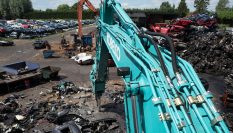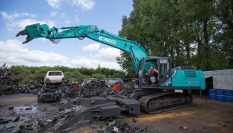 CONTACT EXCAVATORS
Use our intelligent online locator to find your nearest Kobelco Excavator Office.