Low Noise Operation
Location: France
Location: France
Kobelco dealer: Lacampagne Groupe Payant
Customer: Cypriote Travaux Publics – VRD
Operation location: Dordogne
Operator: Benjamin Davido
Deep in the Dordogne, southwestern France, the air is filled with natural smells from rolling countryside and the thousands of trees on the hillsides. This natural splendour stretches as far as the eye can see. The only sign of man is the occasional rooftops of century-old chateaus and farming communities. Despite the calm and natural beauty there is a massive daily and very necessary production event involving grass, cows and milking machines.
Milk farming is a vital aspect of today's world. The herds of cattle quietly going about their daily lives, strolling across meadows and eating grass are actually integral to the way we live. How many lives would be affected if we couldn't have milk for that all-important morning coffee or tea; our breakfast cereals; and foodstuffs that require milk?
To collect daily milk production from the farming regions, milk tankers are used. These collection vehicles are getting bigger in order to spread their collection range and reduce costs. The problem is many of the rural farmland roads aren't accessible to these huge tankers.
One such company that specialises in widening, reinforcing and construction of new roads for nearly 60 years is Cypriote Travaux Publics. One of its projects is the reconstruction of an access road from the D25 main road to a farm that produces approximately 500,000 litres of milk per year. The Kobelco excavator on site is a SK75SR-3, the latest addition to the company's excavator fleet that also includes a SK260NLC-9, SK135 and SK35.
It's obvious why the new access road to this milk production farm has to be constructed. The original single track road is narrow, features tight S-bends and runs steeply uphill, or downhill depending on your direction.
The Kobelco SK75SR-3 levelling a freshly delivered load of hardcore stone on the new access road isn't troubled by the incline its working on. Operator, Benjamin Davido, is smiling. Maybe it's because he's warm and cosy from the last rays of autumn sun on the cabin front, or maybe because the SK75SR-3 is making short work of spreading the hardcore by bucket and front dozer blade. Apart from the "clank" noise of the bucket hitting stone, from a distance of 25 metres the SK75SR-3 is very quiet – just a low-level tone of an engine barely being used. "Yes, it is quiet," says Benjamin, "especially inside the cab. This is useful because you can easily hear the radio and the men working close to the machine."
Benjamin's five years in construction has always been at the controls of excavators or skidsteer machines. His Kobelco experience includes operating an SK135 and now, for nearly a year, the SK75SR-3. Each work day consists of seven-to-eight hours operating the SK75SR-3. "The machine is very comfortable – perhaps one of the best for comfort," continues Benjamin. "With the radio on it's an ideal work place. Because the maximum temperature is around 35°C in the summer, the air-conditioning is needed and this has worked very consistently at 22°C.
"There is nothing I would change about the cabin area. Visibility is very good and with the cameras I have complete 360-degrees view. This is very important with regards to safety."
If there is such a thing as a universal soldier in the excavator world then the Kobelco SK75SR-3 would be a leading sergeant. Benjamin says: "I can do everything I want with this machine because it can do everything. It is so smooth in operation, from the controls to arm movement; it helps to work in tight areas where small light touches are needed. We get involved with a lot of 'small' jobs including work near housing. This Kobelco is small enough to work in such areas but powerful too, for its size and weight."
Talking in detail with Benjamin about the SK75SR-3's offset boom, it is clear this area of the machine comes into its own when working alongside or up to kerbs, walls and ditches. Watching him work on different levels and angles underlines this. But there is another reason why Benjamin rates this midi-excavator: "The Side Drain boom is one of the main reasons to buy this particular machine. In the cities, it is very good because the bucket can go above the cabin to make the machine very compact. This is important because with the Short Radius design we can rotate just inside the area of the tracks. There are not too many areas we cannot access."
Backed up with high-lifting capacity and exceptional centre of gravity, this midi-excavator can be used for a variety of tasks. There is also capability to pre-set the SK75SR-3's boom height and dig depth limits for overhead cable and drain/underground cable avoidance; both are important safety features, as is the auto-stop optical collision system when dozing.
Talking further about the SK75SR-3's overall layout, Benjamin acknowledges the fact the design is user-friendly and with easy access. "What is helpful, though, is the onboard electric fuel pump," he explains. "I only have a small supply tank inside the van so the pump makes life easier."
With nearly 12 months of solid work under the SK75SR-3's tracks you might expect some form of criticism from the operator no matter how small. Benjamin says: "Technical problems? Nothing. Nothing at all. We only ever call Lacampagne when the machine needs servicing. The machine runs fine and fuel economy is good with perhaps two refuel stops maybe a week."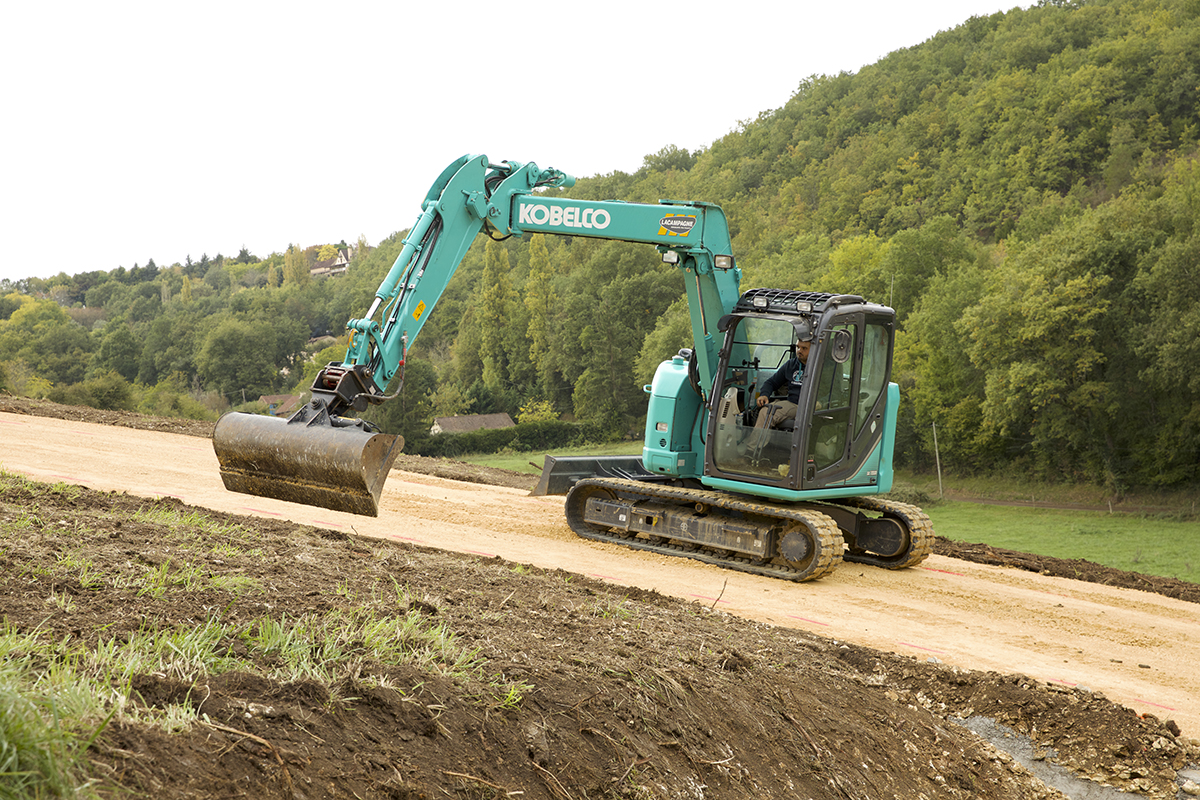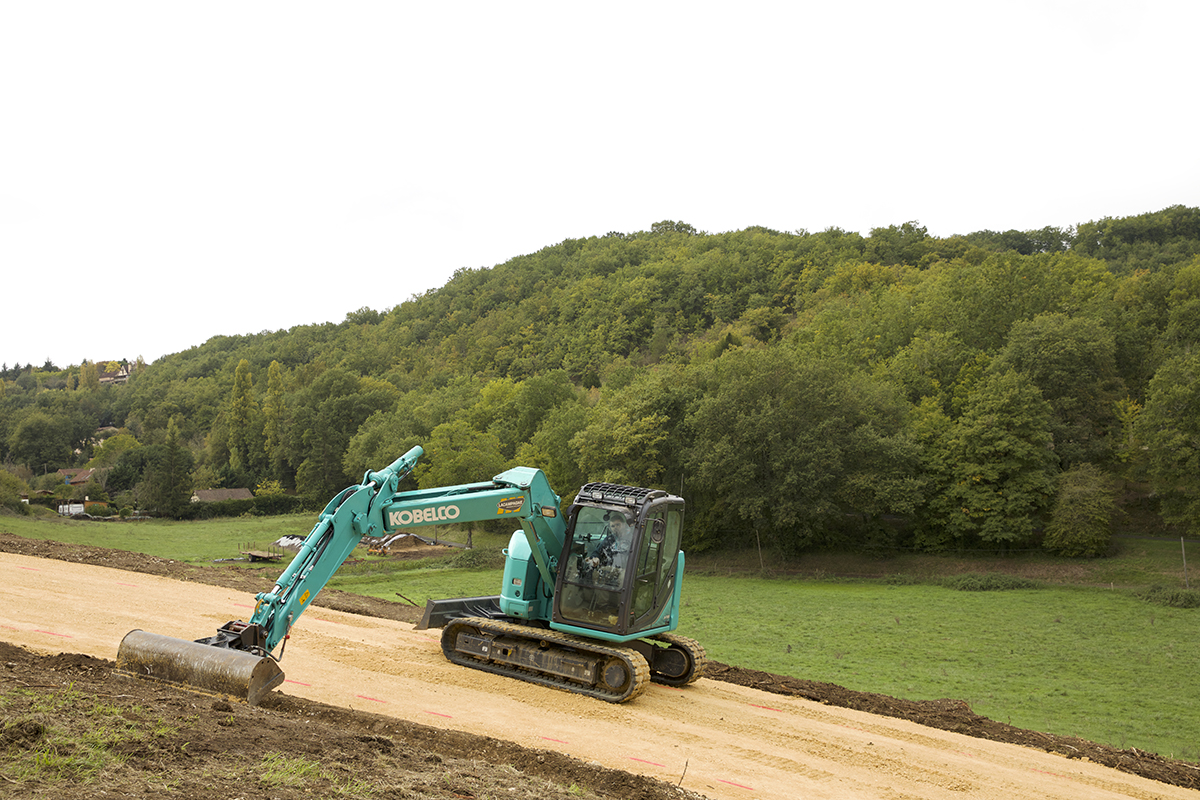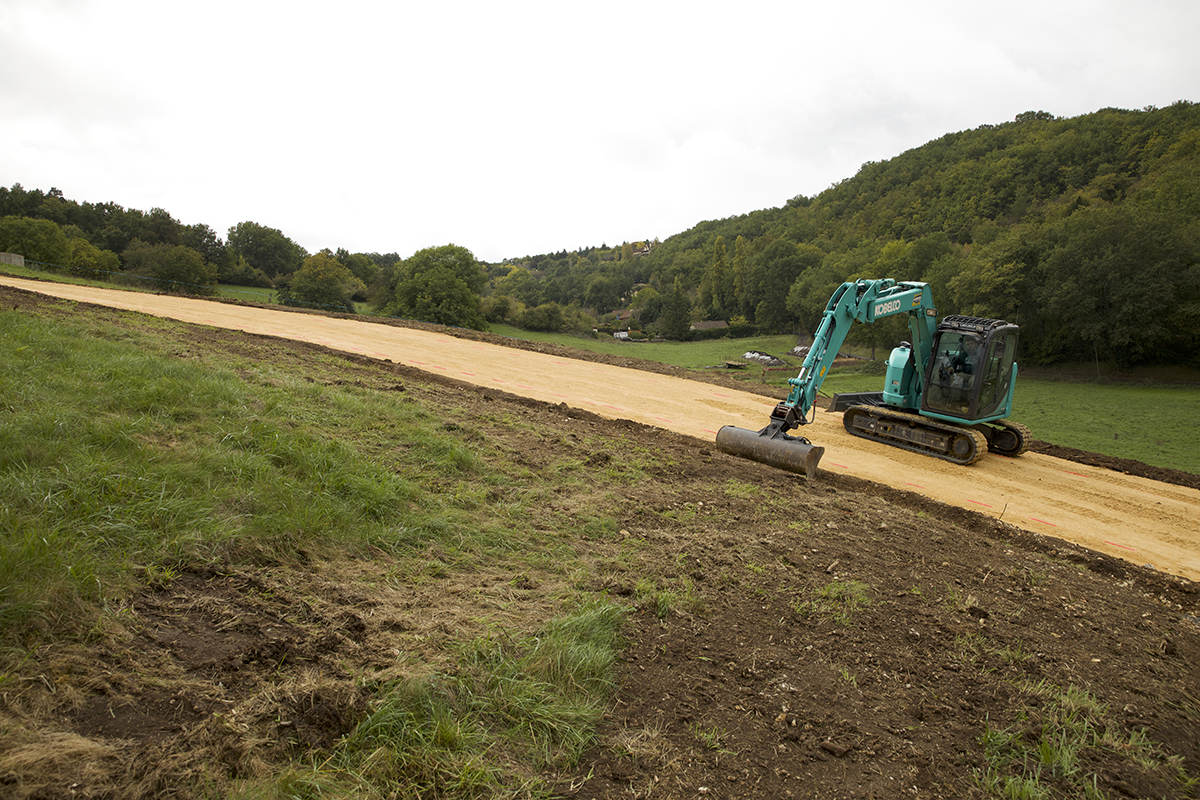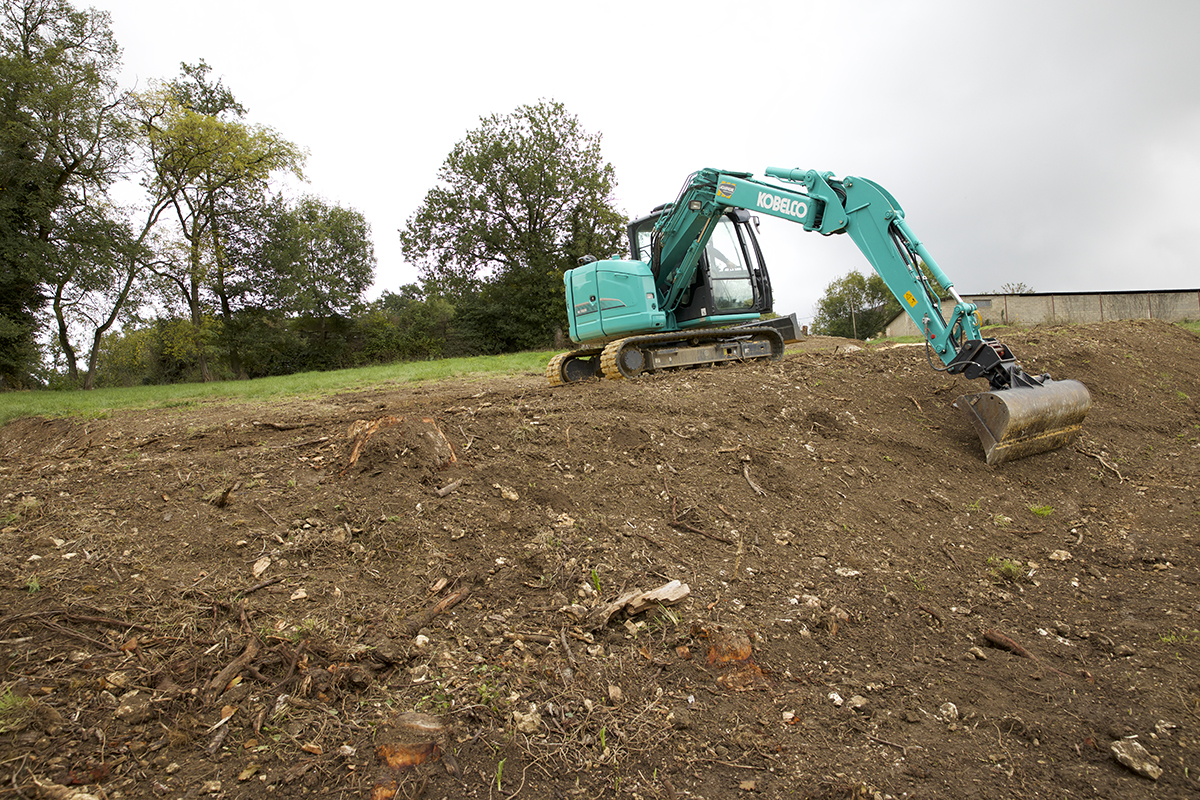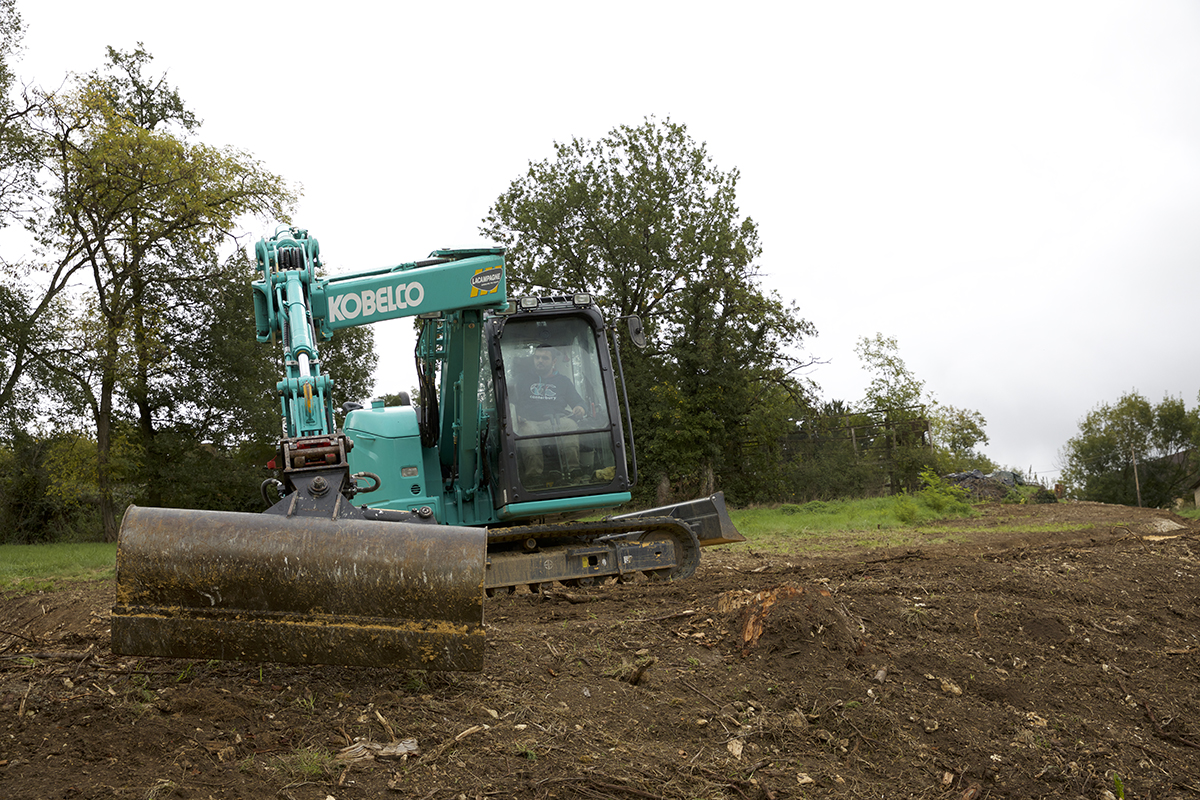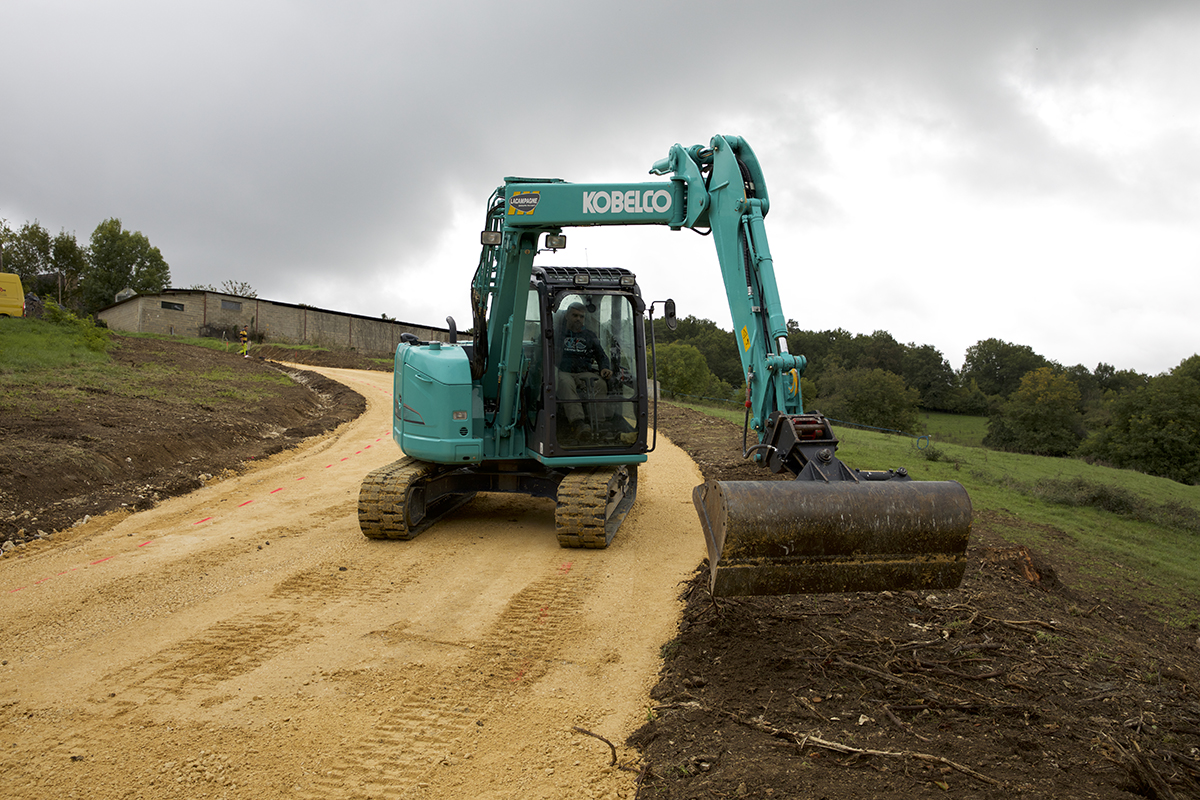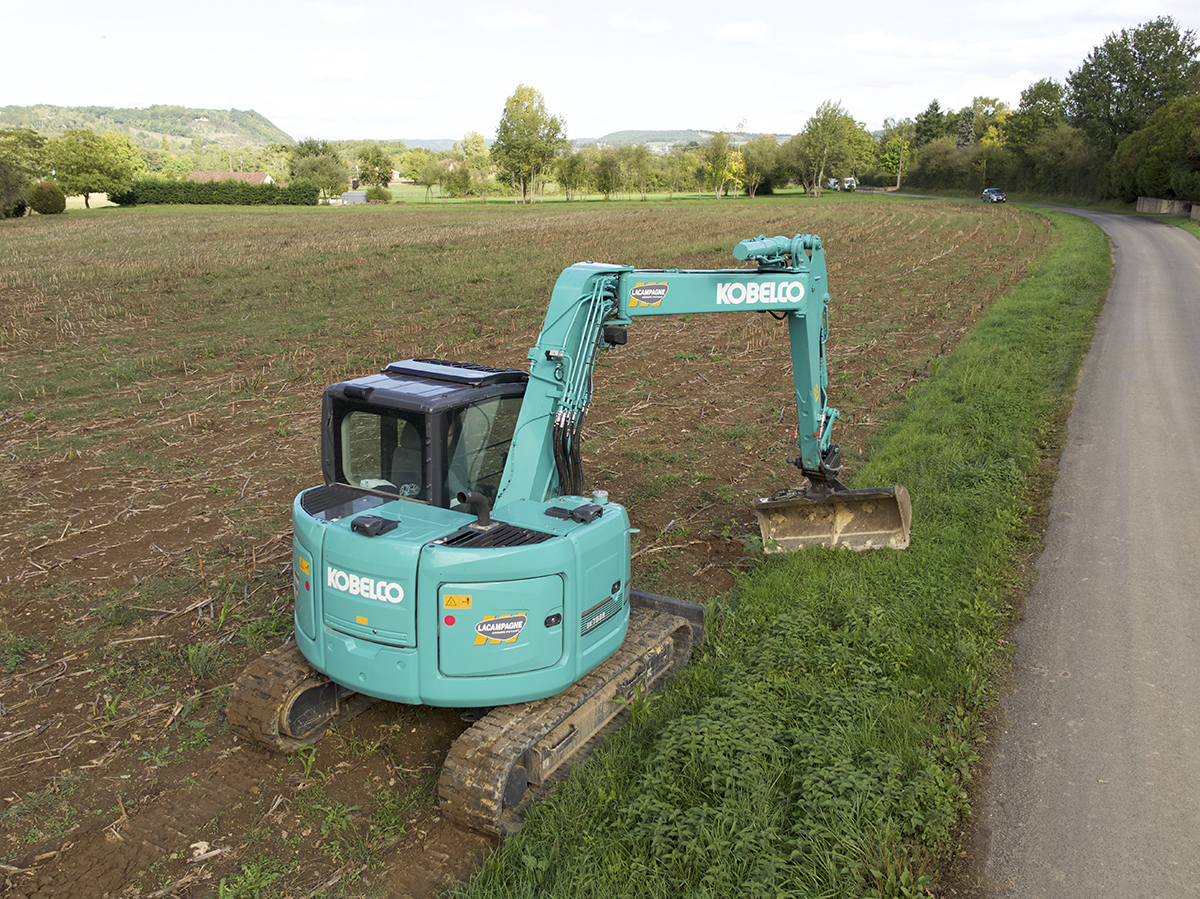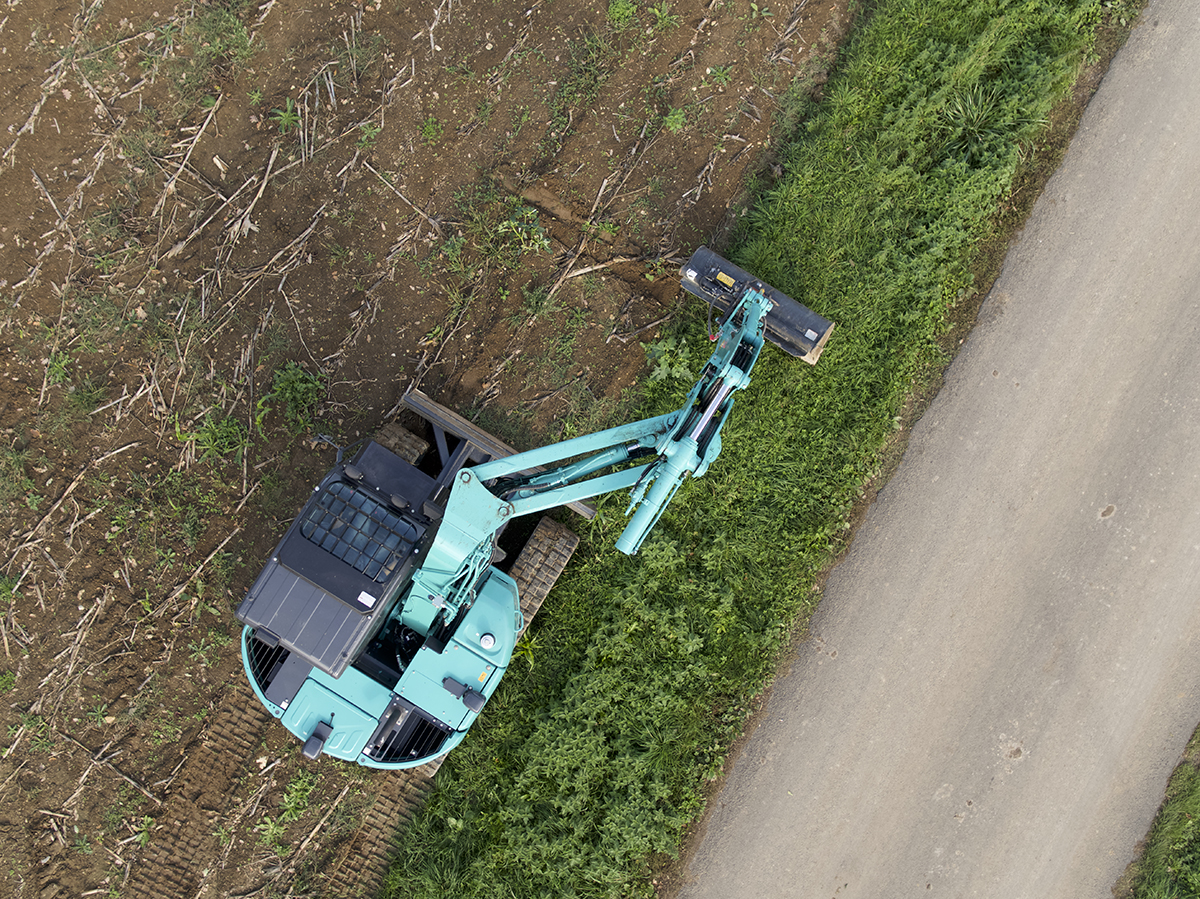 OUR DEALERS
Use our intelligent dealer locator to find your nearest Kobelco Authorised Dealer.