mySK140SRLC-7
mySK85MSR-7
Machine(s): SK140SRLC-7, SK85MSR-7
Dealer: Sergio Bassan srl
Customer: Cazzaro Spa
Owner: Adriano Cazzaro
Job site area: Borgoricco (Padova)
The customer
Cazzaro Spa is located in the province of Treviso in Zero Branco. Up to 70% of the work the company undertakes is in pipelines and utilities for private individuals, municipalities or organisations and general constructions. On this particular jobsite, Cazzaro is operating two Kobelco machines on a pipeline.
Cazzaro's owner, Adriano Cazzaro, recently made the switch to Kobelco high-quality machinery from long-term supplier FIAT and has already been markedly impressed. "We have always worked with FIAT machines, but we decided to try Kobelco," he explains. "So far, we have been impressed, especially with Kobelco's small and medium machines. We currently have 22 Kobelco machines. Seven months ago, we purchased a Kobelco SK240 and an SK350 and we are very satisfied."
The machine
Short radius machines are ideal for operating on jobsites where space is restricted, or when working close to roads, walls and ditches is required.
The next-generation SK85MSR-7 (and smaller SK75SR-7) were launched at Bauma 2019 following increased demand for mid-sized excavators in Europe.  Several years of research and development, including valuable feedback from the European market on the previous SK85MSR-3, led to a number of significant improvements in the new model, for example, the distance between the upper structure and undercarriage was increased by 20mm in order to reduce damage by rocks. The SK85MSR-7 was also one of the first of Kobelco's new wave of excavators to follow the stunning Performance X Design concept.
The SK140SRLC-7 was launched more recently in 2020 and is also one of a new generation of excavators to demonstrate Kobelco's prowess in excavator design and manufacture.
The latest in a long line of powerful and efficient 14-tonne excavators, Kobelco SK140SRLC-7 takes power and efficiency even further. The turbo charged diesel engine has been created to be emissions standard Stage V compliance, while at the same time gaining a significant 10% increase in engine output (compared to the SK140SRLC-5). Complete with a new hydraulic control system, digging cycle time has been reduced by 10%, compared with the previous model.
Kobelco has always believed that operator care and safety through design is paramount; the SK140SRLC-7 benefits from a modern cabin design with operating controls and systems that feature the latest available technology as standard to boost production efficiency through precise, easy to use and read controls, operator comfort and security.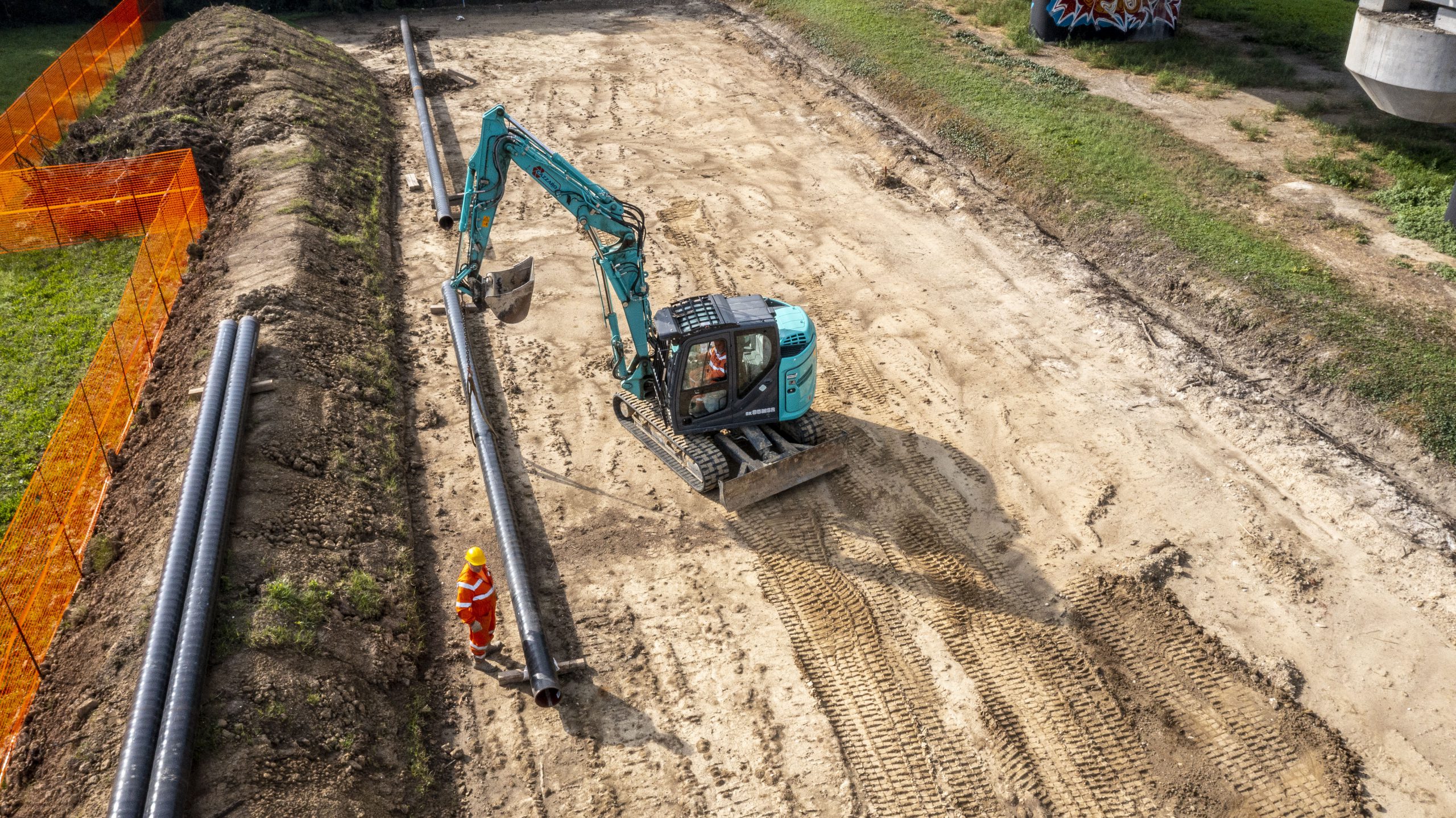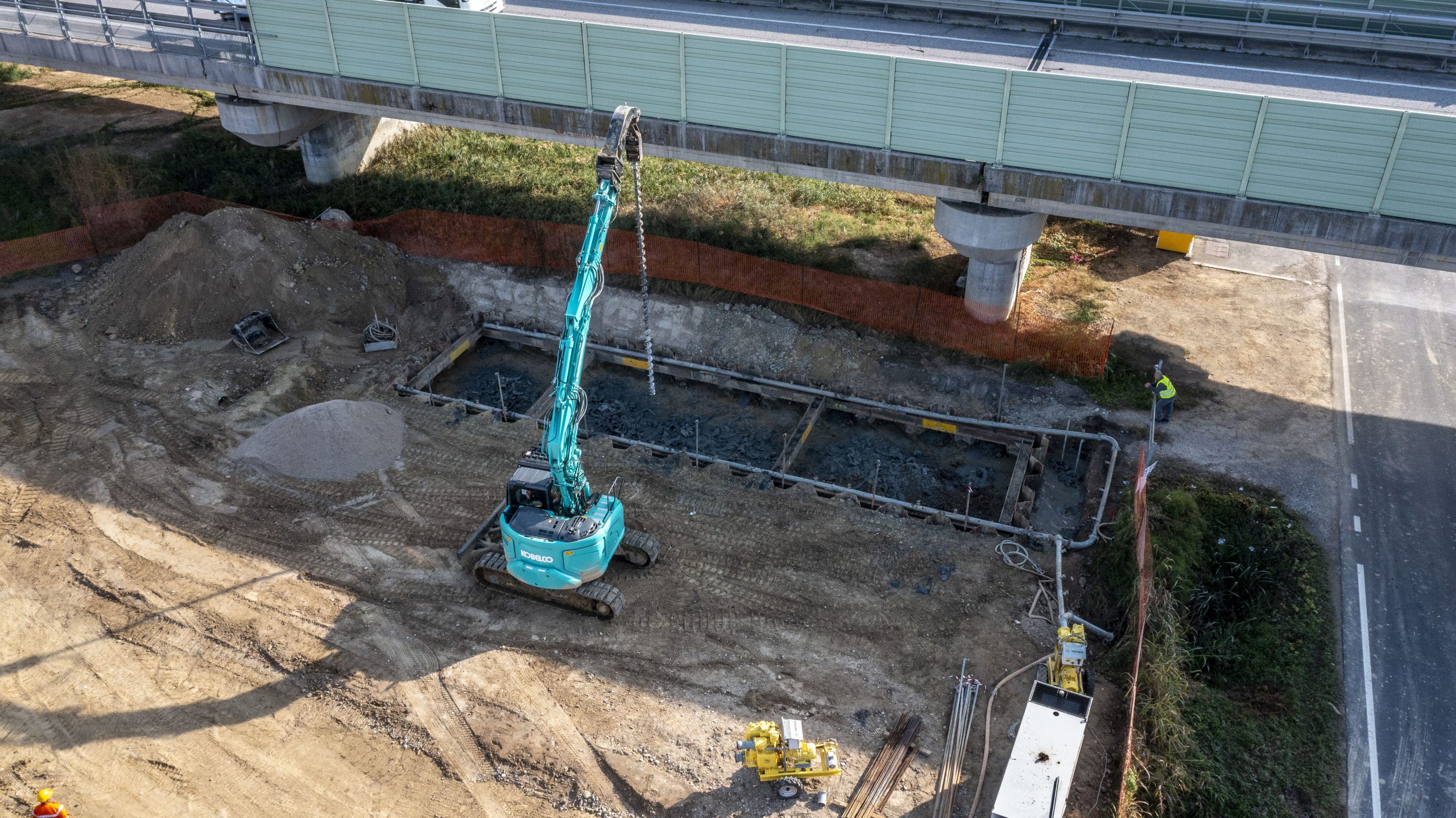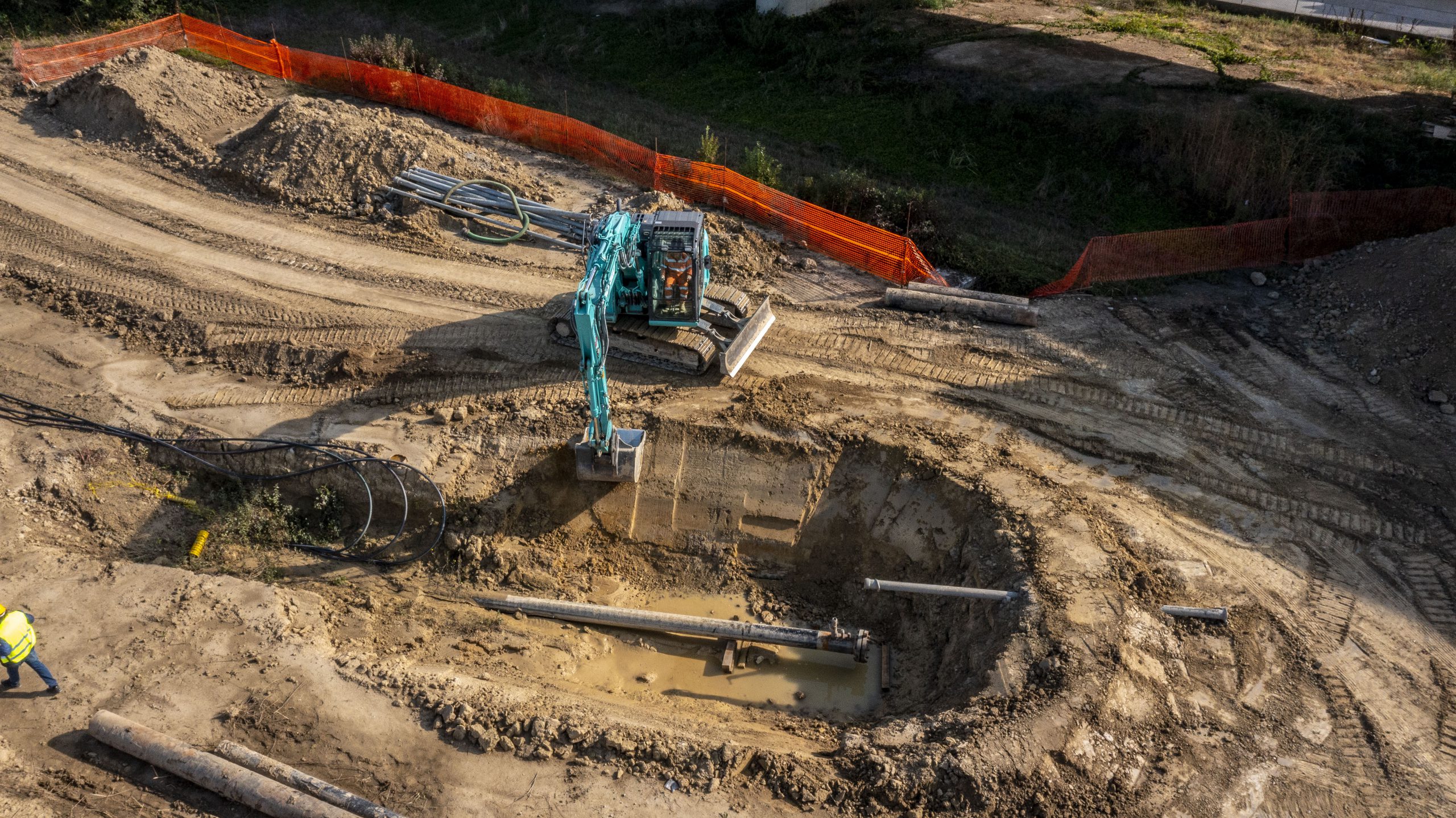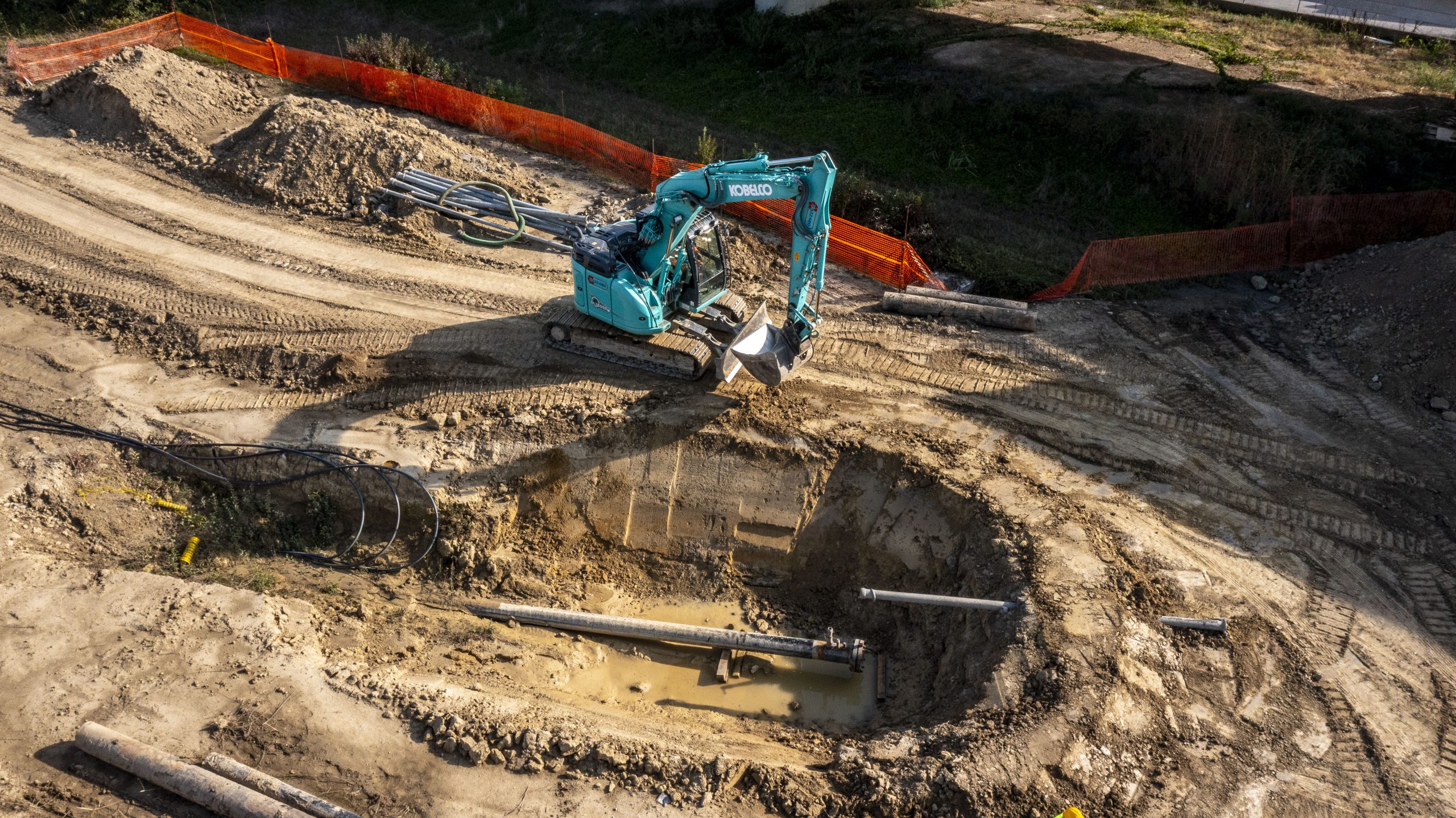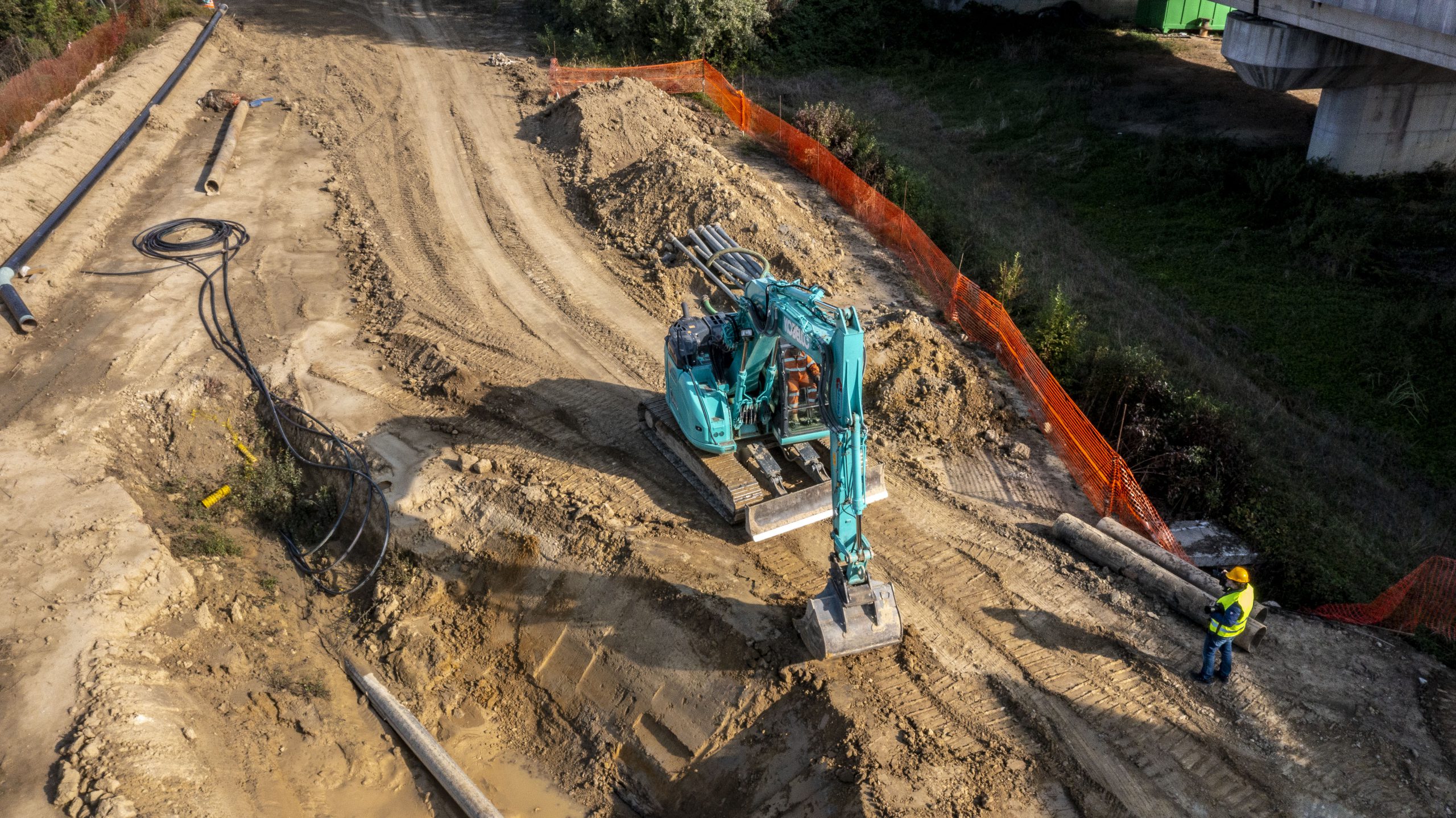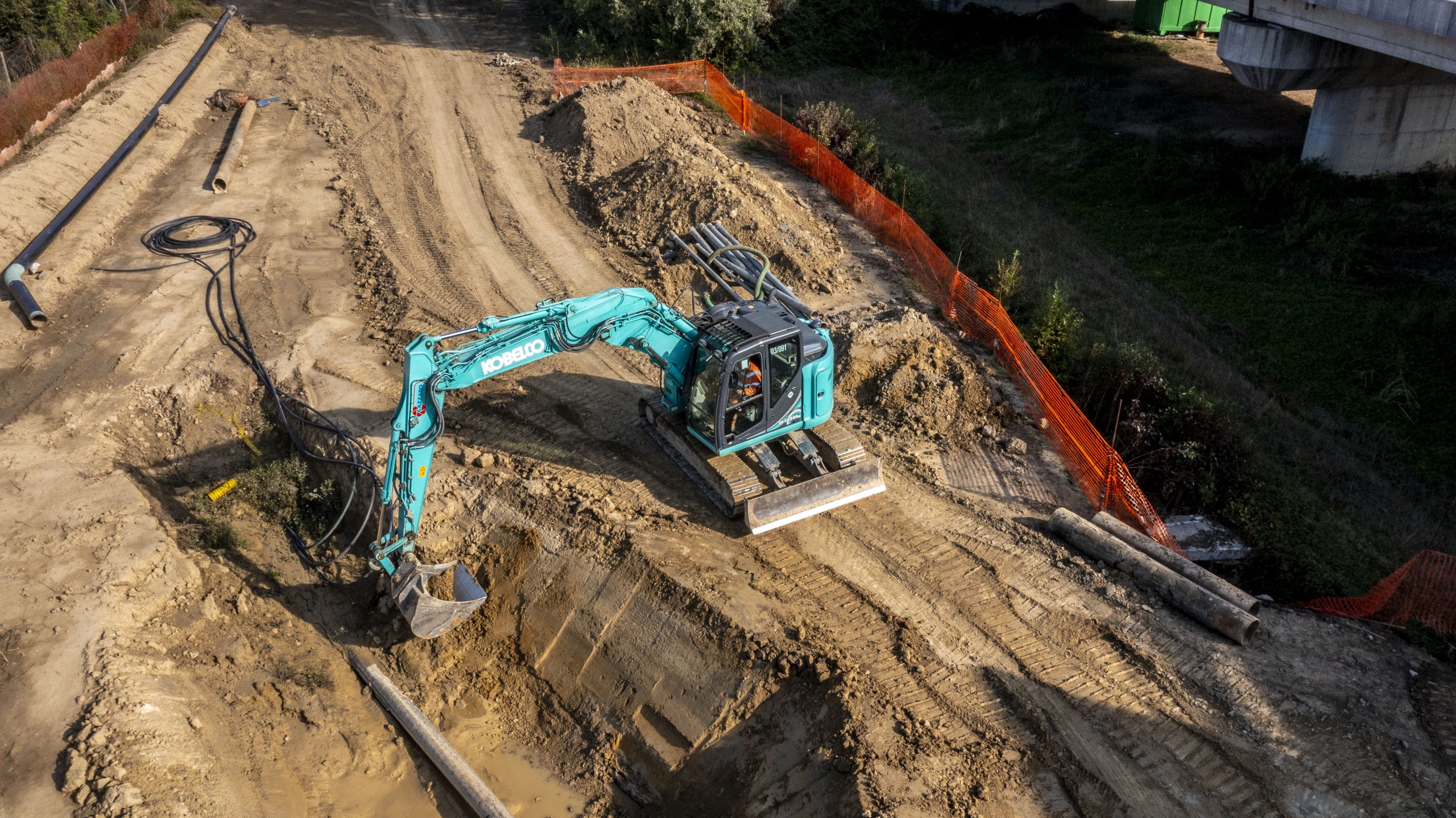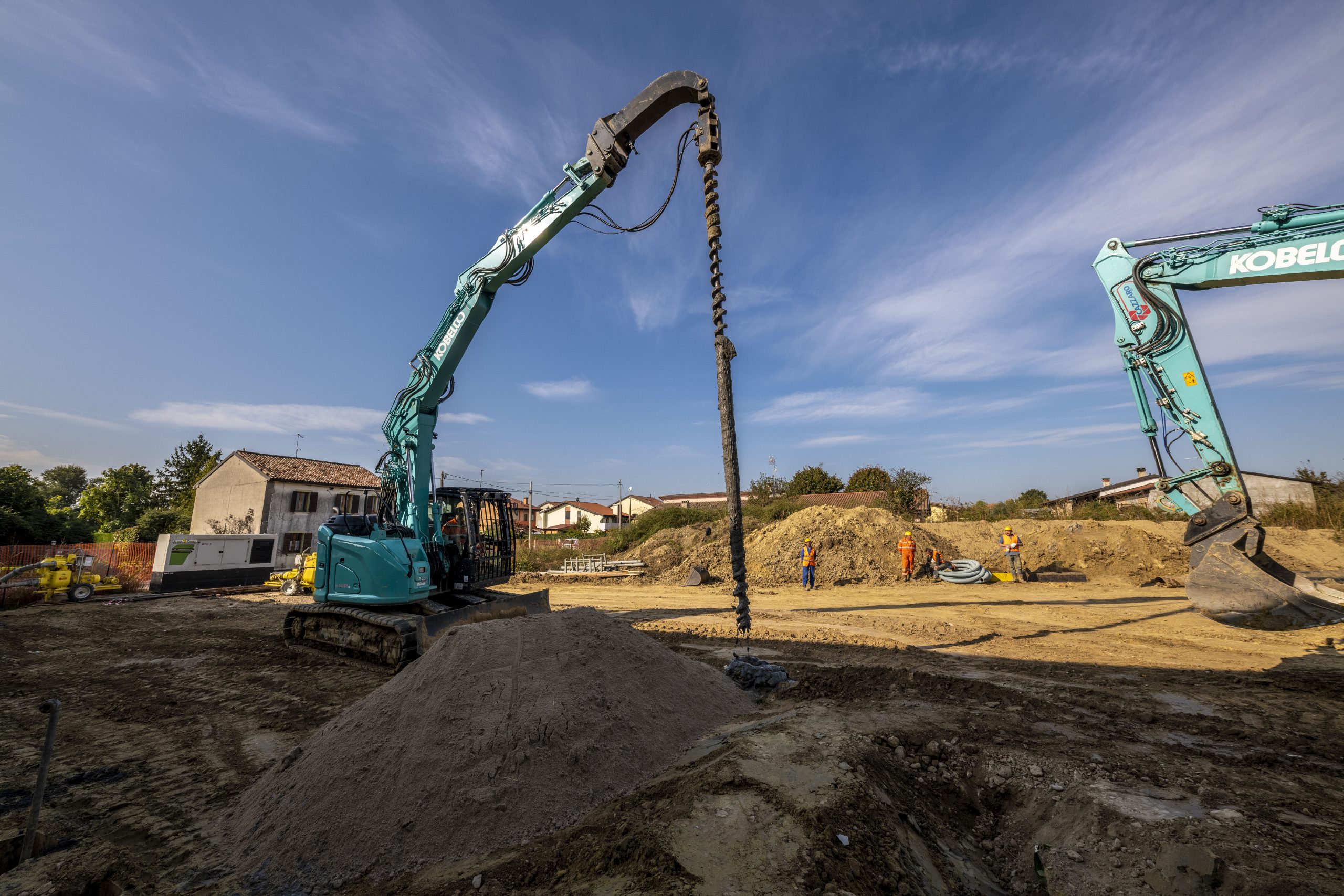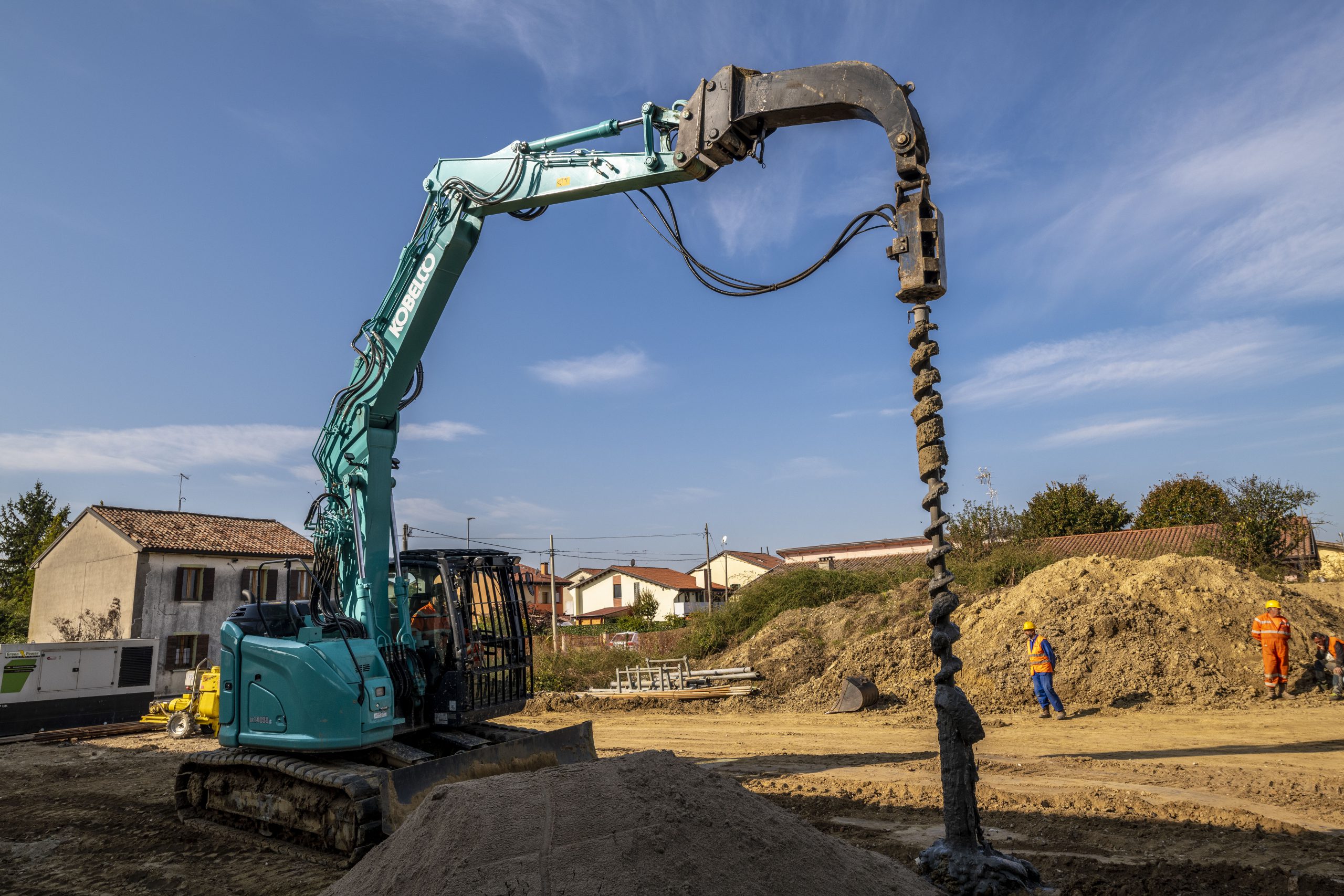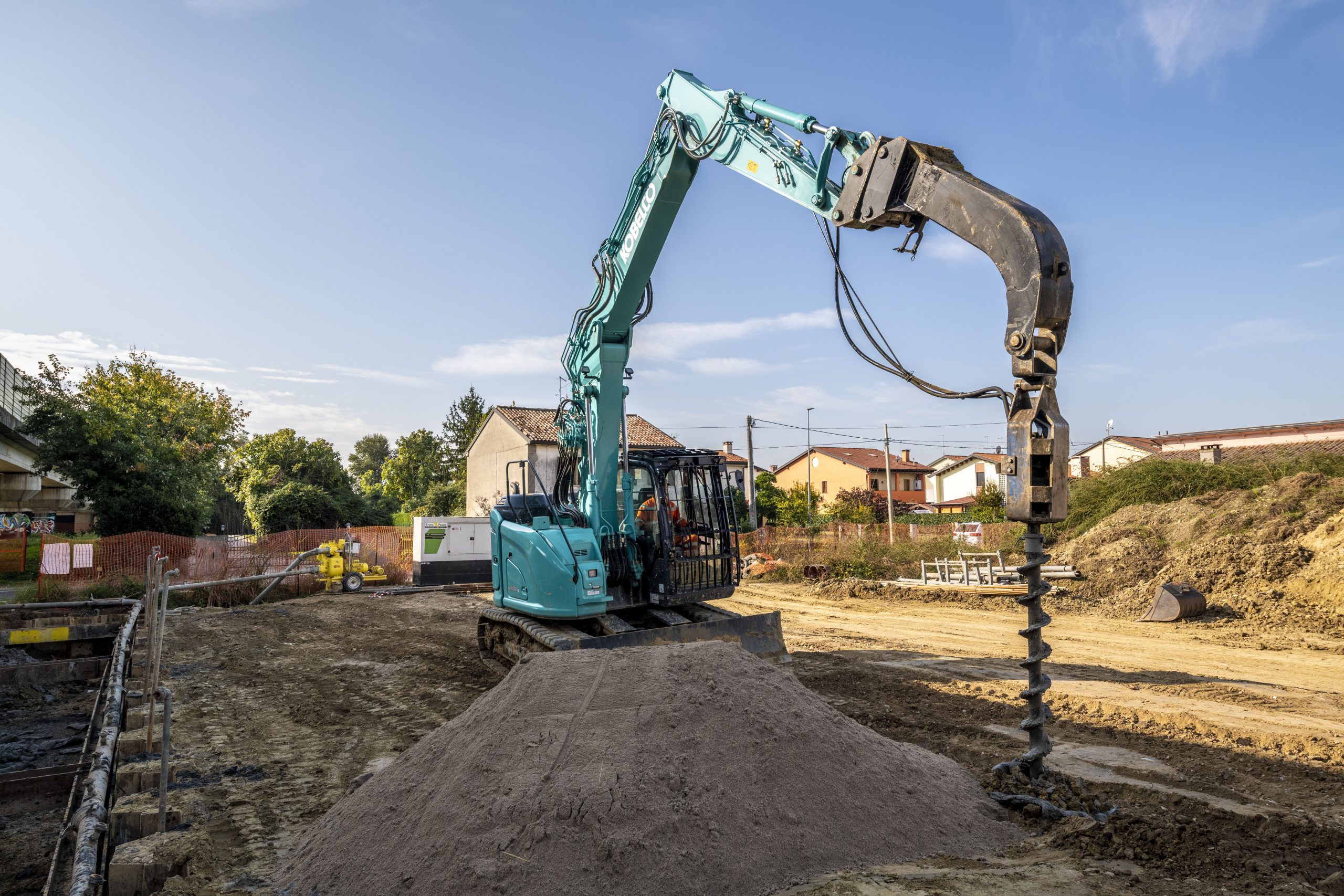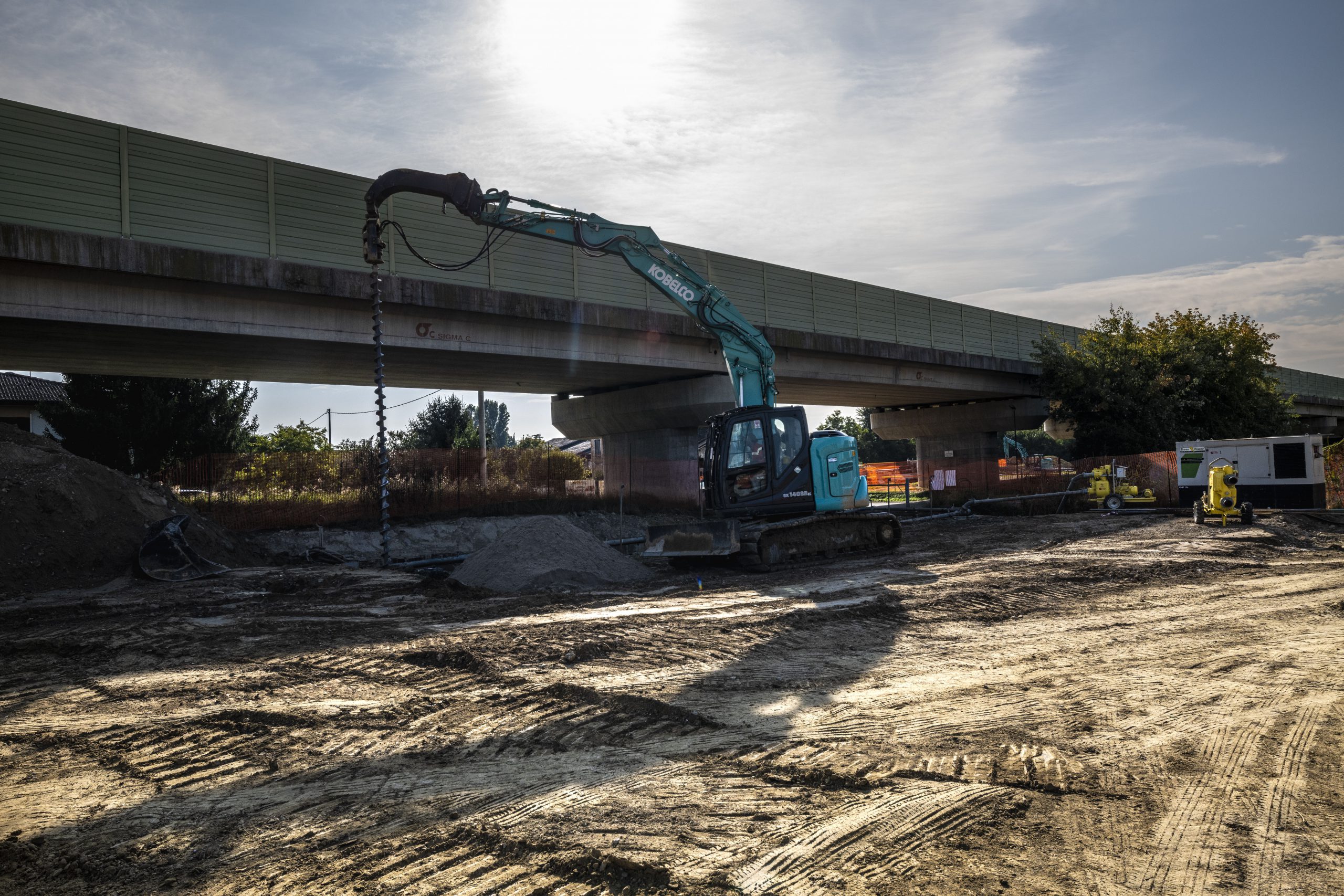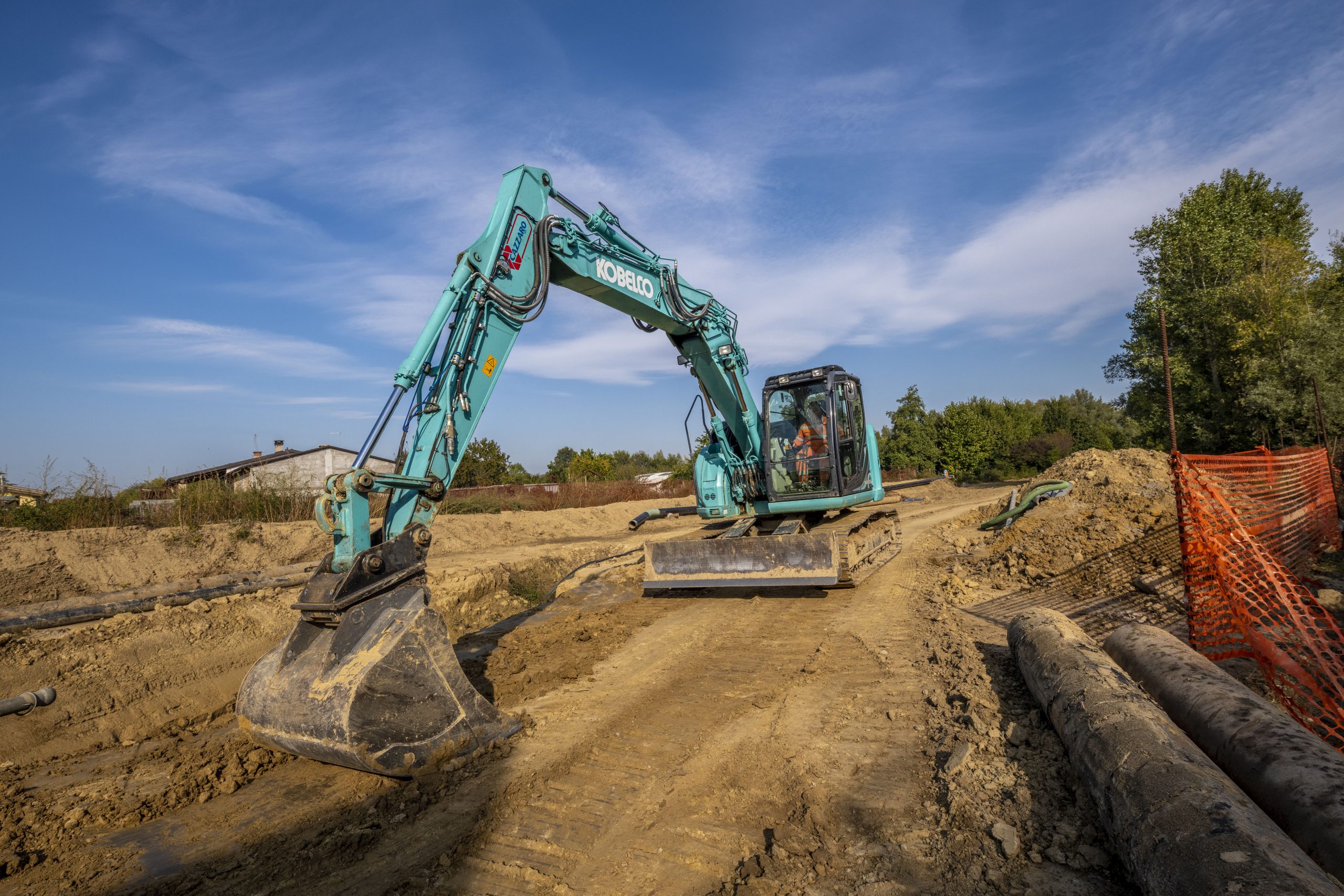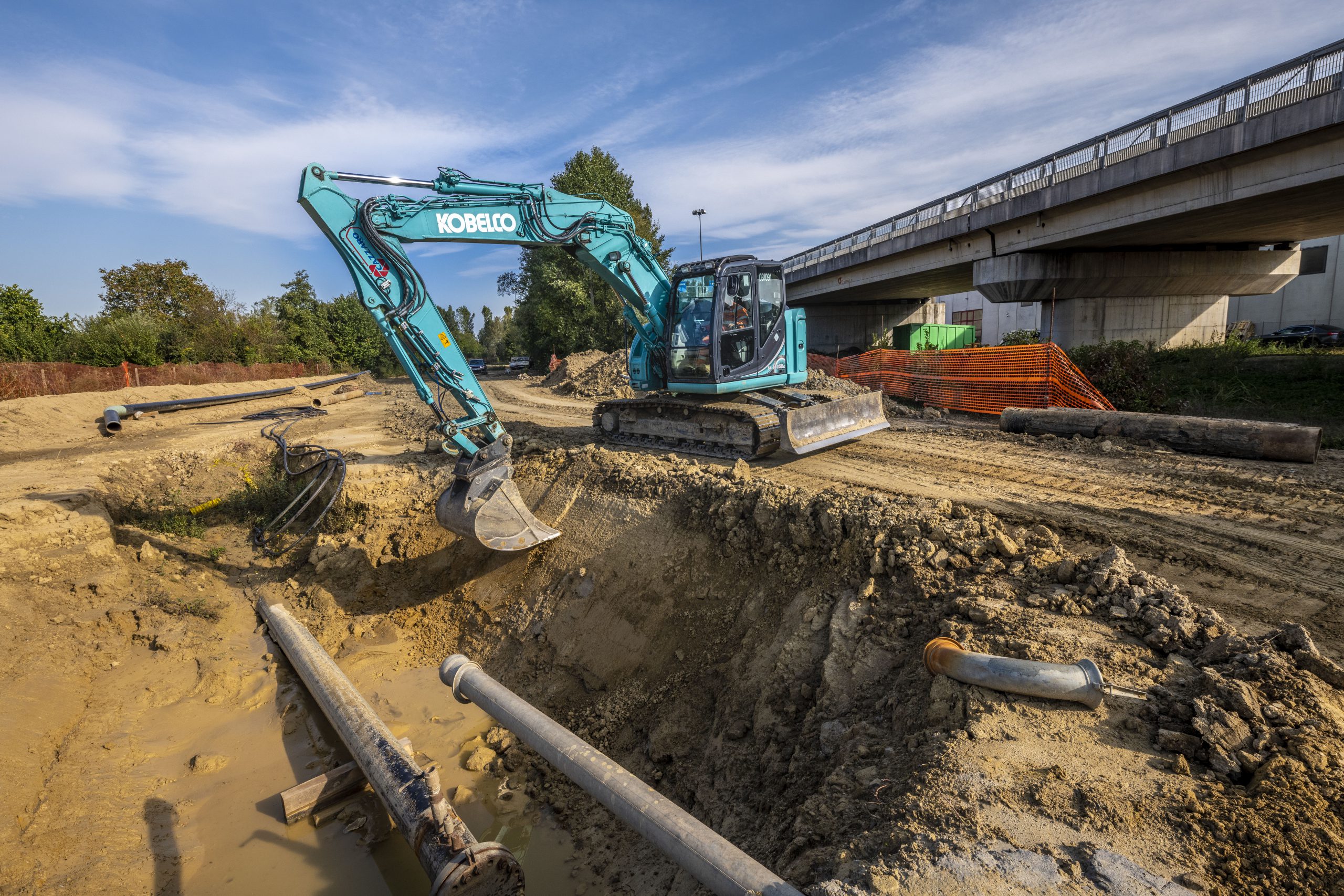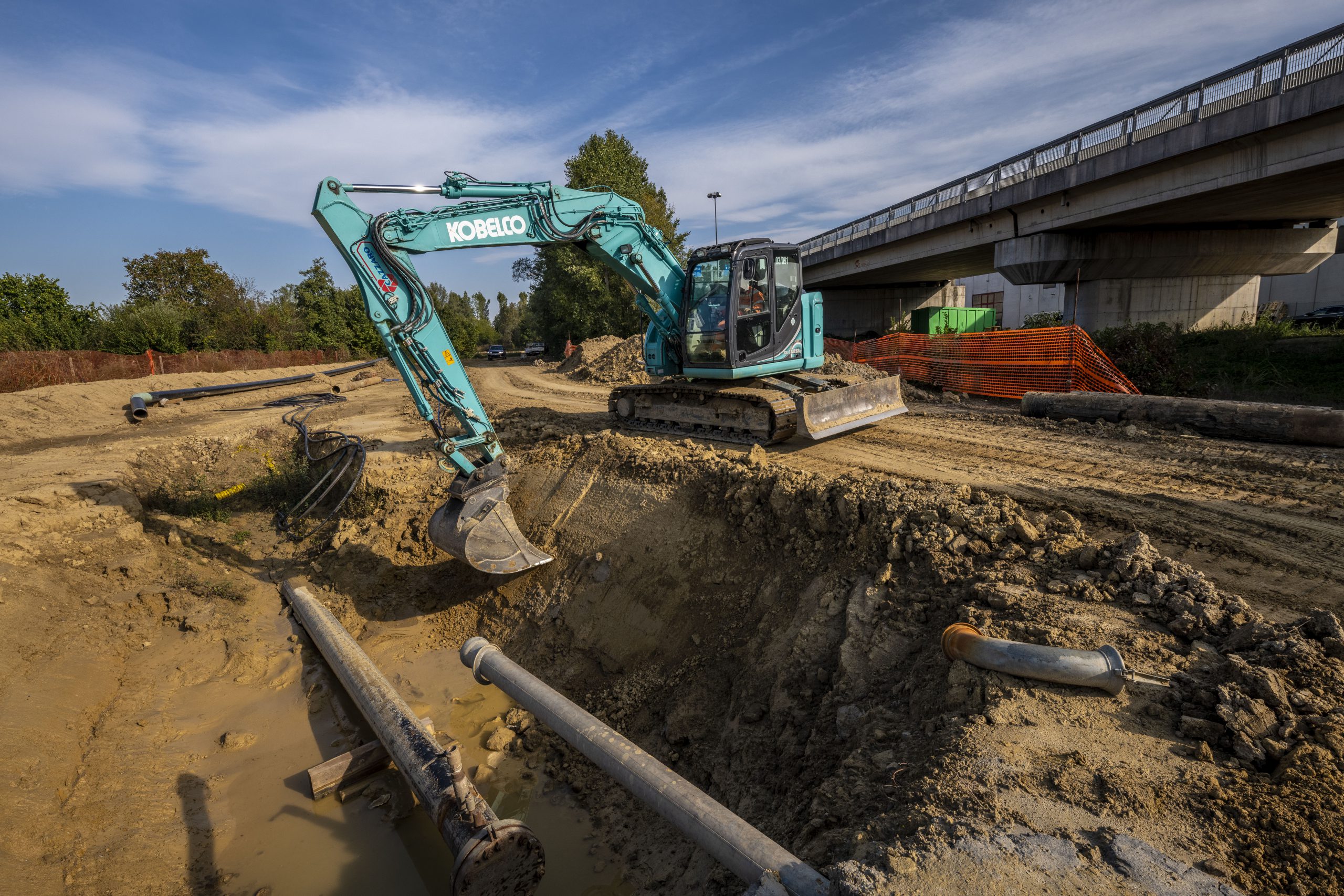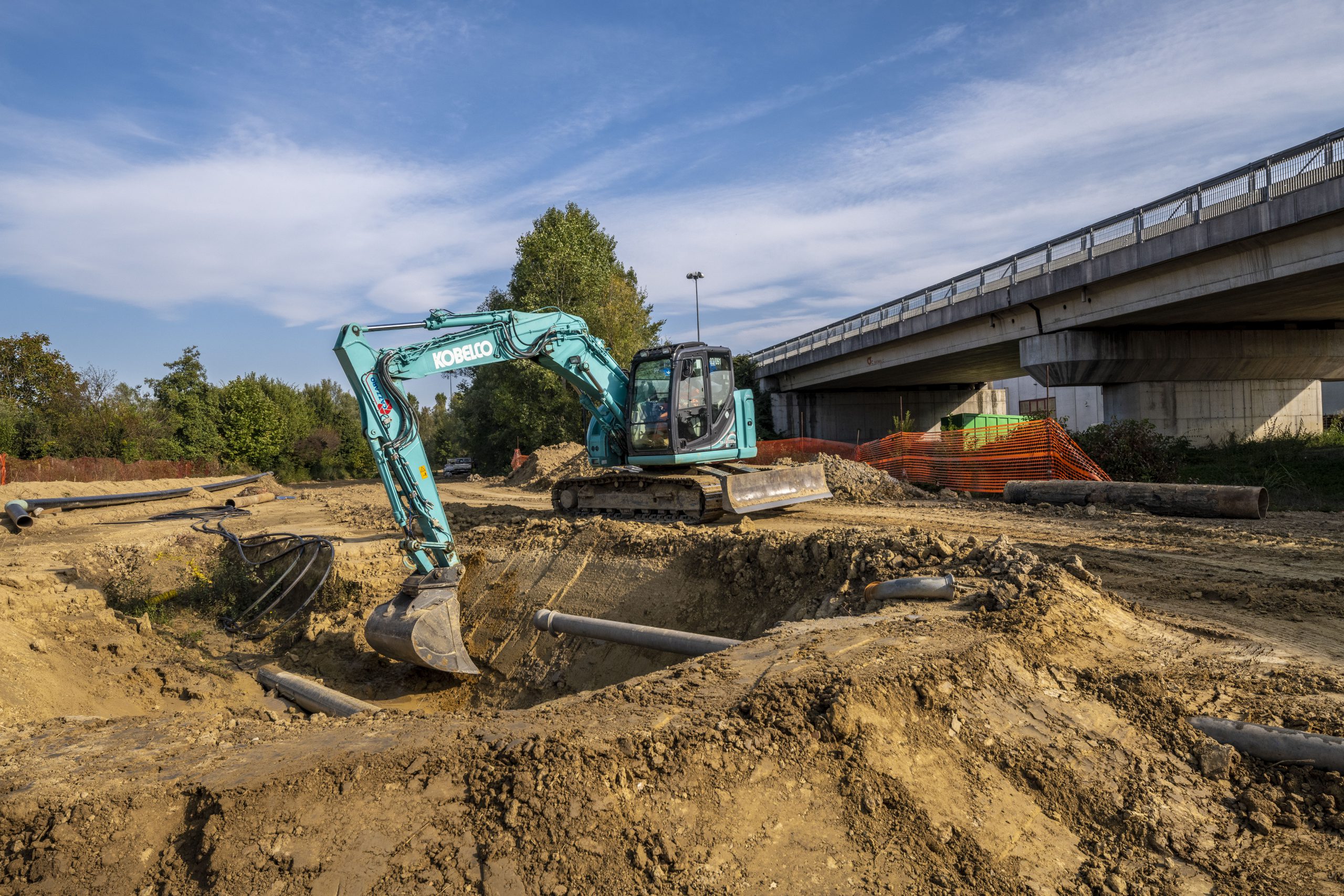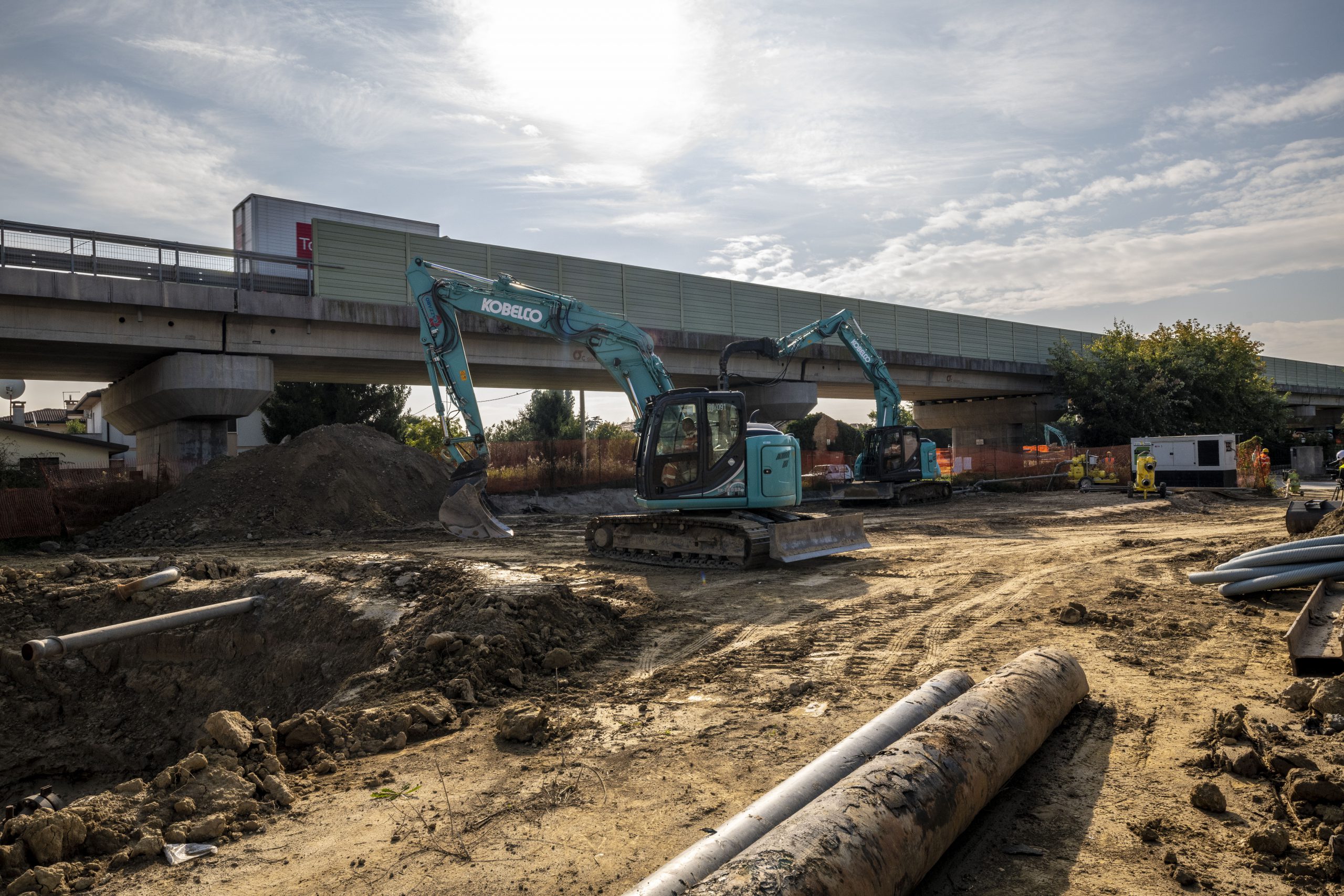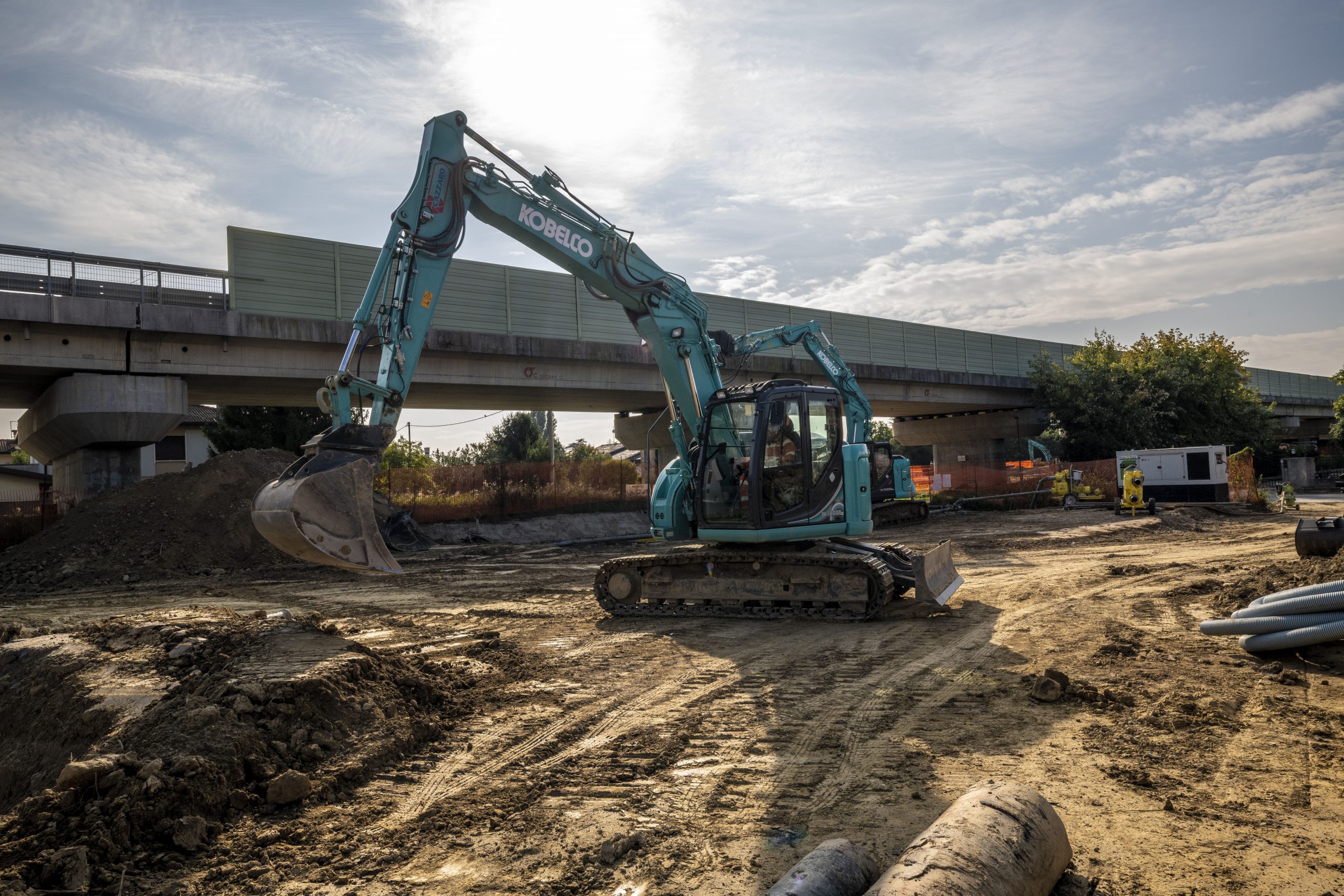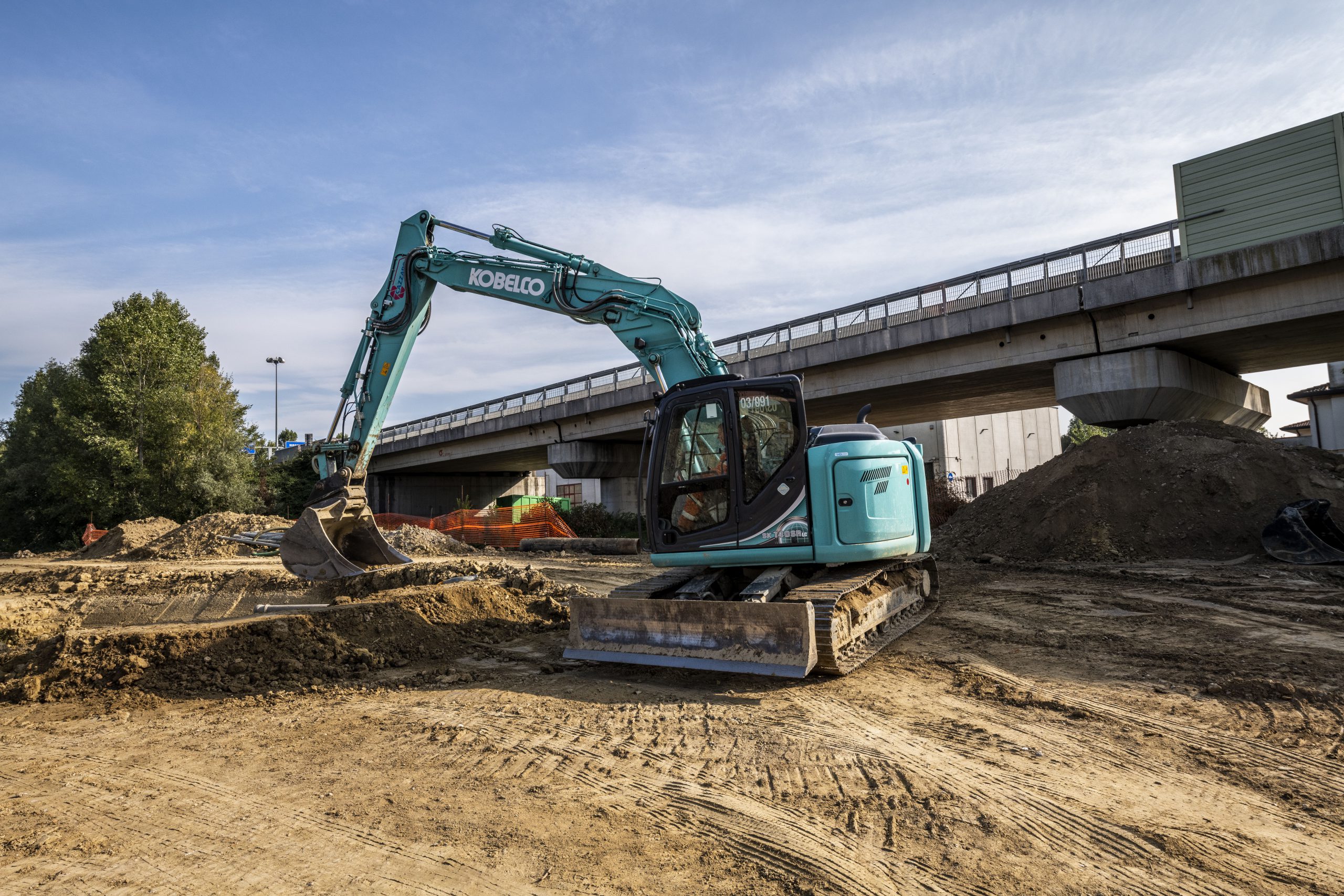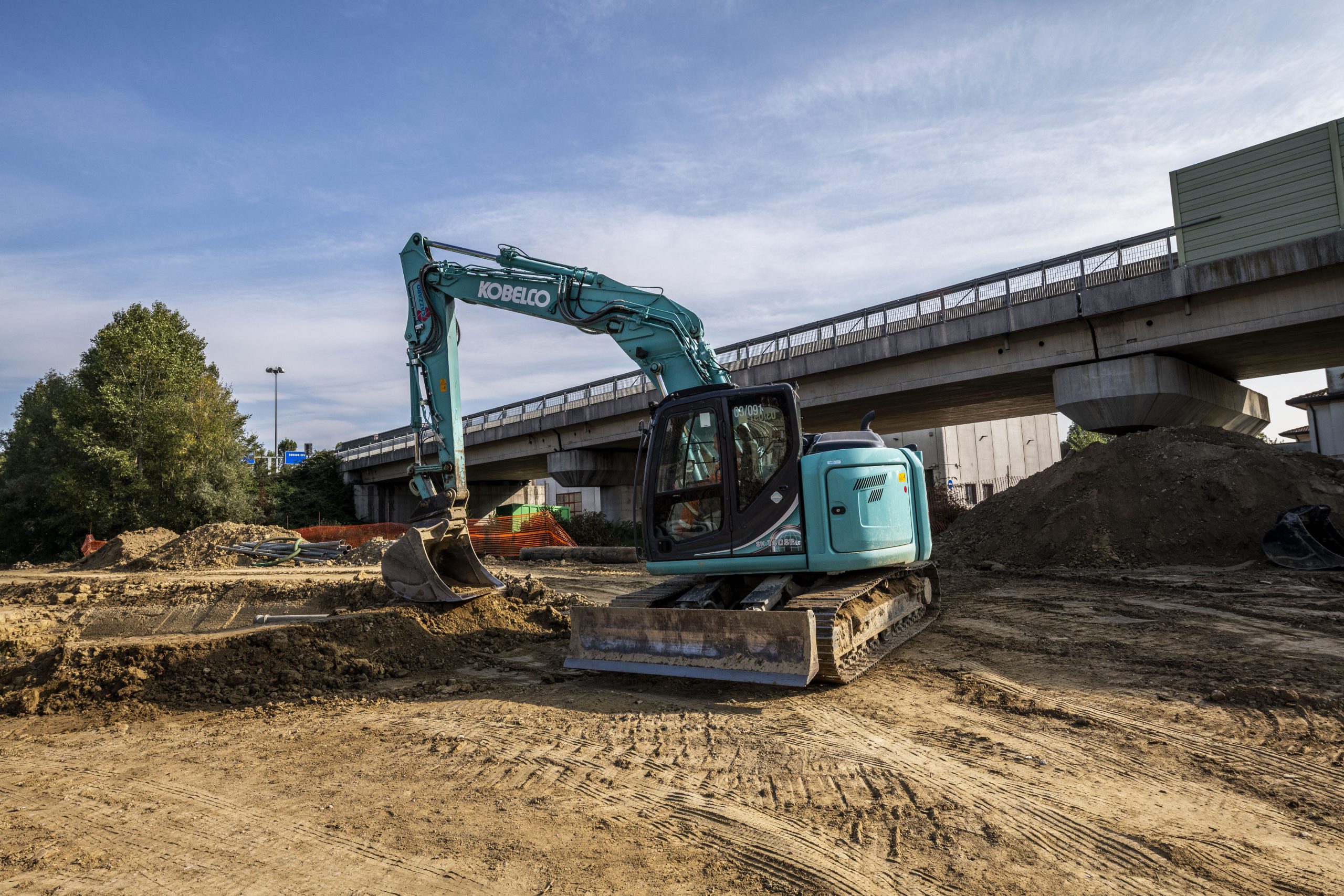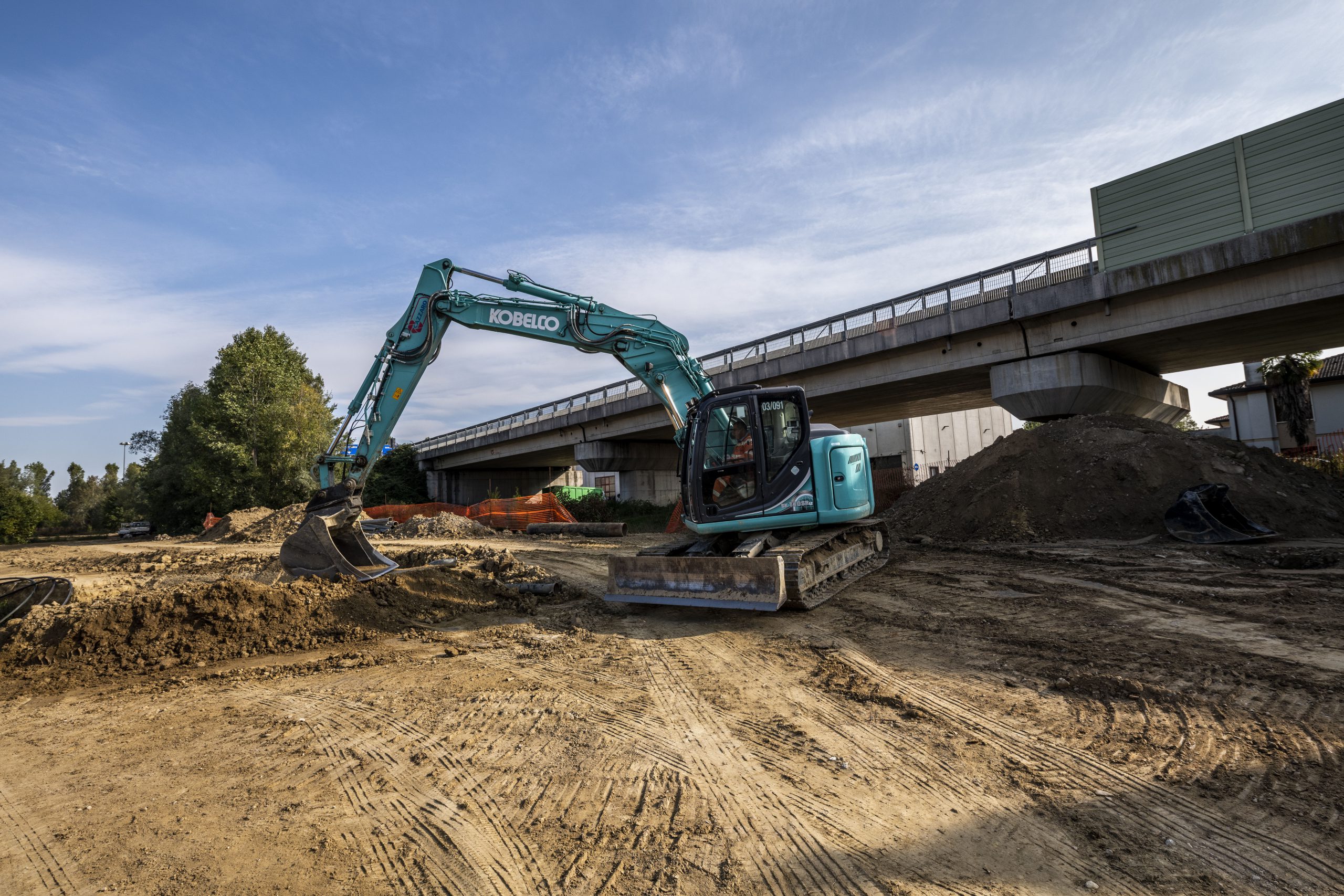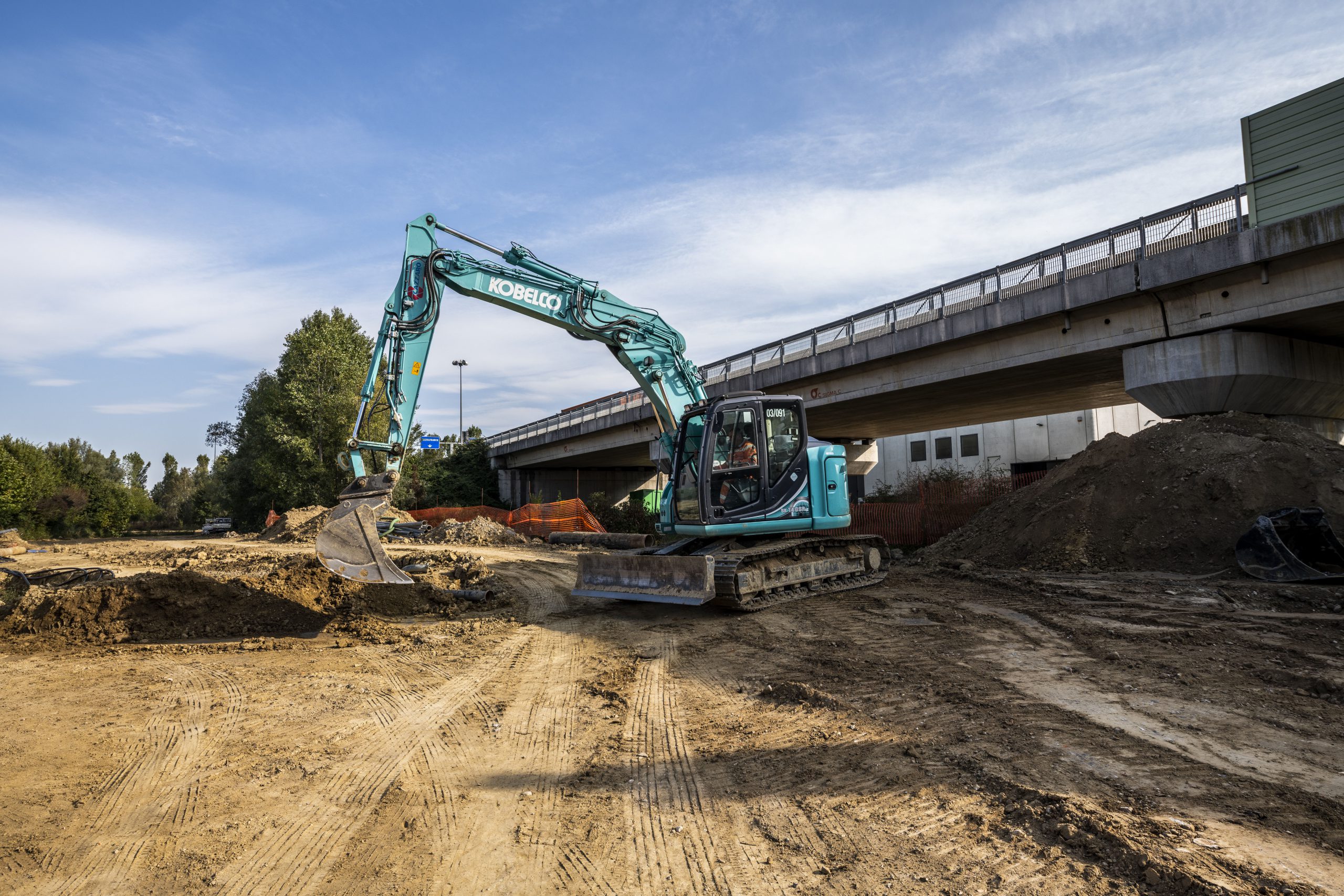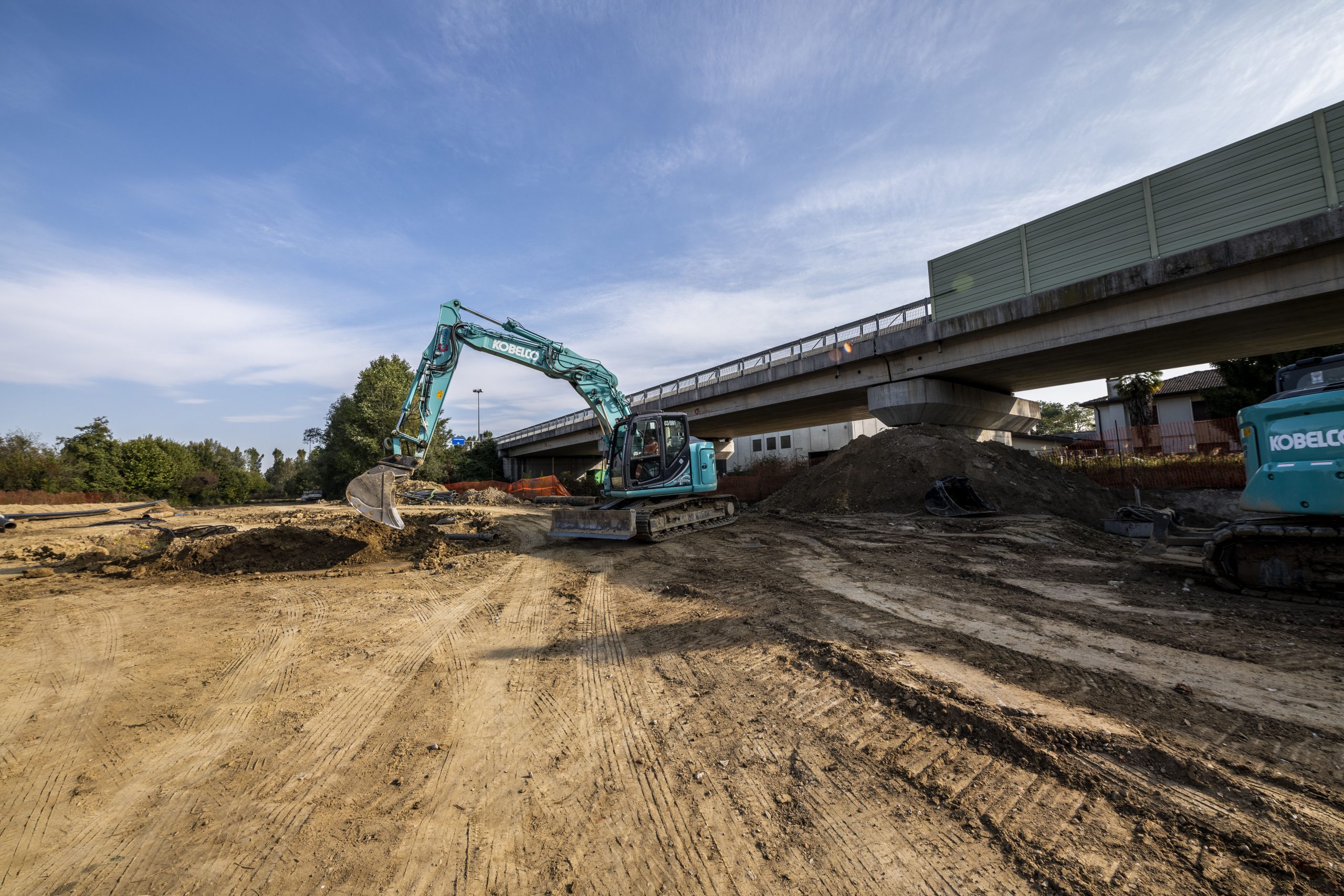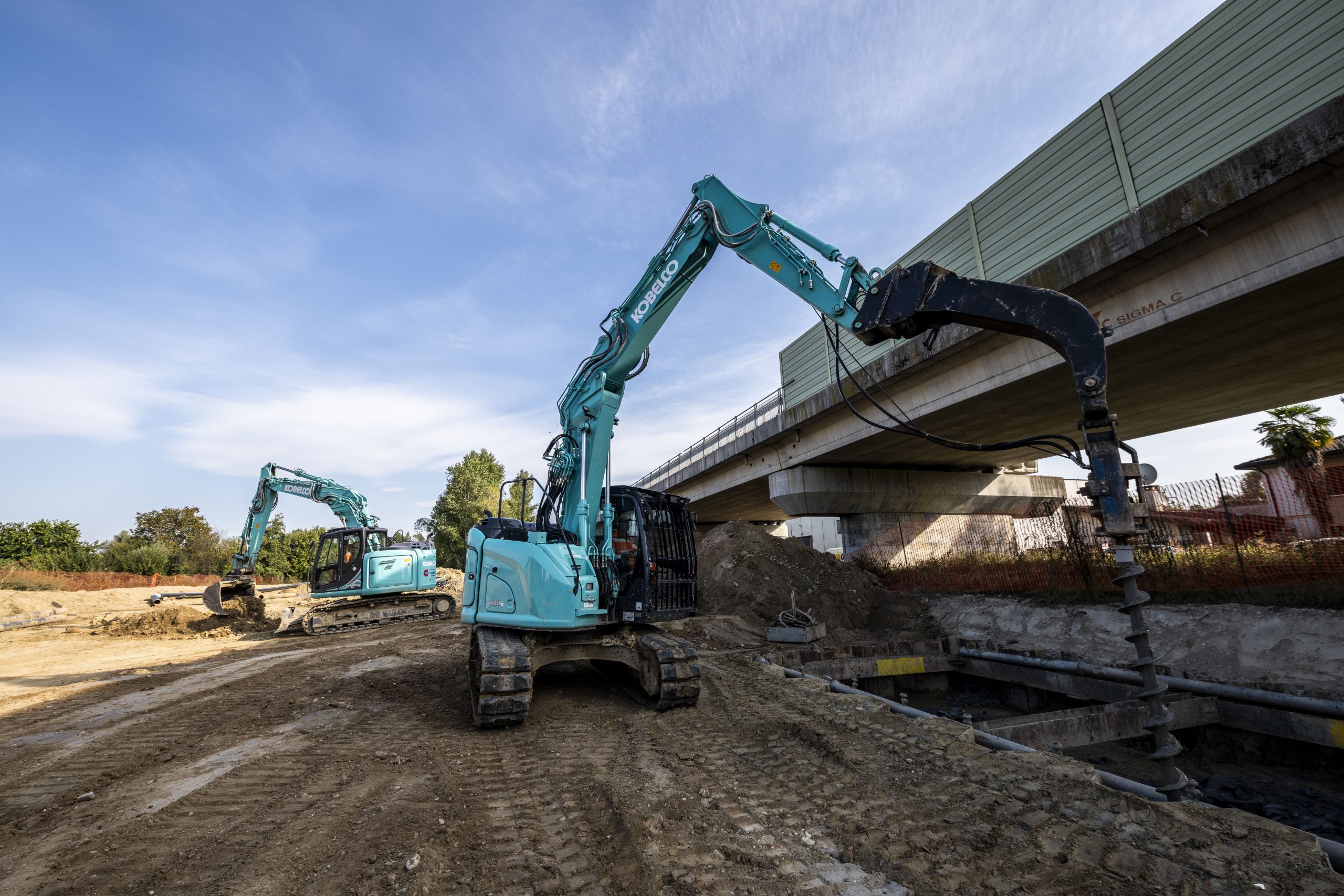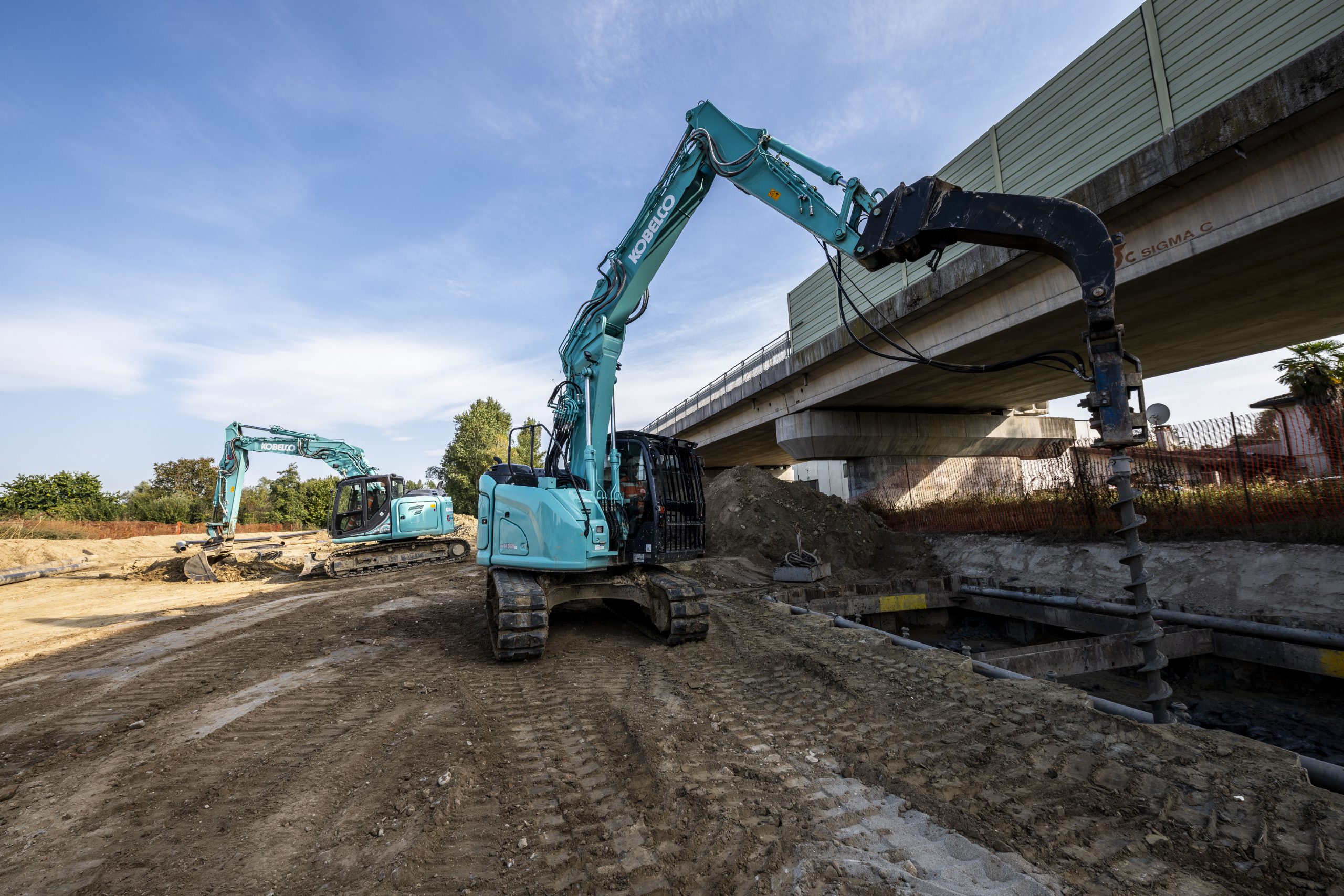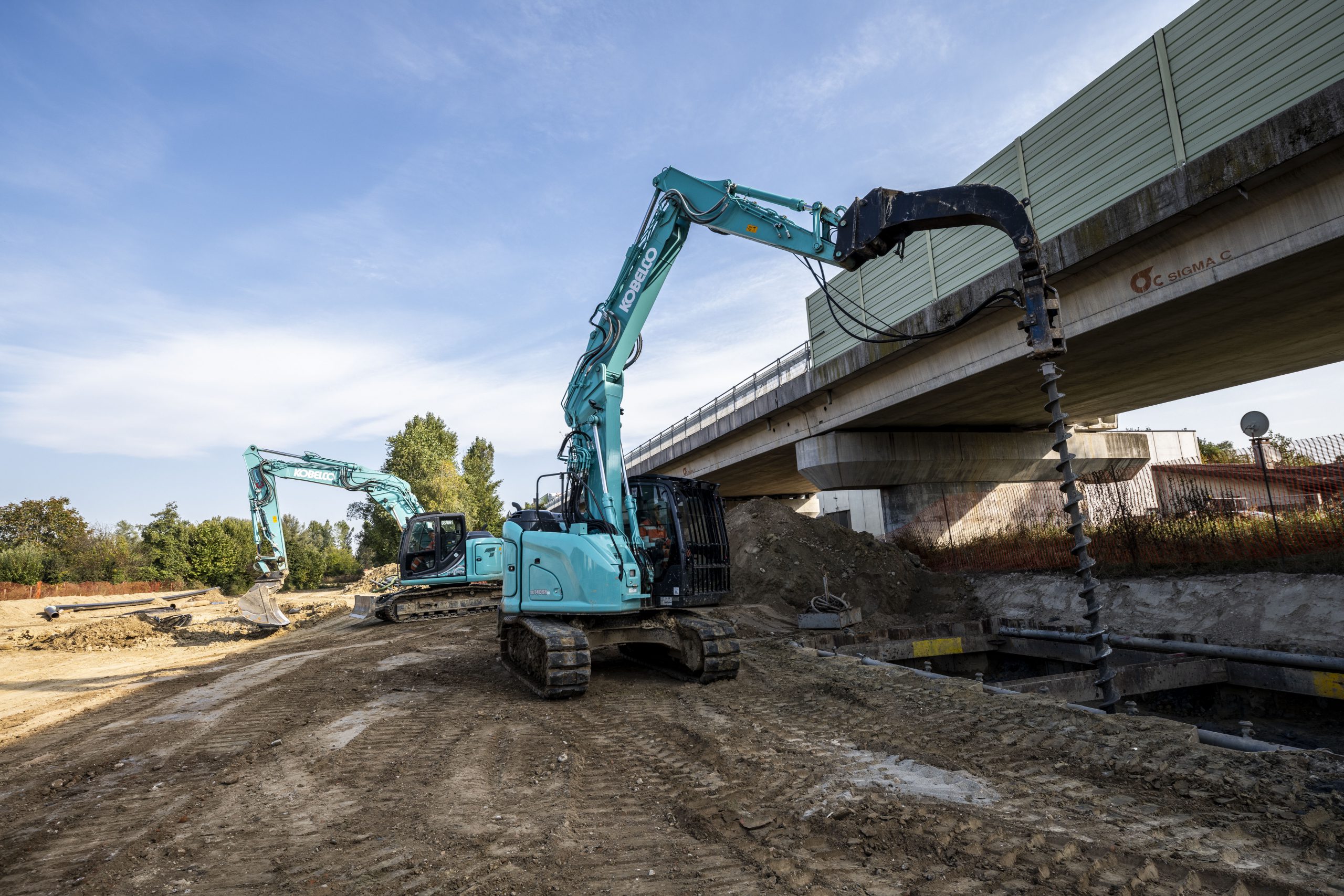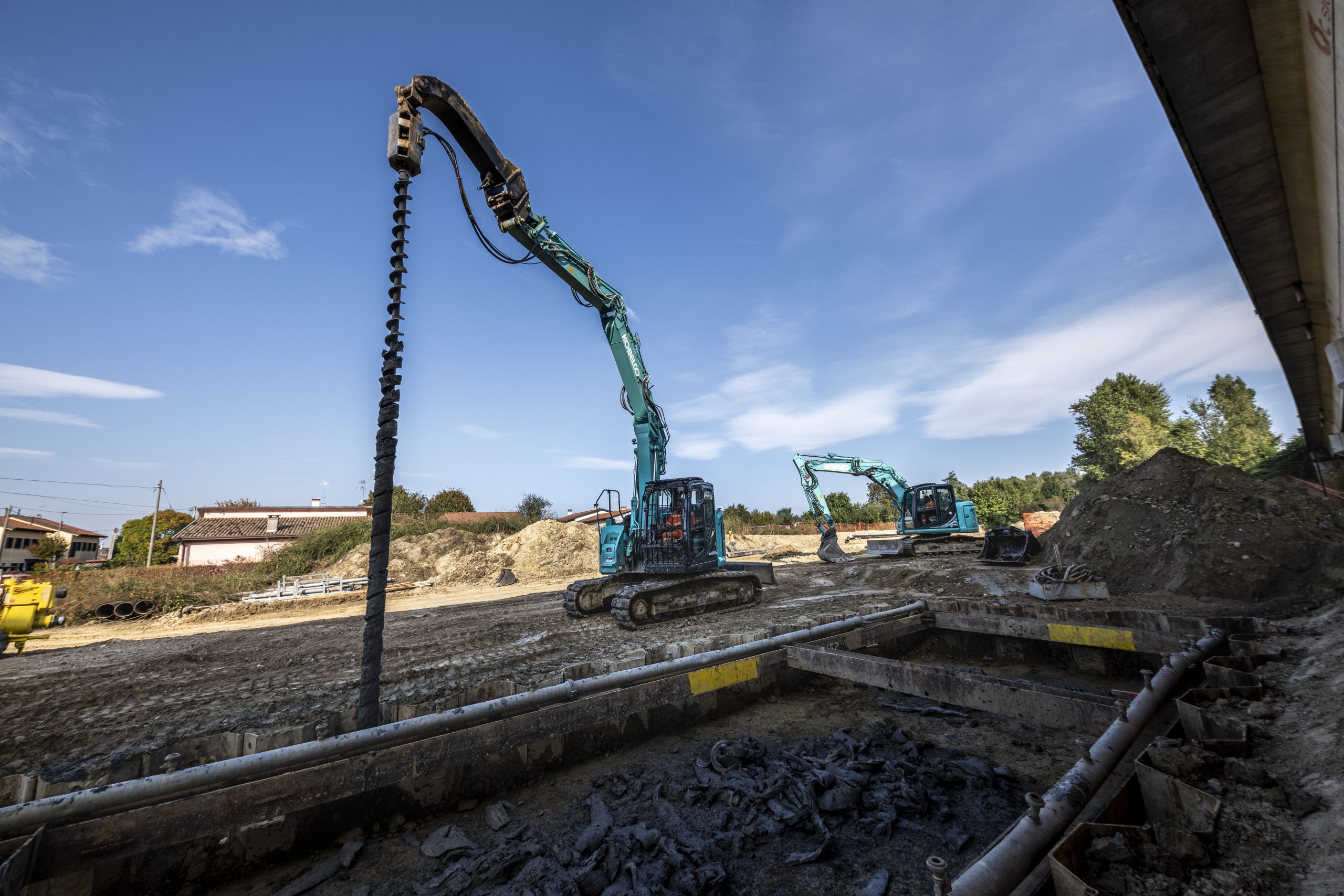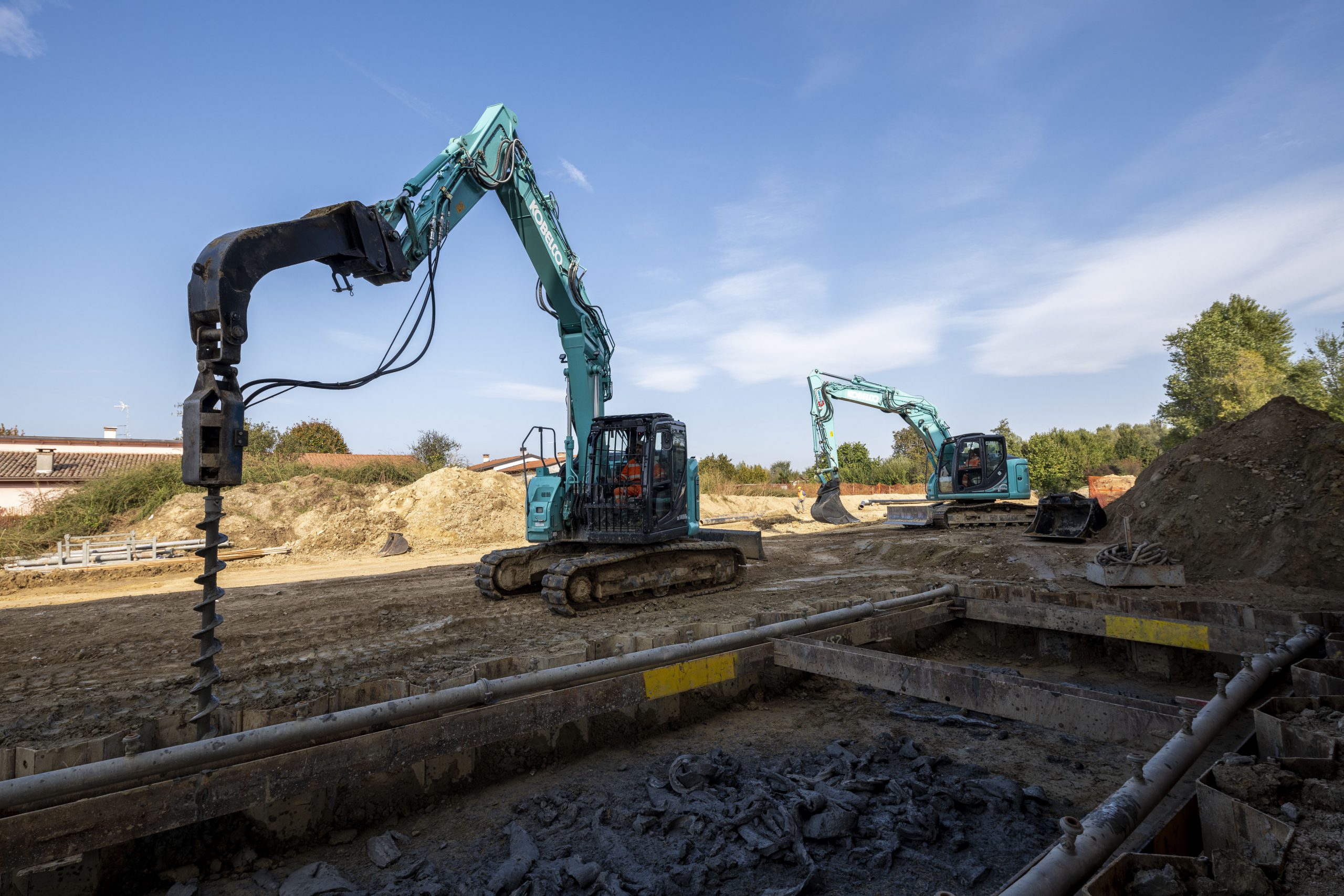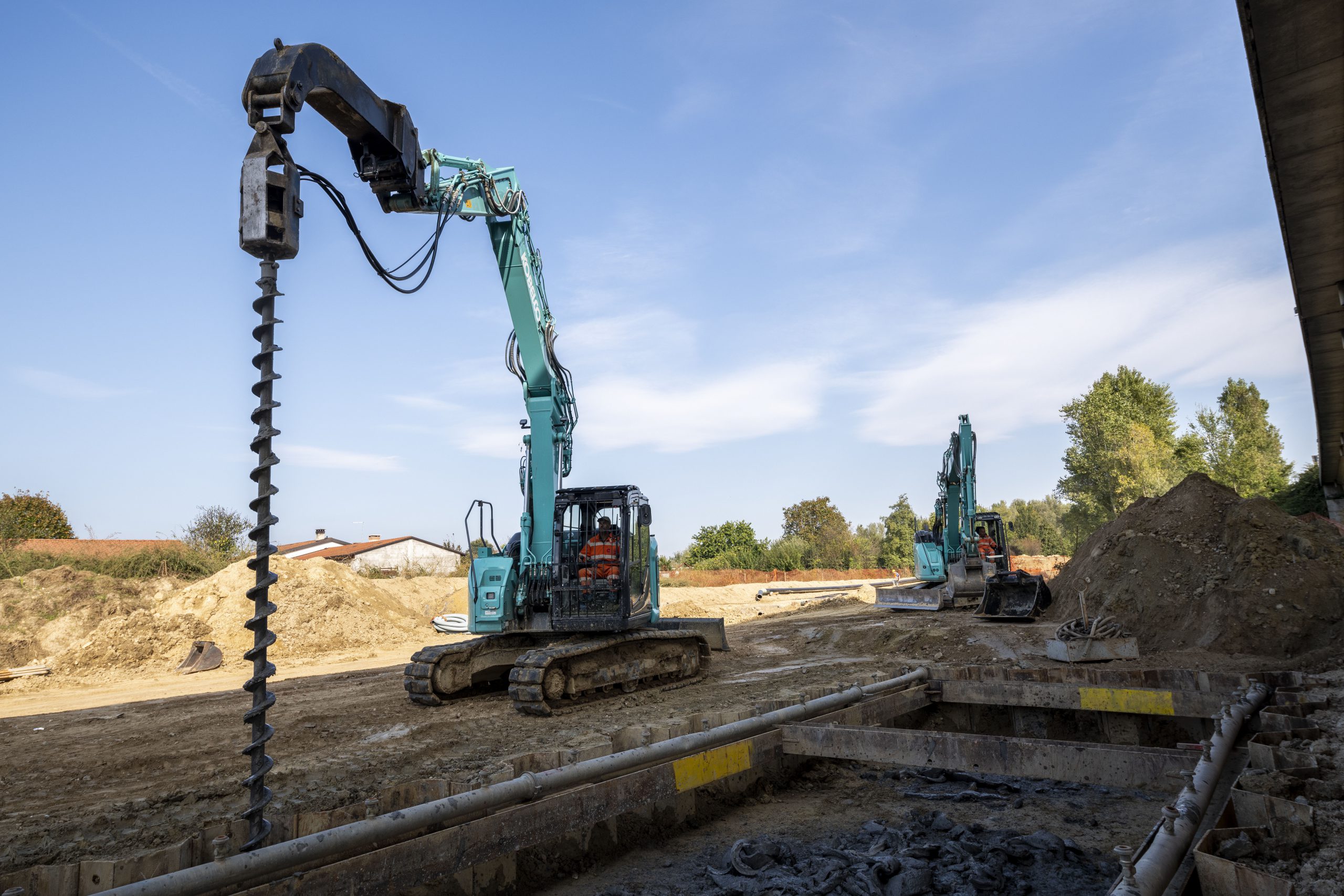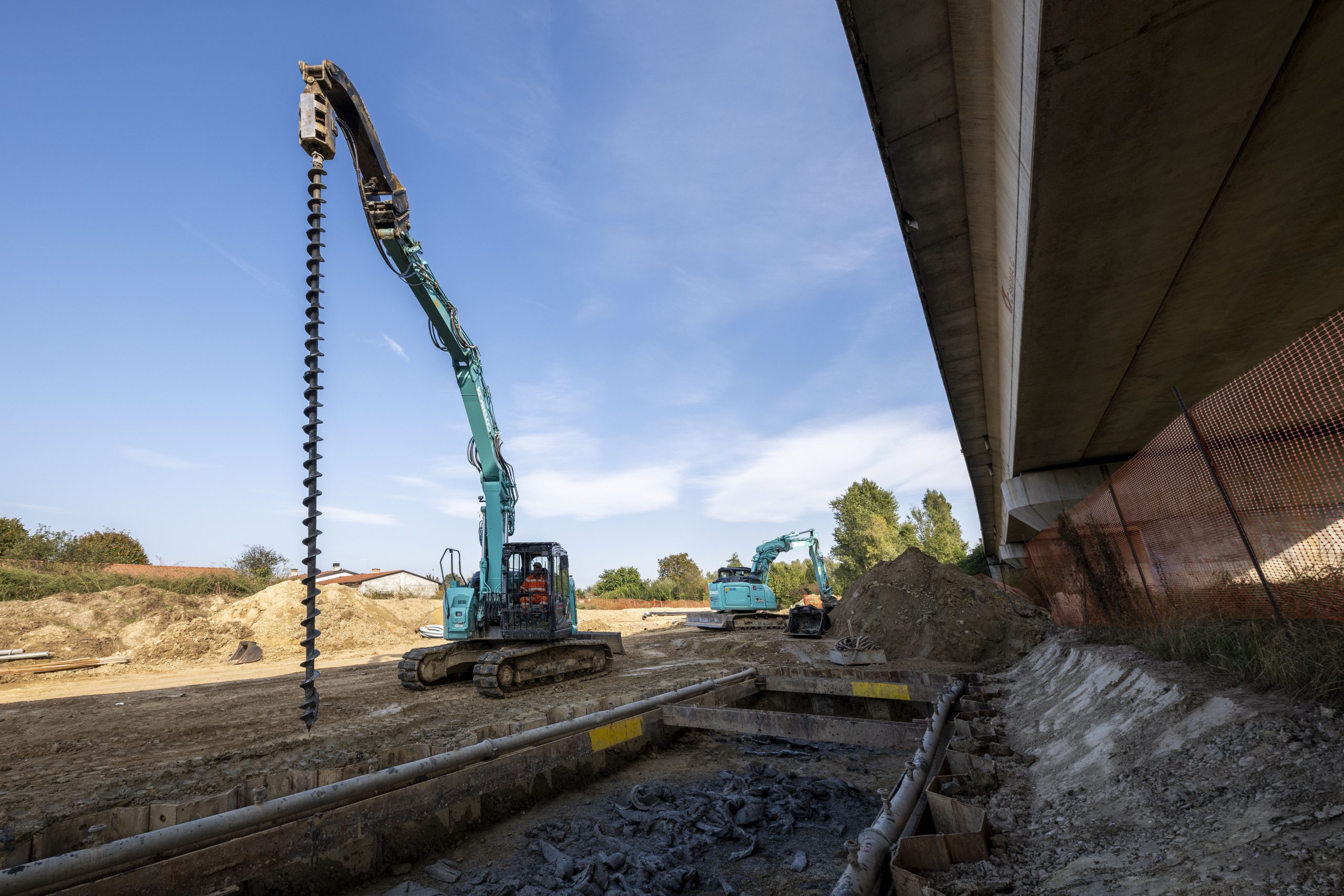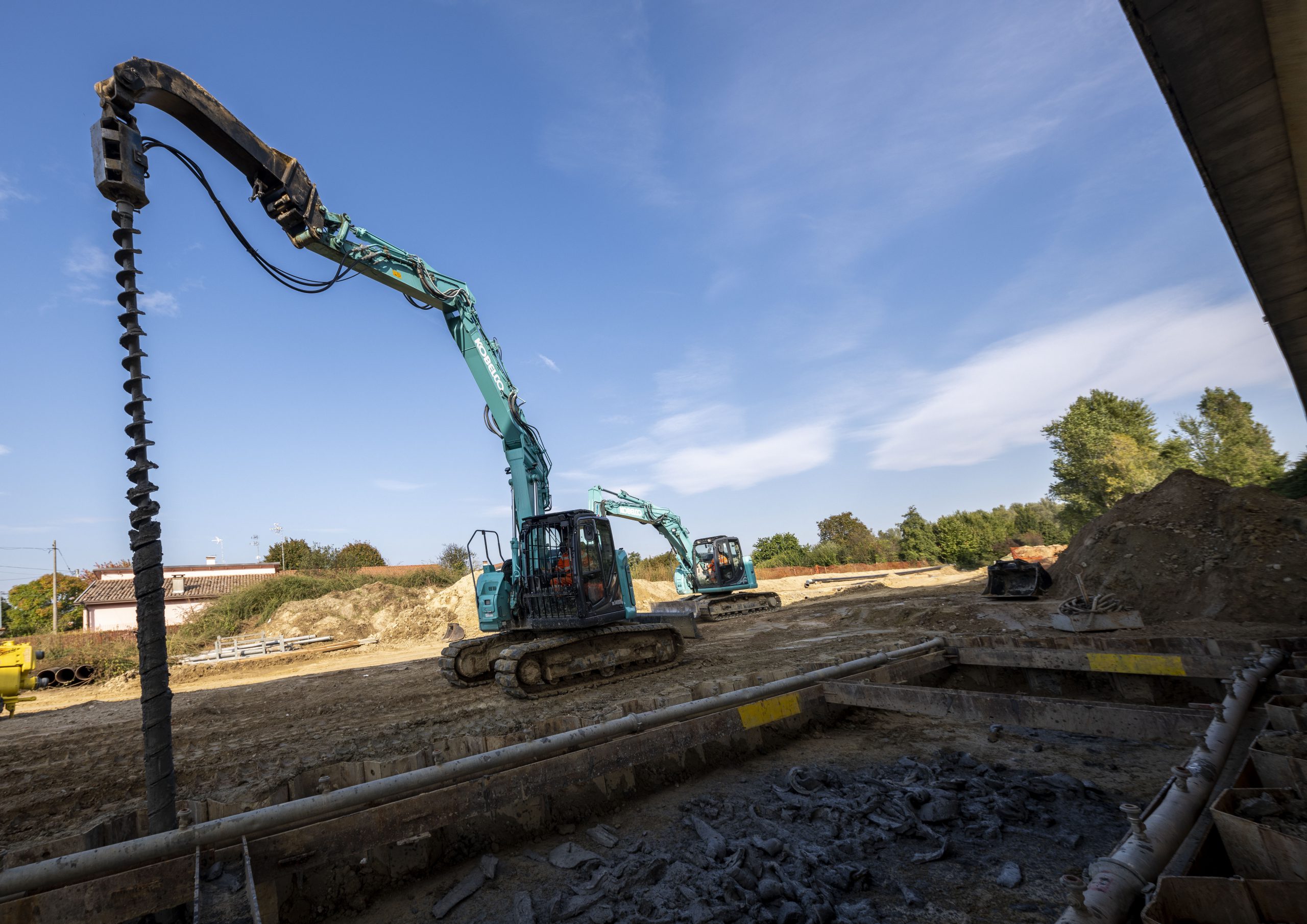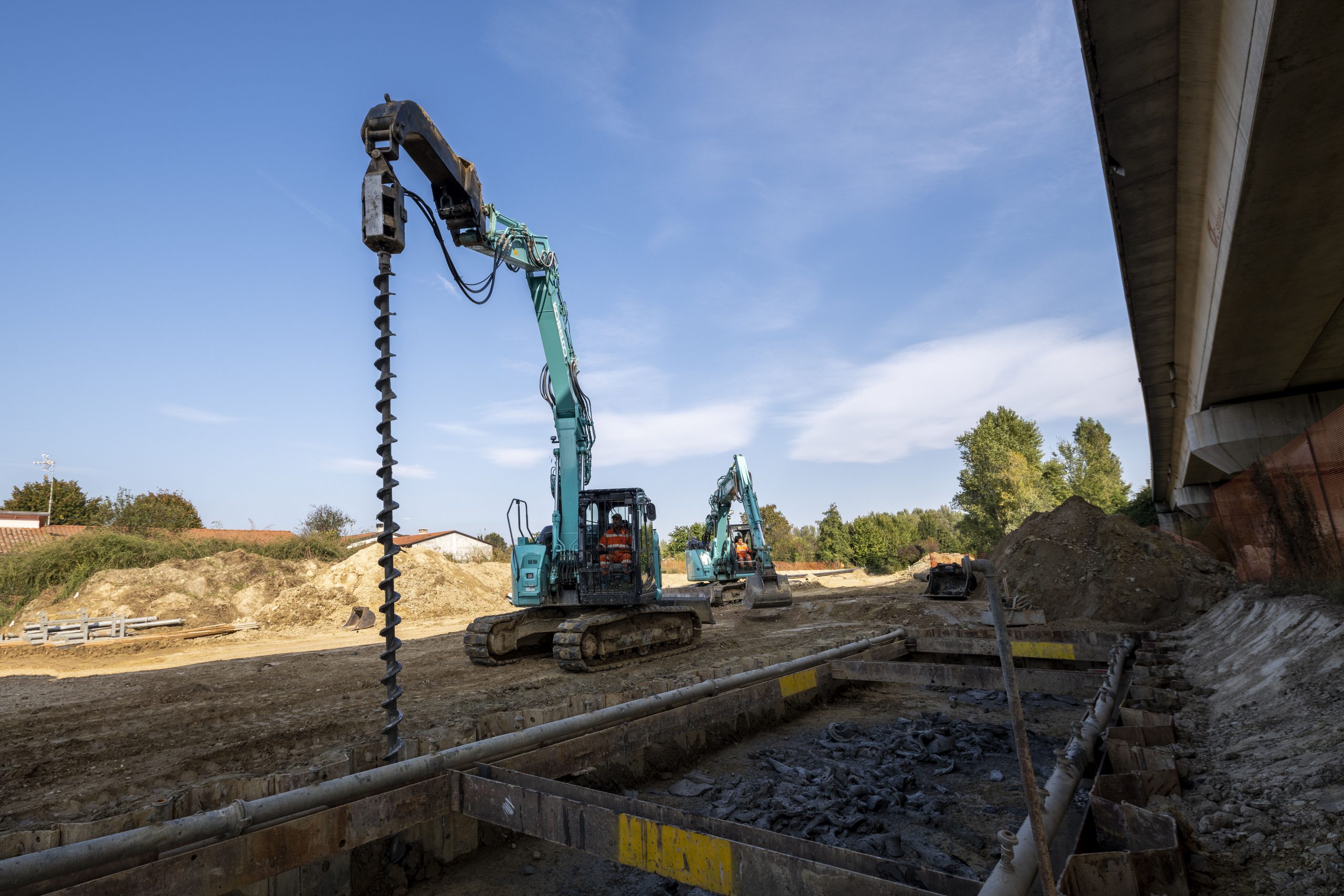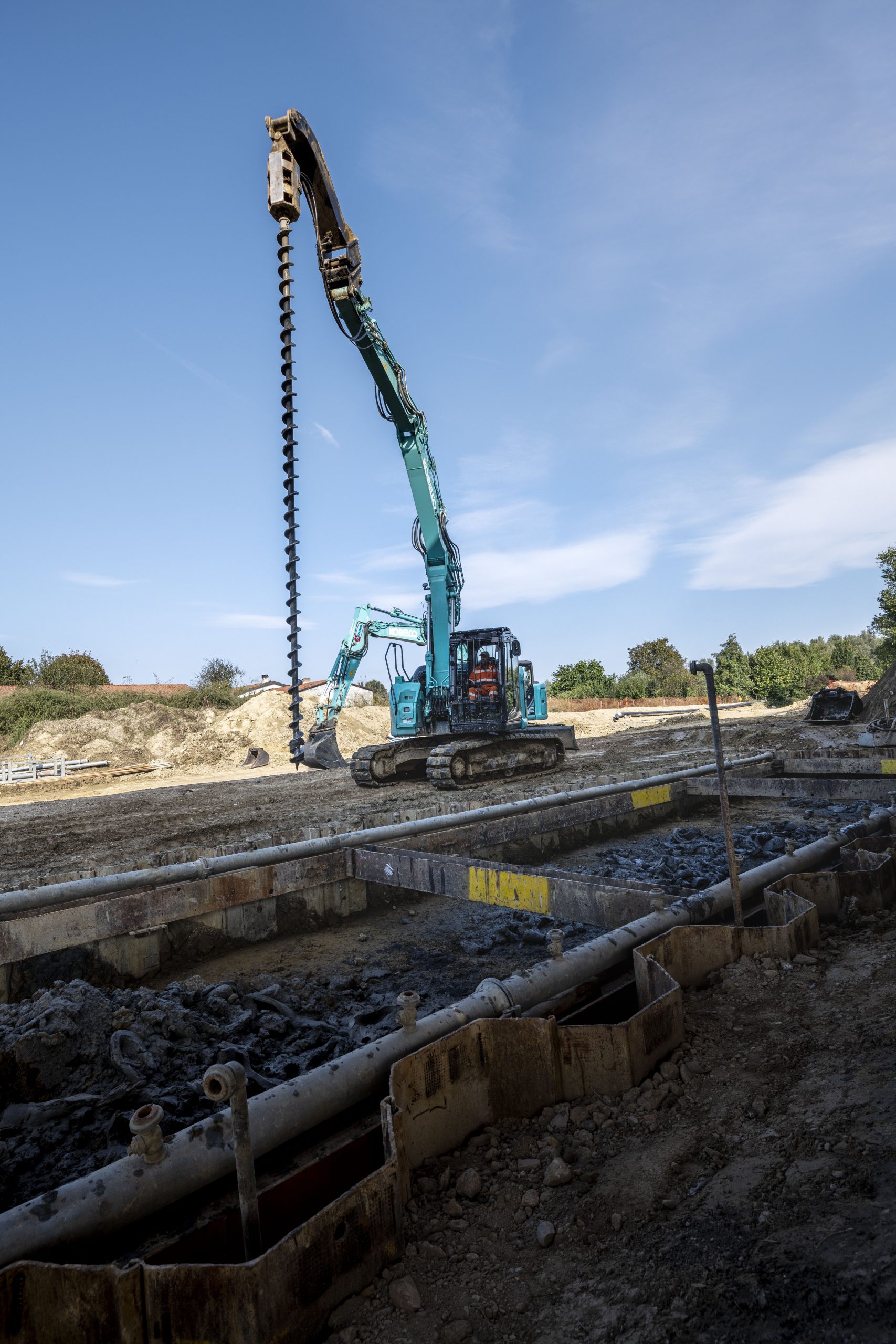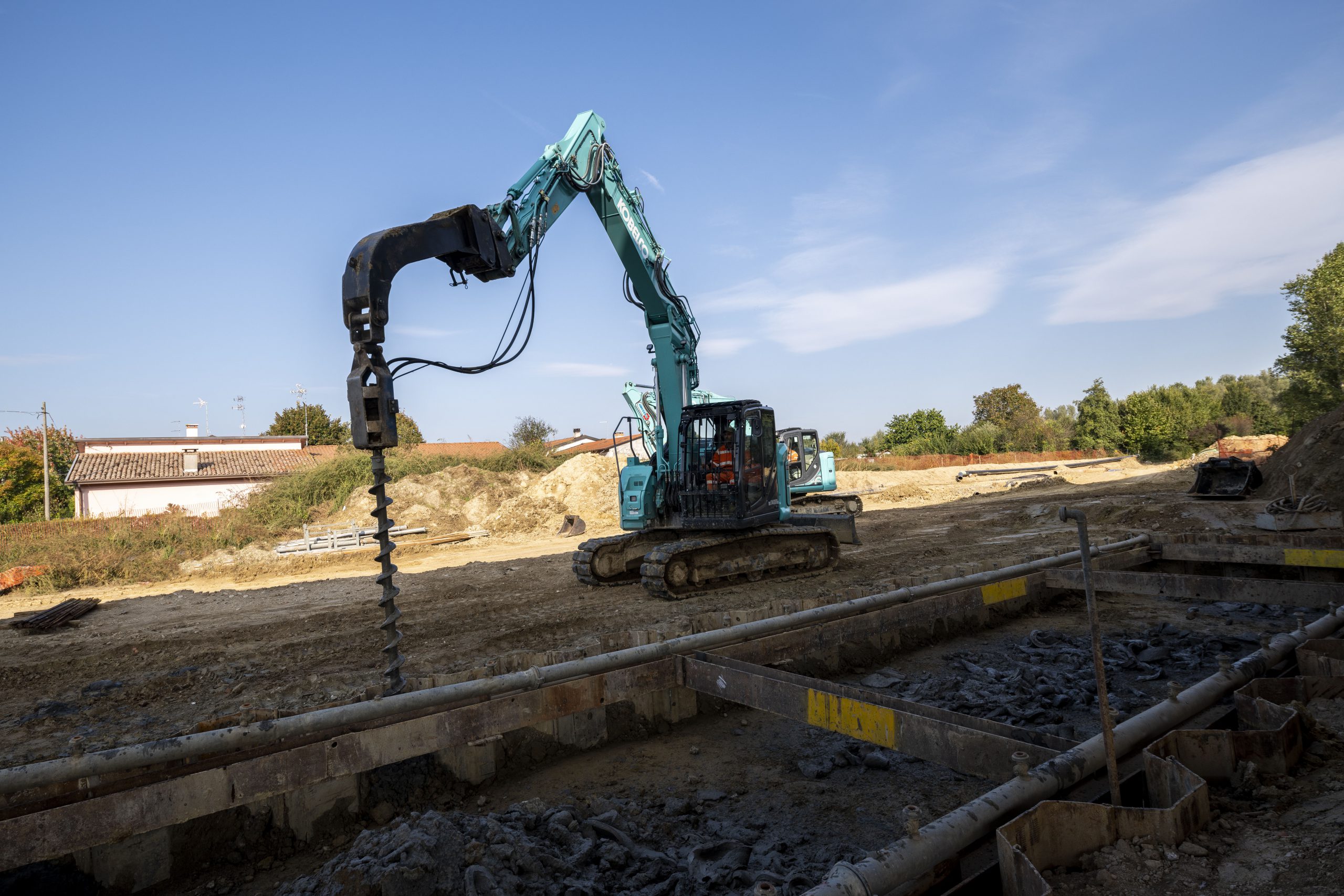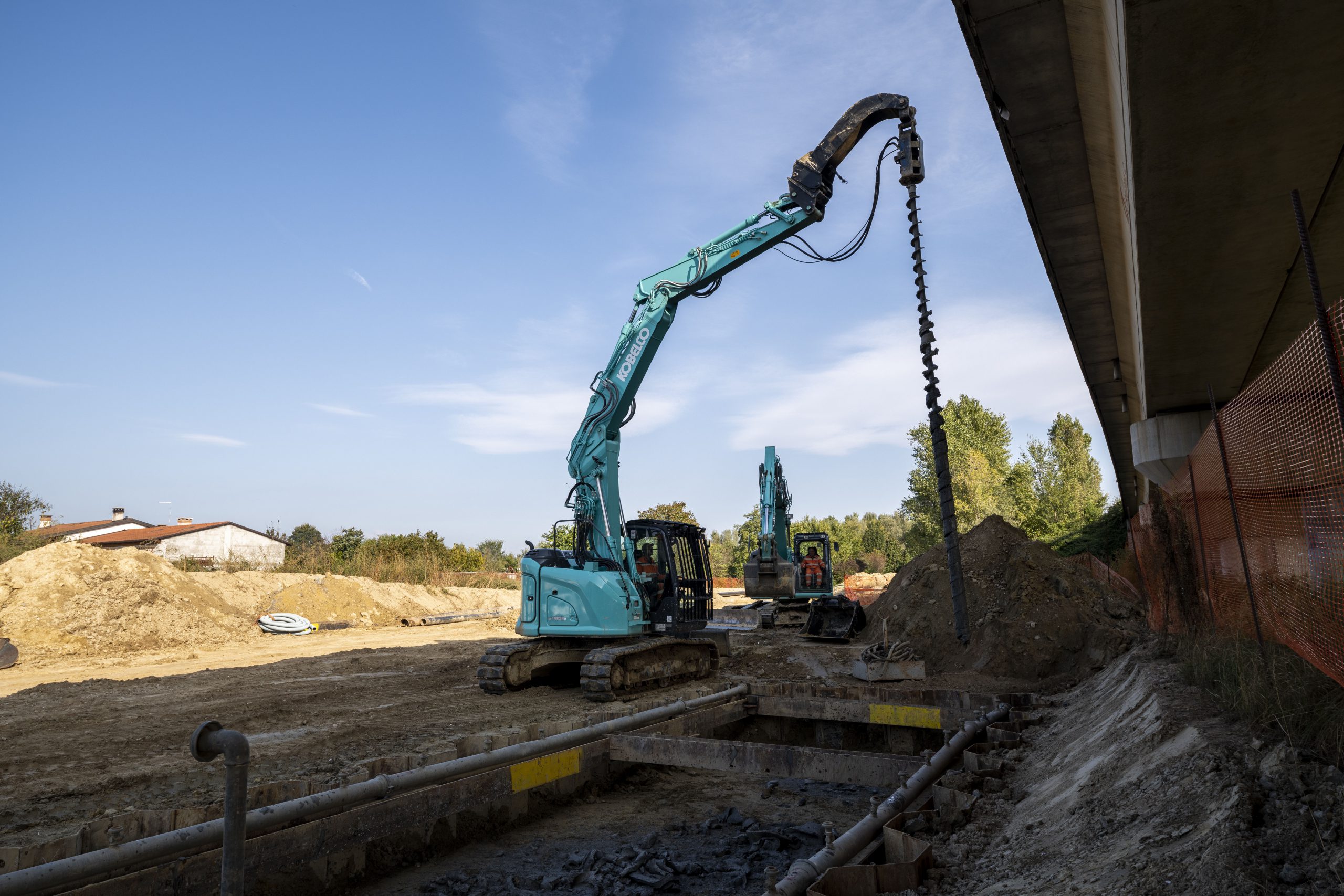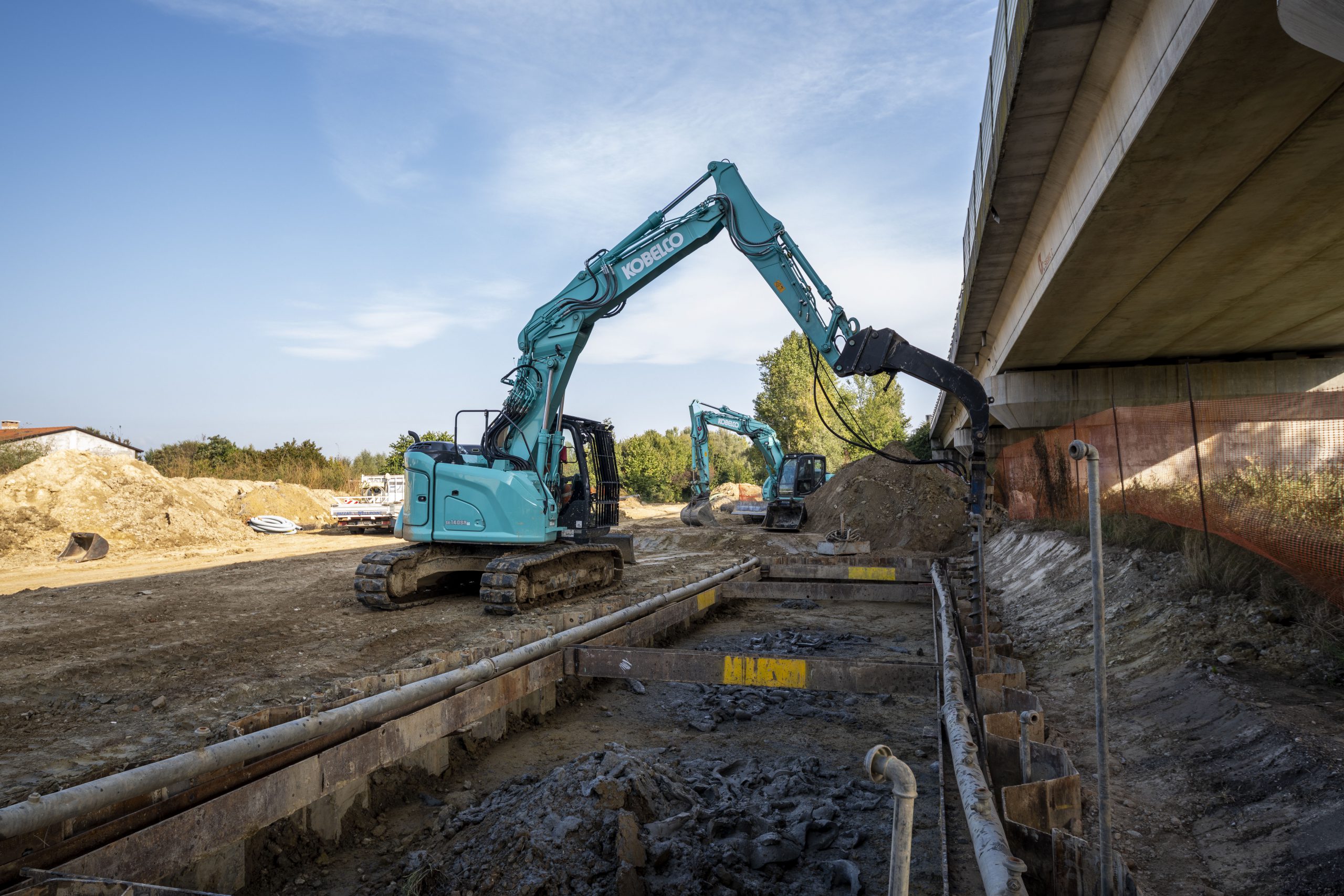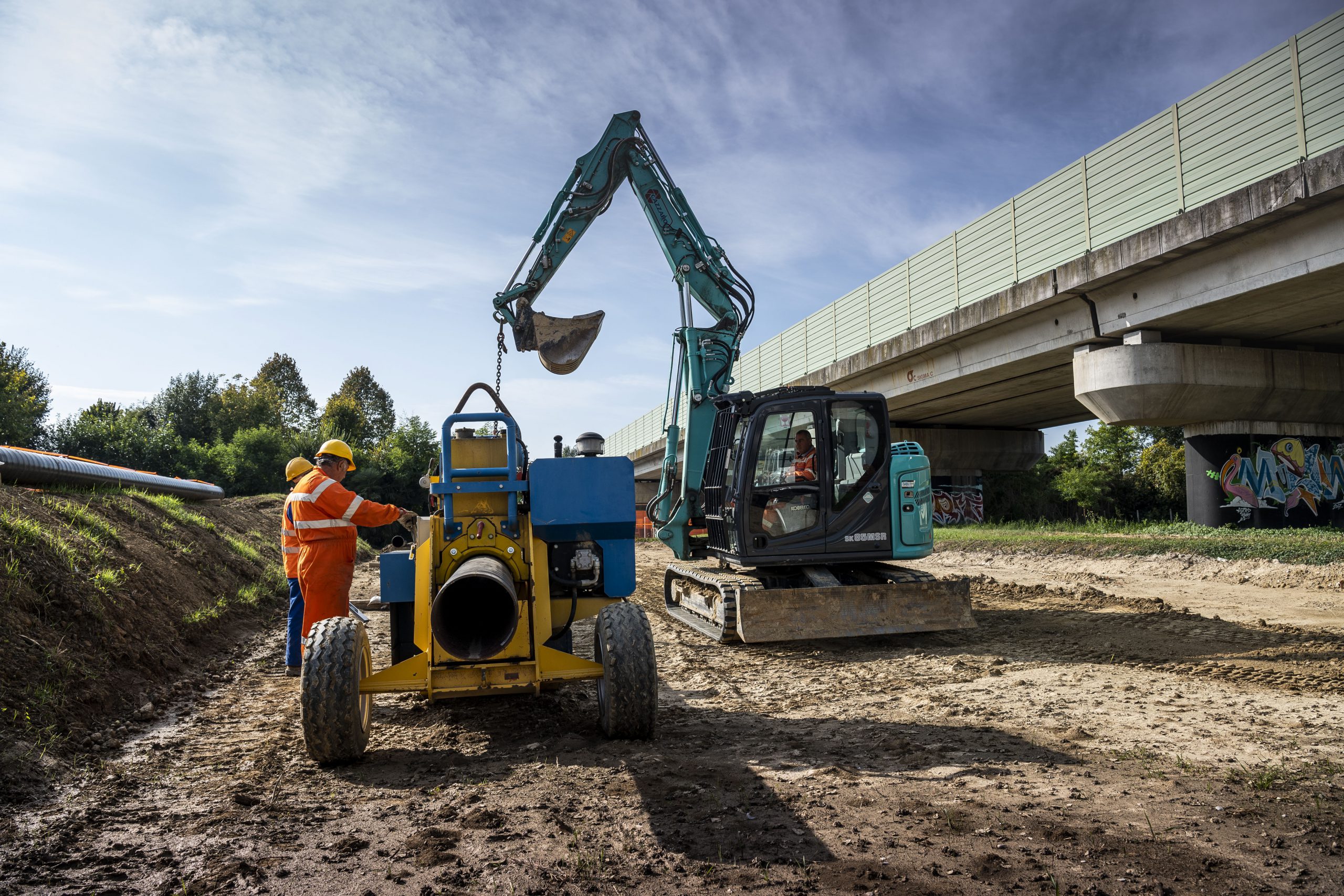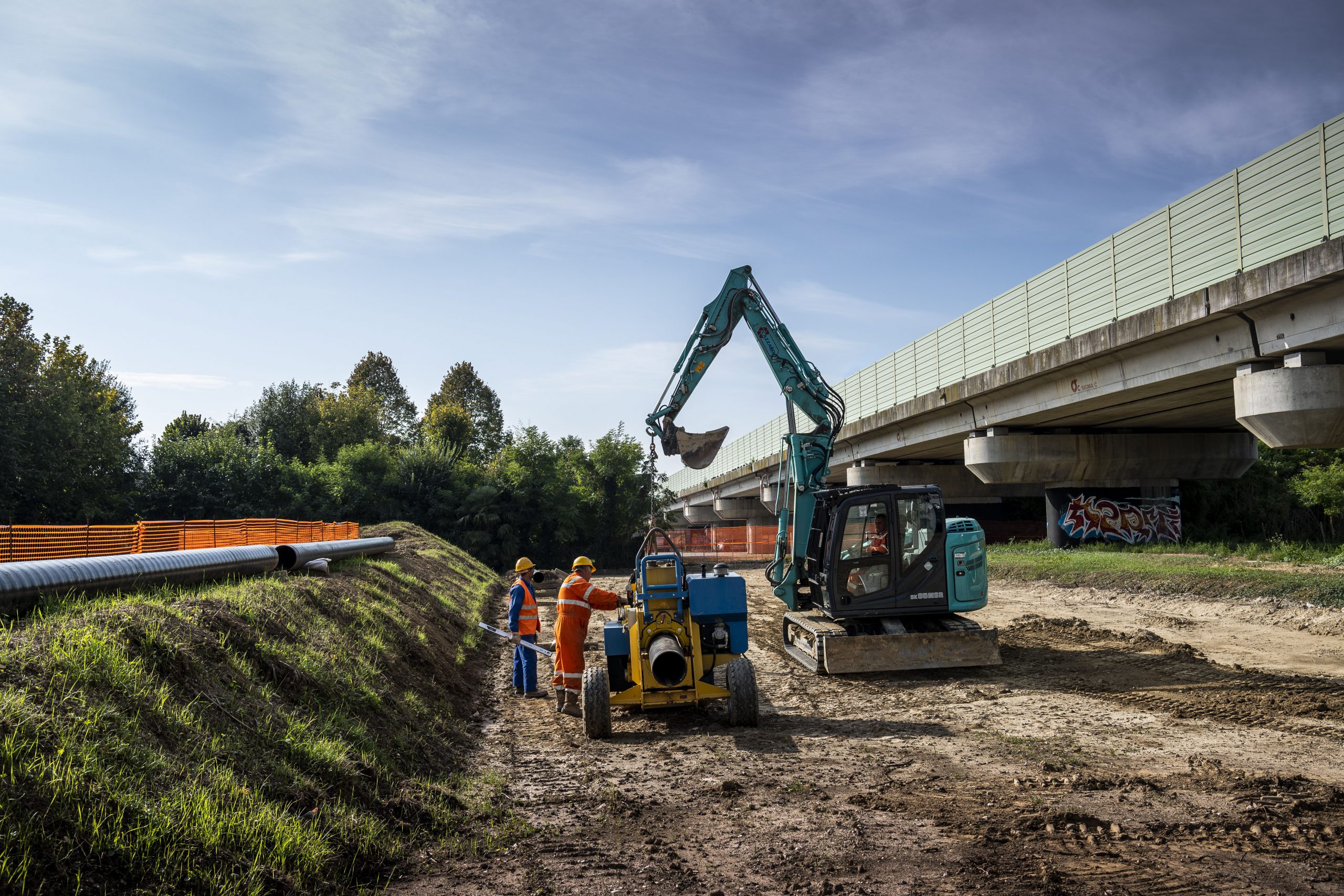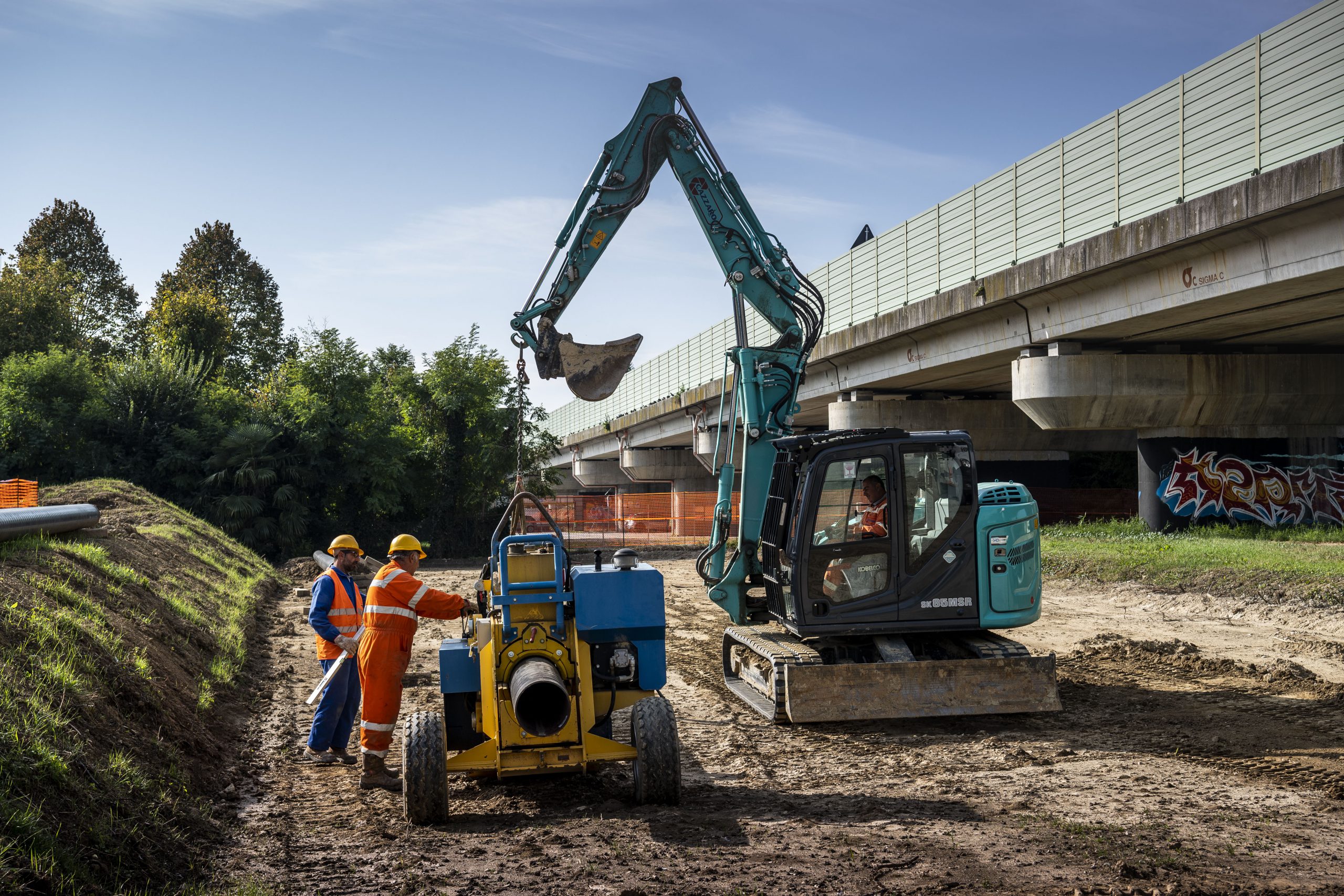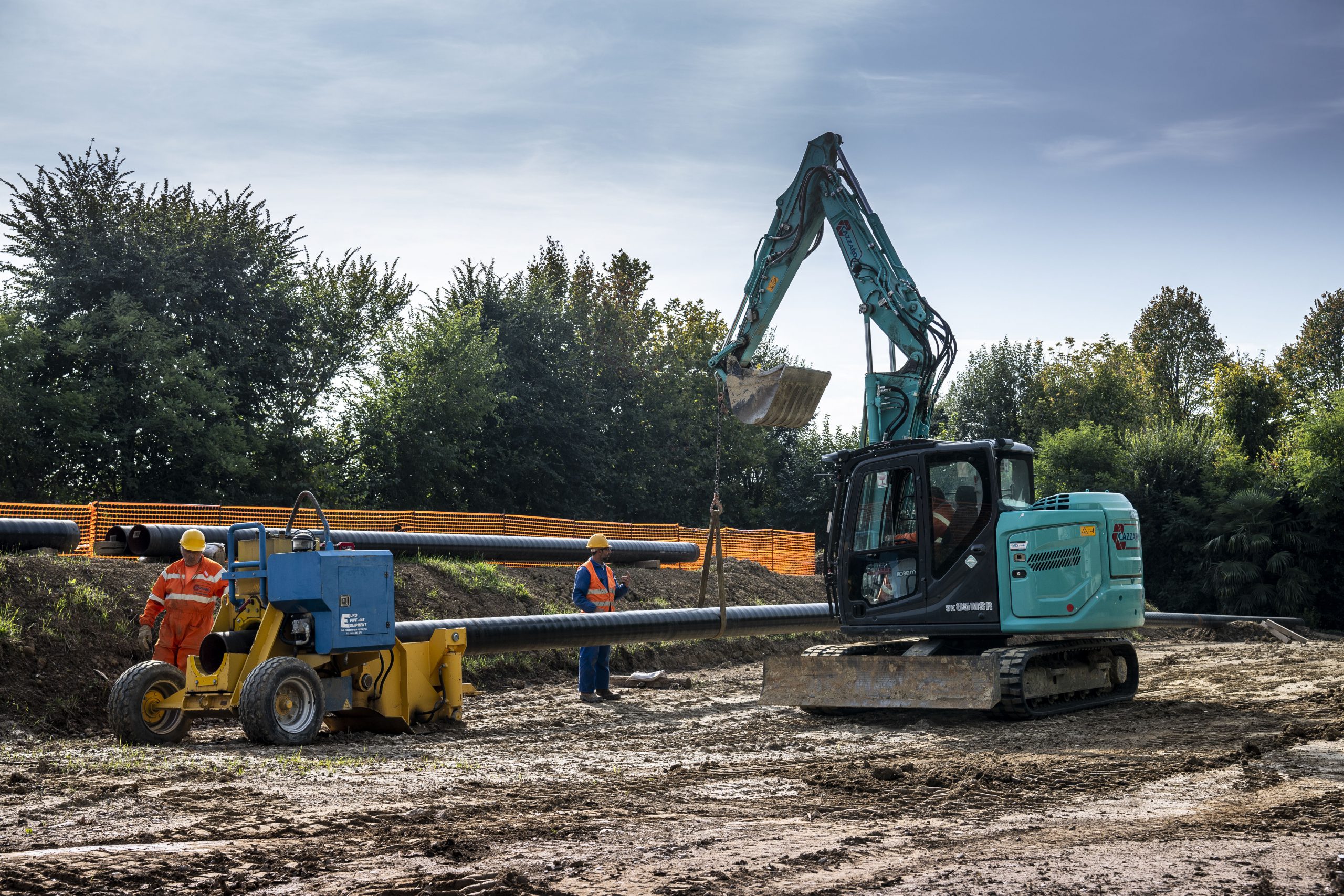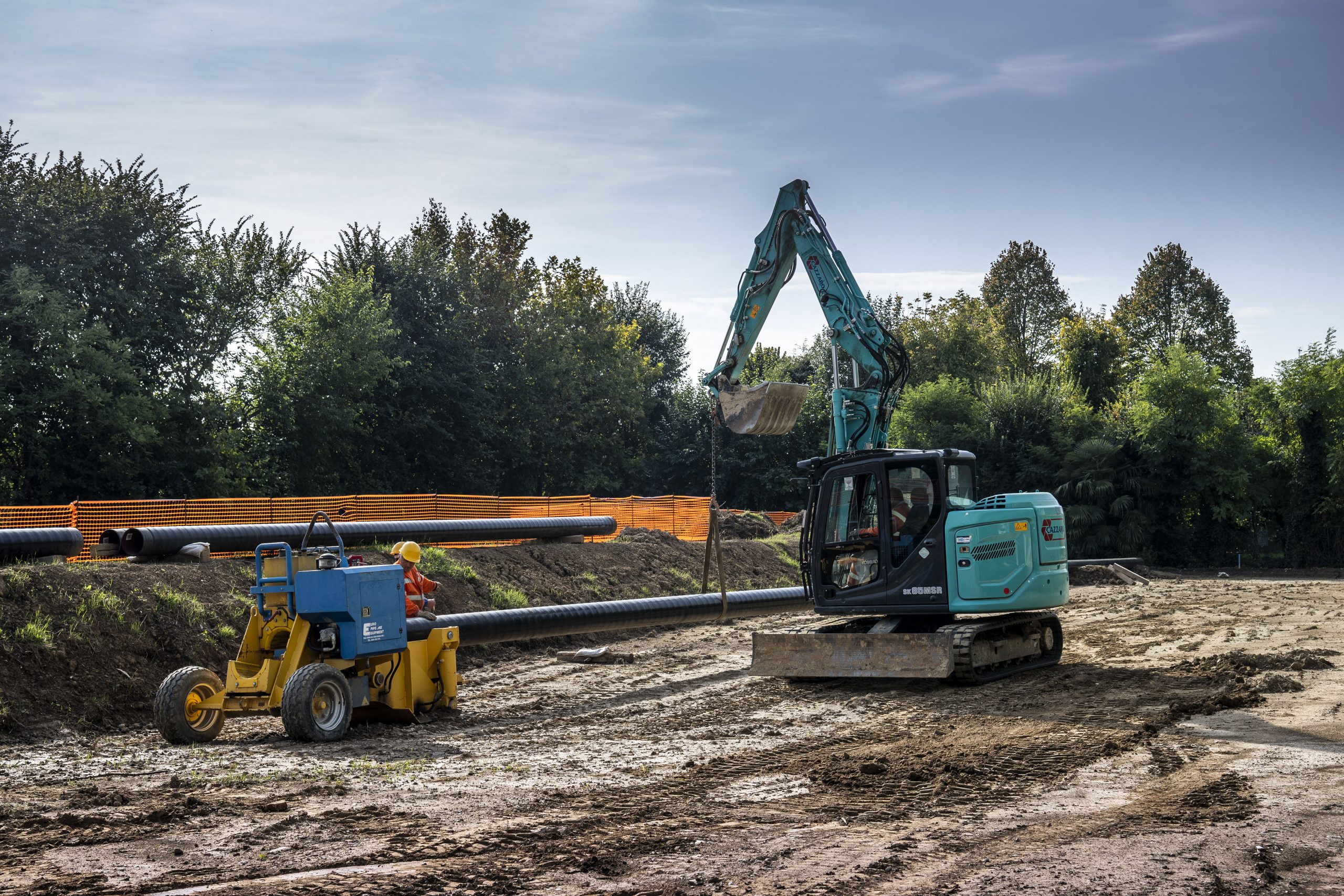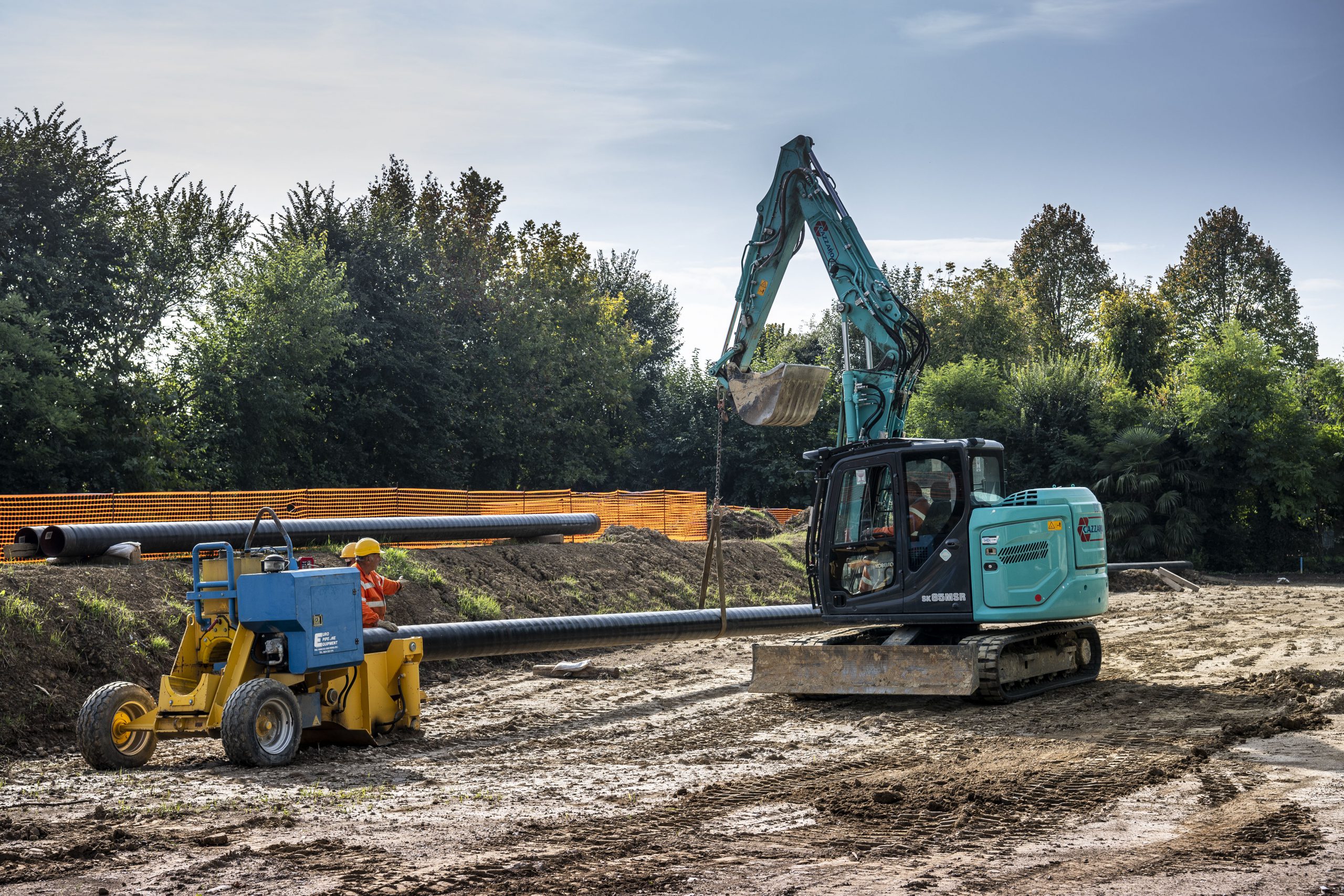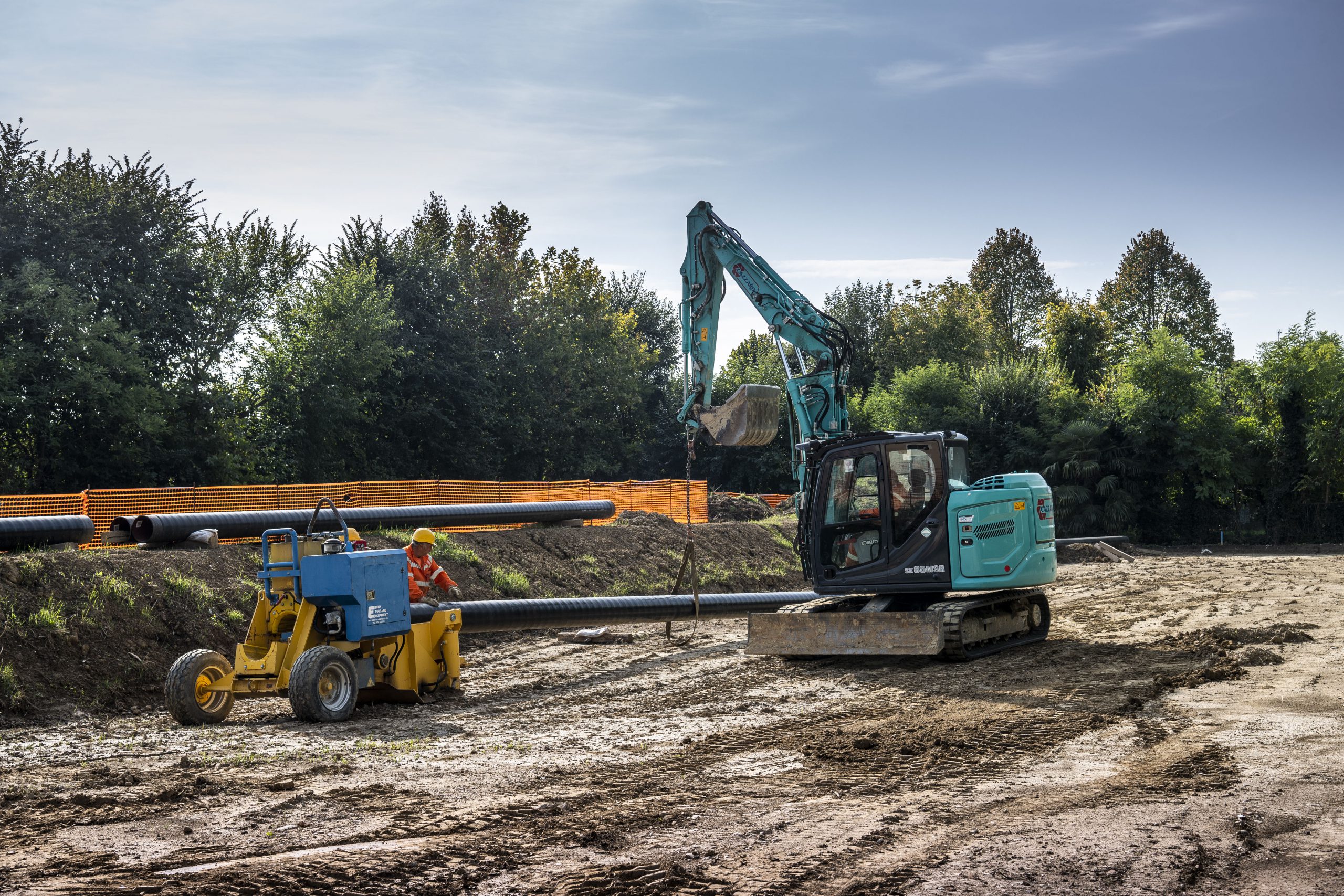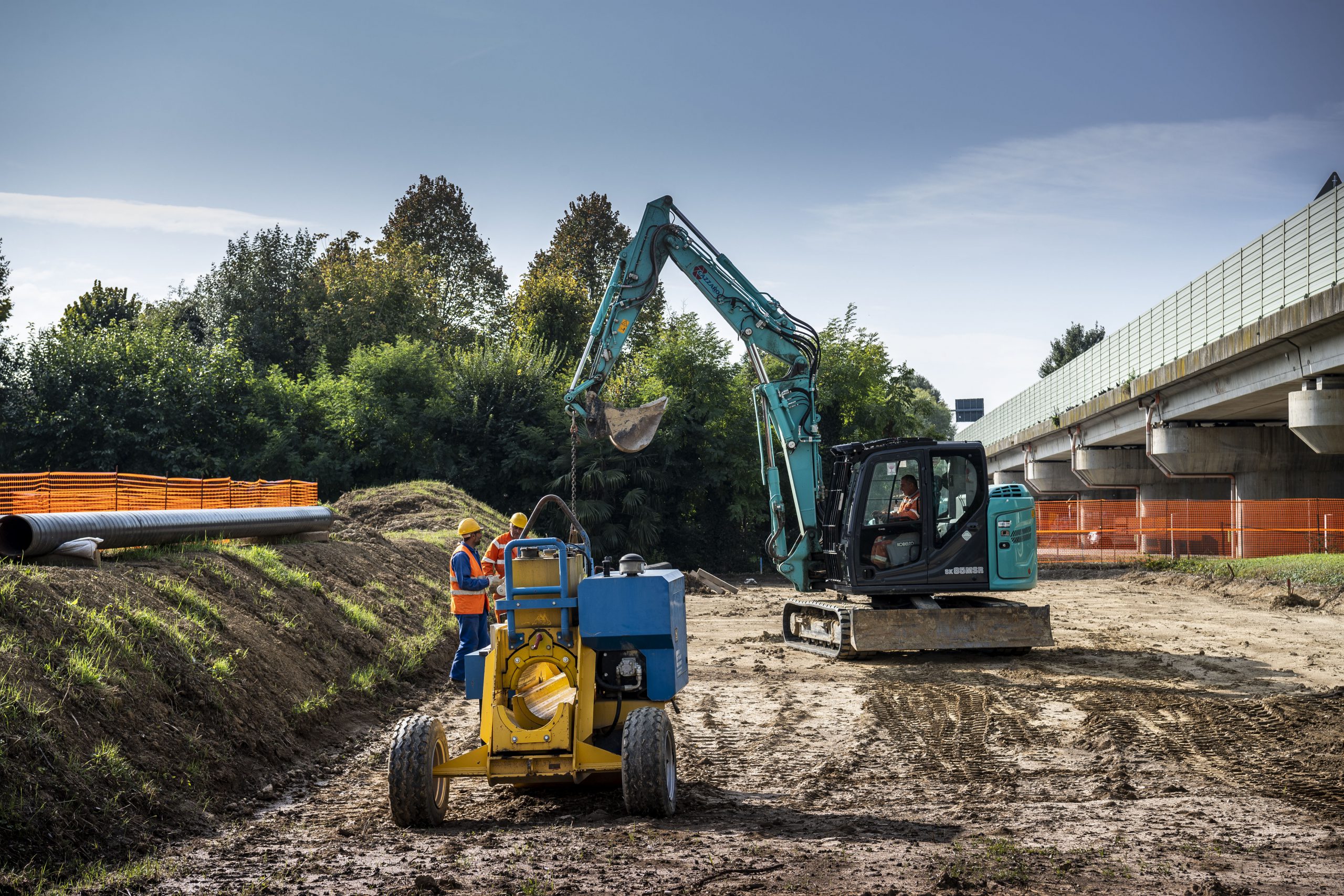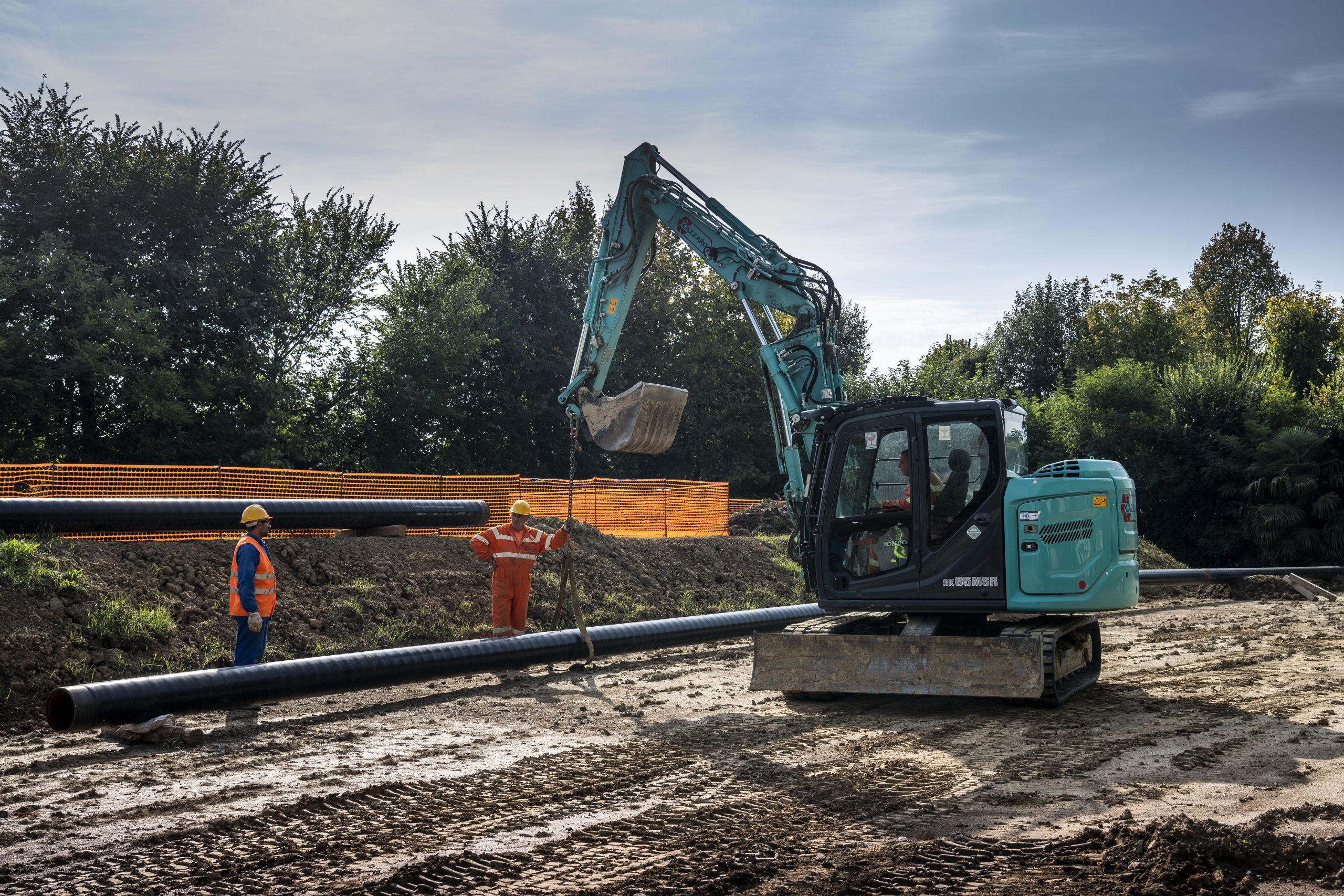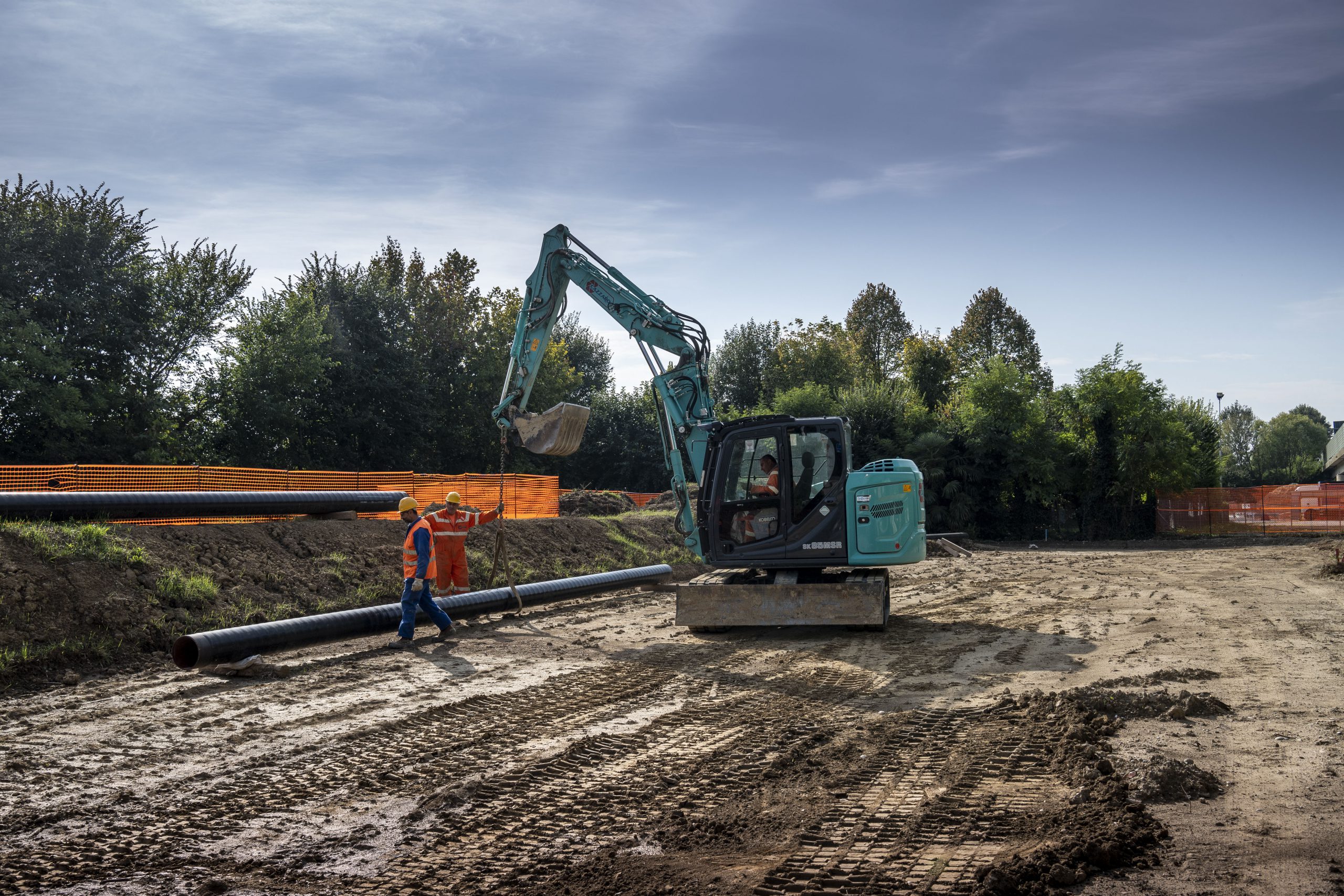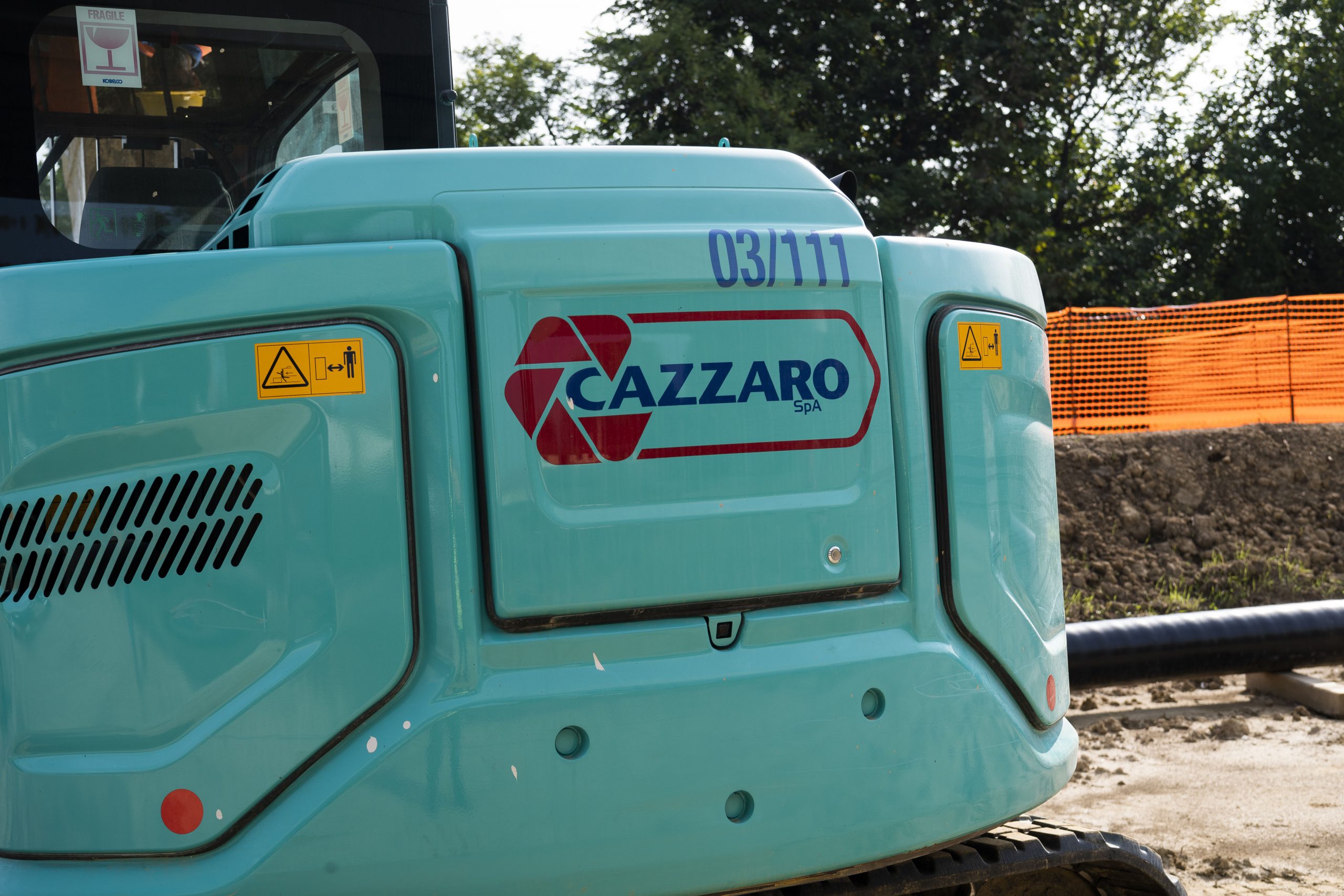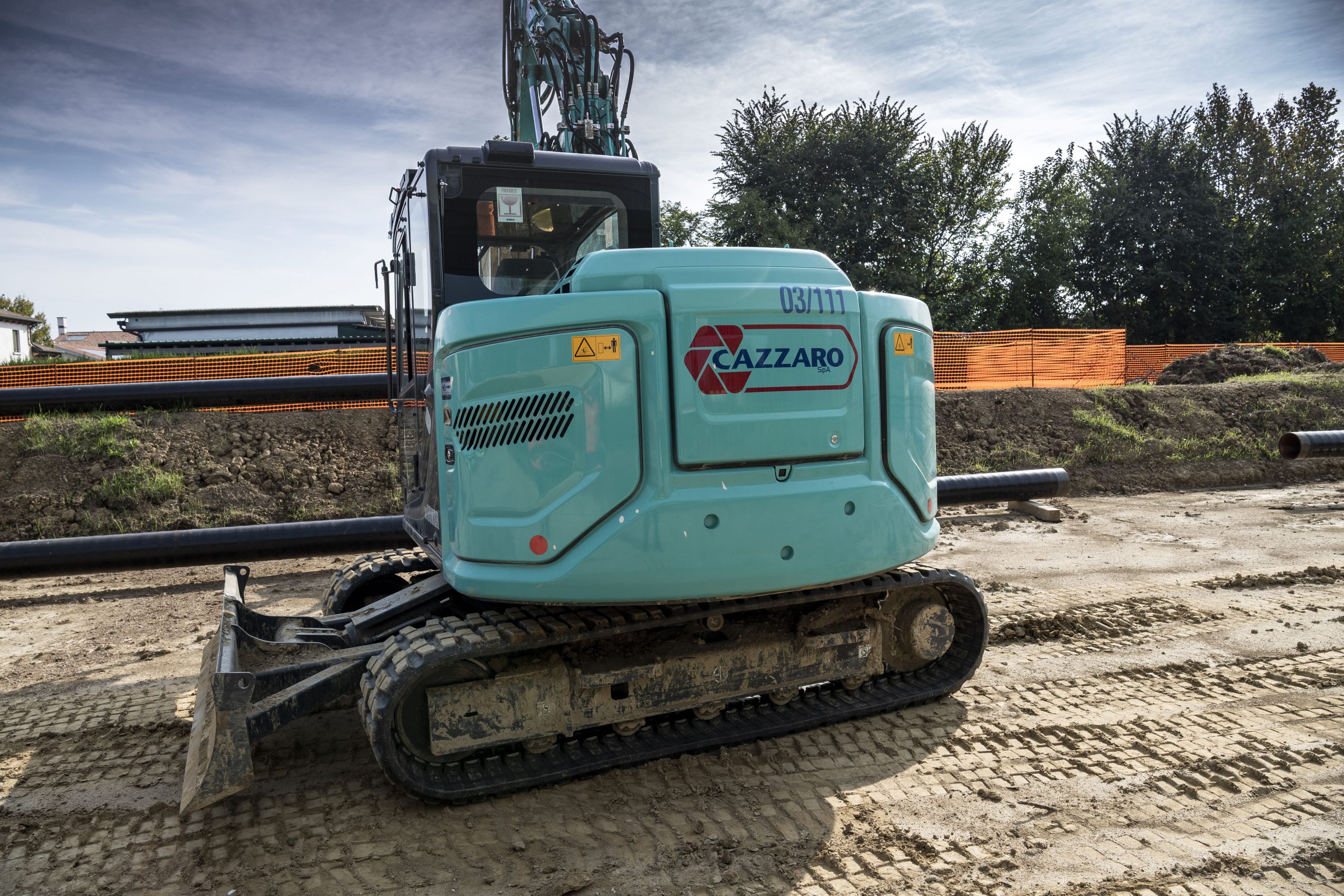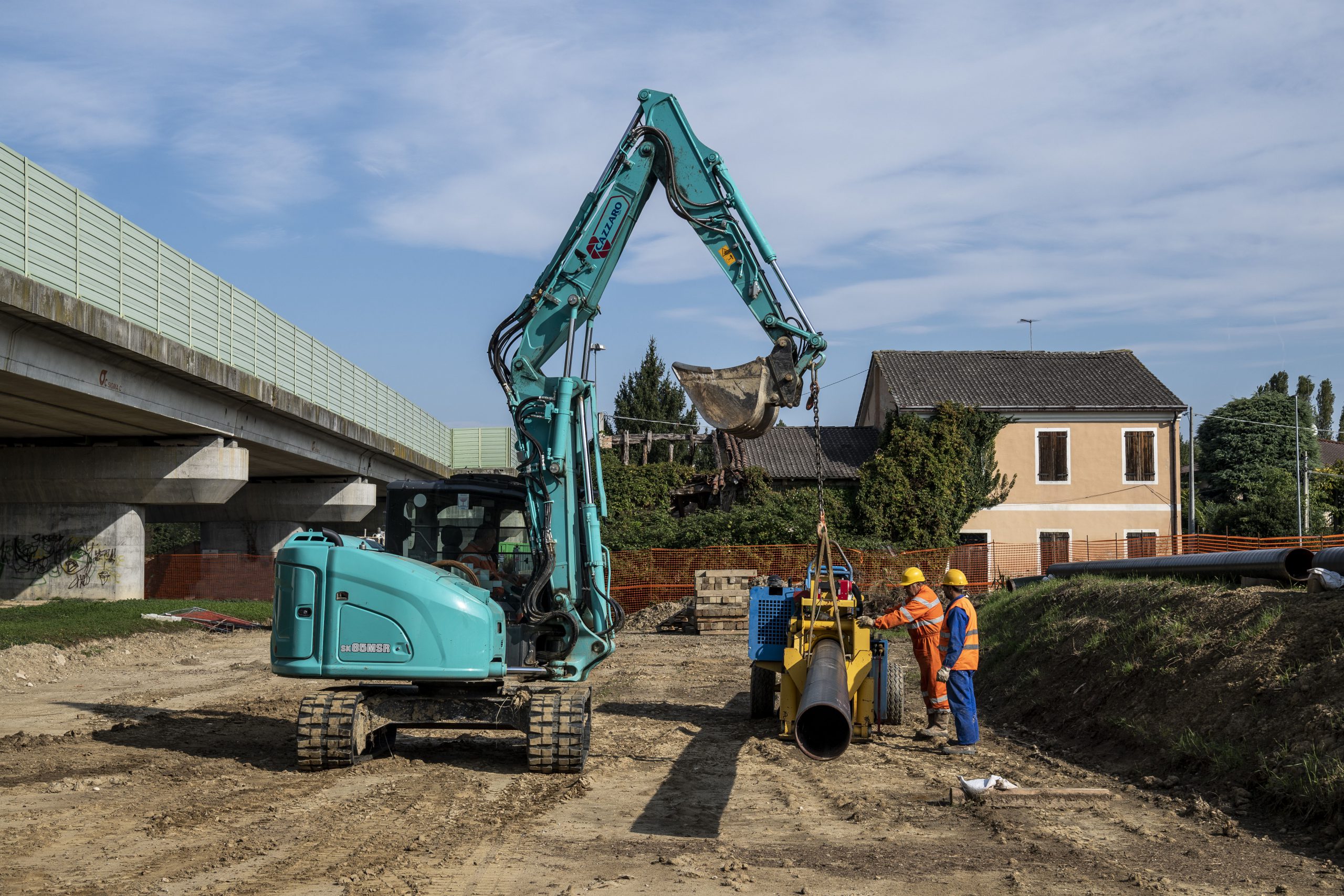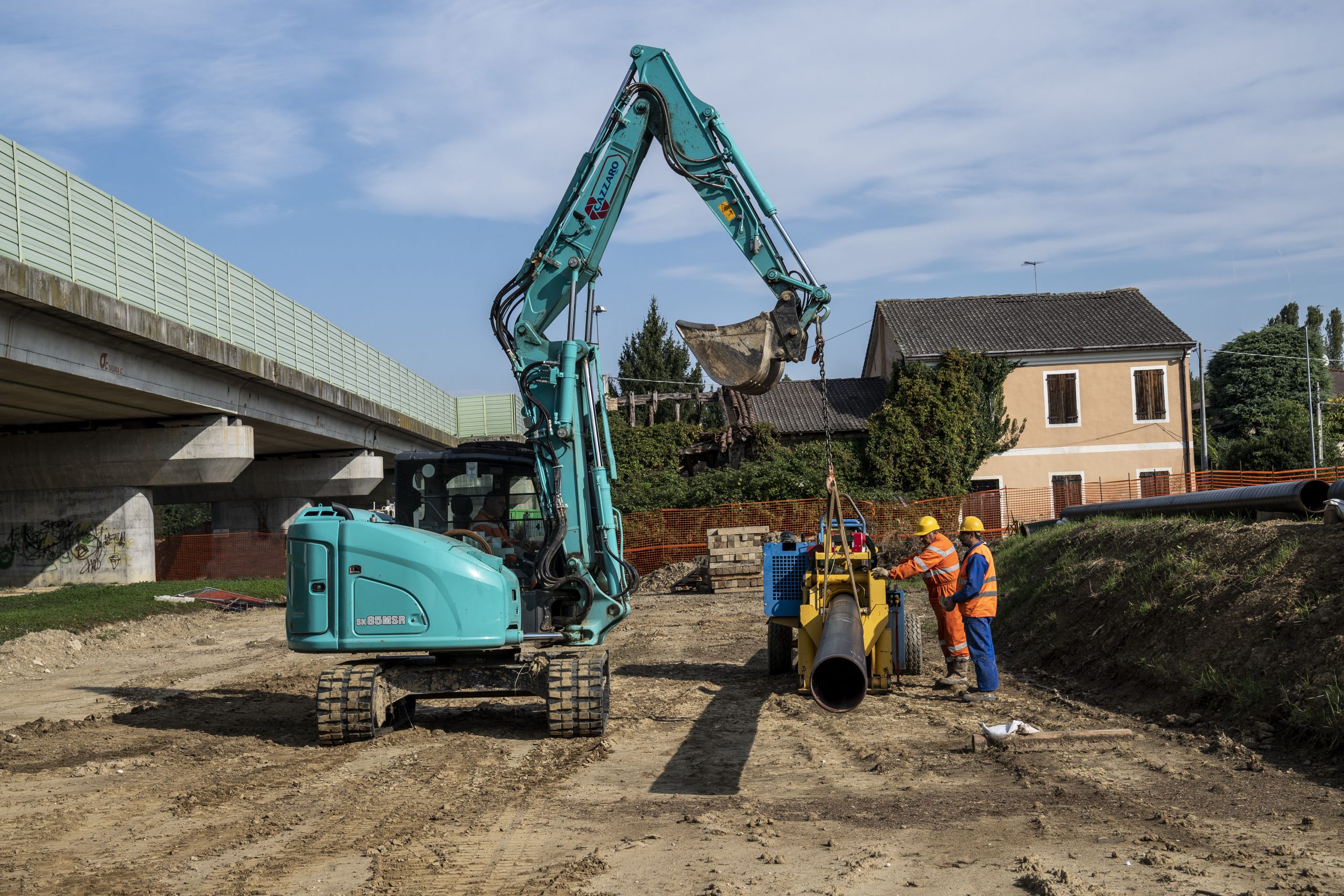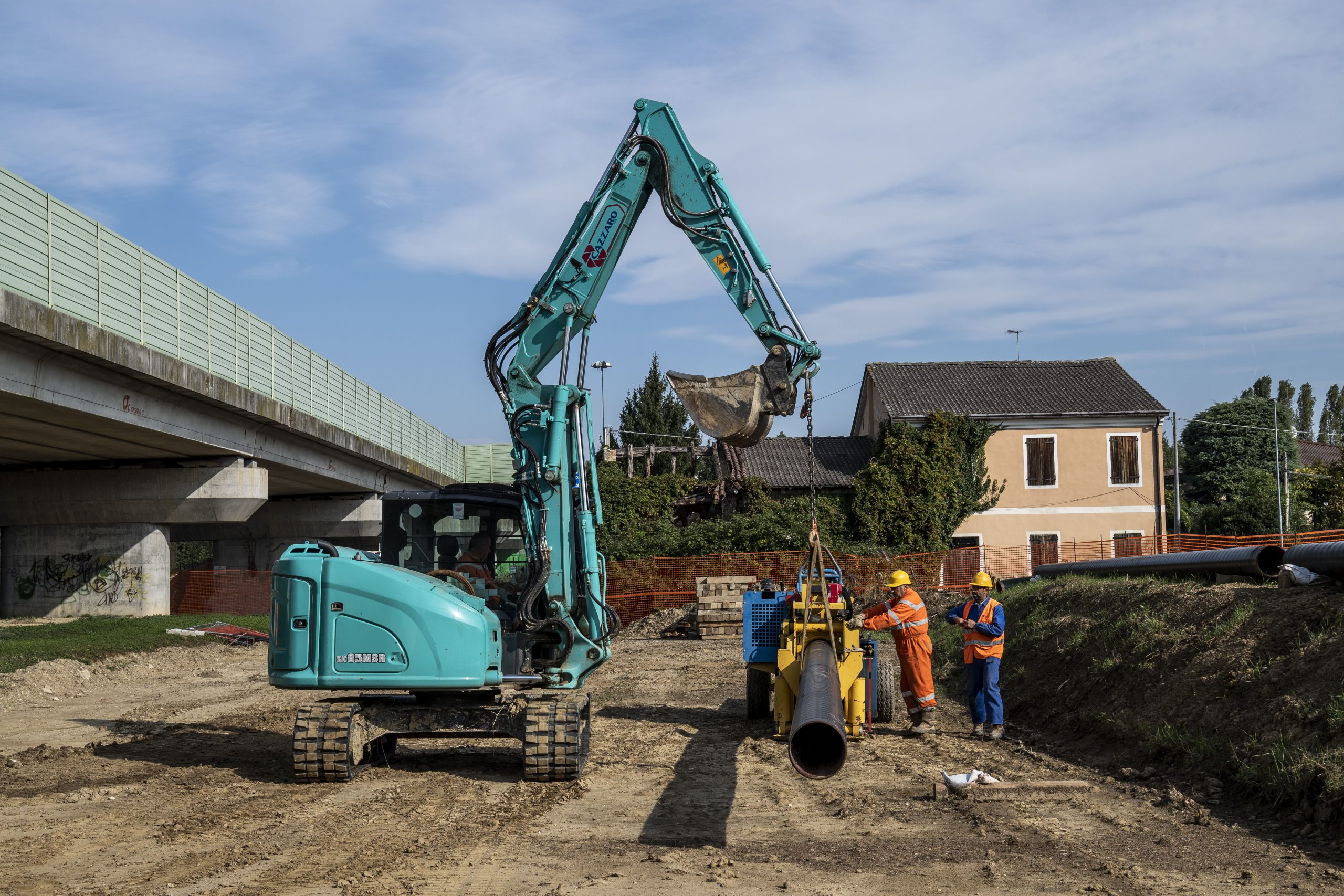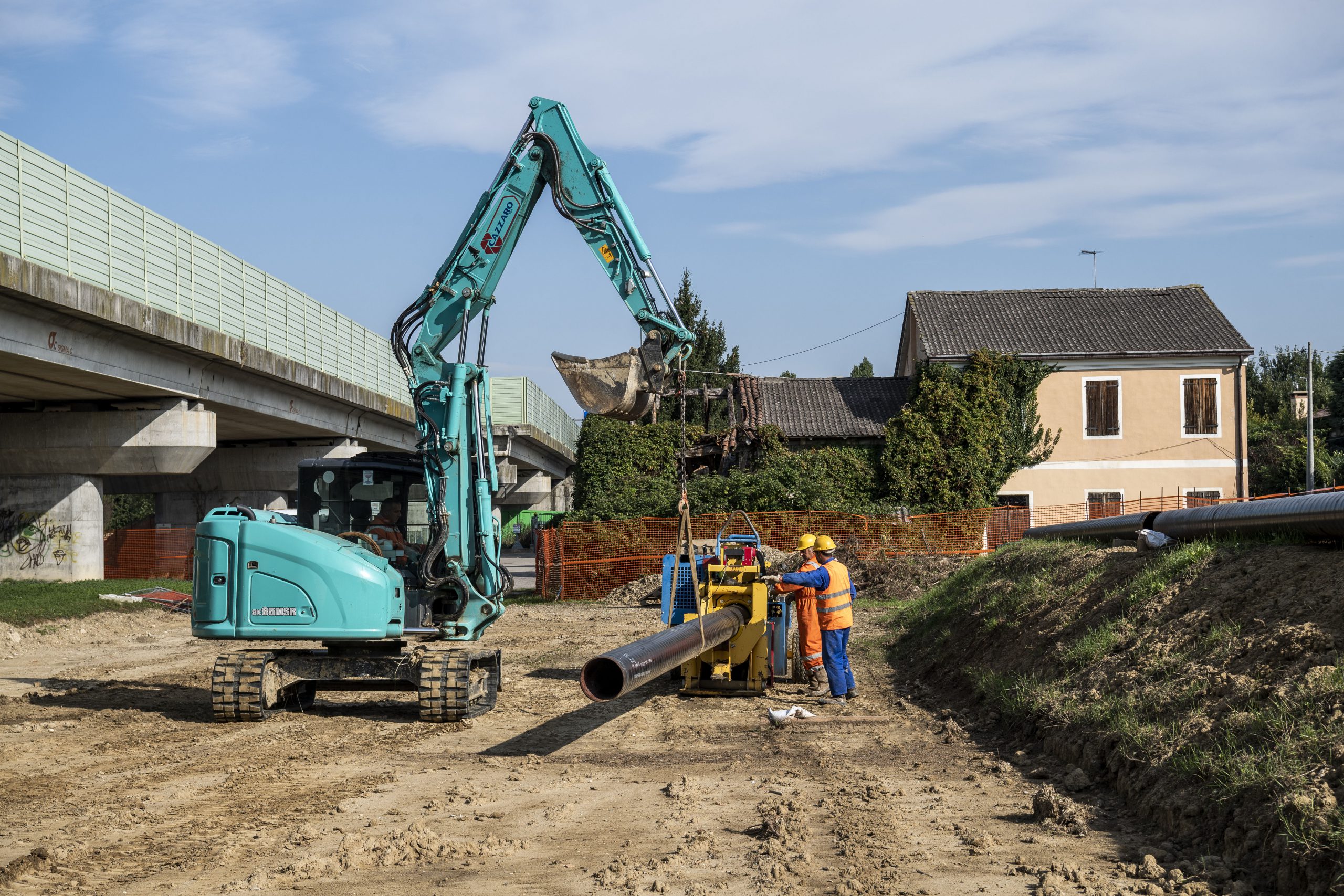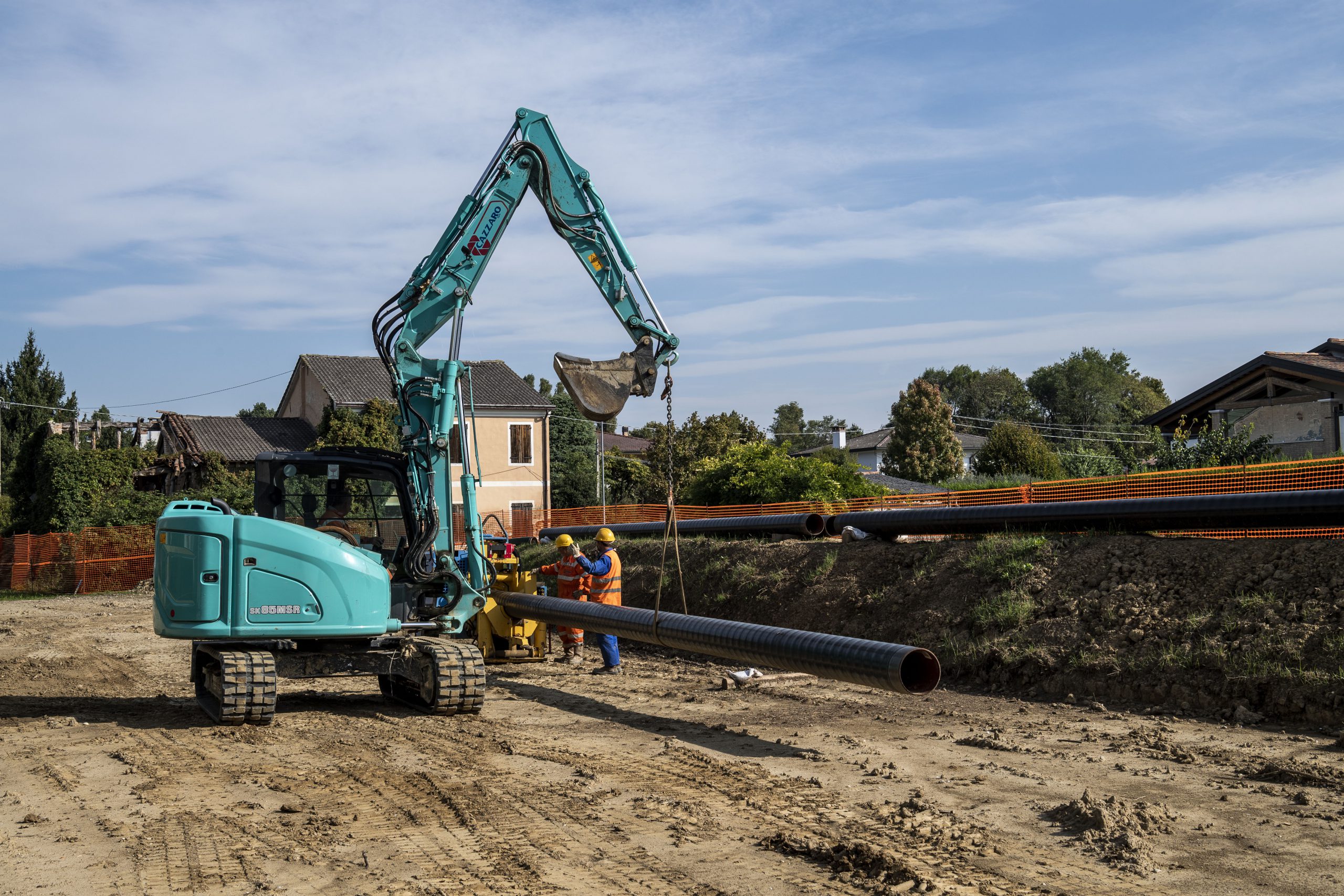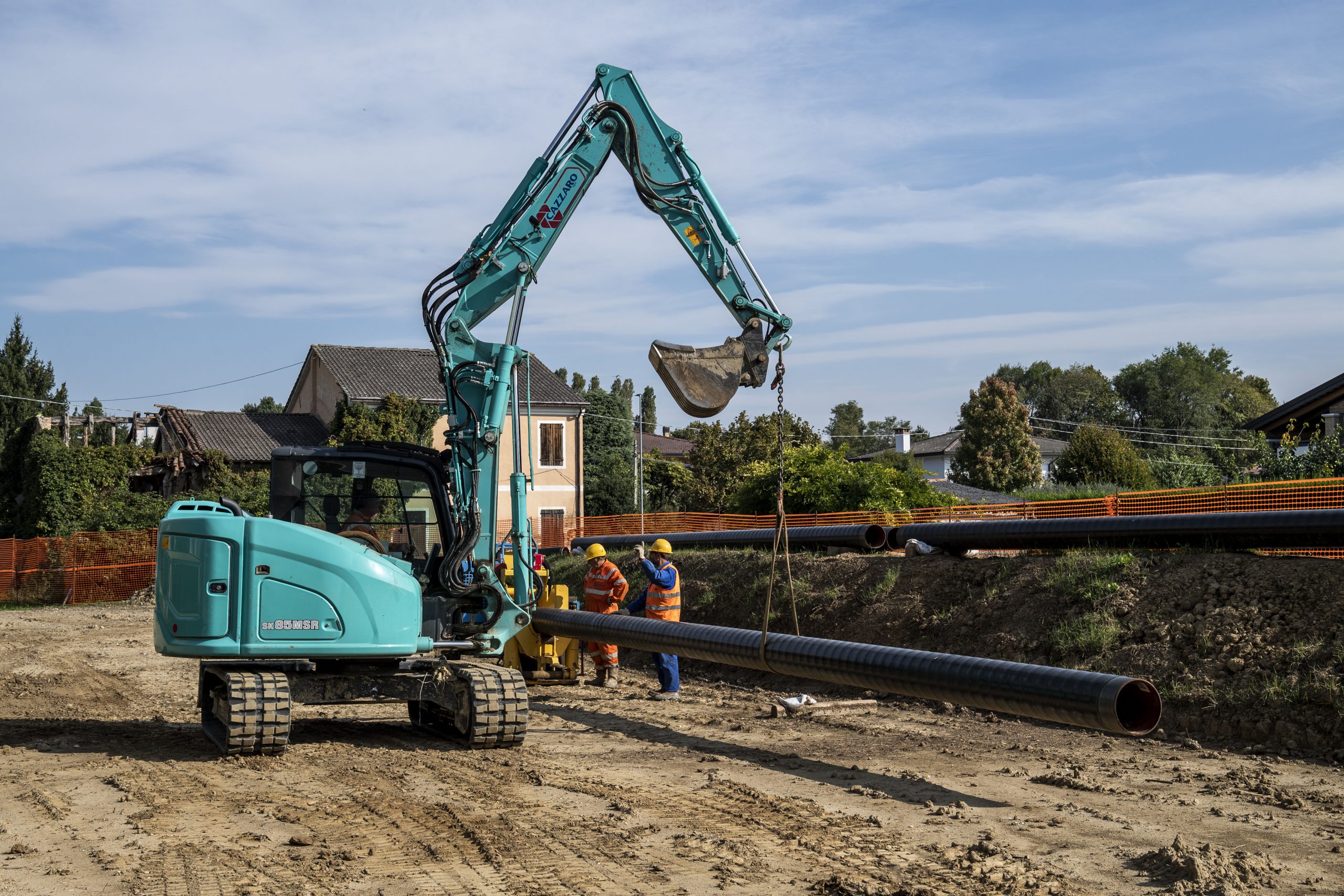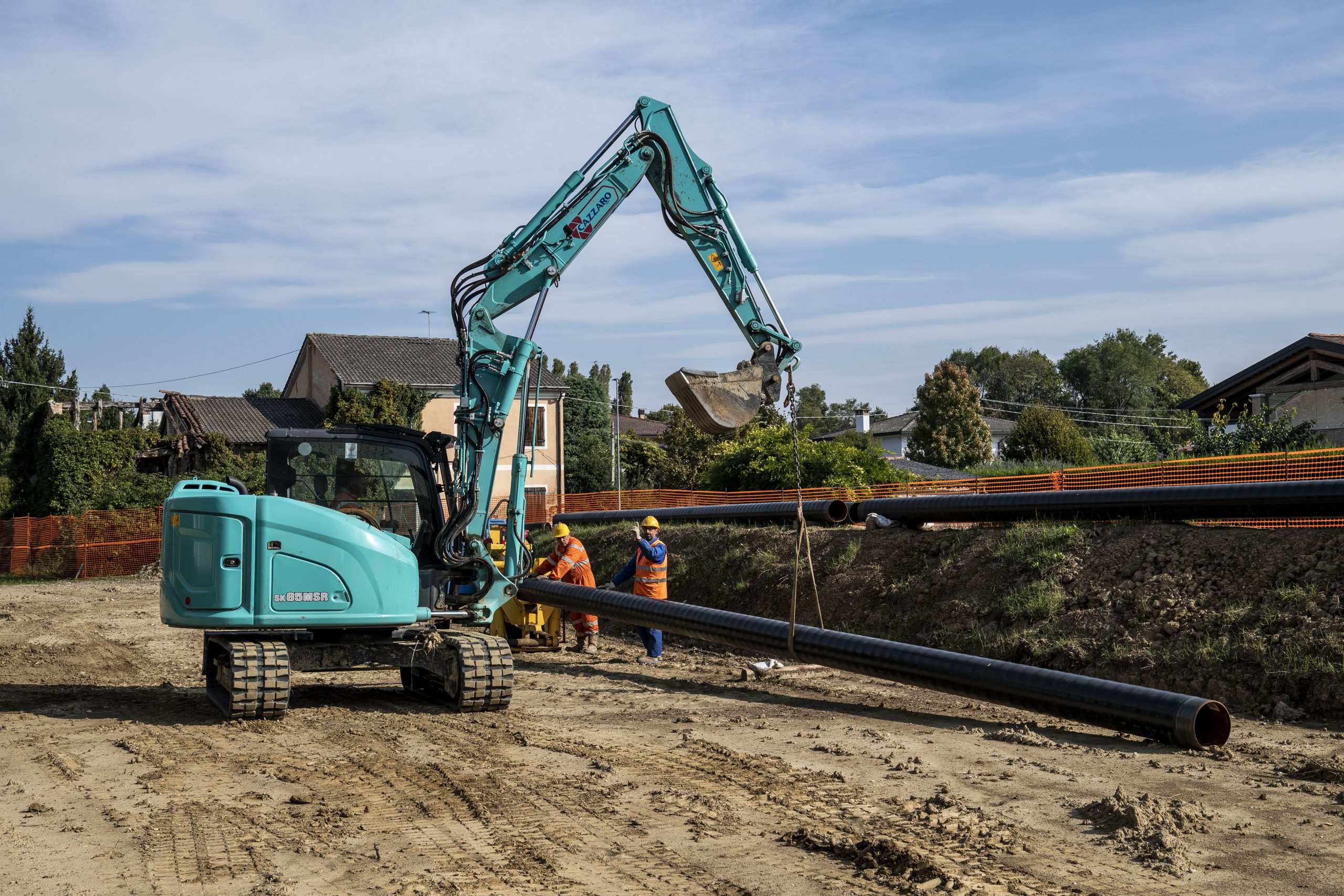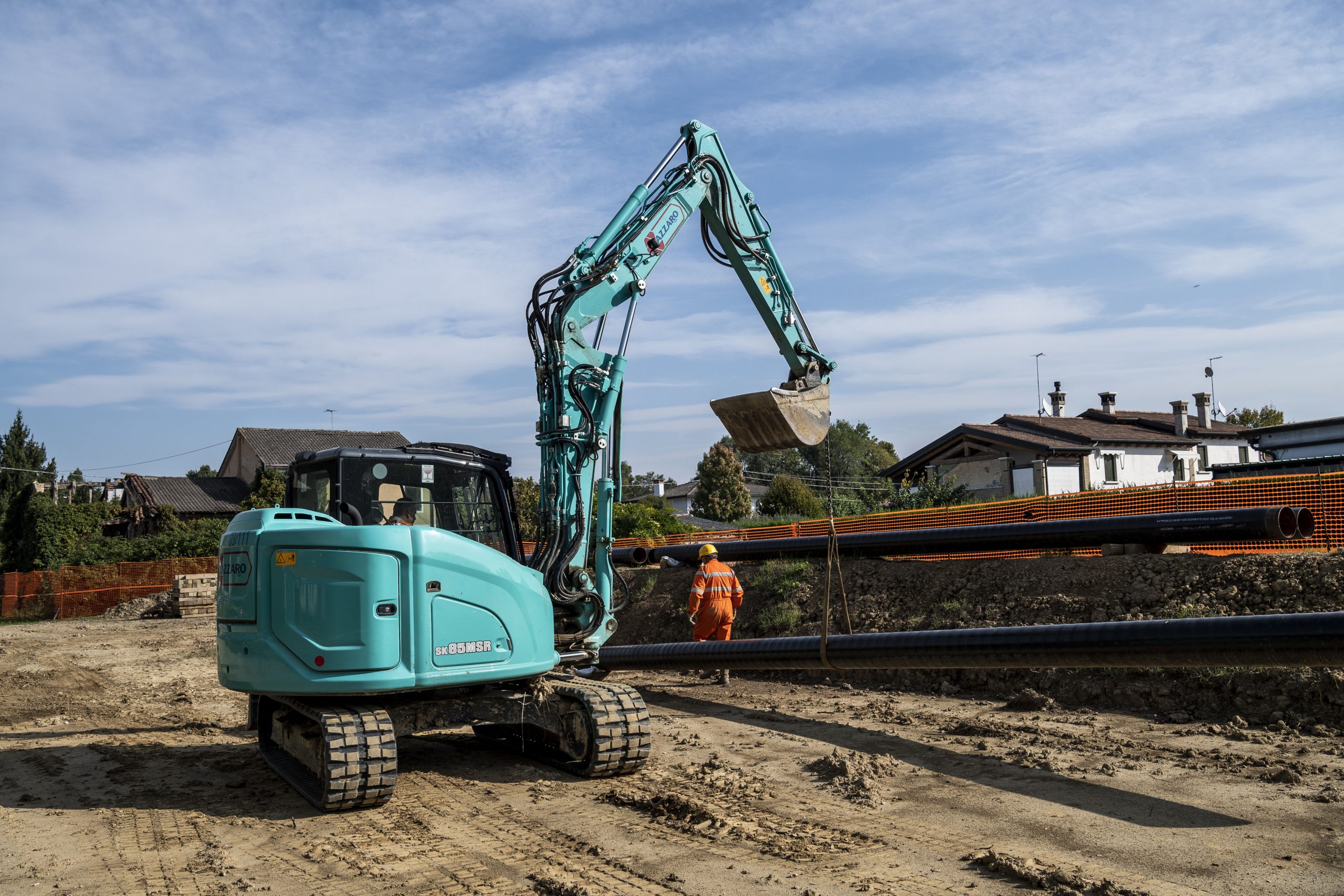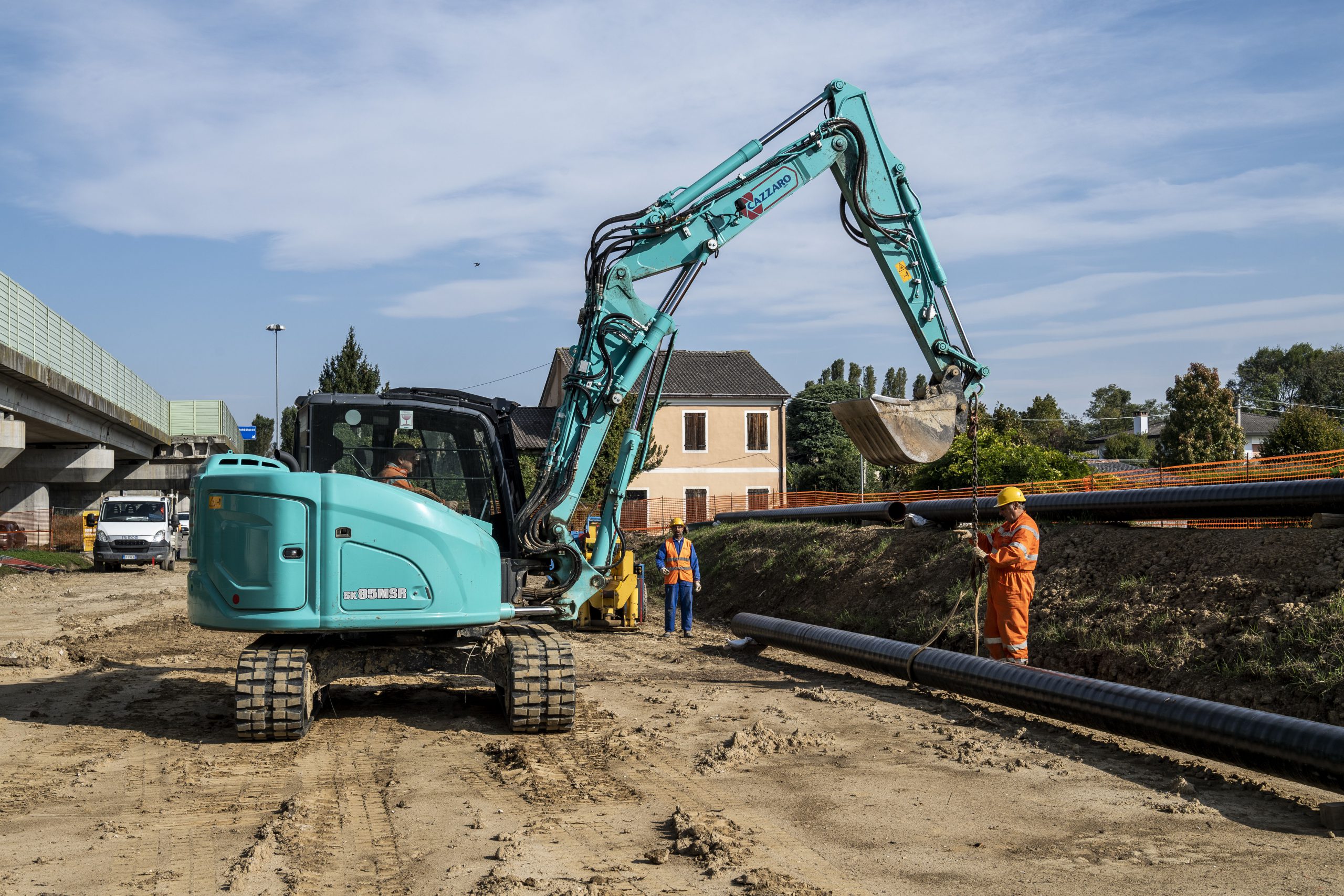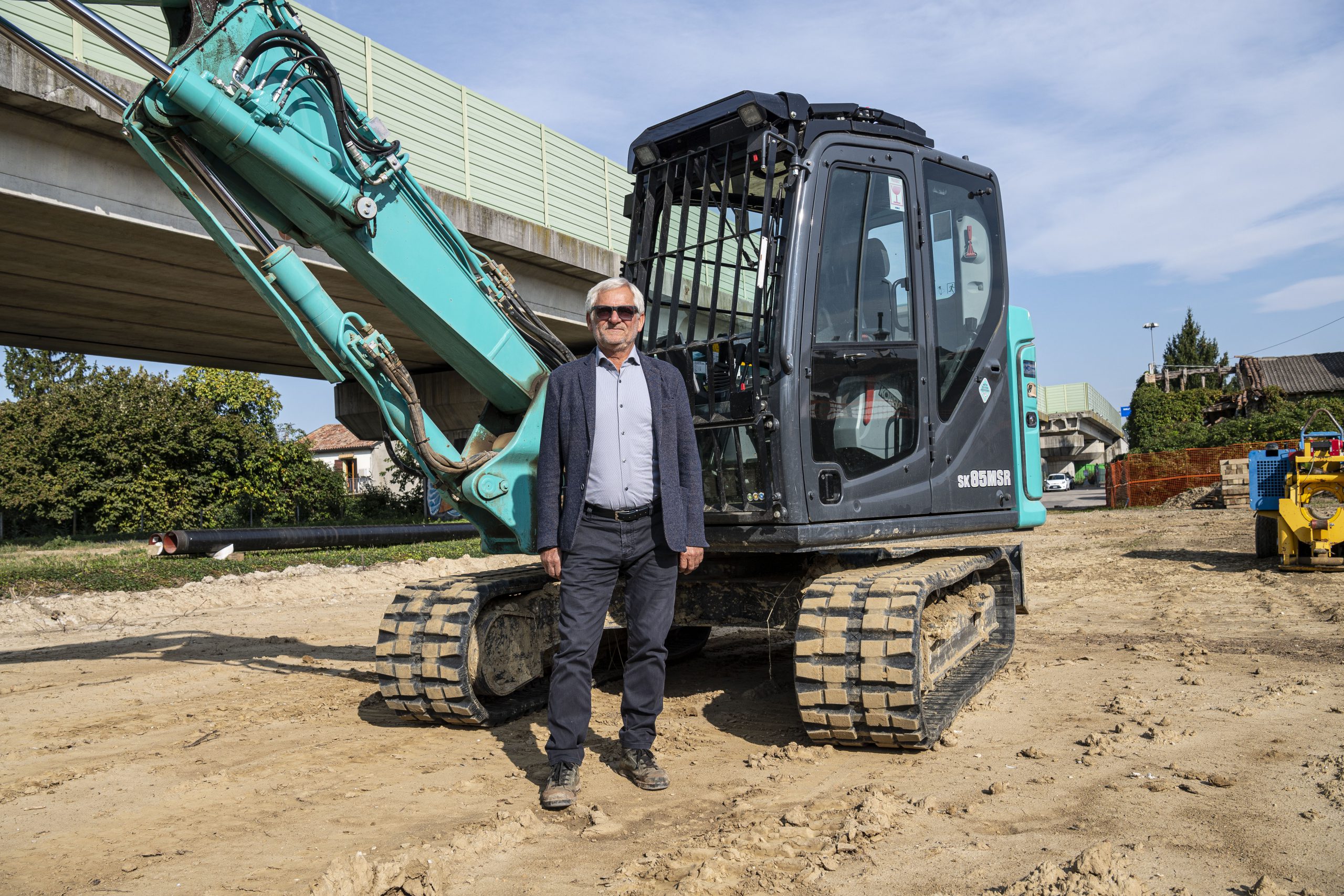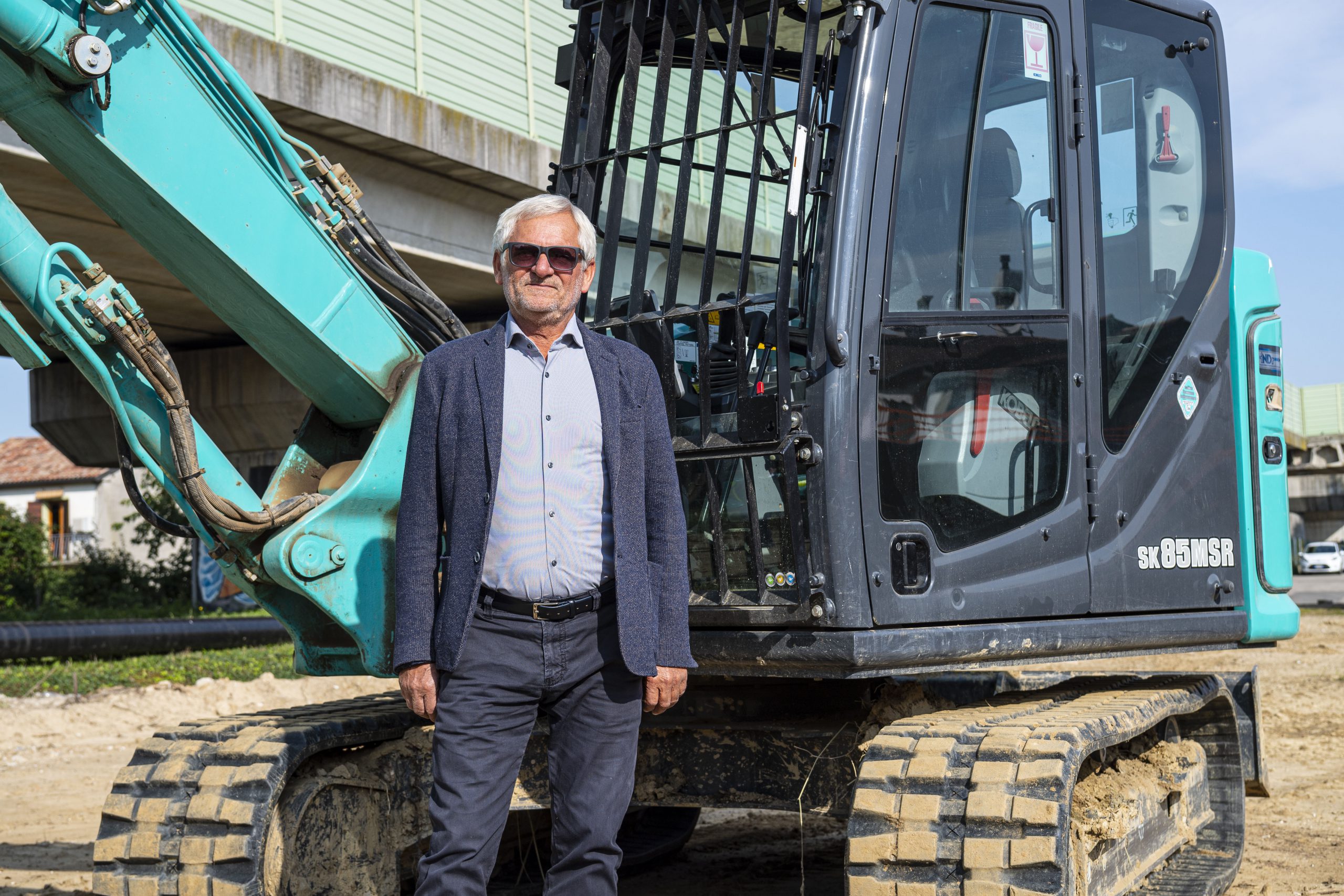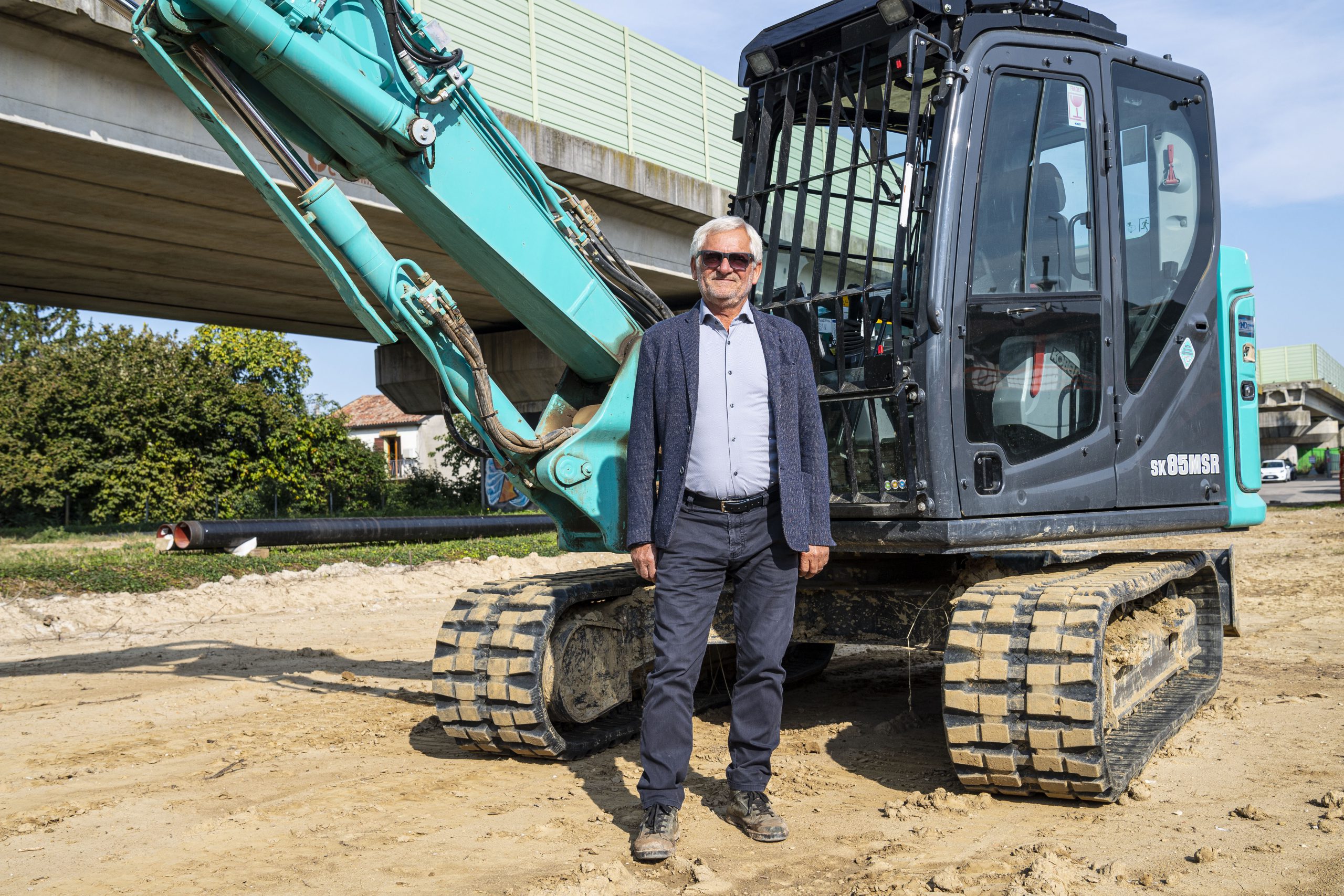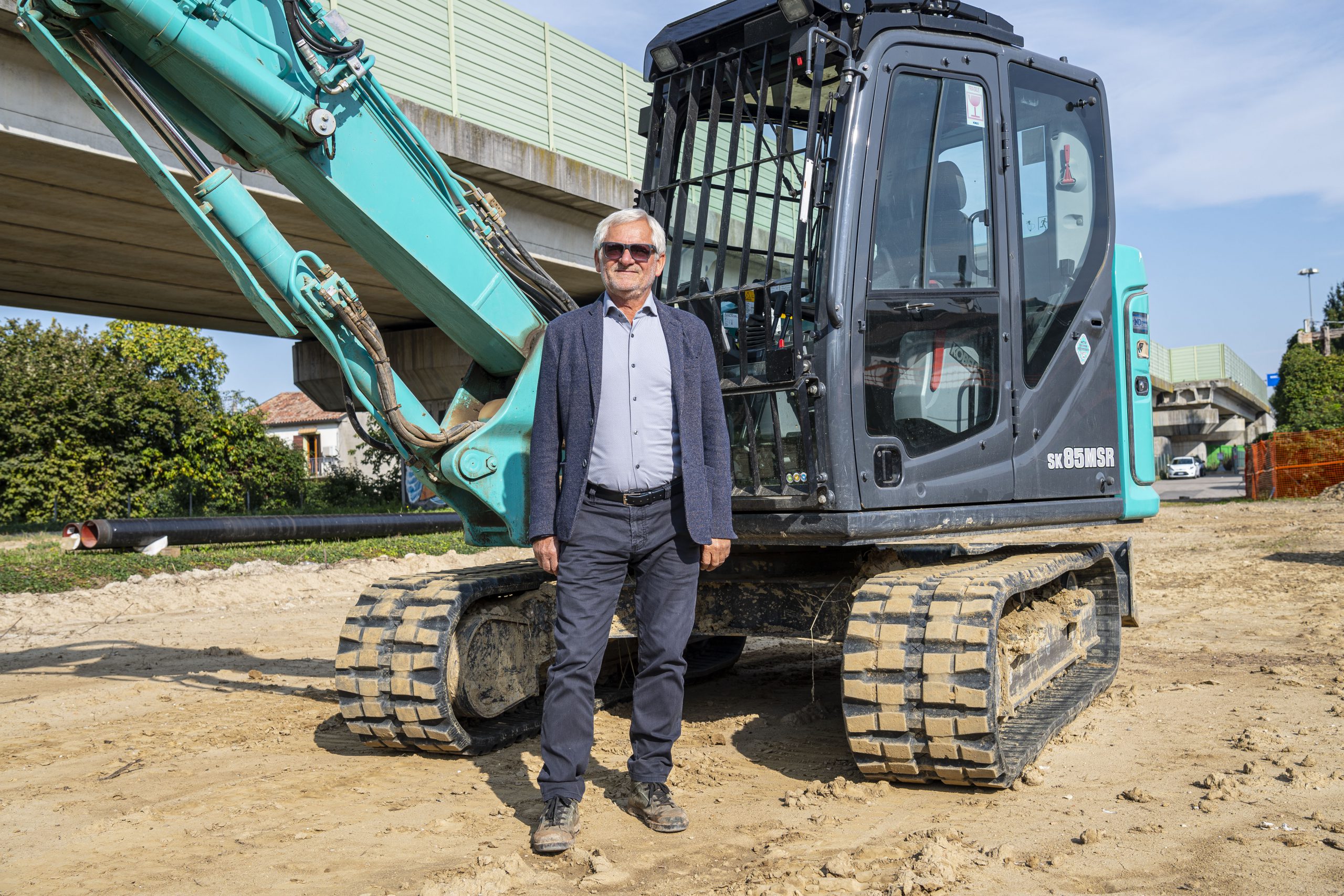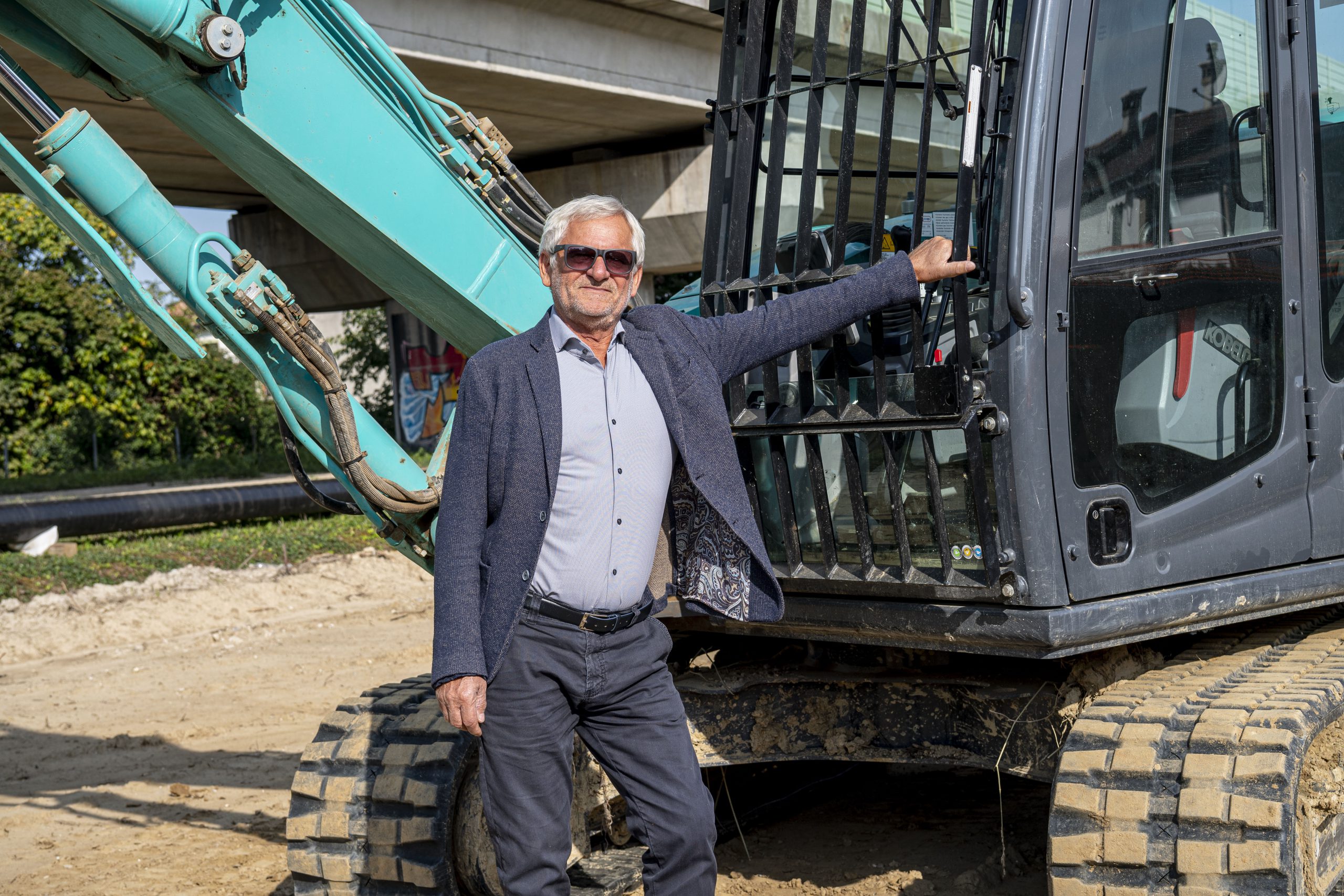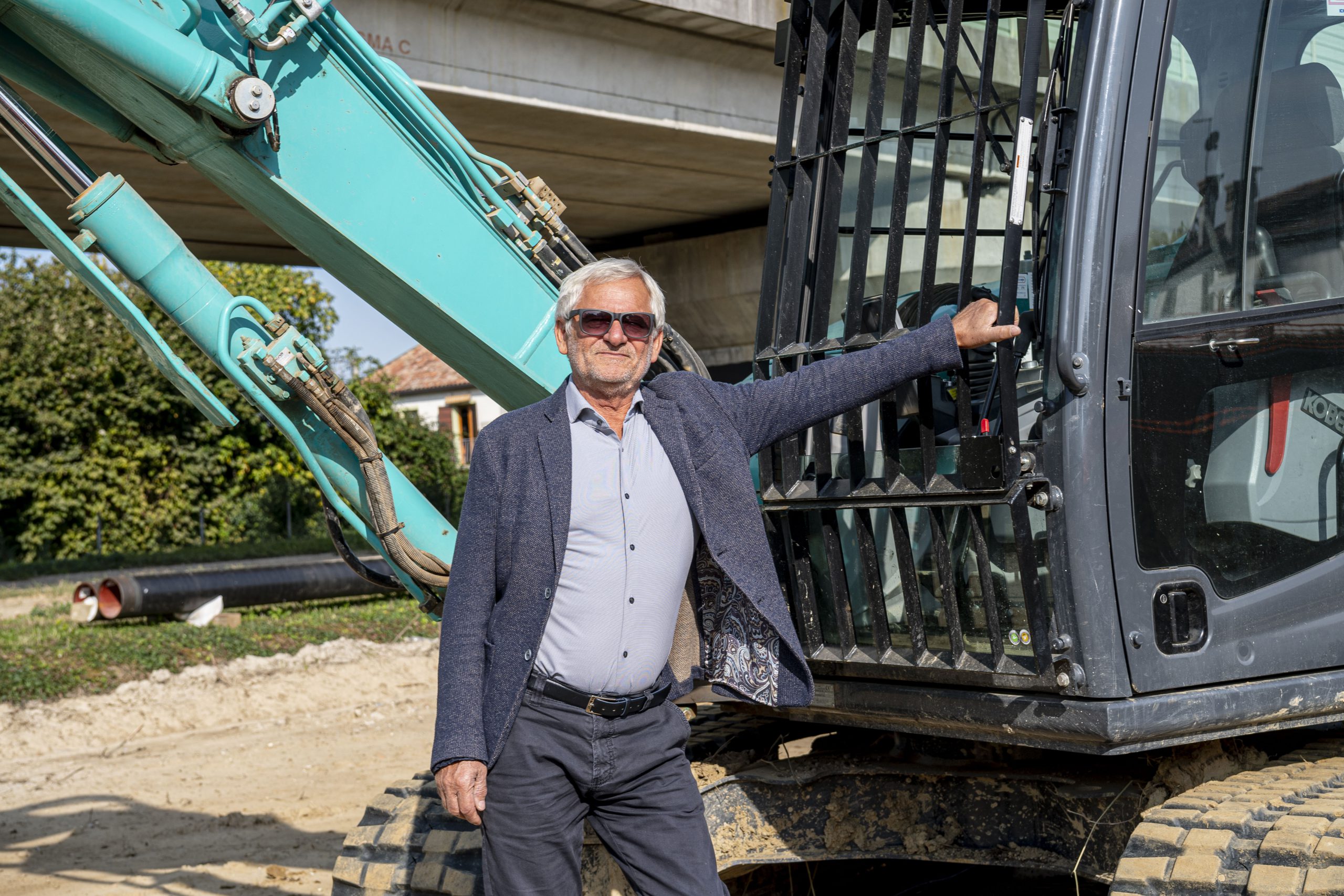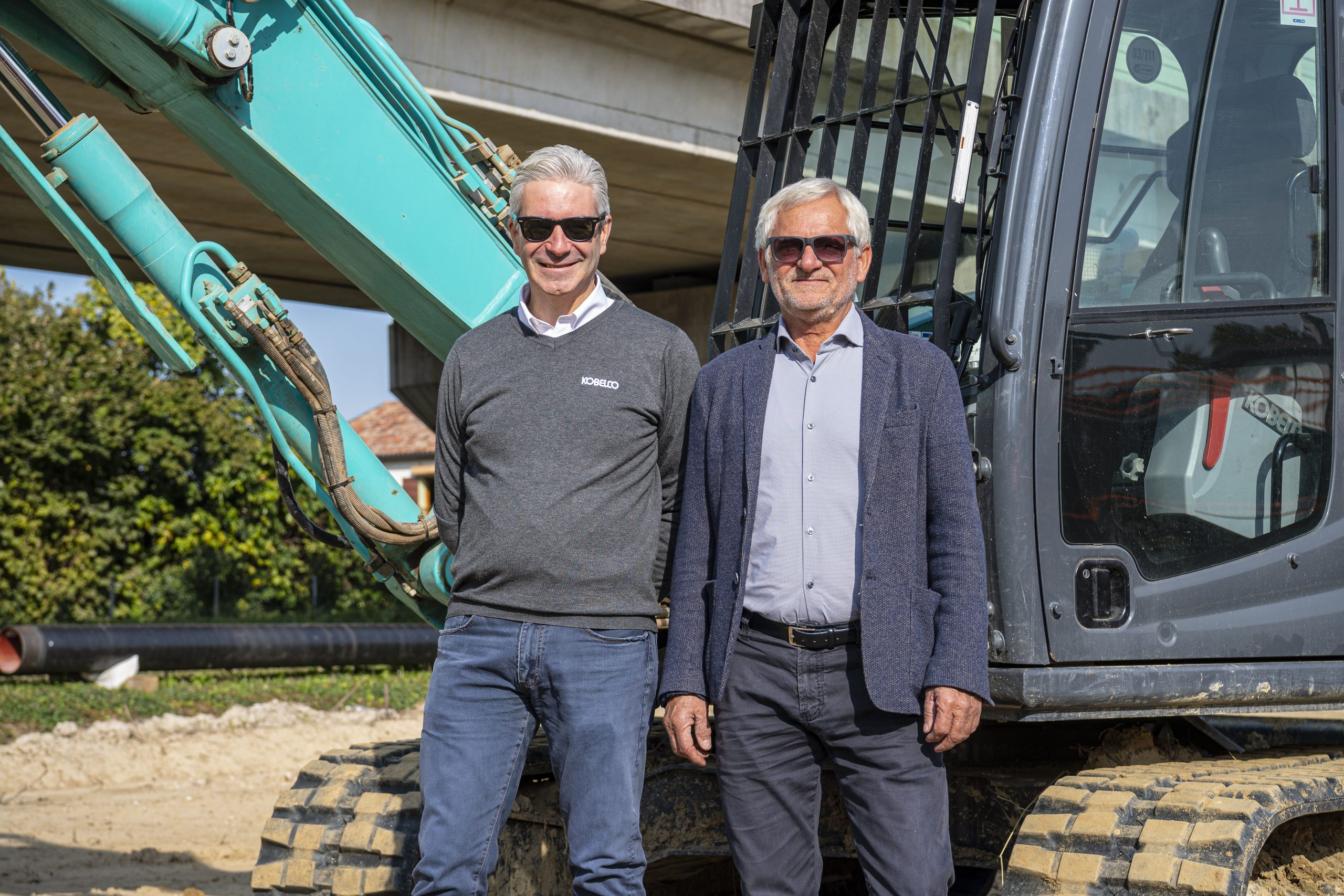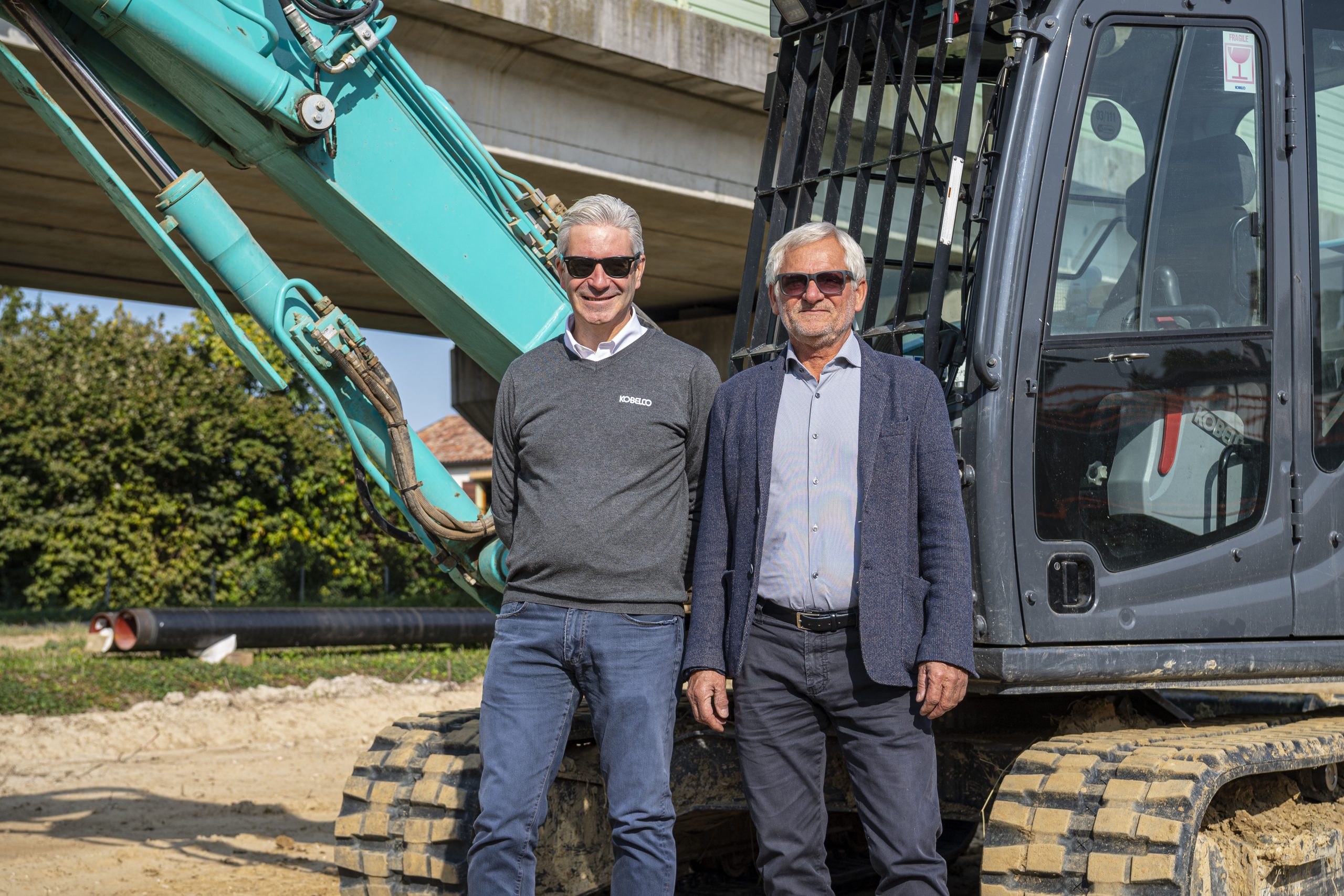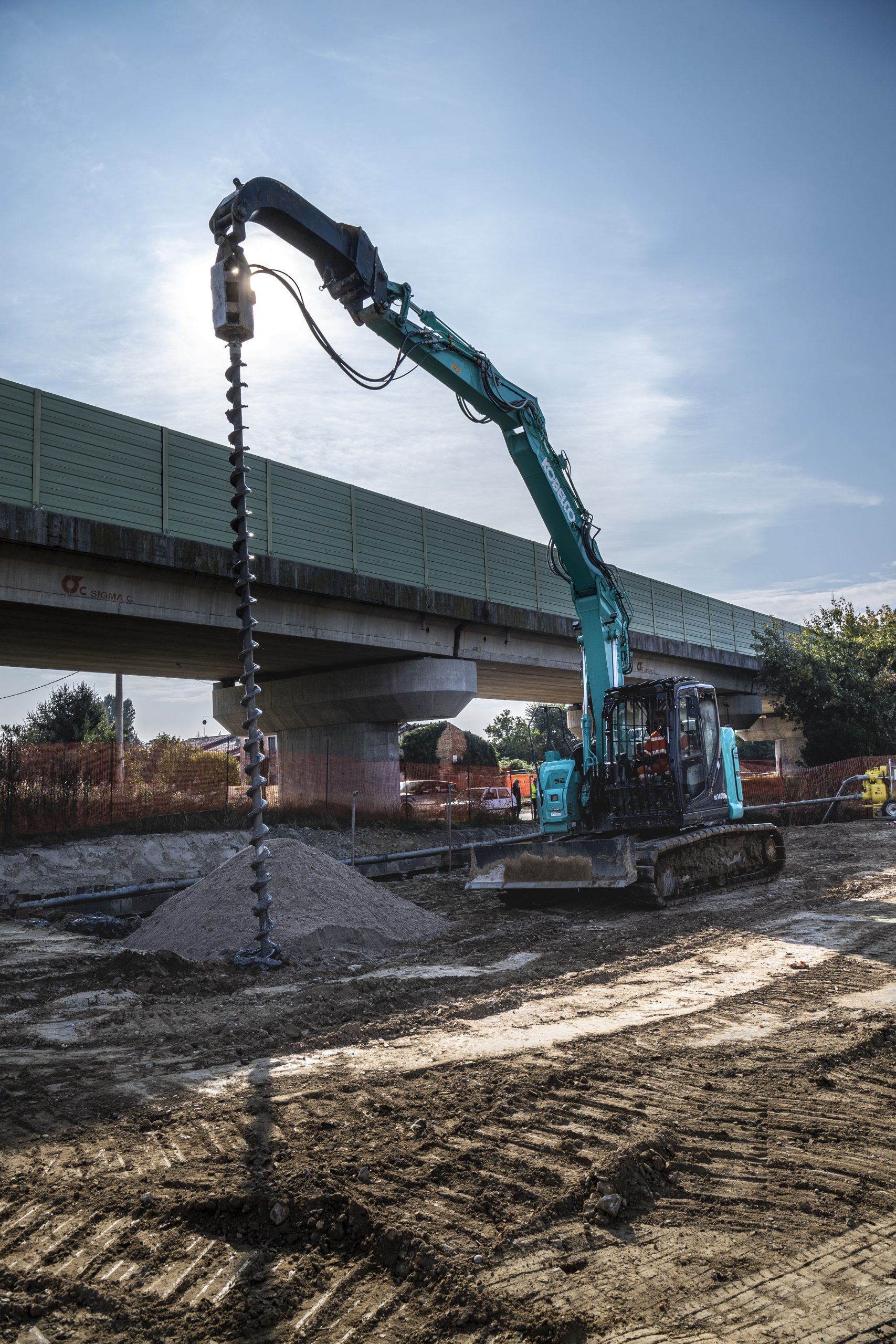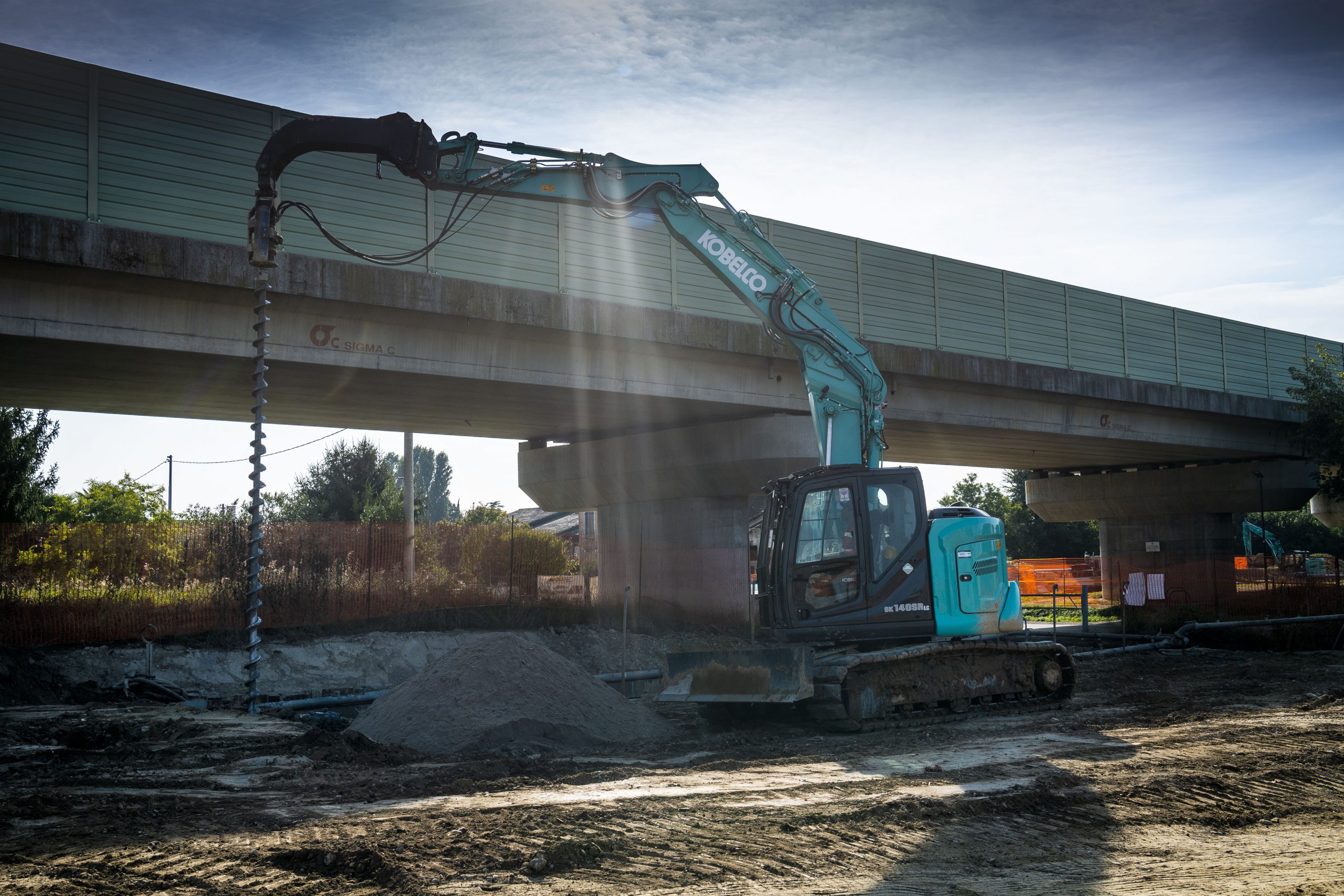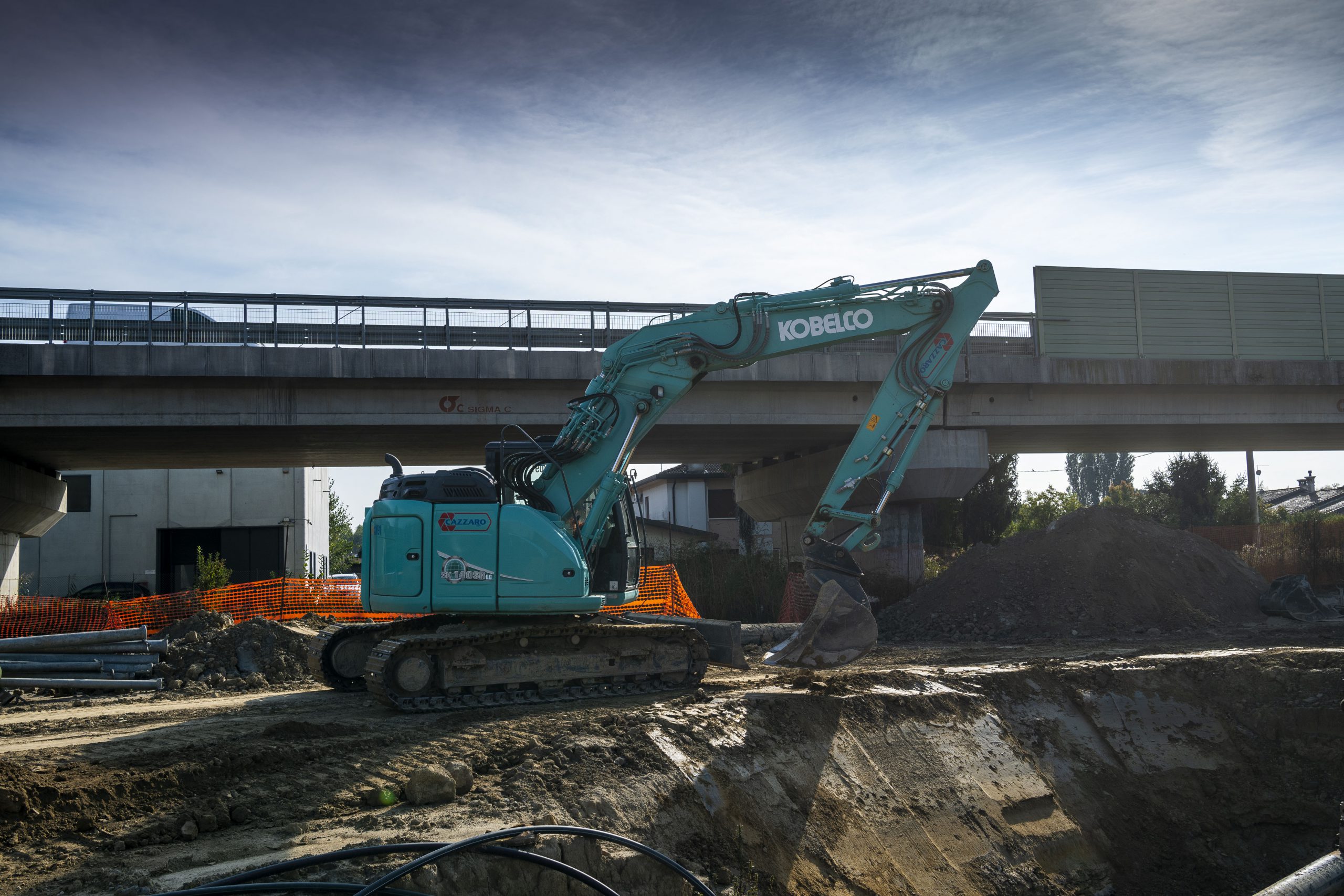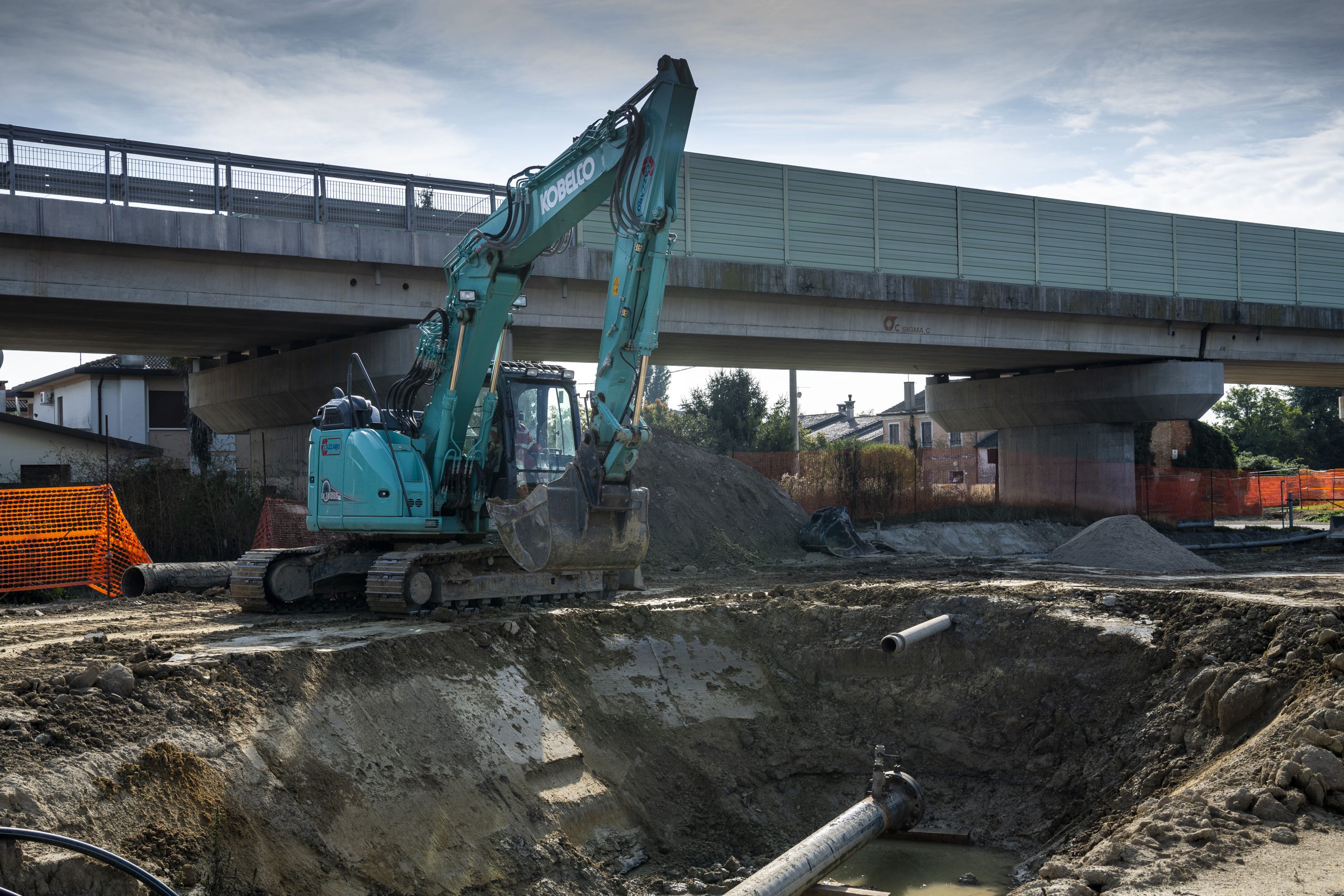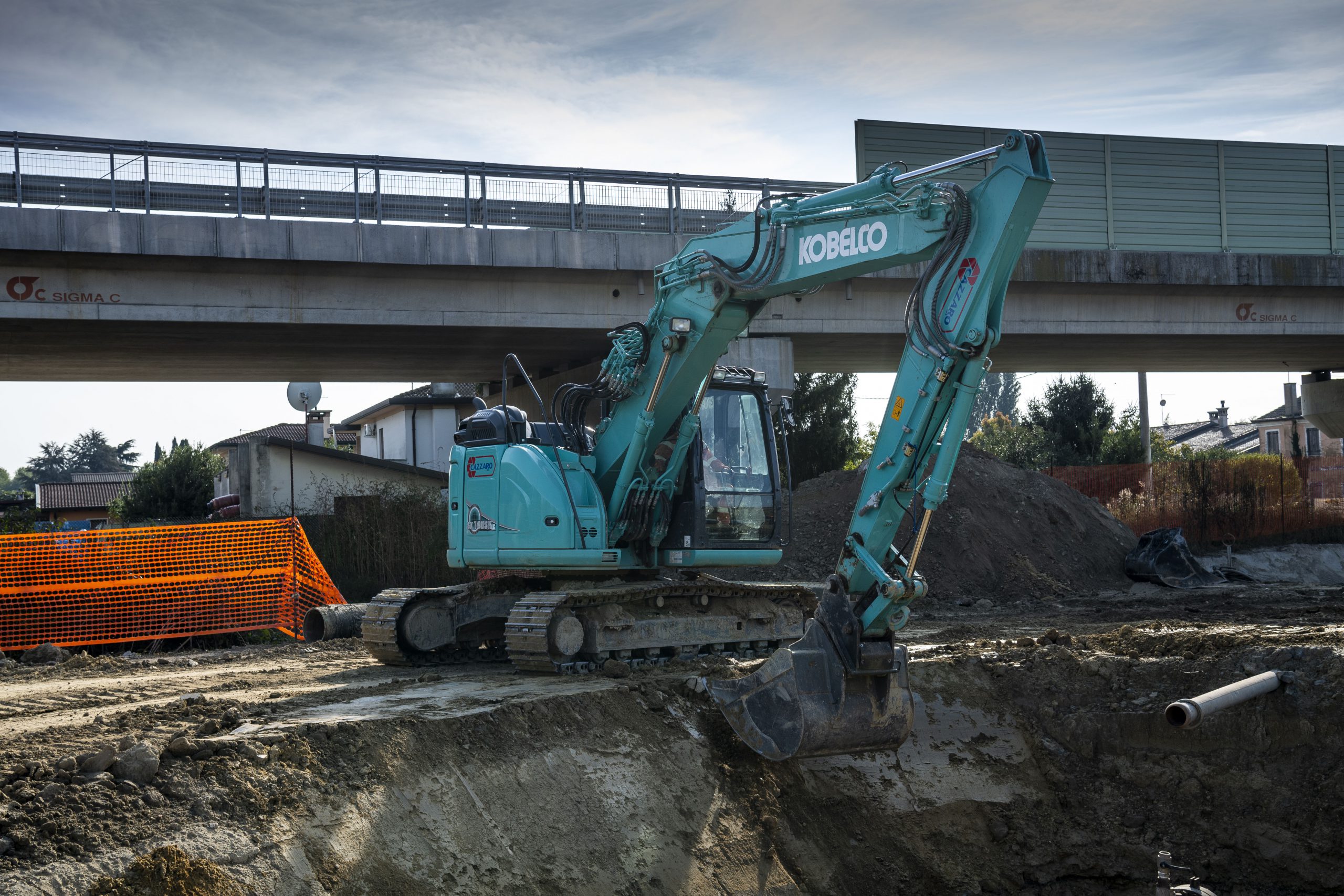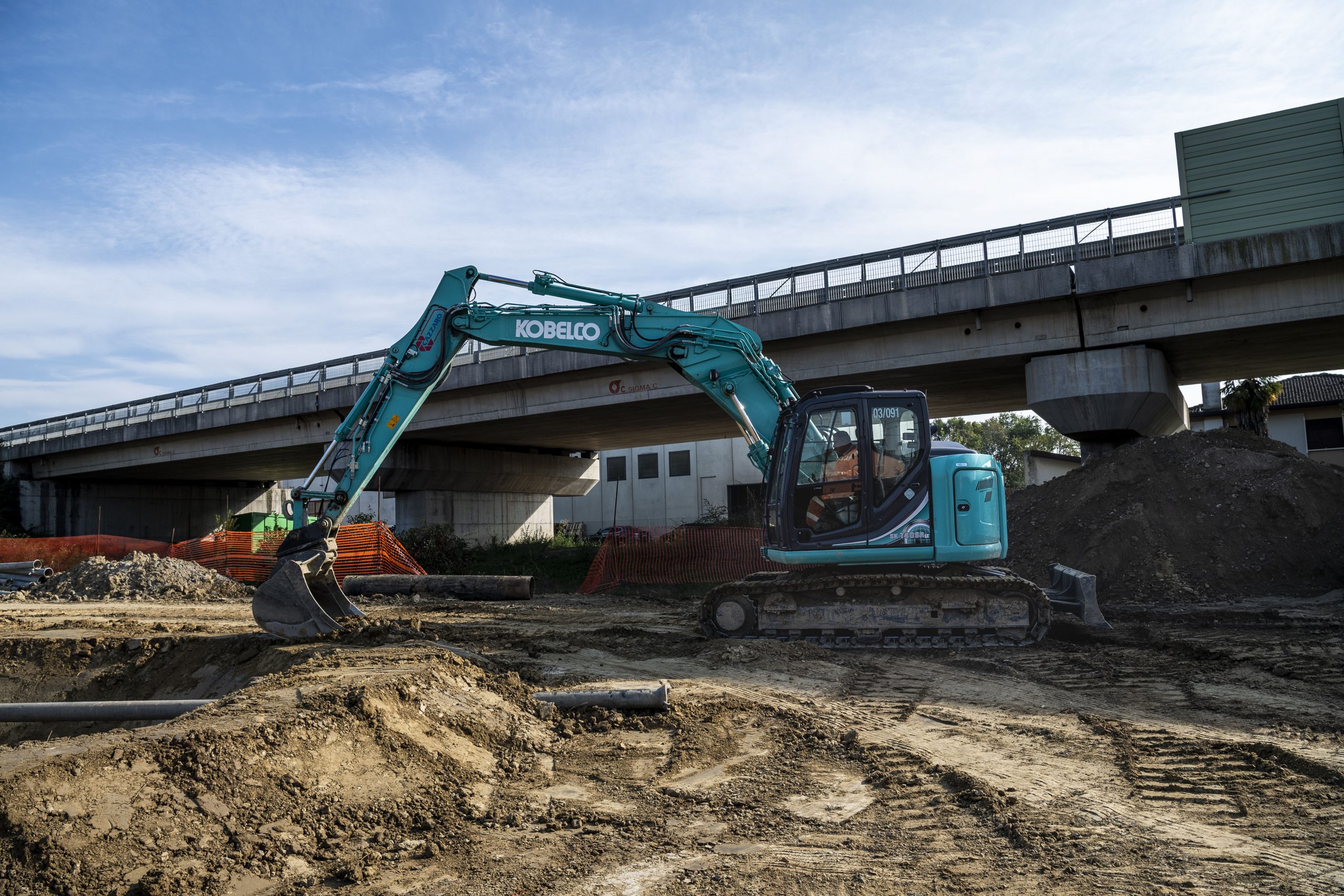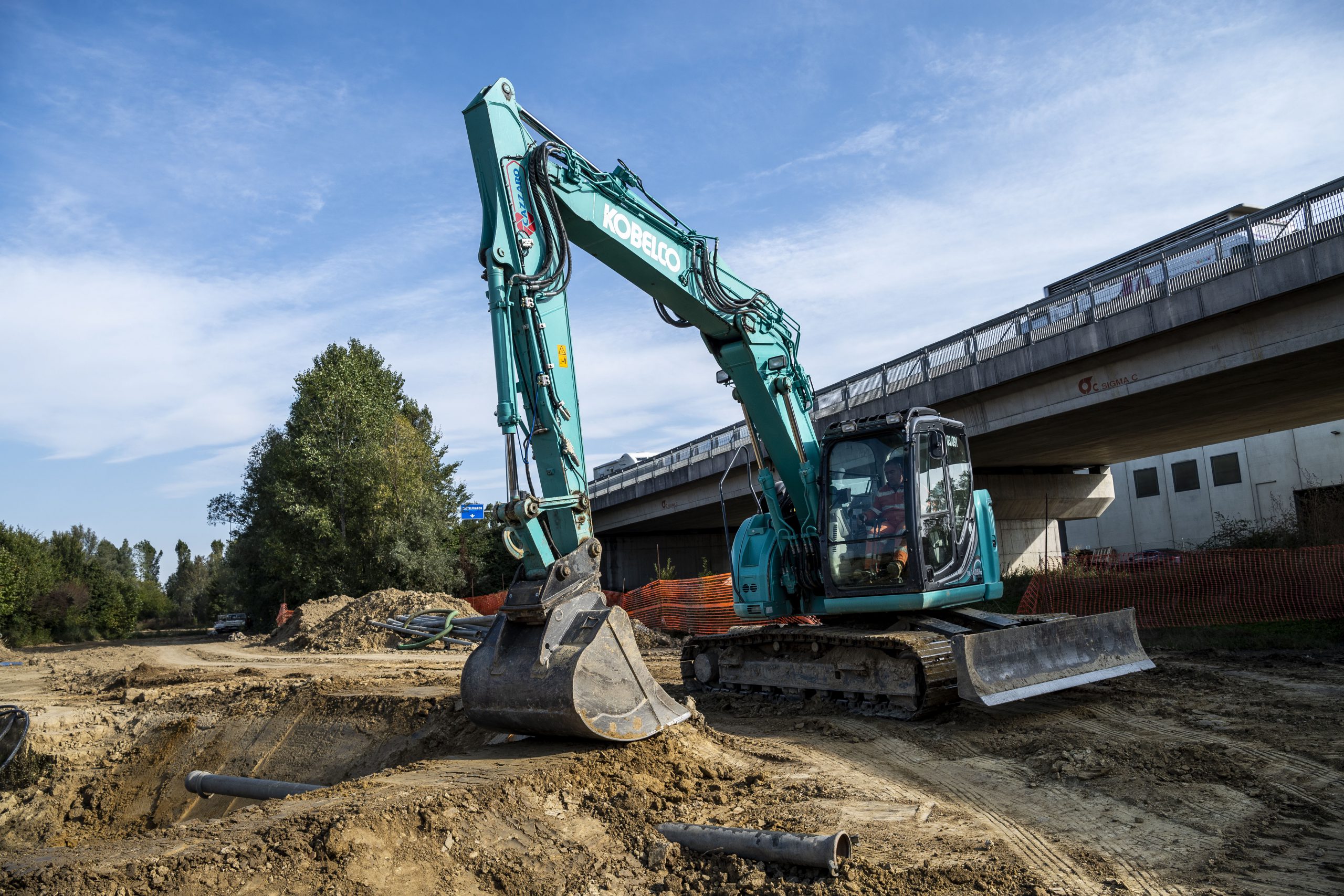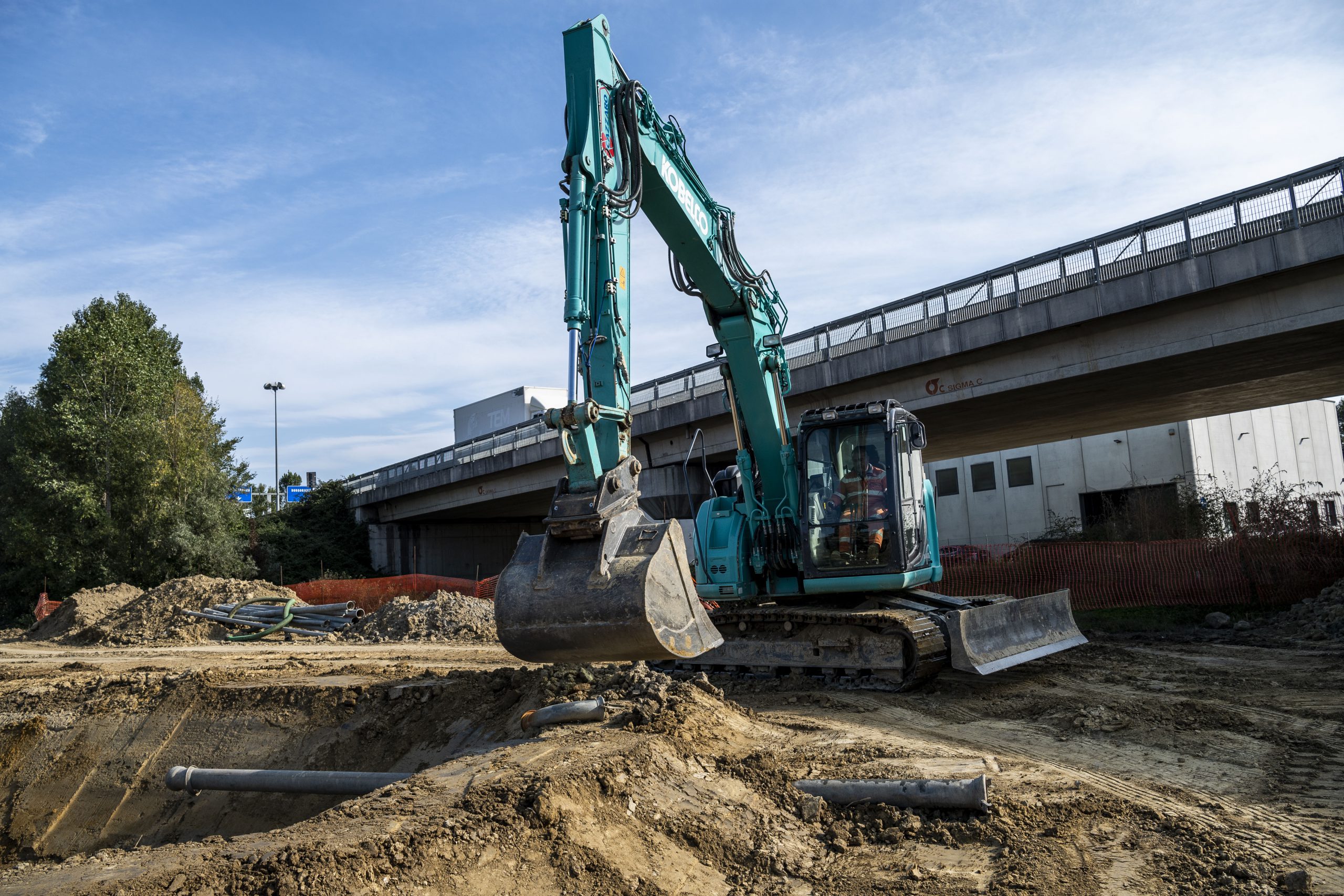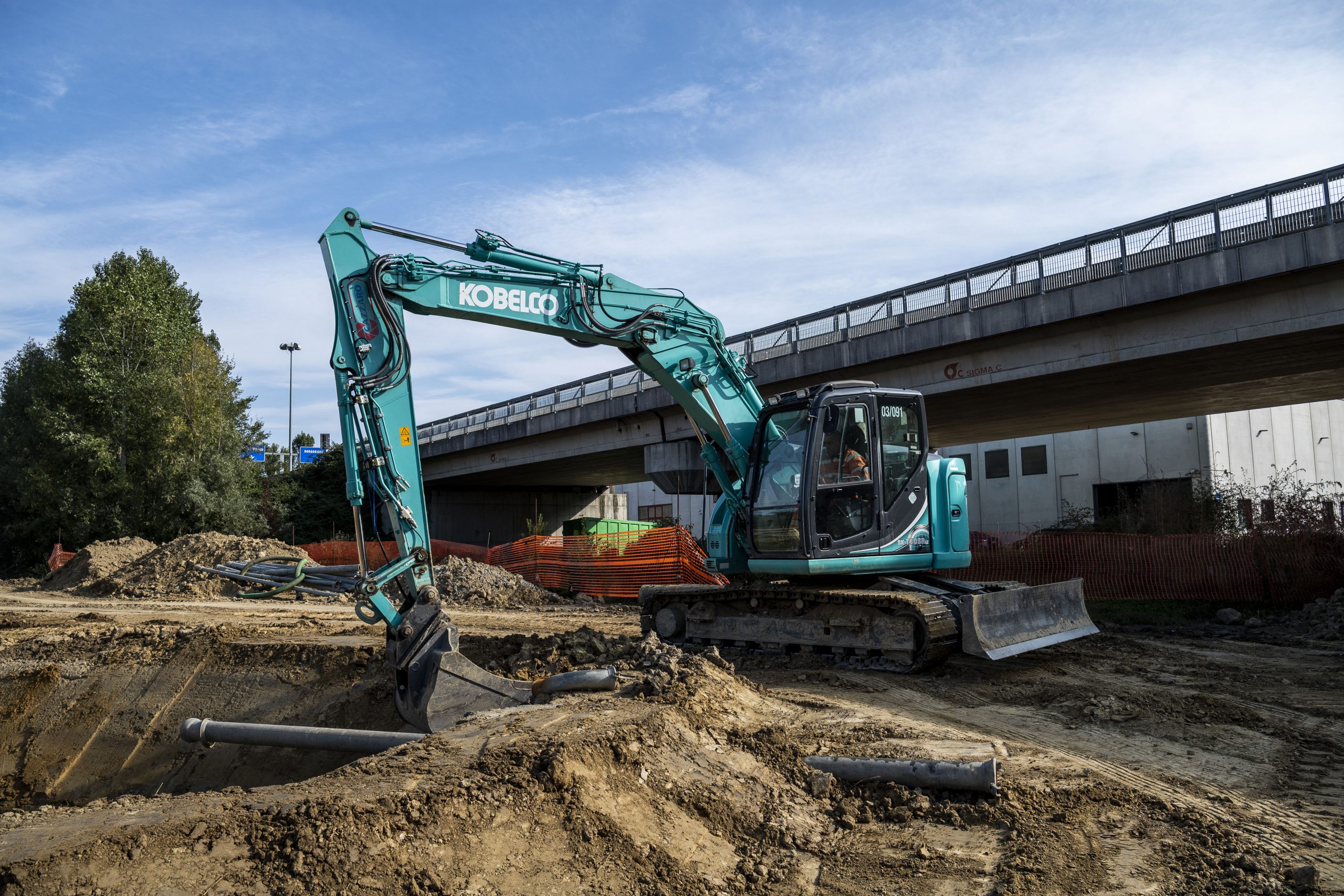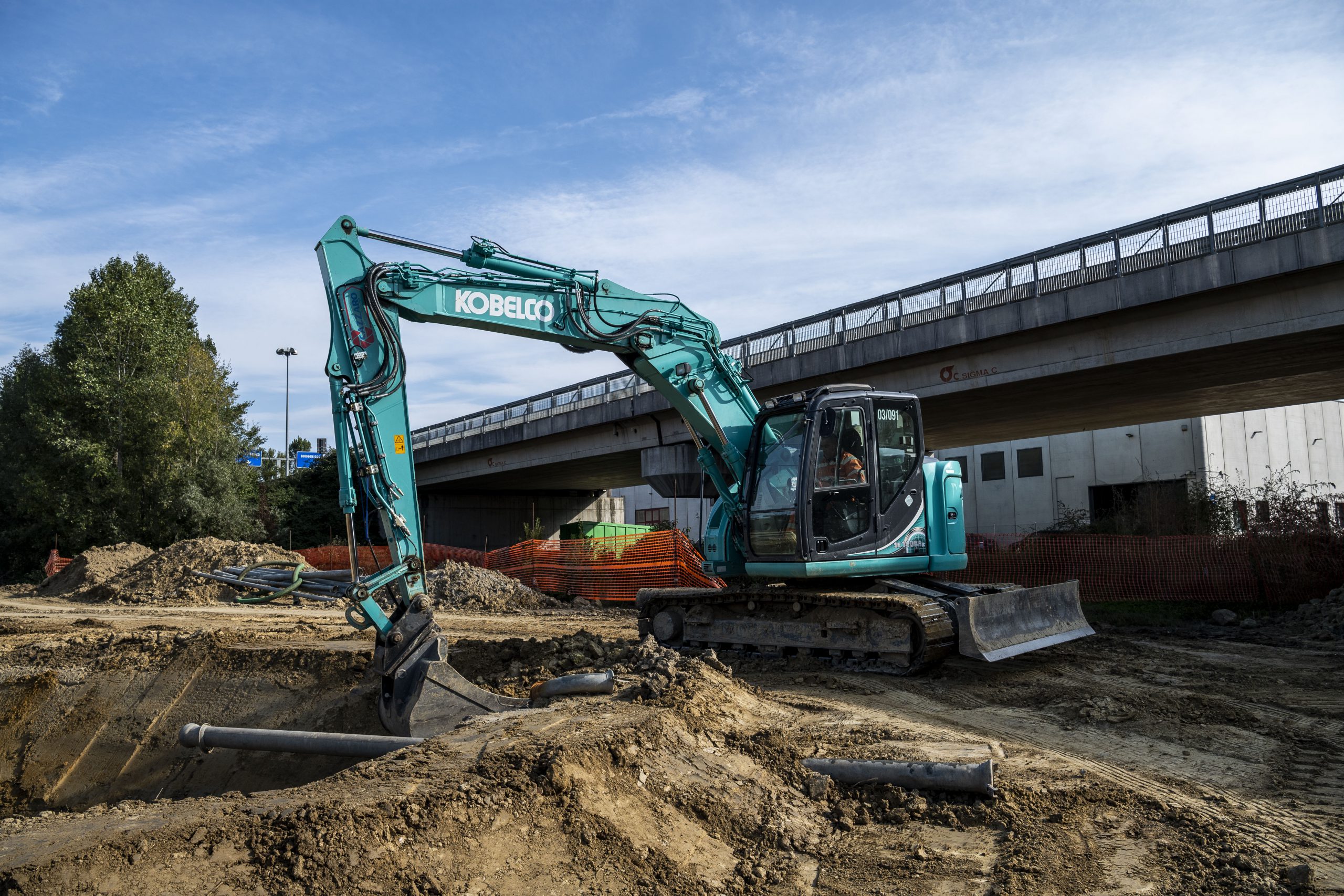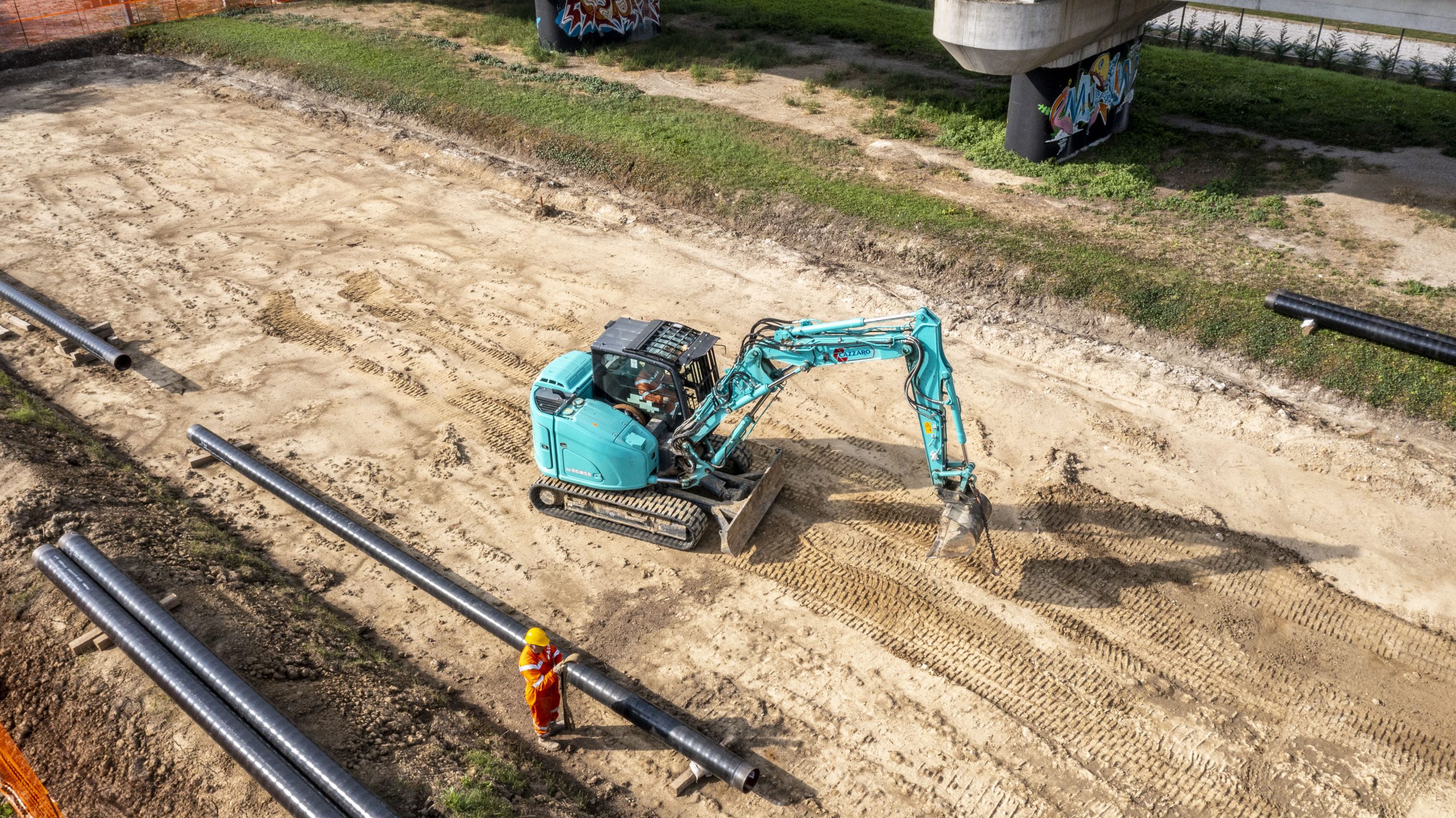 OUR DEALERS
Use our intelligent dealer locator to find your nearest Kobelco Authorised Dealer.