"I particularly like the precision of the controls; all the controls. They make dismantling of the car very easy, quick and safe – a very professional machine. "
ELV dismantling Kobelco way
ELV dismantling the Kobelco way
Location: United Kingdom
Kobelco dealer: Molson Group Ltd
Customer: PR Recycling Ltd
Operation location: Avonmouth, Bristol, United Kingdom
Operator: Daniel Ciechomski
The jobsite
Located close to the city of Bristol in the southwest of England is Avonmouth Port, a very busy port supported by surrounding and expanding industry. Within one of the many new industrial areas is a modern recycling facility that specialises in End of Life Vehicle (ELV) recycling.
PR Recycling Ltd is not what you'd expect of an old recycling plant or 'scrap yard' with cramped and dirty facilities. In fact, PR Recycling is the polar opposite. For starters, there is no guard dog on a long chain, instead security and safety cameras monitor the site, 24 hours a day, seven days a week.
The PR Recycling facility is vast and every square-metre of ground is liberally topped with clean concrete complete with modern water drainage linked to a filtration system. Hundreds of ELVs awaiting their final movement towards being recycled are stacked neat and orderly. At one end of the facility there is a Kobelco SK210D-10 multi-dismantling machine busily working on a continuous procession of ELV before feeding a large shredding machine. Conveyer belts feed shredded and sorted materials into large containers.
Also set within the concrete expanse is a weighbridge that easily accommodates the largest bulk-carrying heavy goods vehicles to ensure precise load weights of shredded recyclable materials. The weighbridge is conveniently located next to a vast factory-like building that houses a modern office suite, storage for tyres, wheels, vehicle engines and more. There is also a two-level workshop area where ELV are drained of fluids prior to being manually stripped of engines, wheels, radiators and other components that can be recycled or sold on.
The company
PR Recycling Ltd is a thoroughly modern take on ELV recycling. The site of operation was built from new in 2012 with a clear vision from company director, Pawel Rozpedowski, of being spacious, environmentally clean, safe and very much self-contained. Starting with the extraction of unused petrol/diesel and oils, all the main components of an ELV are removed and sorted by type (metals and alloys etc.) before selective (stripped vehicle shell) shredding by the company's on-site shredder machine, which also separates ferrous and non-ferrous materials.
The act of stripping each vehicle isn't completely machine-led like some mainland European ELV centres. Manual labour is employed to remove specific key components – tyres, wheels, engine and gearbox, catalytic converters, radiators – on some vehicles. However, the heart of the operation is a Kobelco SK210D-10 multi-dismantling machine that outperforms any human in every way when it comes to the act of component removal.
It is plain to see that at the hands of a skilled operator, the SK210D-10 with its power, dexterity and speed of operation considerably reduces vehicle stripping time. To witness ELV being stripped to basic shells one after another in rapid succession is eye-opening. To see it its vice-like pincers remove main wiring harnesses and secondary wiring looms (doors, windows, lighting) with the precision of a watch maker is mesmerising.
The operator
Within the safe, warm confines of the SK210D's cabin, itself made safer by the standard fitment of roof and front window guards, sits Daniel Ciechomski. His excavator experience comes from working within the road construction industry, where he has previously operated Atlas, Zeppelin and Cat construction machinery. The Kobelco SK210D-10 multi-dismantling machine is his first operational experience with the Kobelco brand.
The way in which Daniel carefully operates the machine's hand and feet controls to work the clamp arms and rotational multi-dismantling nibbler doesn't relate to the fact he has only been working with the company and the SK210D-10 for just two weeks. The precise nature of the machine's controls coupled with Kobelco hydraulic systems makes light work of tearing metal and dashboard material in the right place for the nibbler tool to grasp wiring looms and separate them from an ELV chassis. With the continual rise in demand for clean recycled copper, the high copper content of an ELV wiring loom makes for a very profitable resource.
Only when the boom and nibbler are used to pick up and position an ELV and cut through transmission systems does the Hino J05EUM-KSSC (5.1 litre) engine briefly pick up engine speed. Because the SK210D-10 features a reinforced frame to cope with the additional weight of the clamping arms and heavier counterweight, and reinforced boom and operating arm to resist twisting forces, you might expect fuel consumption to be on the thirsty side. But no, not according to Daniel and the on-board KOMEXS fuel consumption data.
"The machine is always used in Eco-mode because there is plenty of power already for what is required. It is not stressed," says Daniel. This also explains the reason for the exceptionally low fuel consumption figure from the on-board computer of just 6.5 litres-per-hour. "And this is with working 10 hours a day, six days a week to continually feed the shredding machine," he continues. "Because it always moving it rarely goes into idling mode." Based on the fuel figure, it is safe to assume DEF usage is minimal and refilling of the 83-litre DEF tank is a rare occurrence.
"I like the Kobelco because even though it is now about nine months old it is still like new; it is clean, precise, and quiet," continues Daniel. "It is also very comfortable to work in for the amount of time it is used; I don't get tired at all. I particularly like the precision of the controls; all the controls. They make dismantling of the car very easy, quick and safe – a very professional machine. The stripping tools on the arms make it easy to remove plugs and sockets. If there was one thing I would change for ease of use it would be to have a V-block puller tool on both arms and not just on the left arm."
Unfortunately, Daniel has yet to experience the comfort of the SK210D-10 air condition unit but he is looking forward to warmer UK weather and no rain. English weather aside, Daniel is happy with the ease at which he can go about the daily maintenance. "Everything is easy to access – filters, oil and the hydraulic connections," he says. "Because of the centralised greasing points, even this task is easy and quick. Of course, there have been no problems with the machine."
Because PR Recycling manually strips many working parts to be resold in good condition, the SK210D-10 isn't used 100% of the time to remove engines and gearboxes, axles and some bodywork components. But even so, Daniel demonstrates on one ELV just how effective the SK210D-10 is at cutting and wrenching these parts into individual material types, while the ELV chassis is securely held down or gripped by the clamping arms. It literally takes minutes to strip a full ELV chassis into manageable, sorted pieces.
It is also safe because no other personnel are required to be in the same operating location as the Kobelco SK210D-10. This is just as well because car windscreen and door glass can shatter and fasteners can break free under tension. This is also the reason why guards protecting the boom rams are fitted as standard.
Kobelco SK210D-10 ownership
The decision to purchase a Kobelco SK210D-10 was a very straight forward according to PR Recycling site manager Jakub Rozpedowski. "The Kobelco brand and its reputation for quality performance were known to the company and also because it was the only machine factory-manufactured with accessories and specifications that met our requirements," he says.
Jakub further underlined the company's purchase decision by saying the SK210D-10 has easily met the company's expectations and then some. Before purchase of the SK210D-10, the job of wiring loom removal from an ELV stripped shell (major components such as wheels, engine/gearbox, and interior furniture etc. already removed) was by manual labour and time consuming. With the Kobelco at work, it can strip on average four ELV chassis in the same time and has reduced the expense of man power.
In answer to the question why doesn't PR Recycling further reduce costs by completely removing the human element and use the SK210D-10 to completely dismantle every ELV, the simple reason is certain ELV components are more profitable in a standalone state. The best examples of these are complete alloy wheels, engine units and tyres, which are worth far more because their recycling processes are easier to compete than that of shredded material because it is usually contaminated with dust and other debris.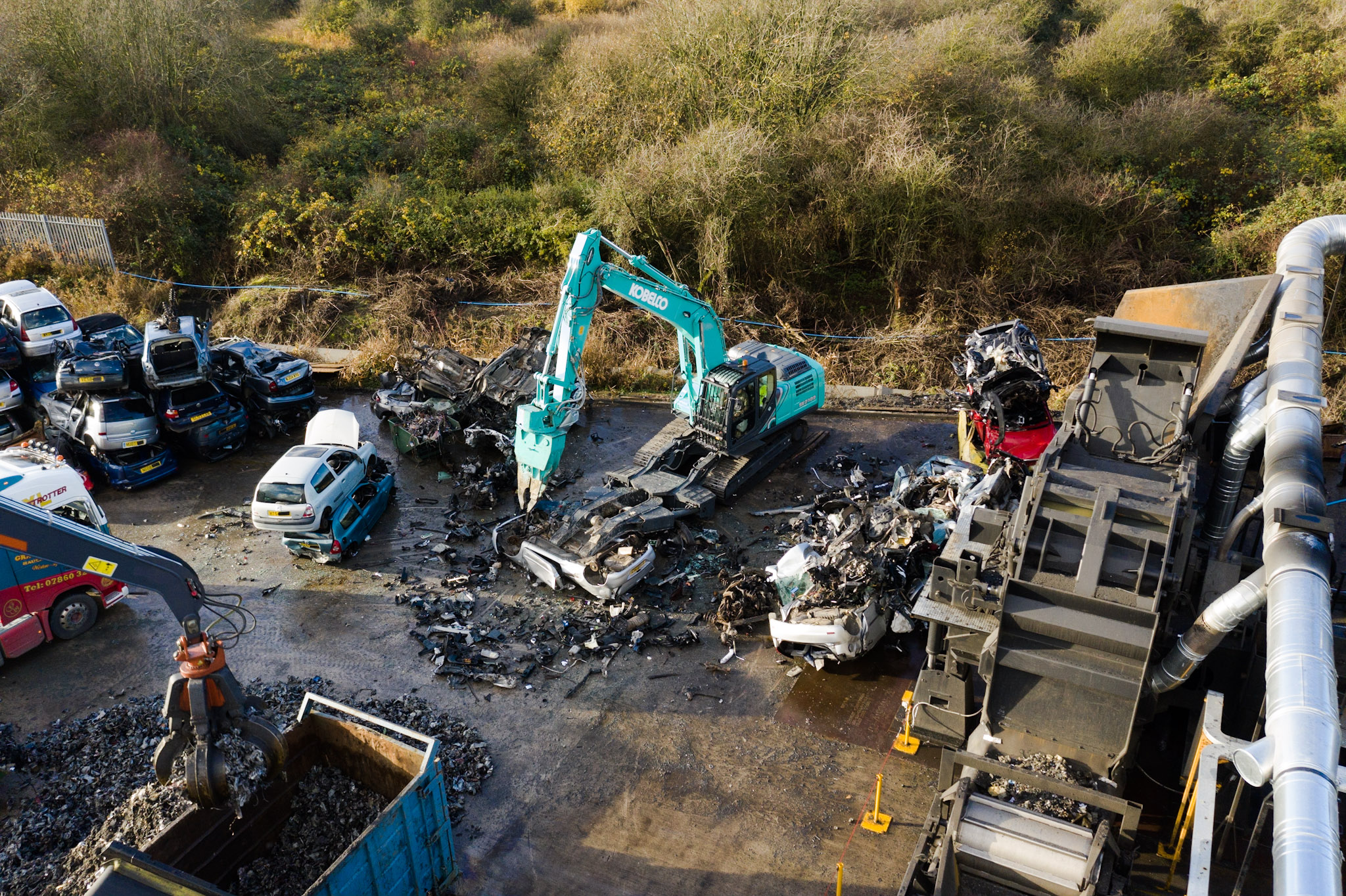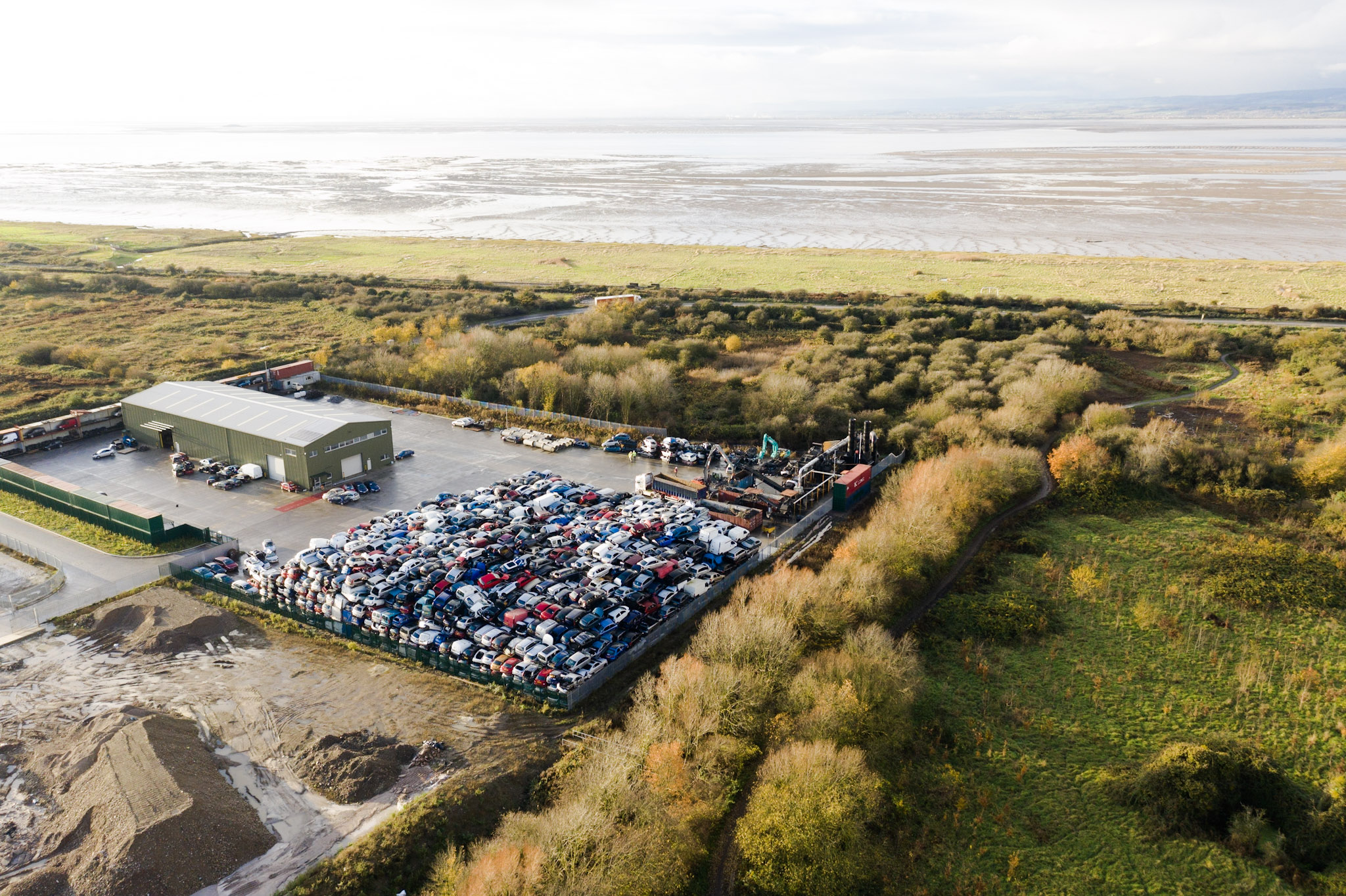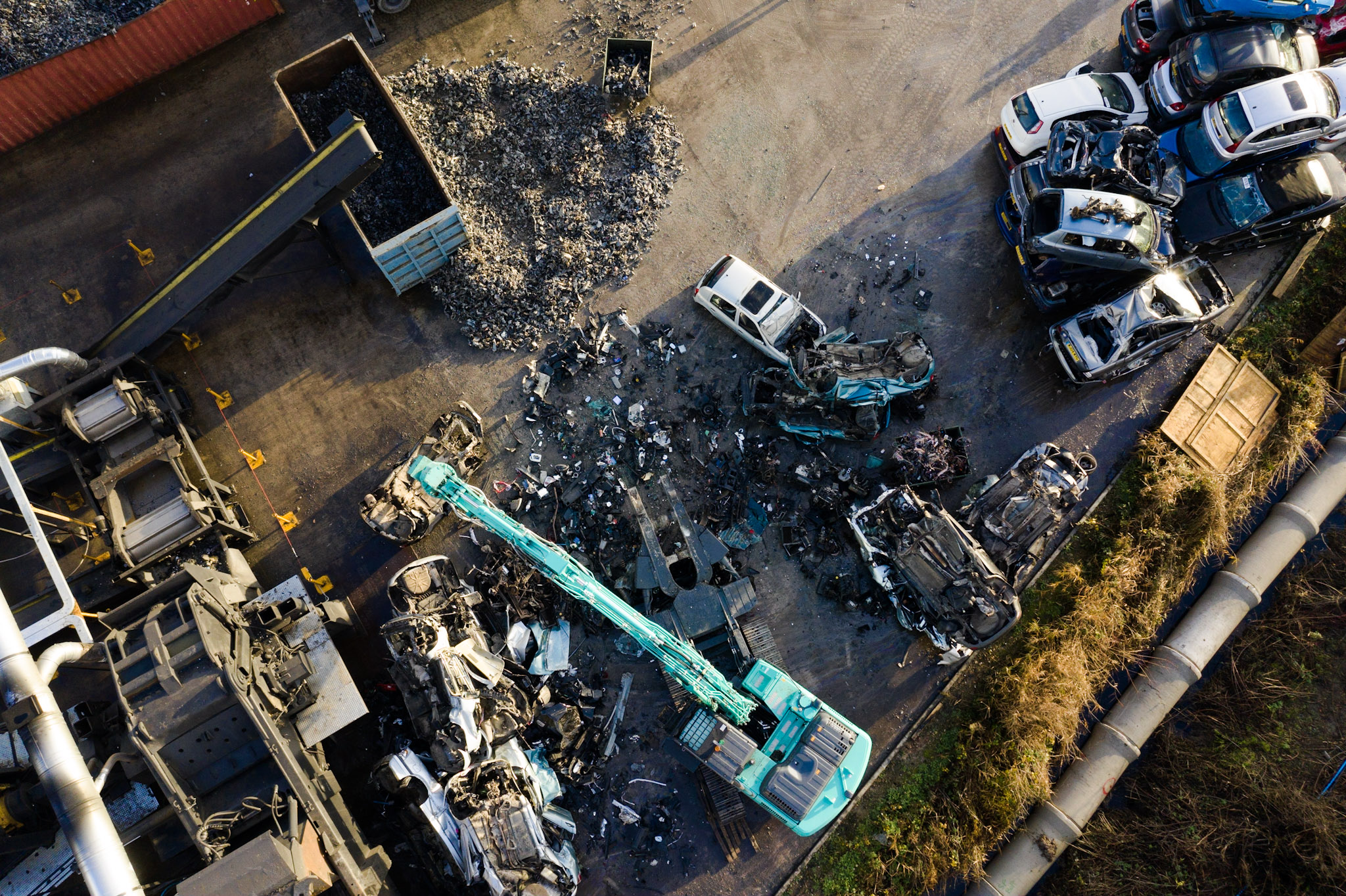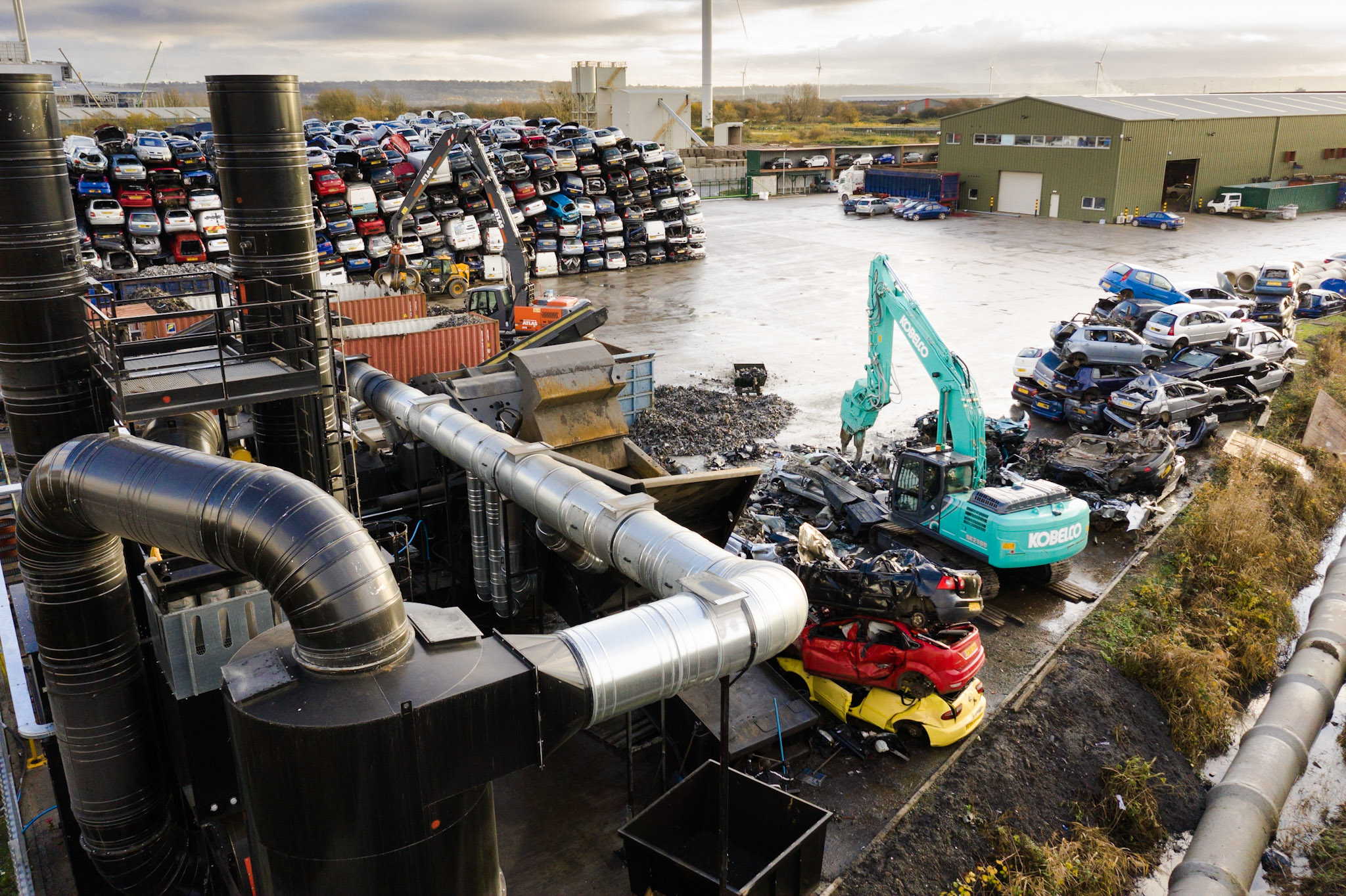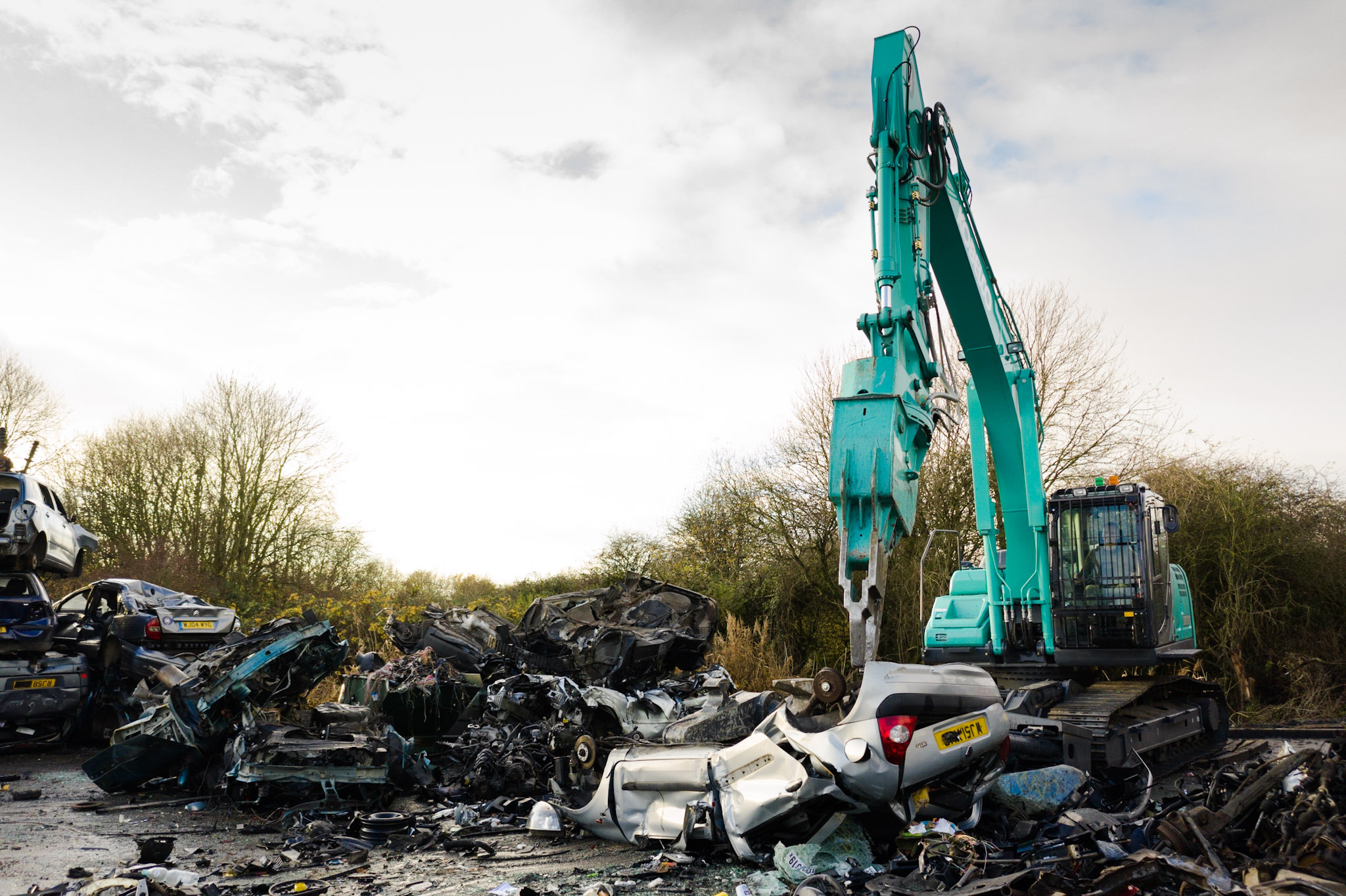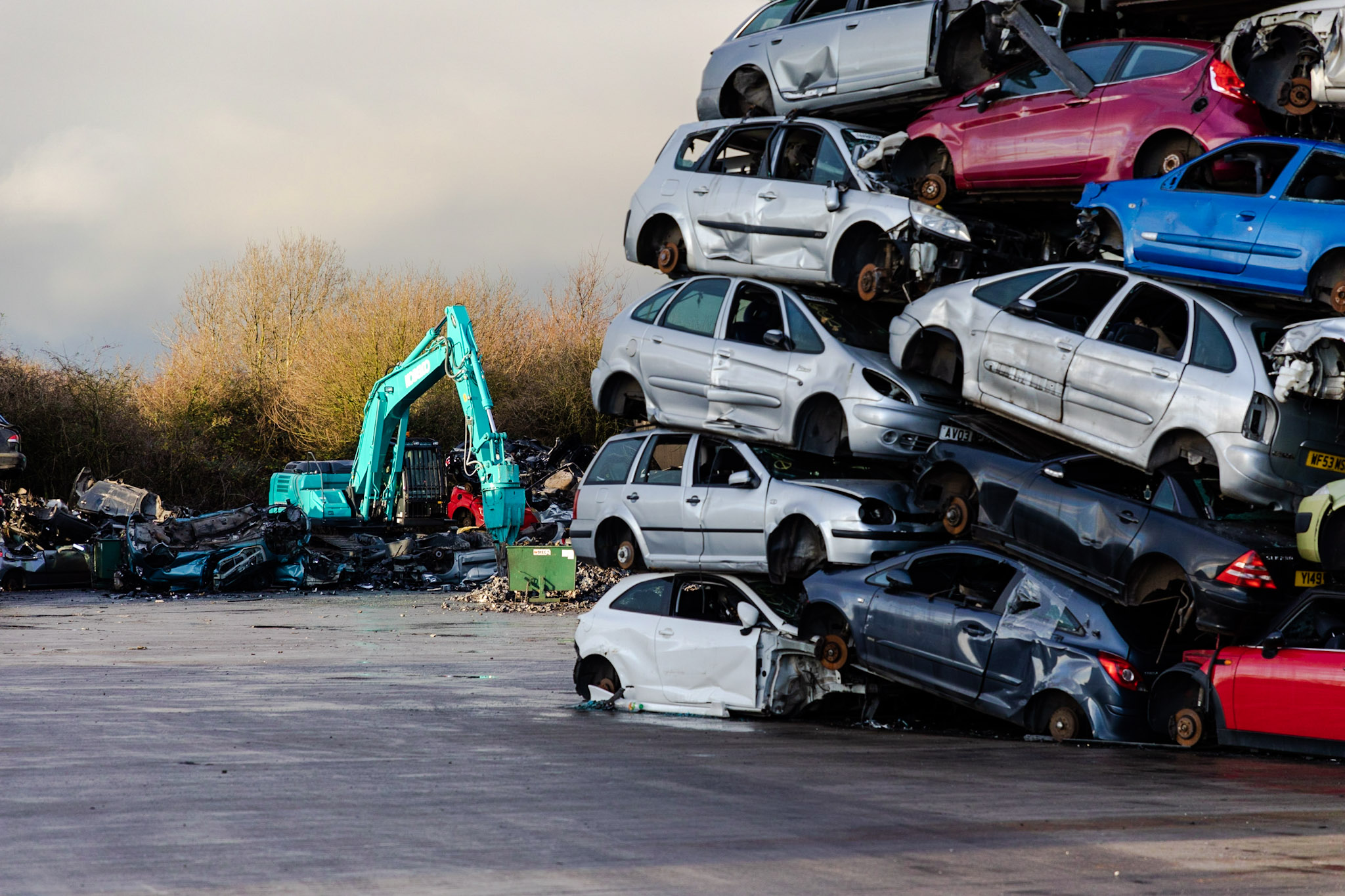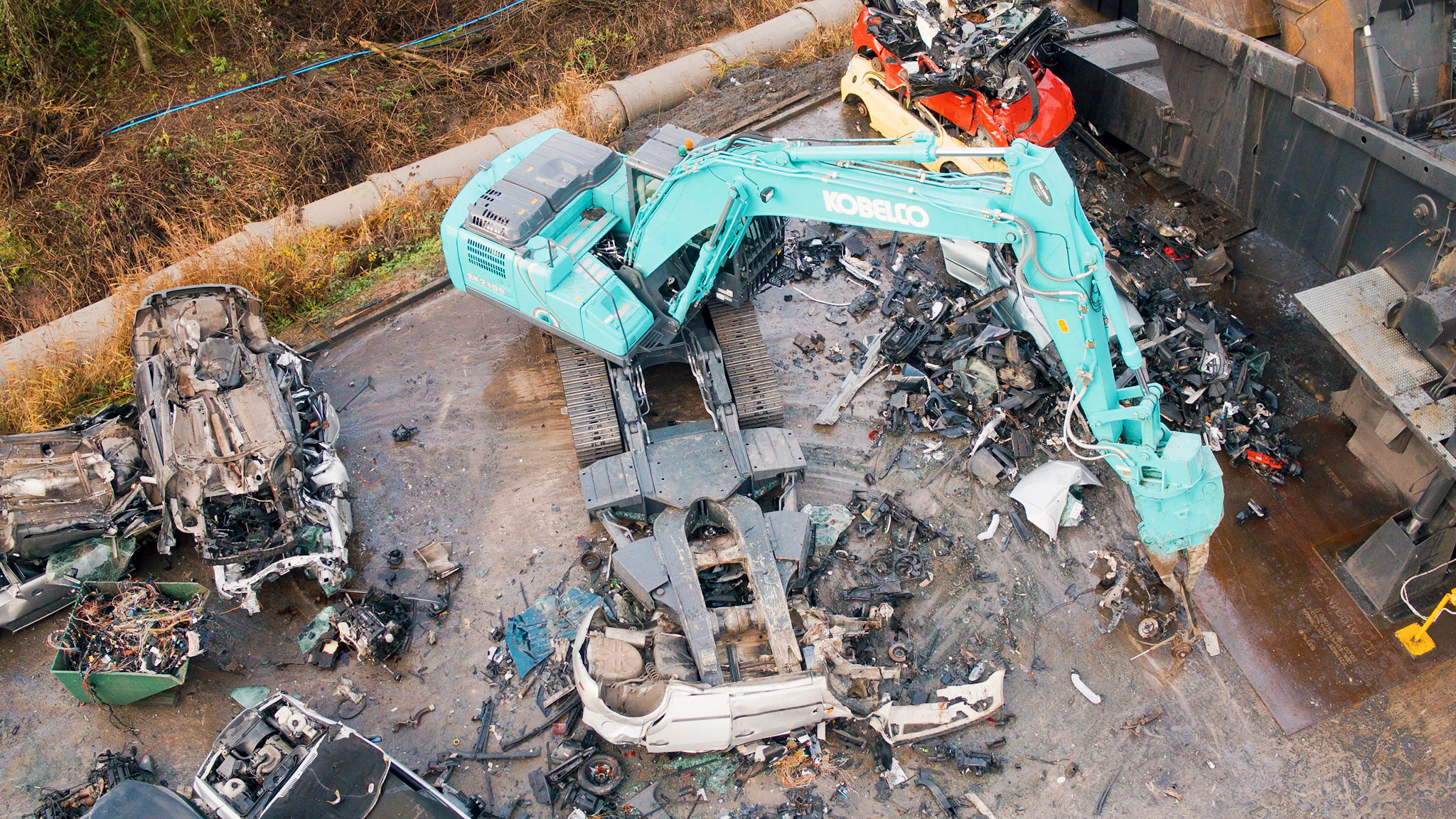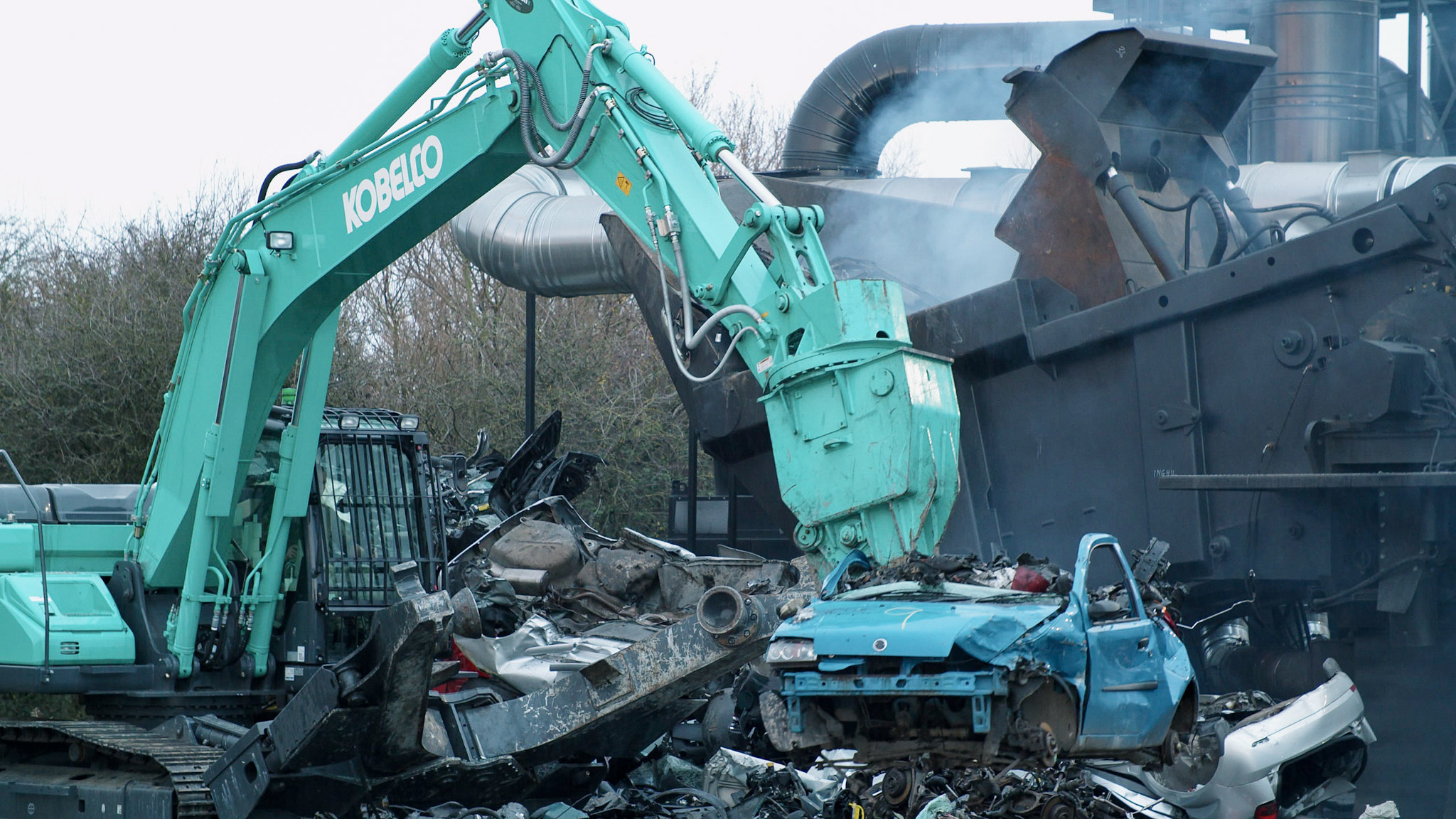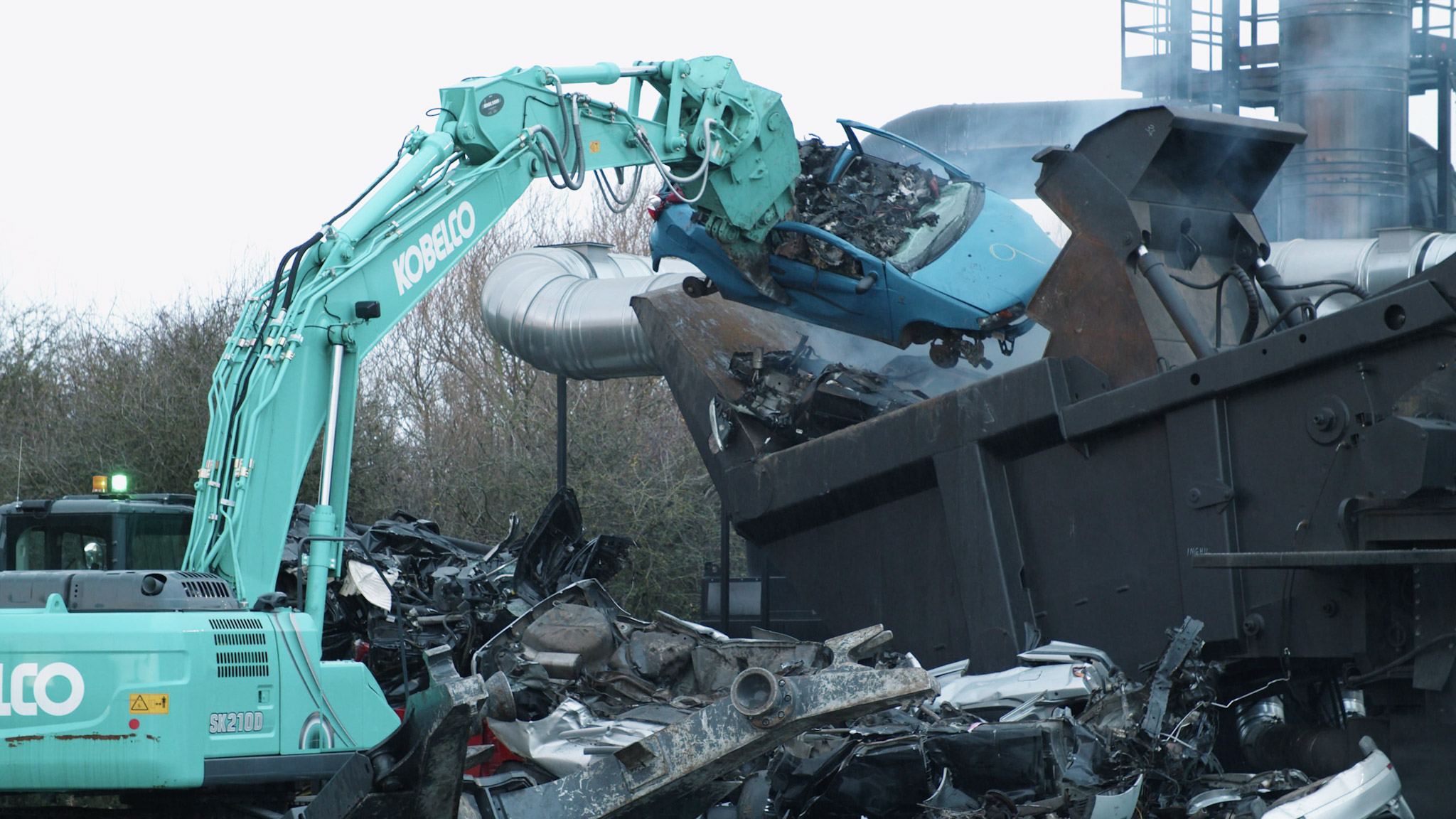 Highlights
Henk van Spanje
Posted 3 years ago
"Kobelco has more than 30 years' experience in automotive reclamation and we chose the SK210D because it is the full package."
Read more
OUR DEALERS
Use our intelligent dealer locator to find your nearest Kobelco Authorised Dealer.