Machine: SK210LC-11
Dealer: Baltic Agro Machinery
Customer: Dozerland
Operator: Mikko Laine
Jobsite area: Pärnu, Estonia
Estonian Kobelco dealer Baltic Agro Estonia have recently delivered a new SK210LC-11 to leading civil engineering contractor Dozerland. Baltic Agro are headquartered in Lehmja, Estonia and cover three countries, Latvia, Estonia and Lithuania.  The Estonian division specialises in Agg machinery but with a strong coverage across the construction equipment sector. The company was established in 1996 and has 80 employees who are a mix of engineers, installation technicians and office staff working from 3 depots covering Estonia. The company also employs over 20 service personnel working across the whole of Estonia.
Dozerland are based in Pärnu and operate across the region undertaking a variety of construction and civil engineering-based disciplines for commercial and residential properties. Established in 2017 with 10 employees, the current contracts include road construction, a small sand quarrying operation, groundworks and drainage, the business also runs a small transport division with Volvo and Scania trucks.  For their construction operations, Dozerland run a mixed fleet of nine excavators, four of which have been sourced from Kobelco. Dozerland's owner Priit Karotamm comments; "We have chosen to buy the Kobelco machines as they represent good value for money with a high specification and unbeatable build quality. We have previously run several older New Holland models, a machine essentially a Kobelco in all but name, and have found them to be an excellent product. The new Kobelco machines are proving to be of a similar quality. We like the back-up and service given by the dealer. They are very responsive to any issues we have, something we require as many of our projects are time sensitive and having a machine stood, broken down for several days, would be no good to us."  Along with a working for various Government departments, the company has a growing list of private clients and developers they currently work for.
Already operating a pair of SK130 and a SK210 model, the latest addition to the fleet has been supplied with an Engcon EC226 tiltrotator. One of the first projects for the new excavator was undertaking groundworks for a new residential development on the outskirts of Pärnu, Estonia's fourth largest city. The housing development was made up of just a handful of prestige properties.  Operator Mikko Laine was engaged on the foundation stages of the construction project preparing the 1500m2 ground for foundations to be excavated.
Being a coastal town, the ground was made up of predominately sandy material. Mikko was using the machine with a tilt rotator and a Scandinavian style bucket to separate the sandy subsoil from the vegetation and roots, eventually levelling the surface in preparation for the new house foundations.  Like many new properties being developed in the region, the modern styling of the new home was to encompass many energy saving features such as solar panels, and an eco-drainage system to recirculate surface water.
The SK210LC-11 is seen as one of the most fuel-efficient machines in its class thanks to its tried and tested Hino powerplant. The engine delivers 124Kw with the 4-cylinder engine mated to a pair of 220l/pm axial piston pumps providing ample hydraulic flow to allow Mikko to undertake several operations at once without a drop in performance.
The spacious cab has come in for praise from operator Mikko, 10-year veteran operating excavators. "I love the new Kobelco! I used to operate one of the older New Holland machines and this is a huge step up in terms of comfort and operator refinement. As an operator it's all about the cab and the power, the cab must be right, spending a long day sat down operating, the important things like air-conditioning, seating position and control sensitivity are very important to me. All the controls are well laid out and easy to use. The jog dial makes finding your way through the menus very quick and easy. The tiltrotator is a new concept for me and it took me a couple of days to get used to it. Once I was able to understand it though, it has opened up new possibilities for me."
Jaak Veski is the Baltic Agro's Sales Manager responsible for dealing with Dozerland; "Dozerland OU are very important to us as a customer they are a highly respected company within the region. We have been dealing with Priit for over five years building up the relationship and are privileged that they continue to choose us as a supplier."
The latest SK210LC-11 is the first machine to be purchased new by the company with the other three Kobelcos being sourced as quality used items. "We needed the machines to fulfil some contracts at short notice." Priit adds: "Jaak was able to source the machines we needed very quickly. We were extremely happy with the performance and fuel economy of the first machines that we ordered the SK210 soon after. It is also the first machine we have taken with a tiltrotator. We looked at a variety of brands but chose the Engcon as Baltic Agro were able to supply it fitted to the Kobelco as a single package. We felt the addition of the tiltrotator would give us the ability to undertake works with the SK210 ere we would normally have to bring in a smaller machine. So far, we are very pleased with the way it's working out. It has also made Mikko's job a little easier on some recent projects."
Unlike some contractors, Dozerland have no fixed replacement program for their machines. Instead, they are kept on the fleet as long as they are economically viable to do so. "We operate a one man, one machine policy." Priit comments: "And all our operators tend to keep their machines in very good condition. It is very rare the machines move away from our own civil engineering projects.  If they do, they are usually deployed to assist in our sand quarrying operations for a short period of time and always with the same operator."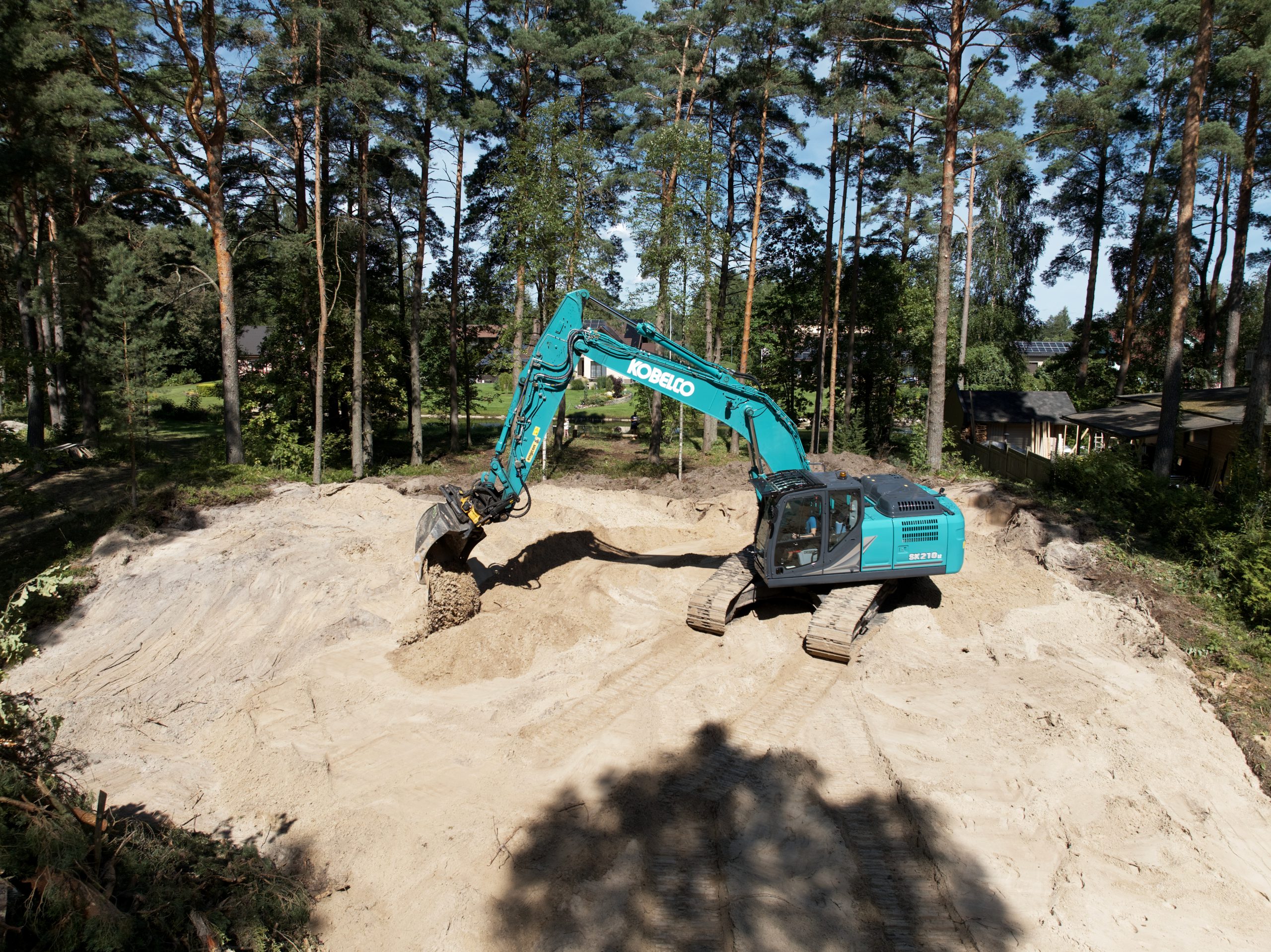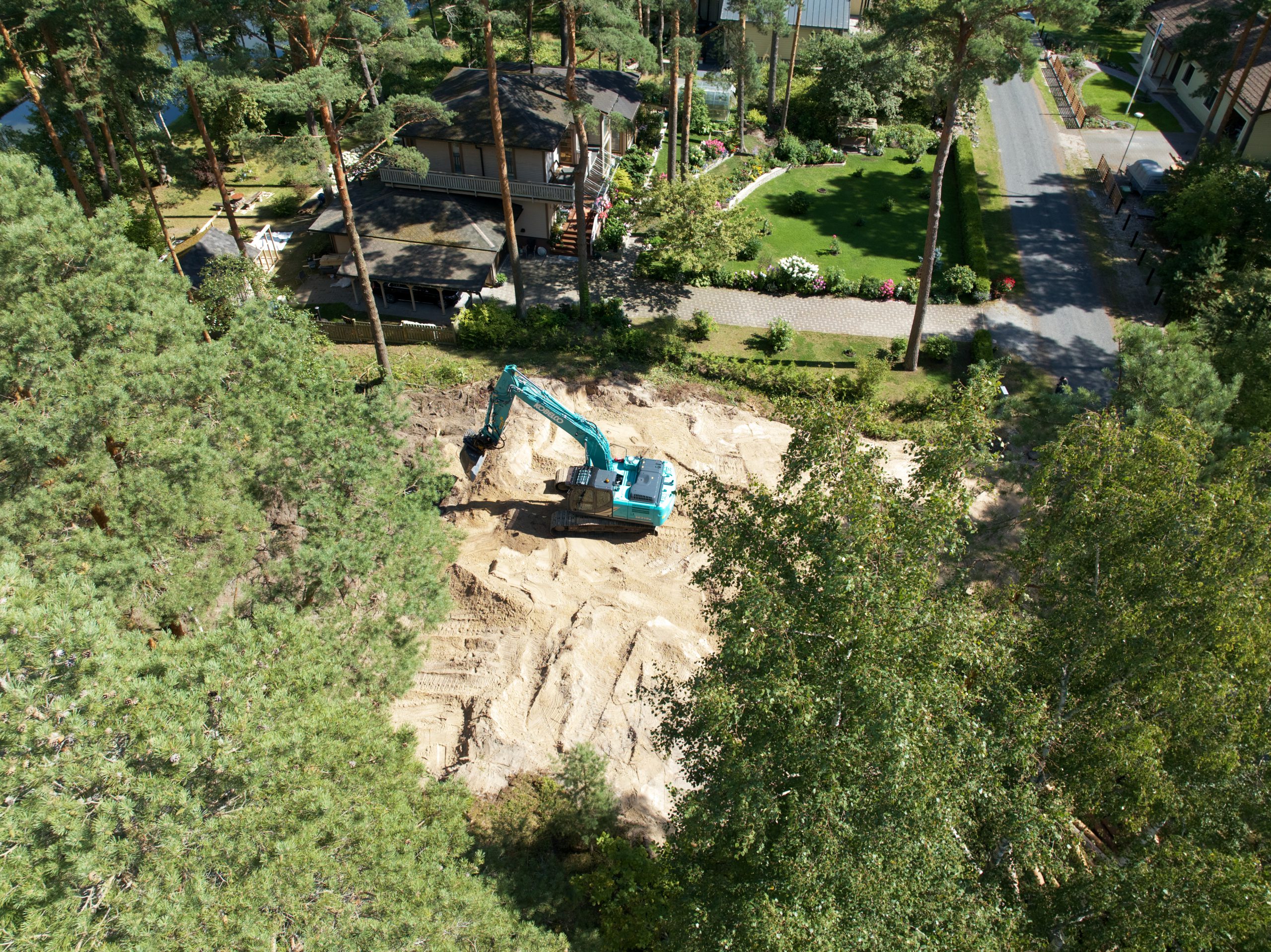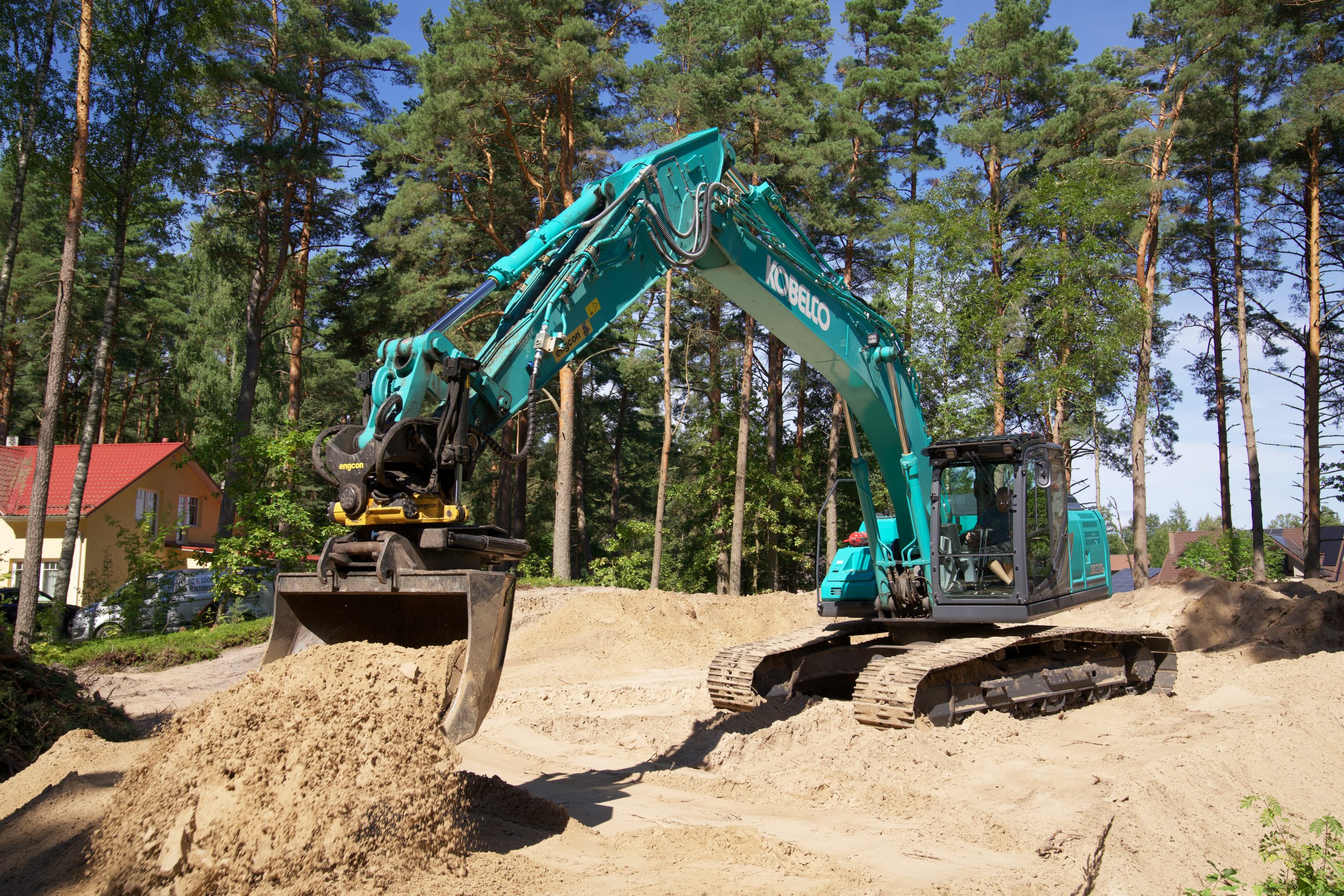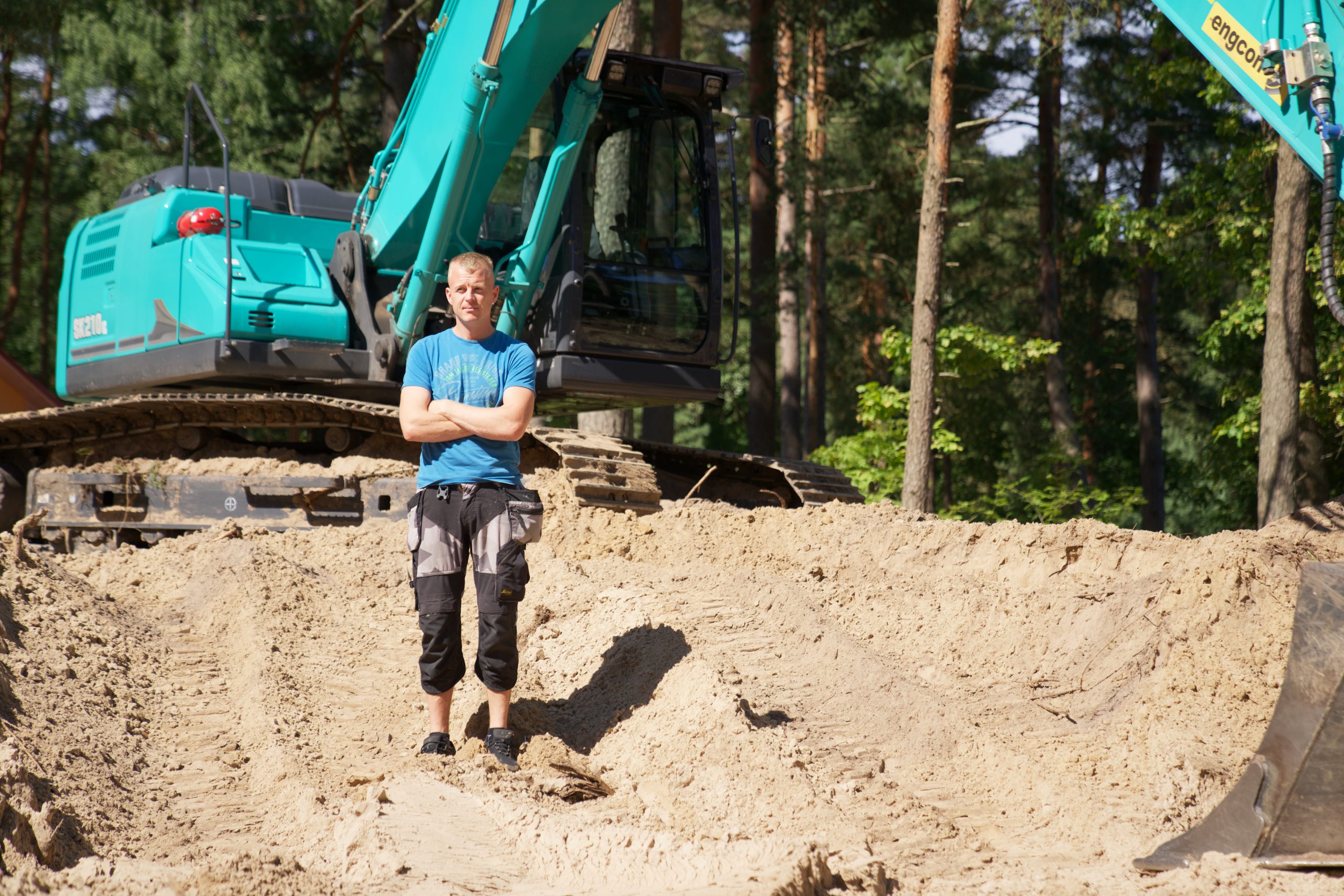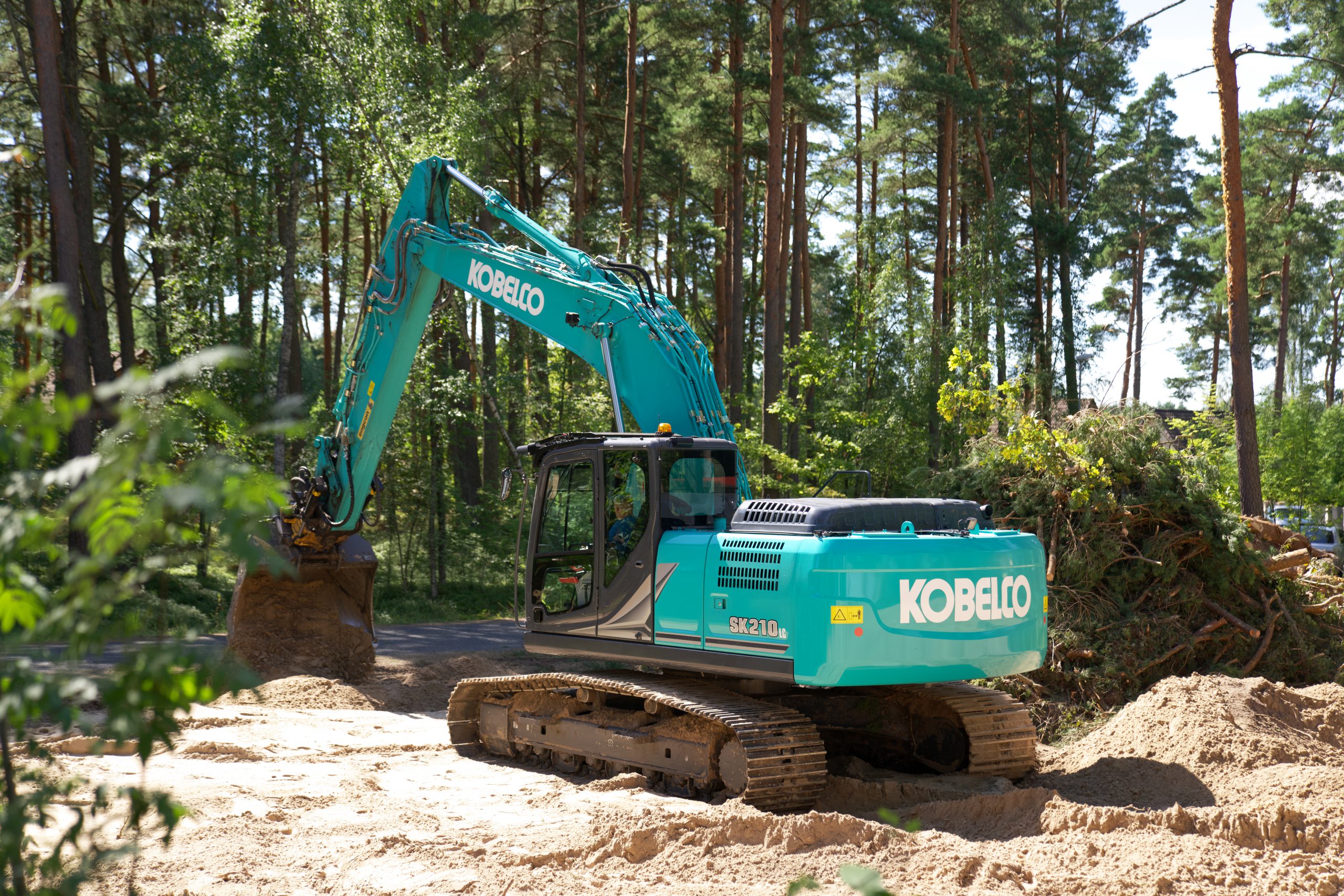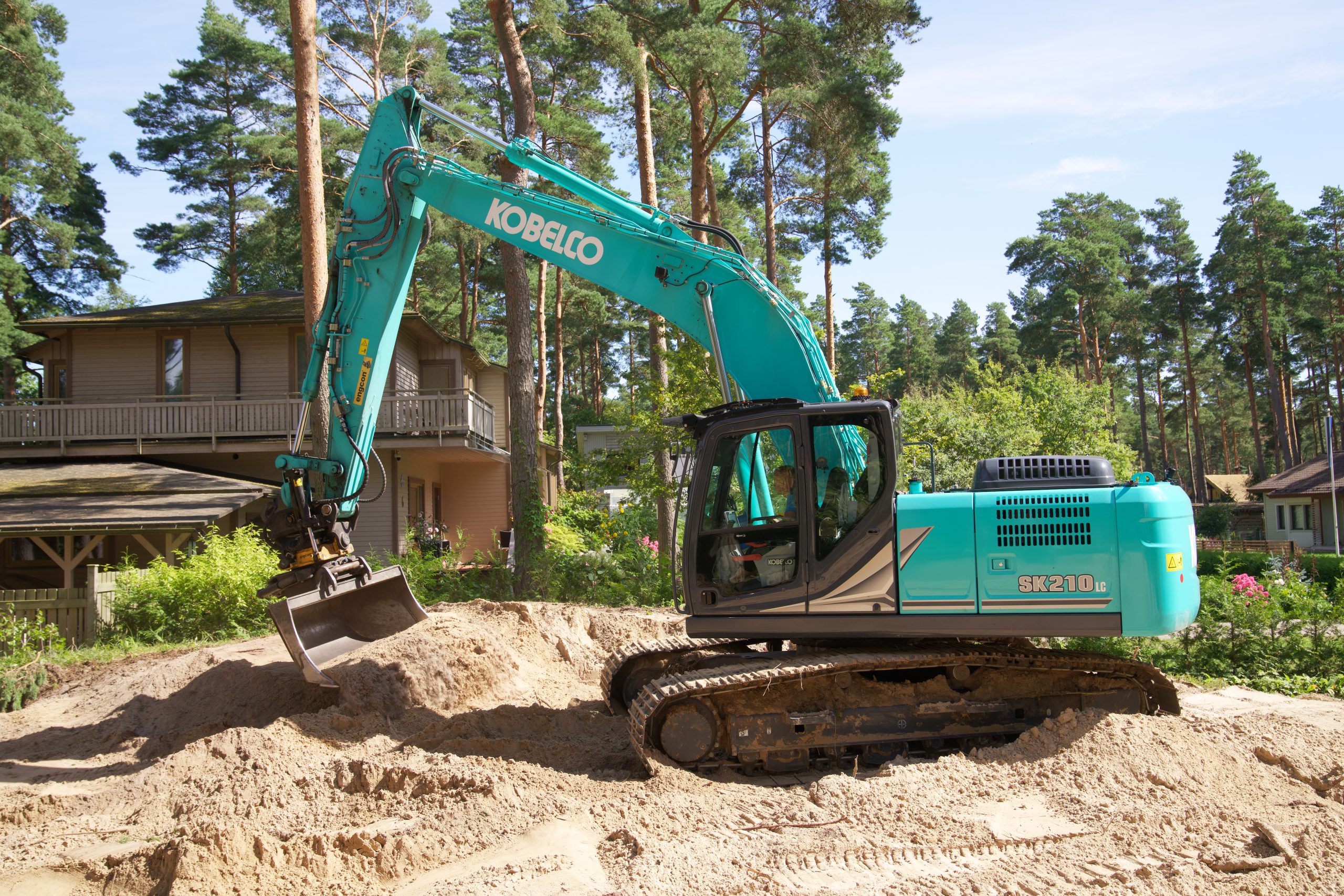 OUR DEALERS
Use our intelligent dealer locator to find your nearest Kobelco Authorised Dealer.