High performance
mySK28SR-6
Operator: Fabrice Thoral
Customer: T.P.S
Kobelco authorised dealer: Payant
Operation location: Saint-Boil, France
Nestled between Buxy and Saint-Gengoux-le-National in the Bourgogne region in Eastern France, the historical village of Saint-Boil is a wine-lover's paradise. Surrounded by lush greenery and vineyards, the picturesque commune is also home to 12th Century church, 'Saint Baudille', and a Gallo-Roman quarry. So, it's no surprise that the area has become increasingly popular with tourists who like to spend their days sightseeing and hiking through the picture-postcard streets and their evenings relaxing with a glass or two of the region's finest wines.
However, despite Saint-Boil's traditional charm, construction work currently underway on the outskirts of the village is a stark reminder of the need for modern technology. The old system that fed the village with its supply of fresh drinking water recently stopped working, so a new, more sophisticated filtration and water recycling system is being installed to service the village's 500 inhabitants. Travaux Publics Du Sornin (T.P.S) is the construction company tasked with establishing the new plant.
Established in 1986 by Jean-Claude Thoral, T.P.S specialises in earthworks, sanitation, road building and demolition. The family-run company, based close to Pouilly-Sous-Charlieu, have been working on the site at Saint-Boil since June 2018. The family are big advocates of the Kobelco brand and currently have an SK28SR-6 and an SK230SRLC-5 on site, as well as a much older SK70SR model.
"We have always been big fans of Kobelco construction machinery," says Fabrice Thoral, Jean-Claude Thoral's son, co-owner of T.P.S. and excavator operator. "Kobelco excavators have a reputation for being high quality and very reliable, and we don't have any complaints with any of the machines we have. In fact, the SK70SR is still working perfectly 15 years later!"
Once completed, the new water treatment plant at Saint-Boil will clean and recycle wastewater from the village before pumping it back through the existing water system for reuse. This particular plant is of Scandinavian design and uses a series of gravels – from coarse to fine – to remove the unwanted sediment from the water and make it safe for consumption. It's a big project and is expected to take five months to complete.
Despite being 69 years old, Jean-Claude is still very hands-on in the business and is showing no signs of slowing down yet. In fact, work on this site is a real family affair with Fabrice's 11-year-old son, Theo, also helping out during the school summer holidays. Today's task is digging a trench on the far side of the filtration plant ready for the various network of piping, and Theo is only too pleased to help!
With its short radius design, the SK28SR-6 is well-suited to small and compact job sites, such as landscape gardening, but even on a larger job site like this, the benefits of having a small working footprint are clear. As Fabrice removes the soil to create the trench for the piping, he deposits it on the mound that runs parallel along the length of the channel. This only gives him a small space on one side to manoeuvre in, making the compact design of the SK28SR-6 ideal.
T.P.S. only took delivery of the SK28SR-6 three months ago, but the machine has already made a good impression on the family. "I am very pleased with the Kobelco SK28SR-6," says Fabrice. "The machine is wide yet has a compact design, which makes it easy to operate in small spaces. It is also easy to maintain and service because access to the engine compartment is very convenient."
In addition, the SK28SR-6 is equipped with Kobelco's innovative iNDr (Integrated Noise and Dust Reduction Cooling System) technology – which can also be found in Kobelco's larger machines. This technology offers a reduction of around 7dB over the previous models, making them surprisingly quiet in operation. This is ideal for urban and residential job sites like the new water filtration plant, which is located very close to the residential houses in Saint-Boil.
"The addition of iNDr makes the SK28SR-6 very easy to clean," continues Fabrice. "I can access the air filter really quickly and there is no need to use additional tools for cleaning. This means that there is minimal downtime for servicing. Although, if anything does go wrong, we also have the back-up of our dealer, Payant, so we are assured that a good after-sales service is available!"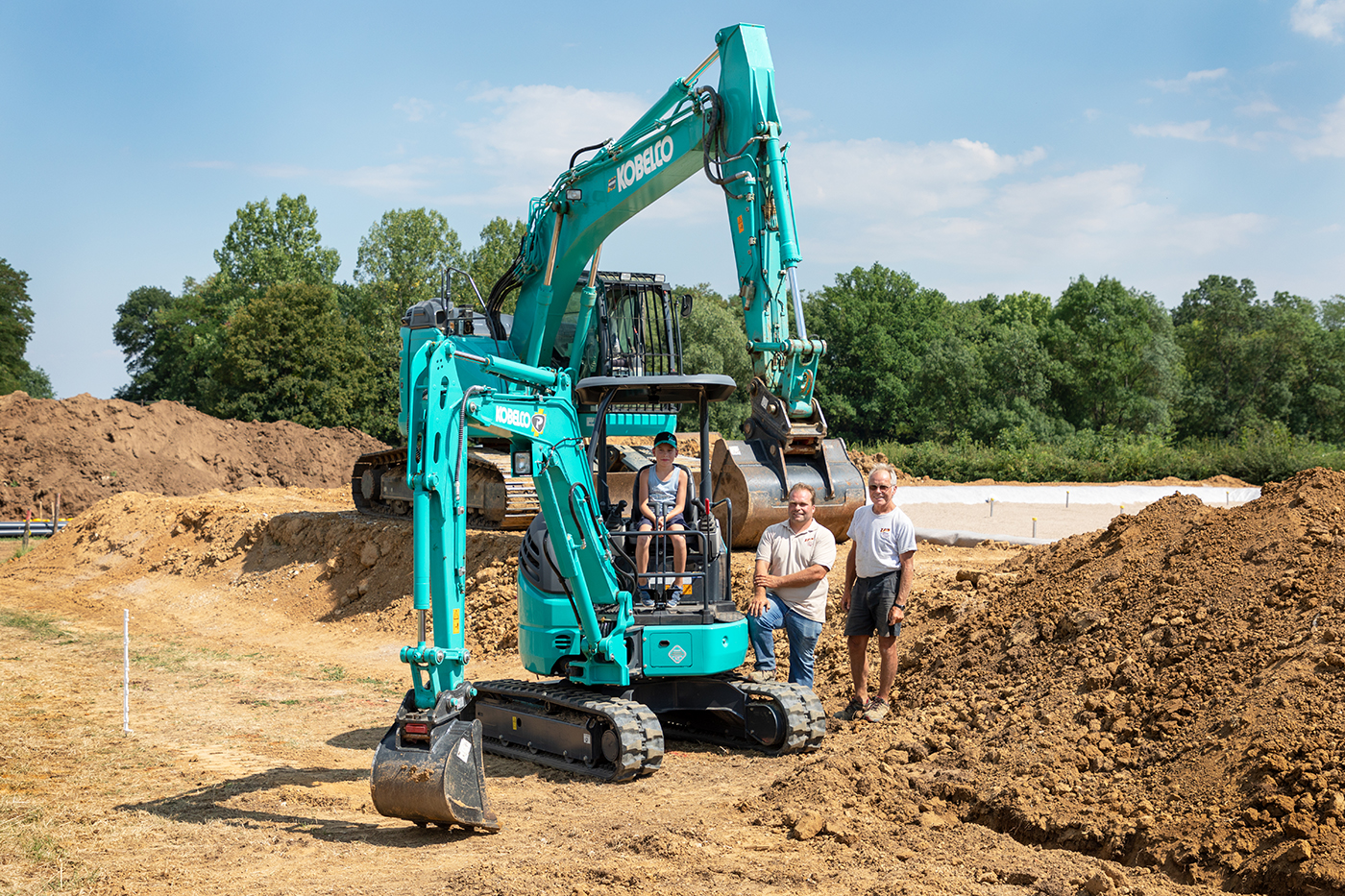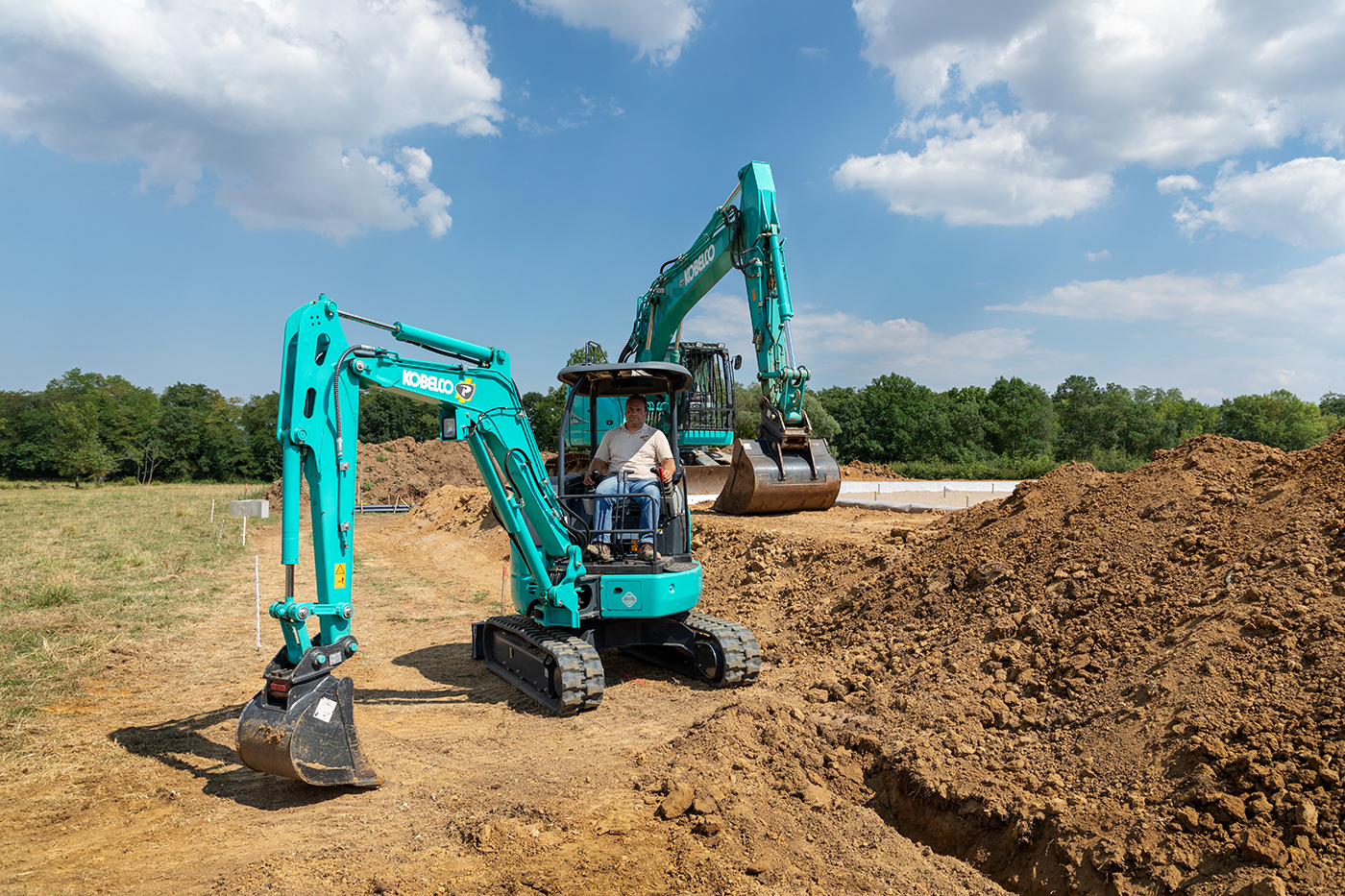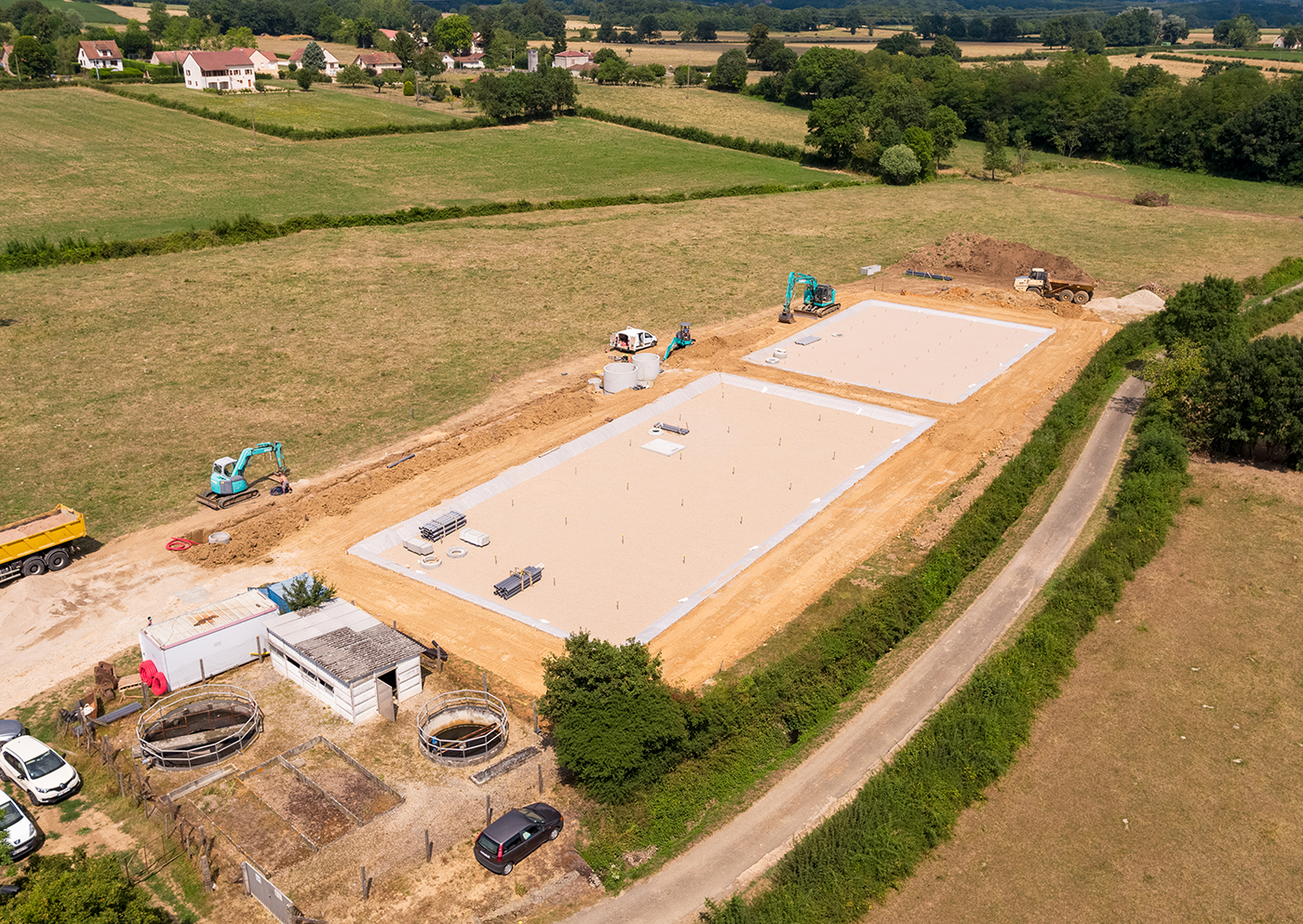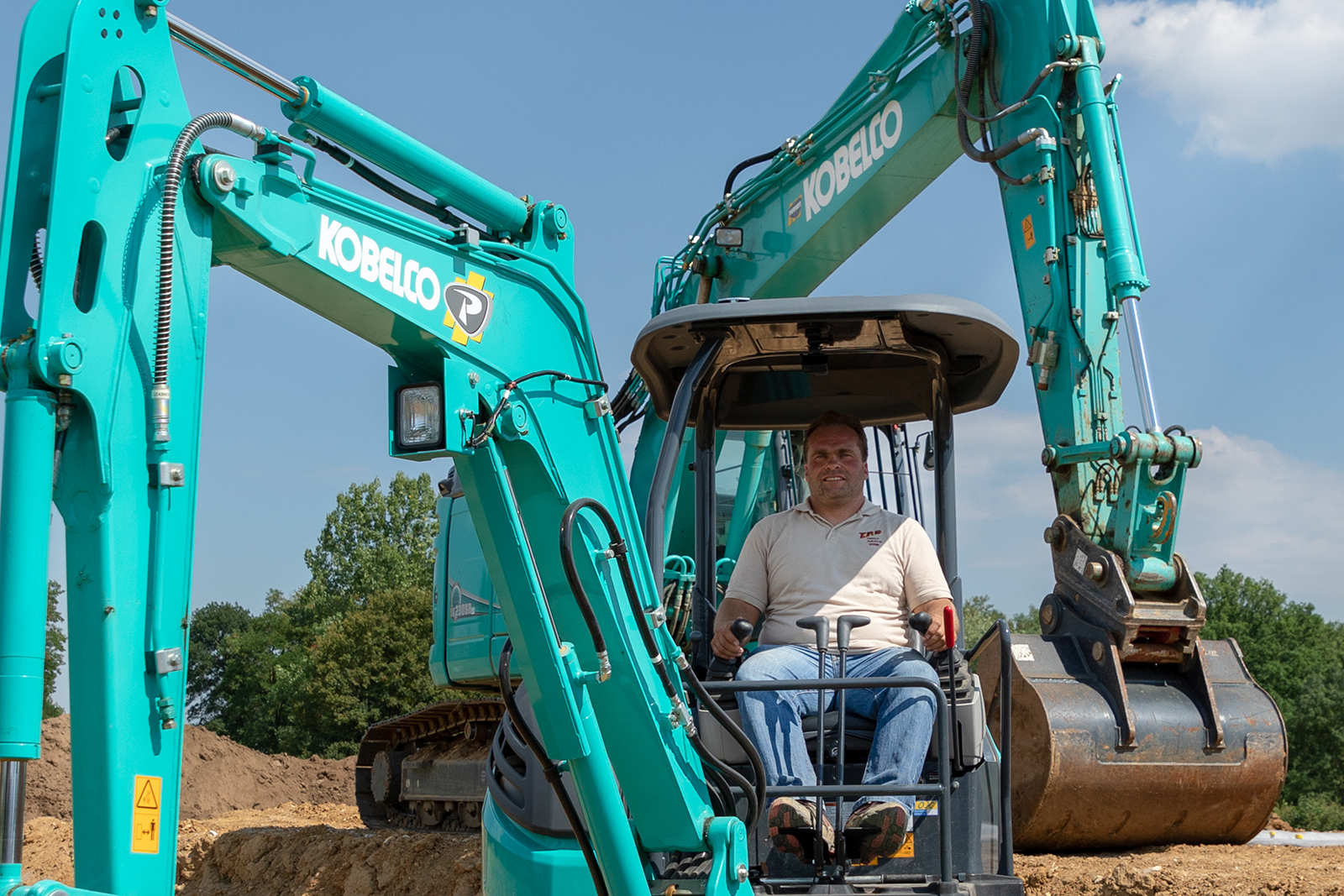 OUR DEALERS
Use our intelligent dealer locator to find your nearest Kobelco Authorised Dealer.