Built to last quality
mySK350LC-10
Country: Iceland
Customer: Suđurfell ehf
Operator: Halldór Bergmundsson
Dealer: Verkfaeri ehf
Iceland is home to just 330,000 people but attracts nearly two million tourists each year. House prices are soaring and an increase in first time buyers and foreign nationals, coupled with a shortage of affordable accommodation, means that the residential construction market is thriving. In fact, the country's Housing Financing Fund suggests that 9,000 new apartments need to be delivered in Reykjavik and surrounding areas over the next three years to keep pace with demand.
With the development of new residential areas comes the need for additional infrastructure including roads, utilities and other buildings such as schools and shops. Suđurfell ehf, a relatively young construction company based in Hafnarfjörður, is currently working on a new development in Kópavogur, around 30 minutes outside of Reykjavik. The company, which is run by Halldór Bergmundsson and Guđjón Þór Jónsson, specialises in groundworks and residential construction, and is currently using a Kobelco SK350LC-10 to help prepare the foundations for a new school.
"We've been working on this project for around a month," explains Halldór, "but we think it will take us around two years to complete. The ground in Iceland is very hard so we need machines that can withstand the tough environment for long periods of time. The Kobelco SK350LC-10 is ideal for this type of terrain as it is very strong and very high quality."
The SK350LC-10's reinforced attachments and enhanced durability make it ideal for such difficult working conditions. The machine also benefits from Integrated Noise and Dust Reduction (iNDr) technology, which promotes low noise and easy maintenance. In addition, the Generation 10 model offers increased power and greater fuel economy as well as exceptional low emissions and reduced operating costs, while still delivering an increase in working performance.
"Fuel efficiency was one of the reasons we decided to purchase the SK350LC-10," continues Halldór. "It has a very big 84-litre Ad-Blue tank, which lasts us around two weeks. I'd estimate that we're using around 15% less Ad-Blue with this machine, even though we're always working in Heavy (H) Mode."
Forty-year-old Halldór, who also operates the SK350LC-10, has been working in the construction industry for most of his adult life after being inspired by his uncle, who also operates construction equipment. During Iceland's financial crisis in 2008, many construction companies closed and Halldór was forced to find work in Norway. However, he returned when the country began its recovery and has never been busier with construction and groundworks projects.
Halldór's extensive experience operating heavy machinery is obvious as he manoeuvres the SK350LC-10 skilfully across mounds of volcanic composite material. He then uses the machine, which is fitted with a slightly larger bucket, to dig channels in the ground which will be filled with the hard volcanic rock to create solid foundations for the school.
"We've only had the SK350LC-10 for a short period of time but I'm really pleased with its performance," continues Halldór. "The stability on uneven ground is excellent and it is really comfortable to operate. I can often be in the cabin for up to ten hours a day – often in extreme weather conditions – but it is really just like a home-from-home."
Key benefits
• Power meets Efficiency
• 5% improved digging volume in H-Mode
• 10% fuel reduction in S-Mode
• Reinforced attachments for optimum durability
• 80% decrease in NOx emissions
• Redesigned upper deck for easy maintenance and all-round visibility.
Machine specification
Operating weight 35,400 kg – 36,900 kg
Engine rated power 213 kW / 289.6 HP (Metric)
Bucket capacity 1.20 m3 – 1.80 m3
Drawbar pulling force 321 kN
Swing speed 10.0 min -1
Bucket digging force 221 kN / 244 kN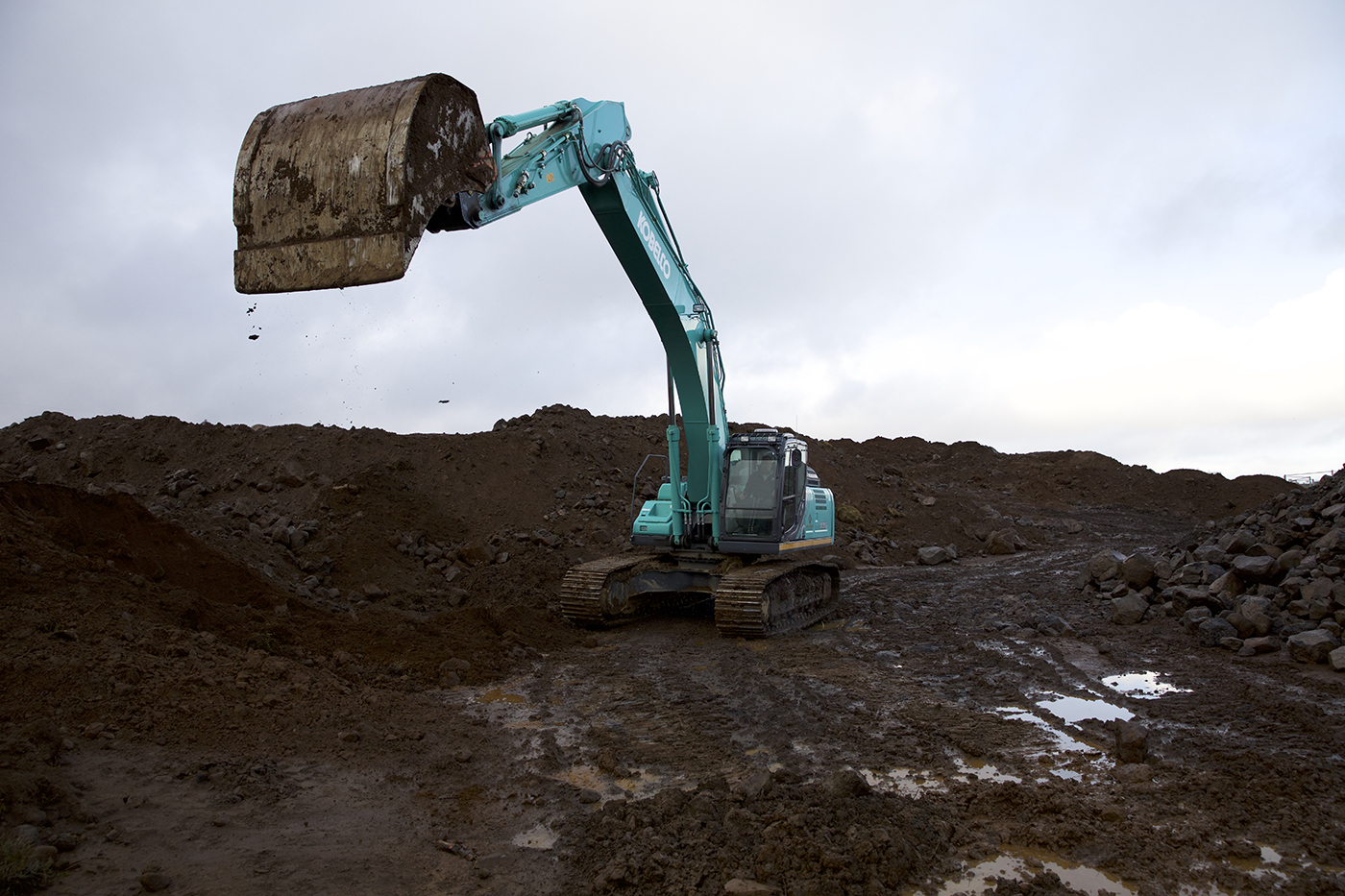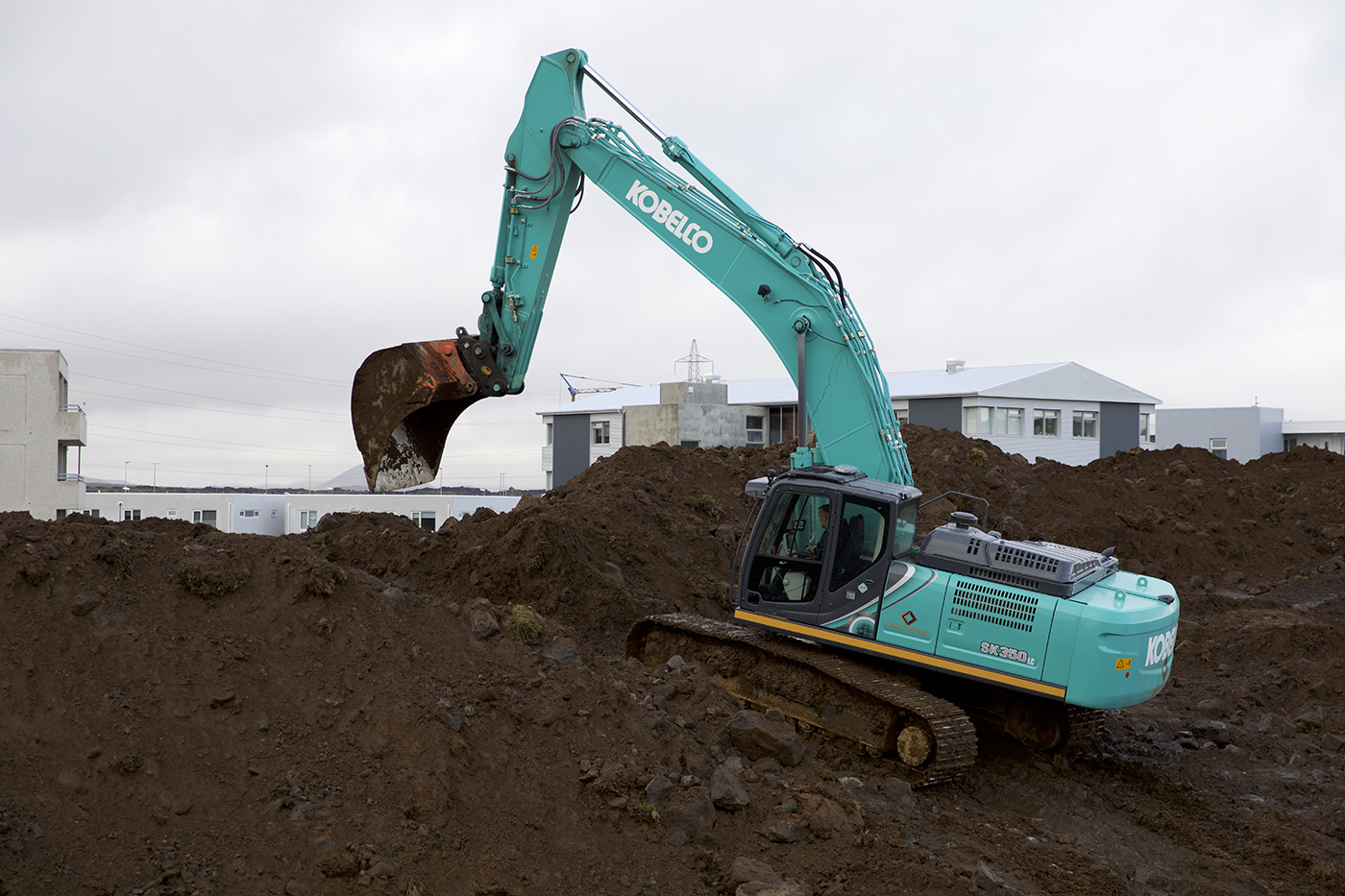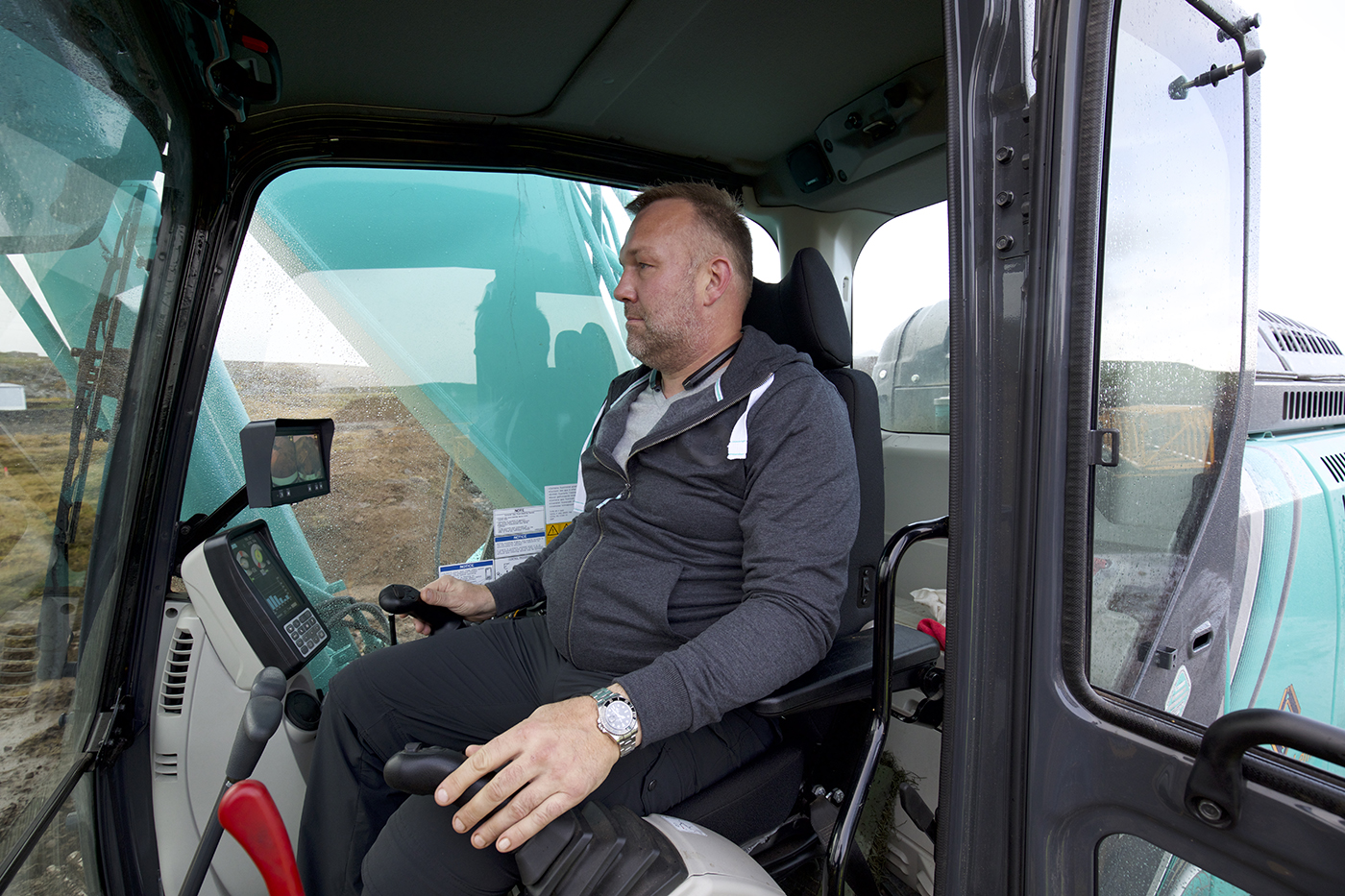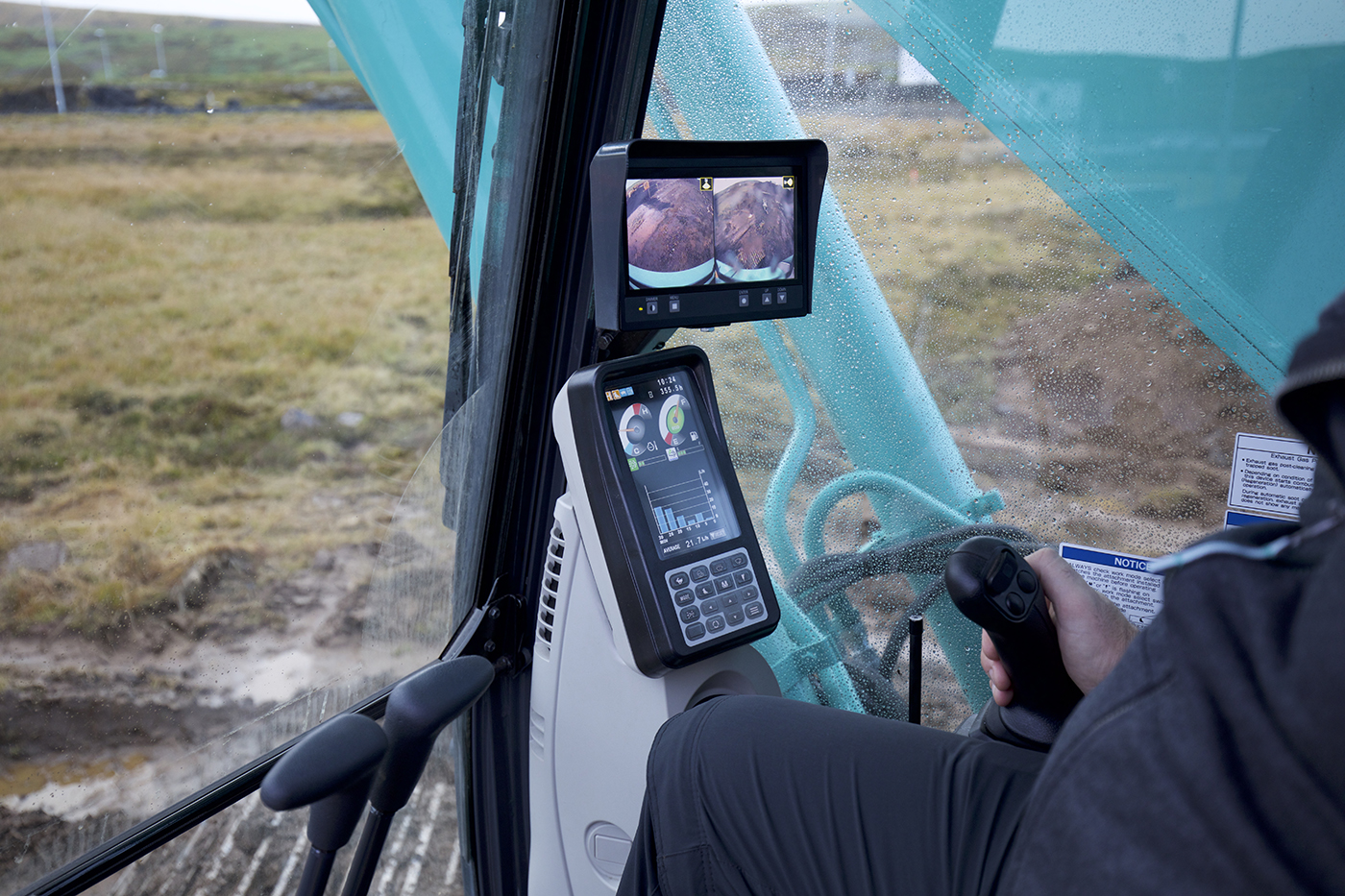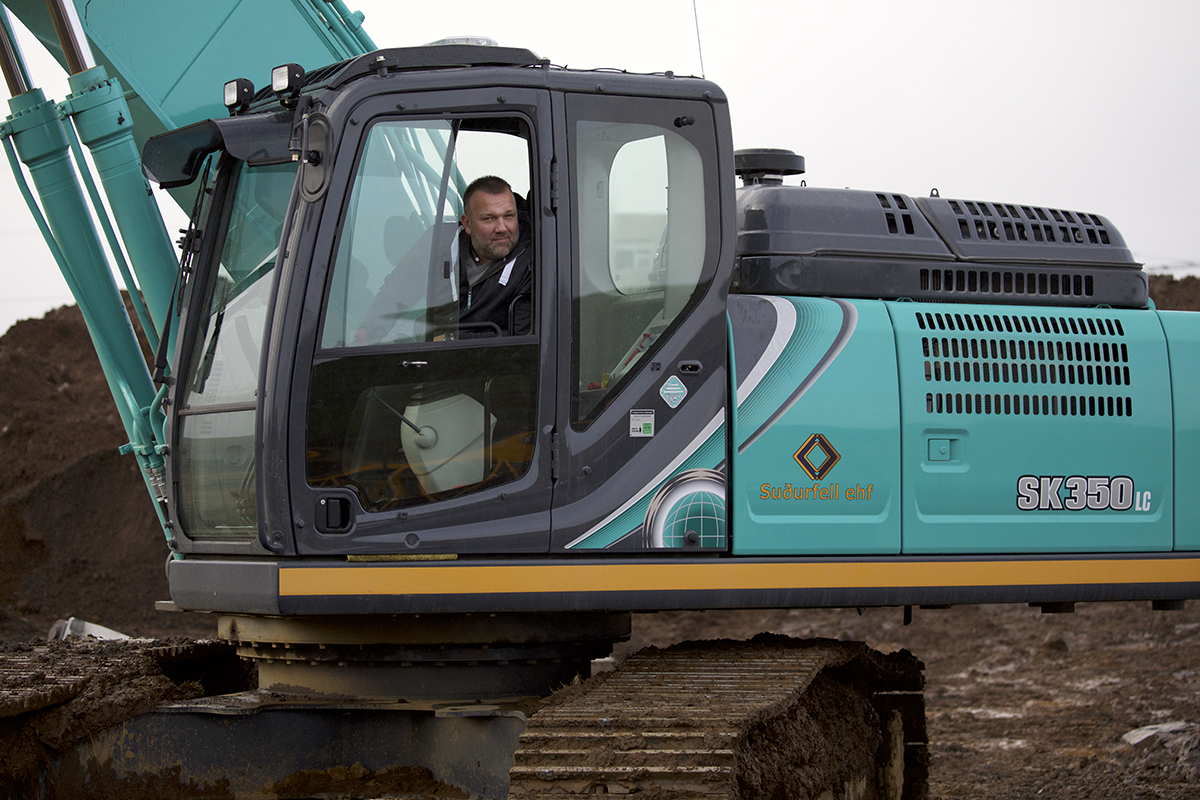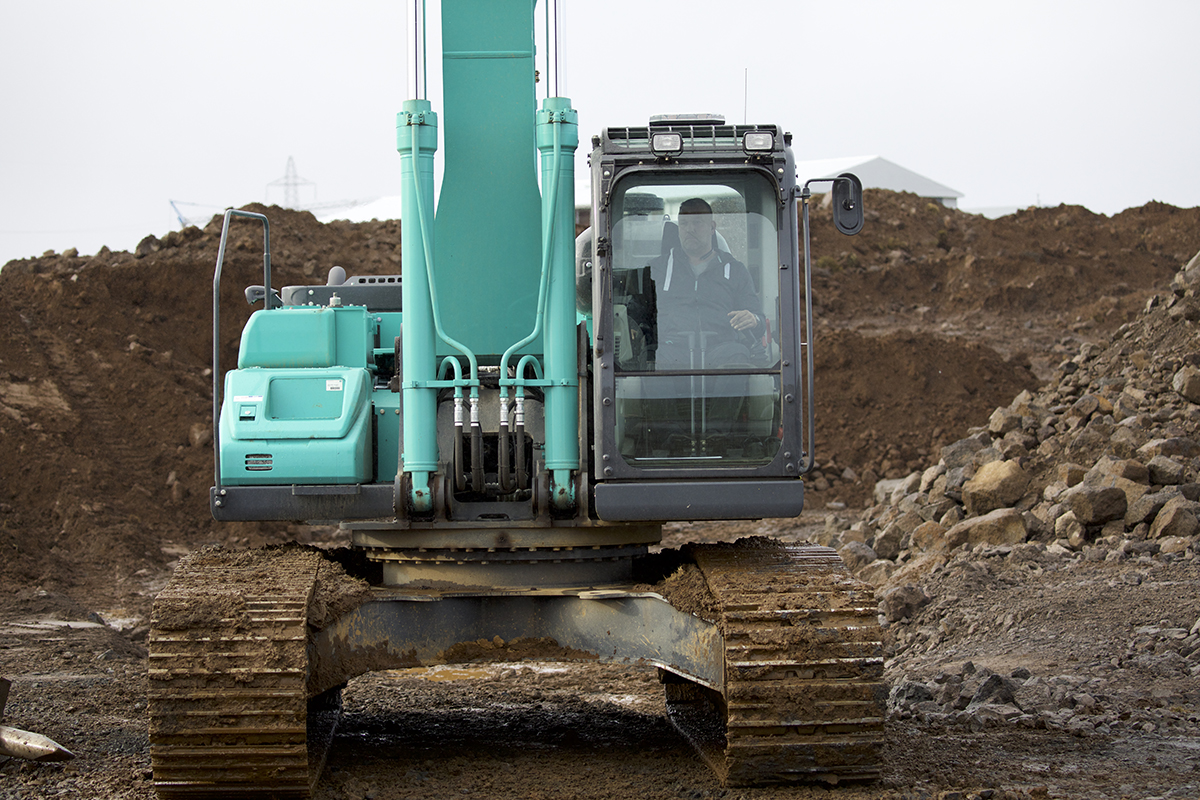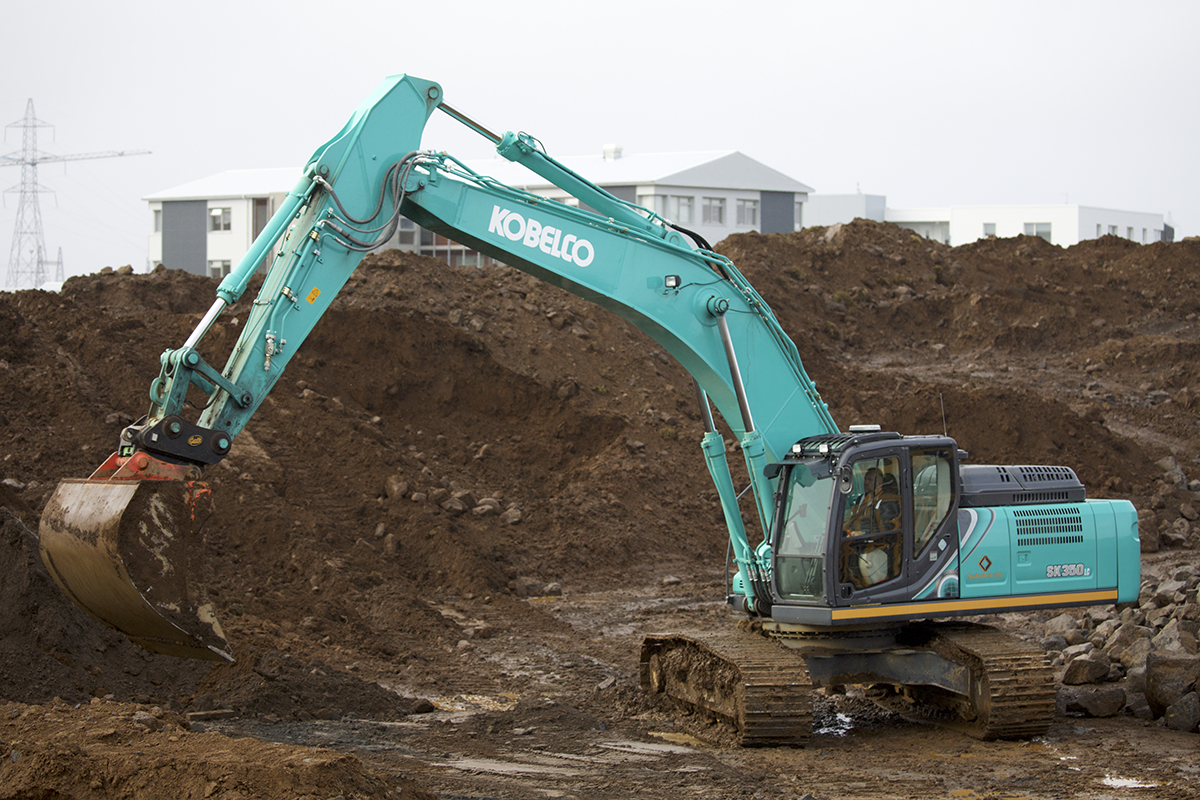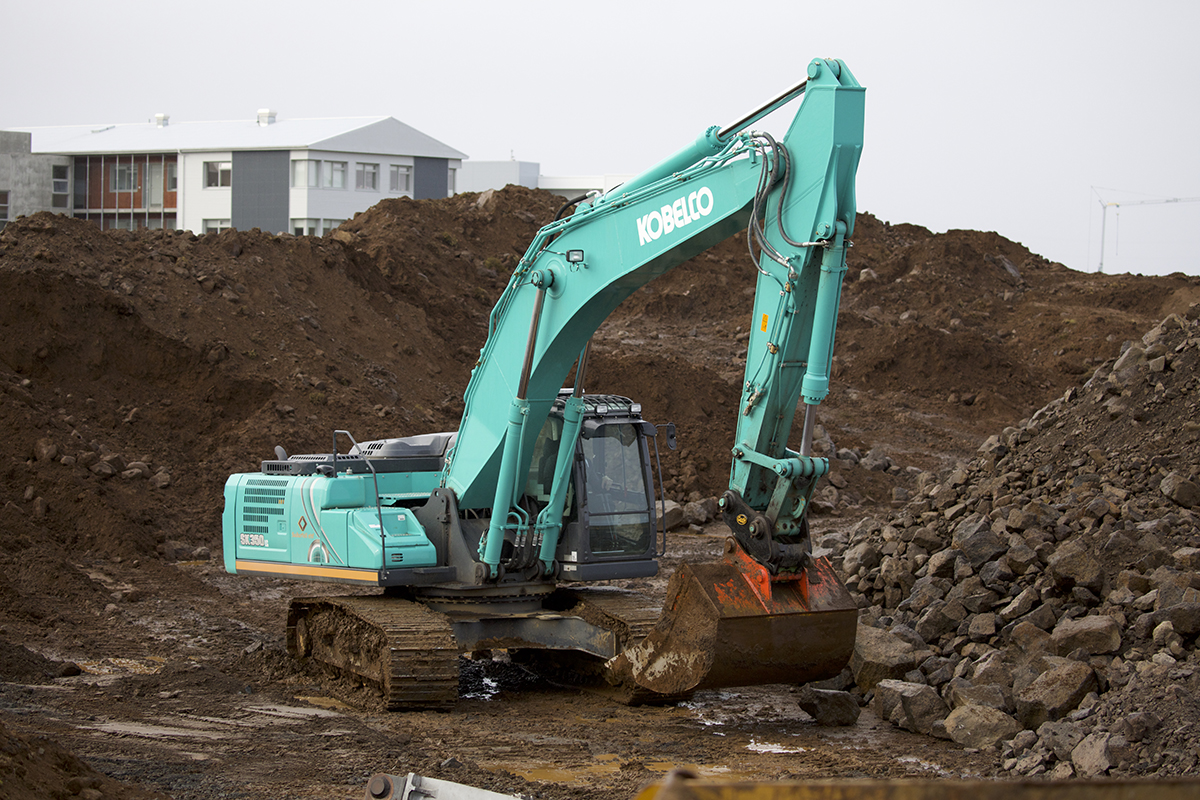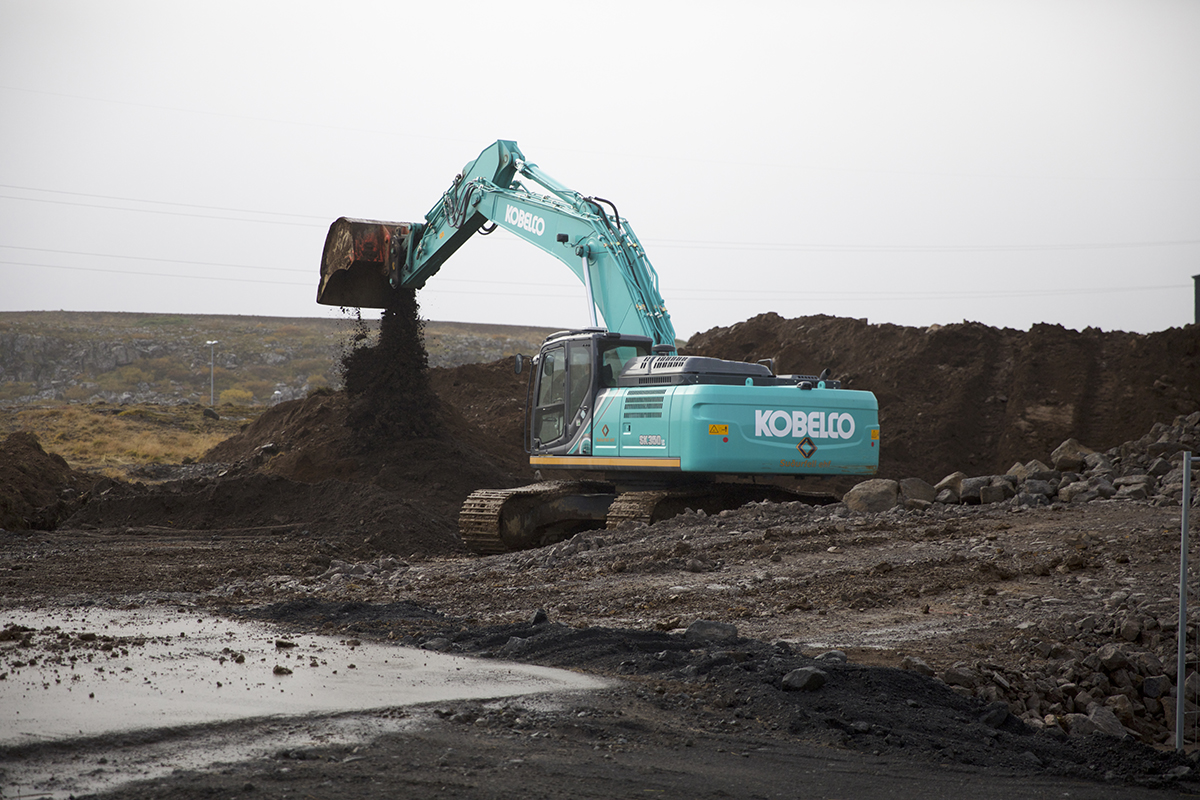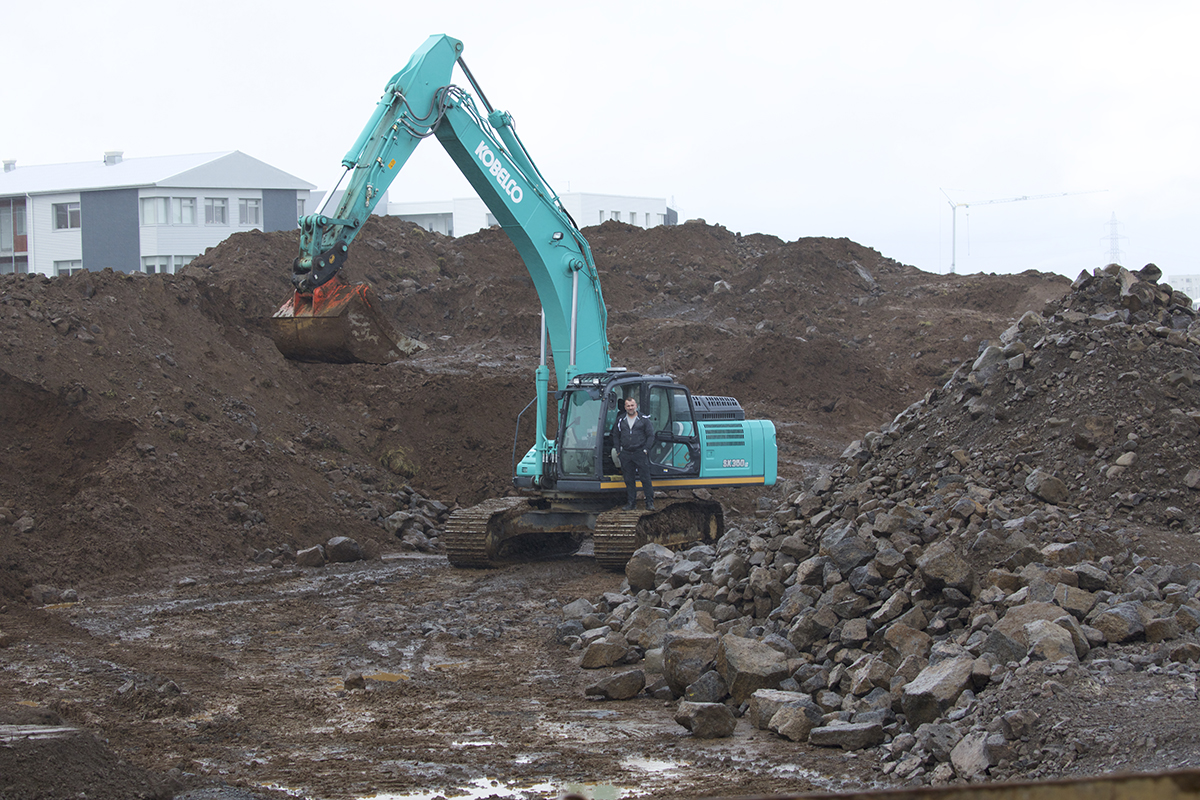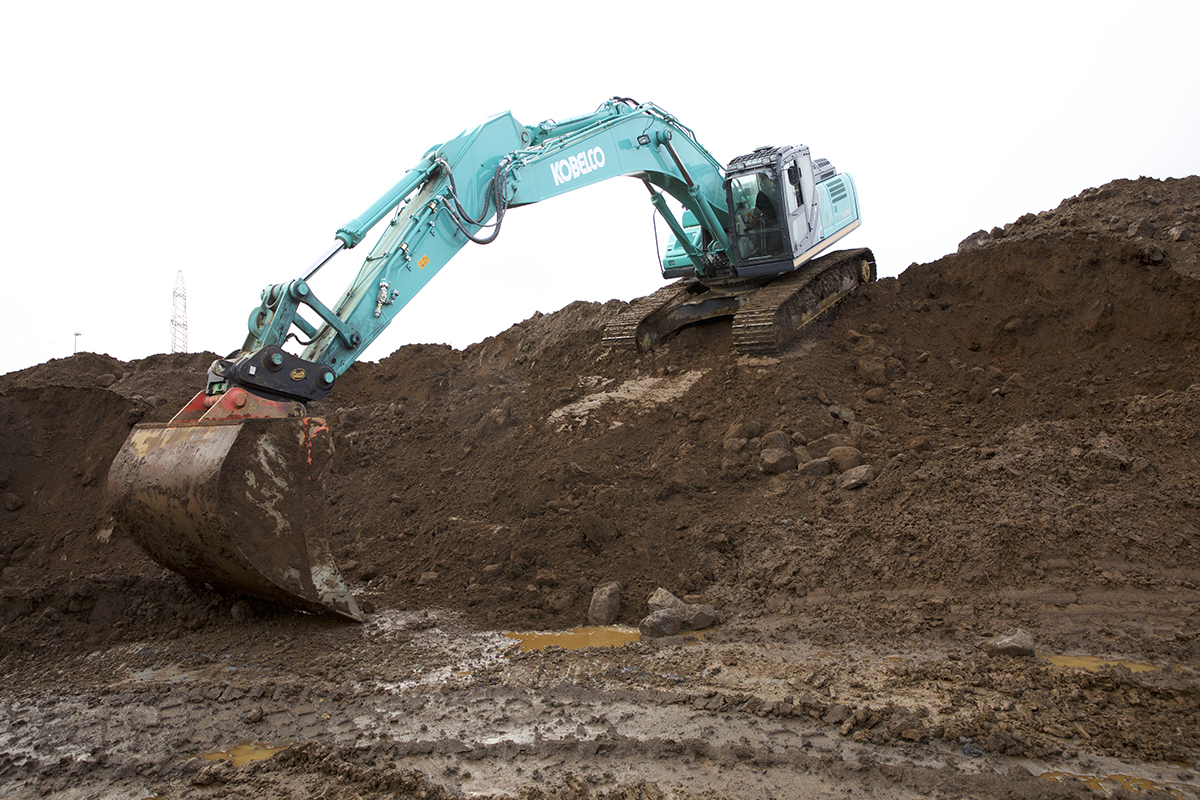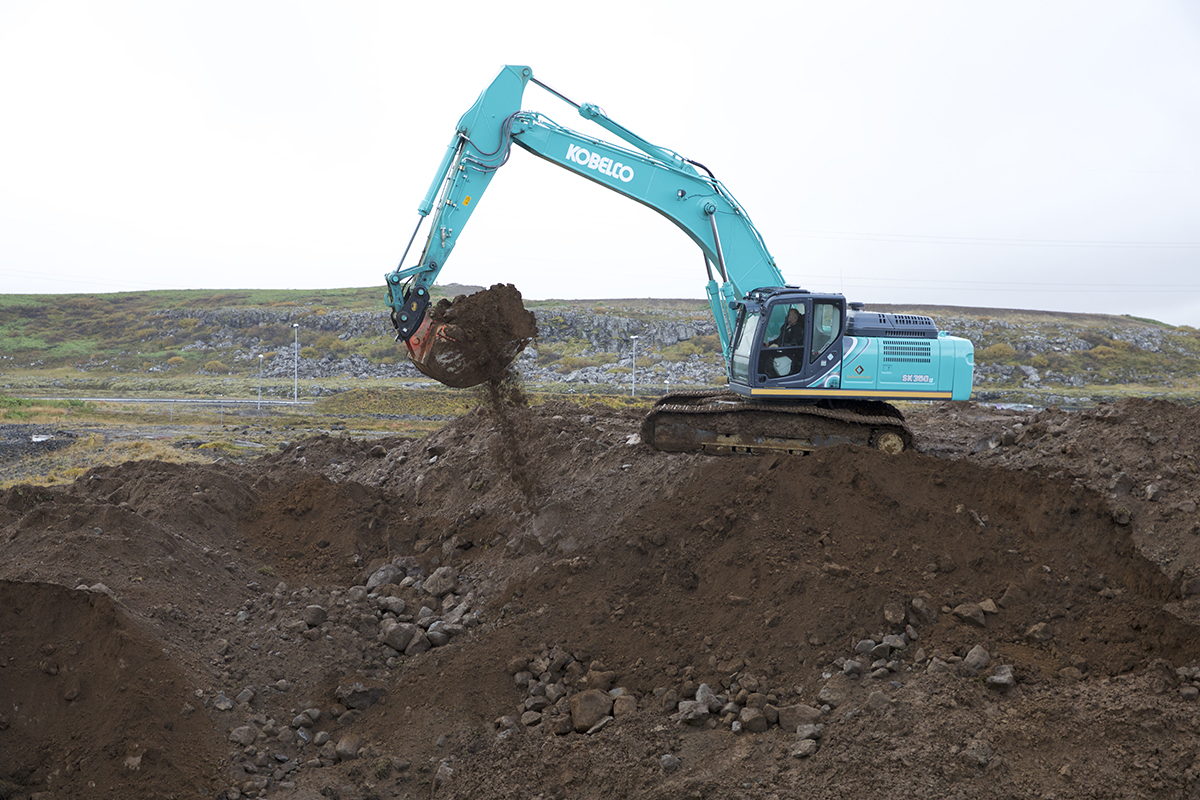 OUR DEALERS
Use our intelligent dealer locator to find your nearest Kobelco Authorised Dealer.