High performance
myED160BR-5 Blade Runner
Country: Iceland
Customer: Gröfuþjónusta Þormars
Operator: Heiðar Þormarsson
Dealer: Verkfaeri ehf
With its volcanoes, mountains, lava fields, fjords and glaciers, there are very few countries in Europe that can match Iceland's dramatic landscape. Renowned as the 'land of fire and ice', the Nordic island, which is home to just 330,000 people, attracts nearly two million tourists each year, contributing around 10% to the country's economy.
Iceland's low taxes and competitive costs for skilled labour, land and electricity make it a very attractive base for the industrial sector. The country has recovered well from the worldwide financial crisis of 2008 and in particular, the residential construction market is thriving due to an increase of first time buyers and foreign nationals, plus a shortage of apartments.
With the development of new residential areas comes the need for utilities and groundworks. Gröfuþjónusta Þormars, a family-run business established in 1988, is one such company that specialises in the housing sector.
In a remote area of Rangárvallasýsla, around an hour-and-a-half drive from the centre of Reykjavik, Heiðar Þormarsson is using a Kobelco ED160BR-5 to lay water pipes into the ground. The region's highlands make it popular with hikers and horse riders so a new residential area and hotel is being developed nearby at Rangárþing eystra. Gröfuþjónusta Þormars is responsible for installing all the utilities for the development, including the water supply and fibre optic cables.
The ED160BR-5 is a dual-purpose machine that can both excavate and dozer terrain with remarkable precision and work performance and can cover a whole range of jobs including levelling, digging, pipe laying and backfi¬lling. The machine, which is fully compliant with the latest Stage 4 (Tier IV) exhaust emissions regulations, features a large-capacity (33.9 Lt) DEF/AdBlue tank to reduce fill-up downtime, and the use of Kobelco's innovative iNDr system means that the ED160BR-5 is very quiet in operation.
"Purchasing the Kobelco ED160BR-5 was an easy choice for us," explains Heiðar, who has been working for his father's business since 2000. "We were already familiar with the Kobelco brand and were aware of its reputation for high-quality machinery. We're a small family-run company and we needed a machine that would make economic sense for us. The multi-purpose ED160BR-5 excavator/dozer was just what we needed."
Heiðar drives the ED160BR-5 slowly and carefully away from a stream, up the bank and along the grasslands in the direction of the new development. While he does this, his colleagues feed water pipes through a special attachment at the end of the machine's arm, which then 'ploughs' them approximately 1.1m into the ground.
Laying the pipes in this way means that there is minimal ground disturbance and on closer inspection, there is little evidence that pipes now lay beneath the surface. A ground clearance of 455mm from the lower section of track to undercarriage enables the machine to travel across a variety of terrains with ease, while the ED160BR-5's curved tracks help avoid significant damage to the grass.
"We've only been operating the ED160BR-5 for a couple of months but I really like the machine – it is very easy to drive," continues Heiðar. "Fuel consumption is also excellent, which is important as fuel can be so expensive in Iceland. We don't need to fill the machine up very often."
This particular water pipe installation at Rangárþing eystra took Heiðar and his team less than an hour to complete with the ED160BR-5, but as the 33-year-old explains, machine comfort is really important because he can sometimes be in the cabin for eight to ten hours a day: "The ground here is quite uneven, so it is nice to have a comfortable seat. It is very quiet inside the cabin too – at least when I don't have the radio on!"
The ED160BR-5's dual-purpose characteristics mean that Gröfuþjónusta Þormars can also be flexible when planning the next project. After leaving this site at lunchtime, the machine, which also benefits from a short radius design and narrow gauge, was transported by flatbed truck to another jobsite approximately 15km away. This time, the machine is needed to help build a road on a new development of holiday homes.
Heiðar uses the machine to lay volcanic grit exhumed from a nearby riverbed before using the hydraulically adjustable dozer blade to level the material. The dozer blade action features Power, Angle and Tilt (PAT) adjustability via a single lever control, while the raised height of the ED160BR-5's cab ensures Heiðar has an unrestricted and safe view of the dozer blade at all times.
"Operating the tilt-angle dozer blade is very simple," explains Heiðar. "I can angle the blade in many different ways, which enables me to level this material very easily. All-in-all, I am very pleased with the ED160BR-5."
Key statistics
Operating weight 15,900 kg
Engine rated power 74 kW/2,000 min-1
Bucket capacity 0.50 m3 ISO heaped
Dozer capacity 1.6 m3
Swing speed 11 min-1
Bucket digging force 90.1 kN
Blade 6-way type, foldable
Blade size 3260 mm x 815 mm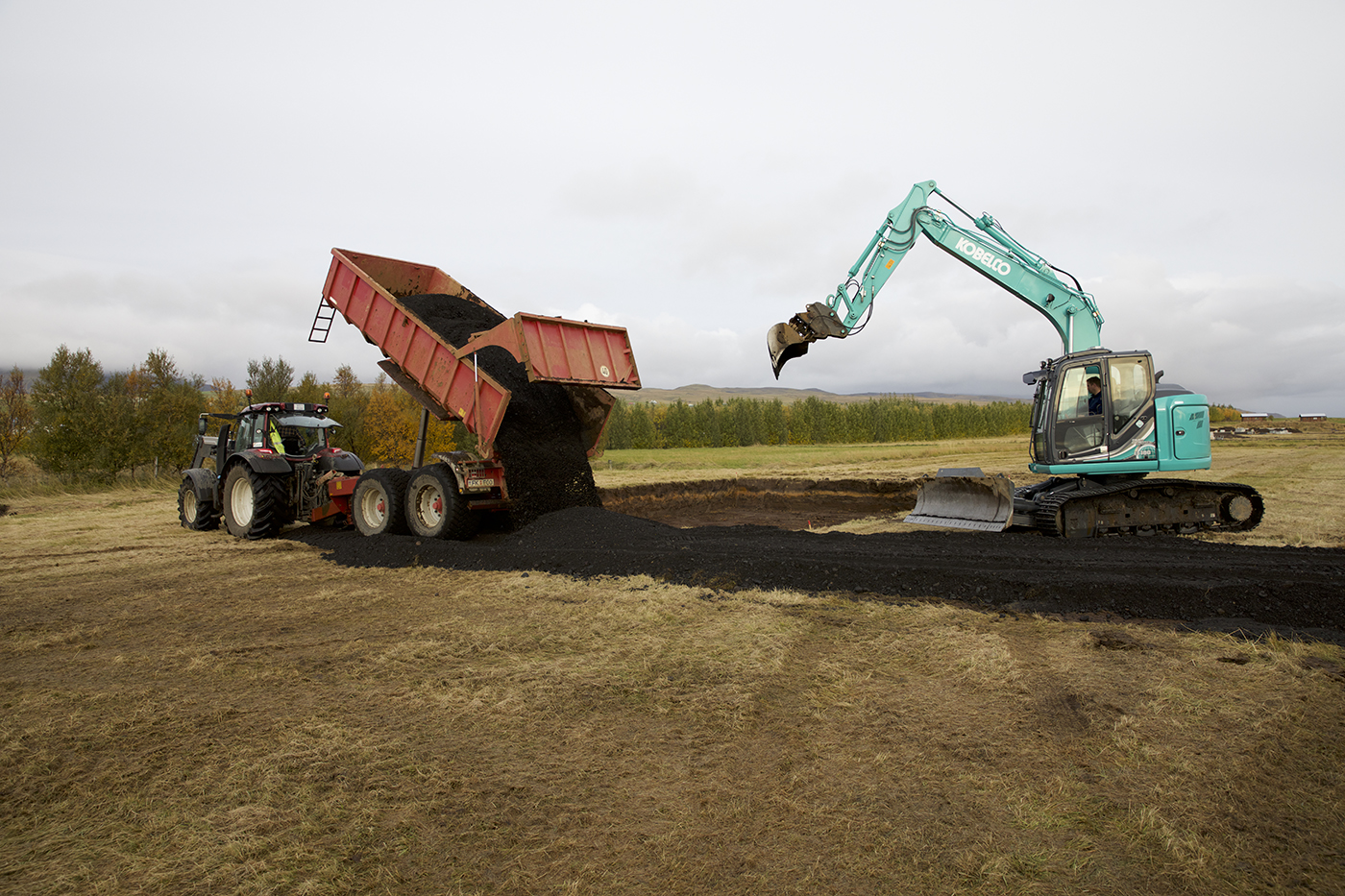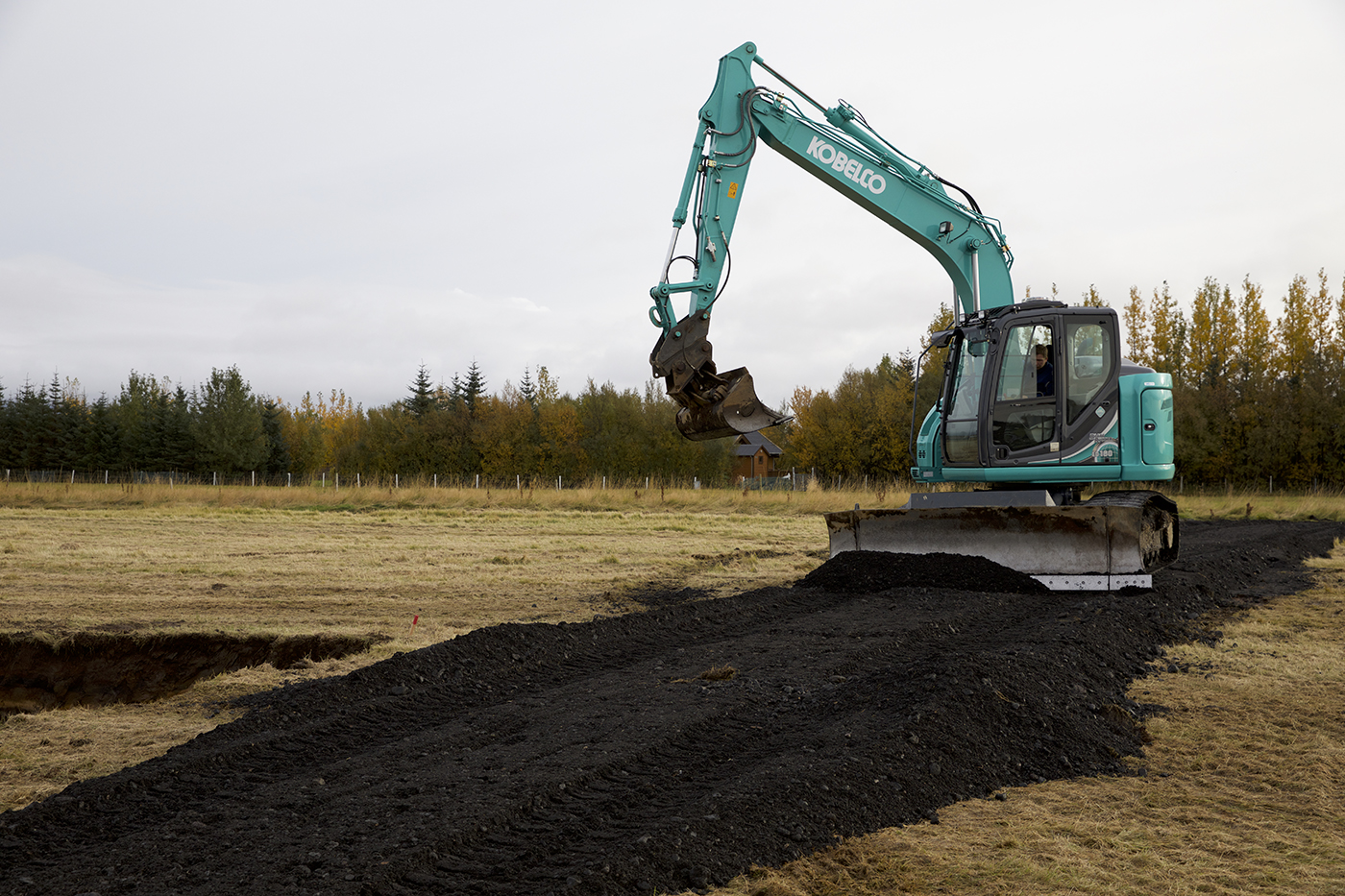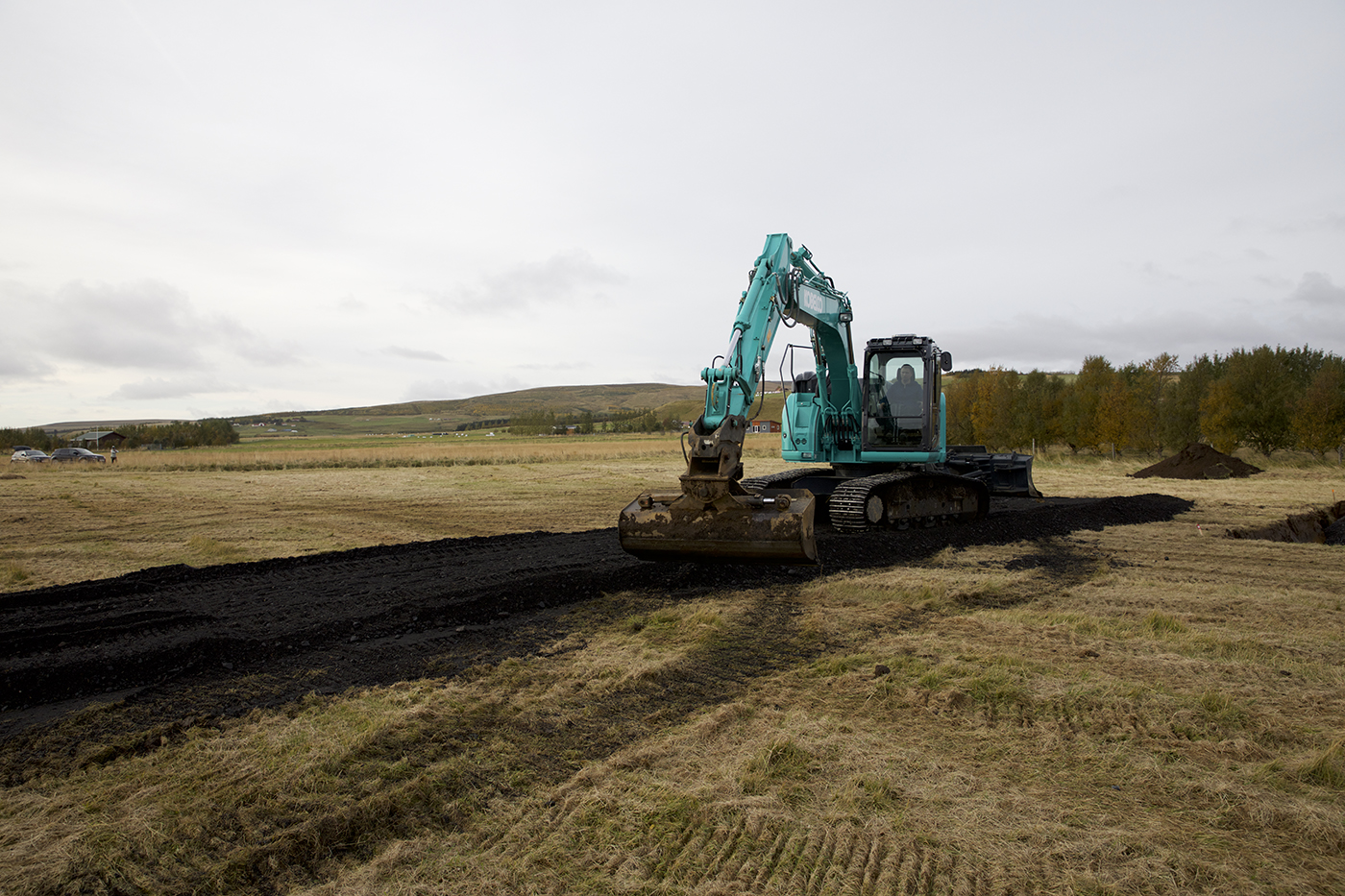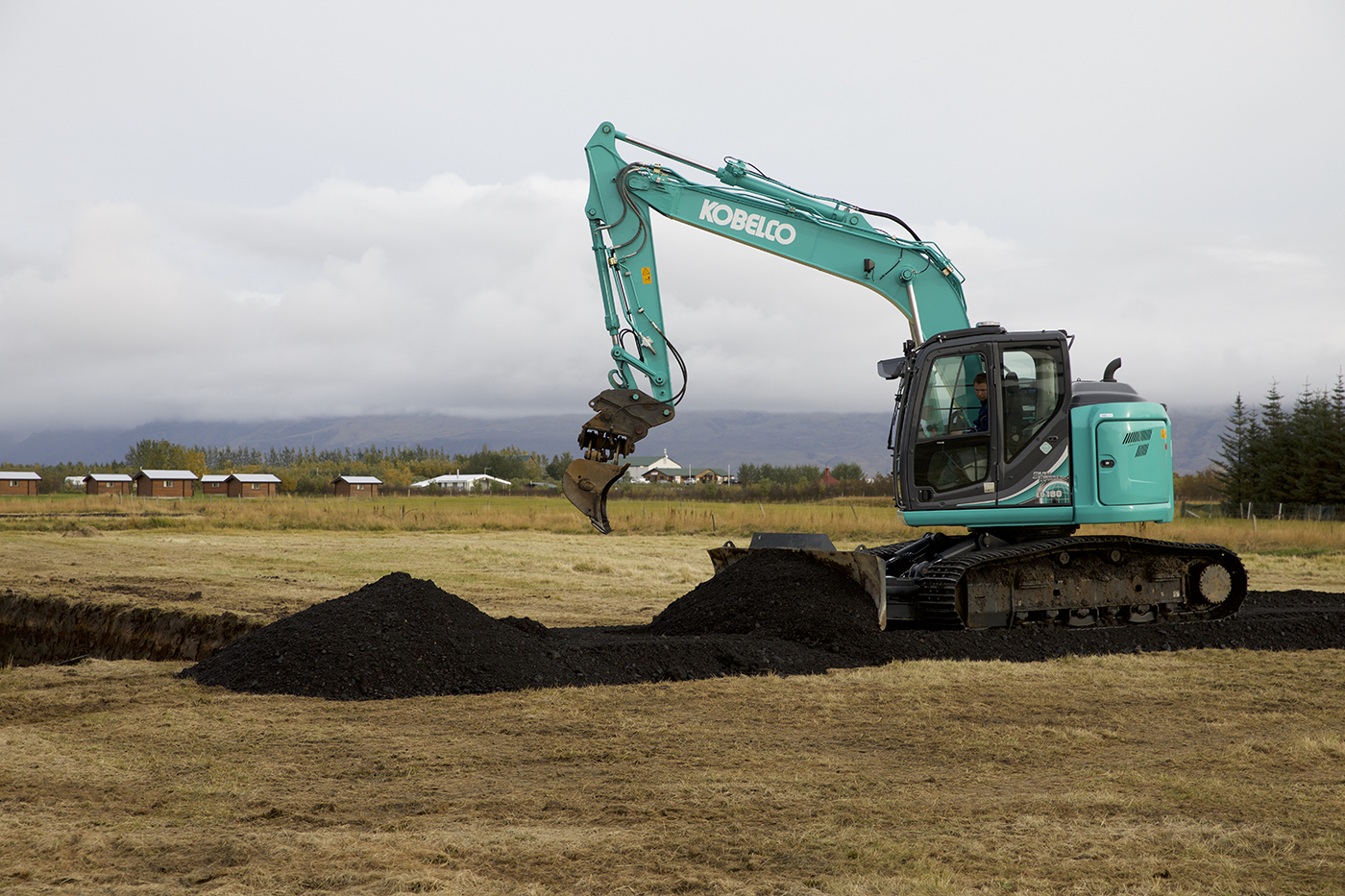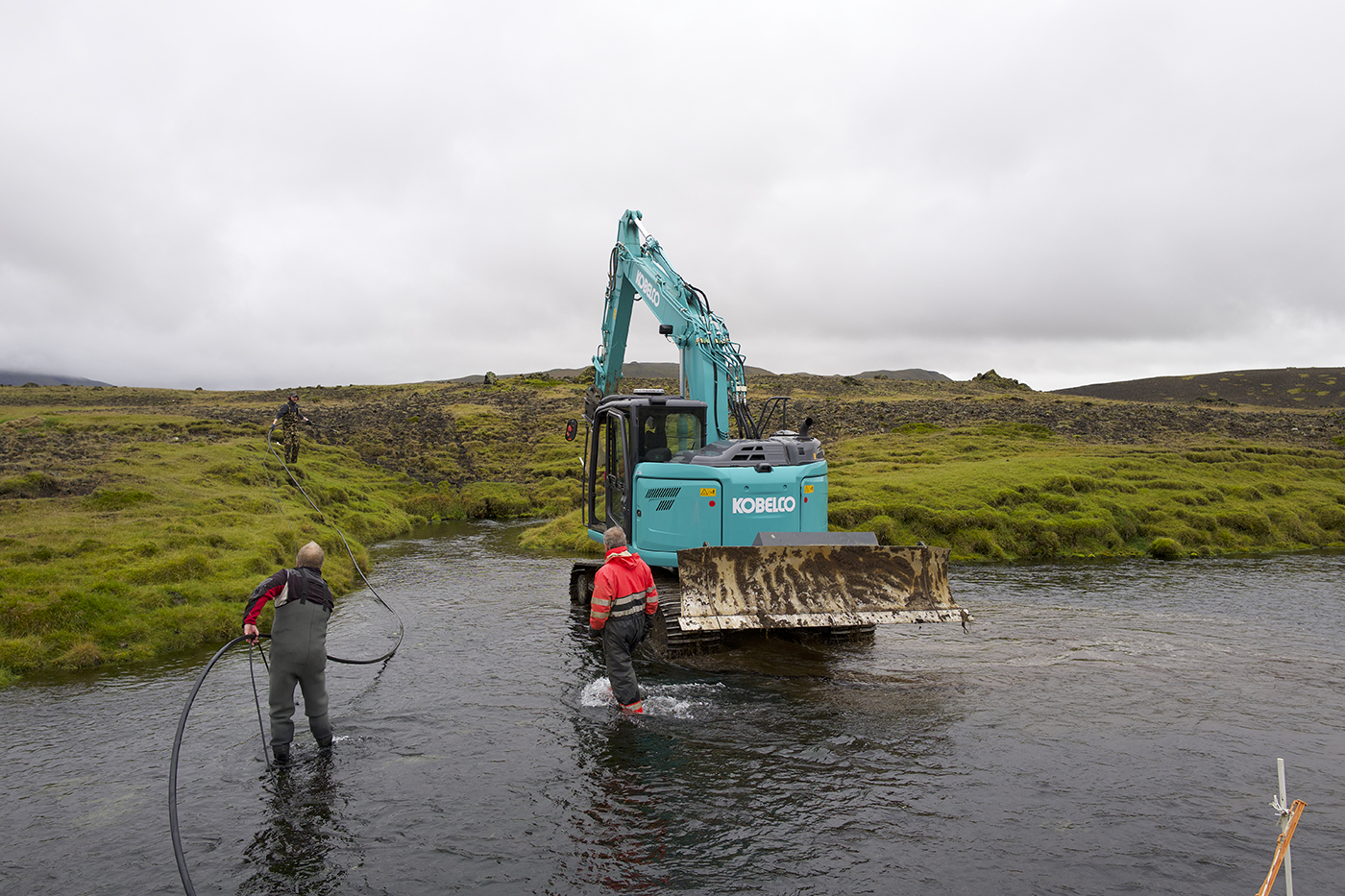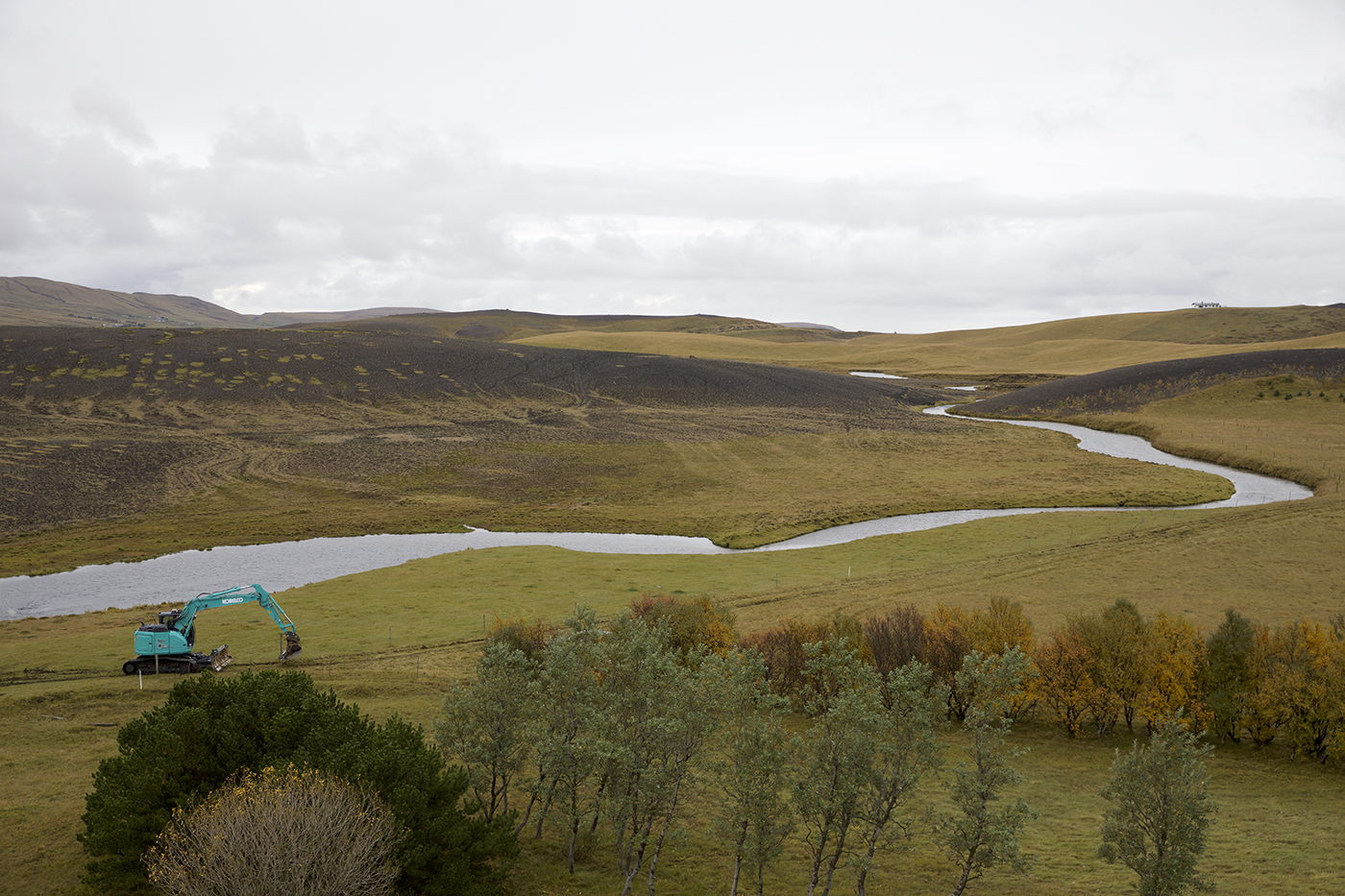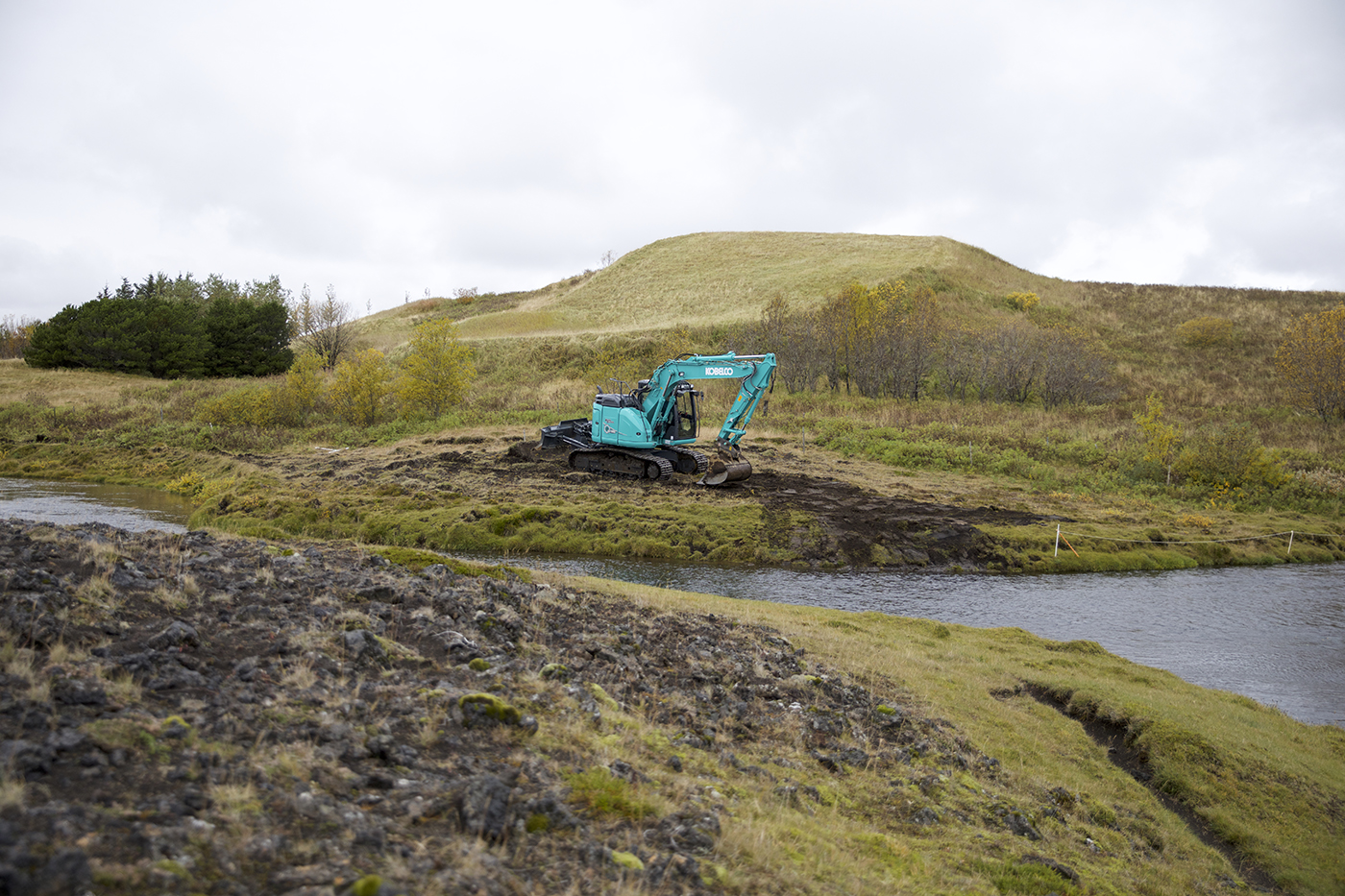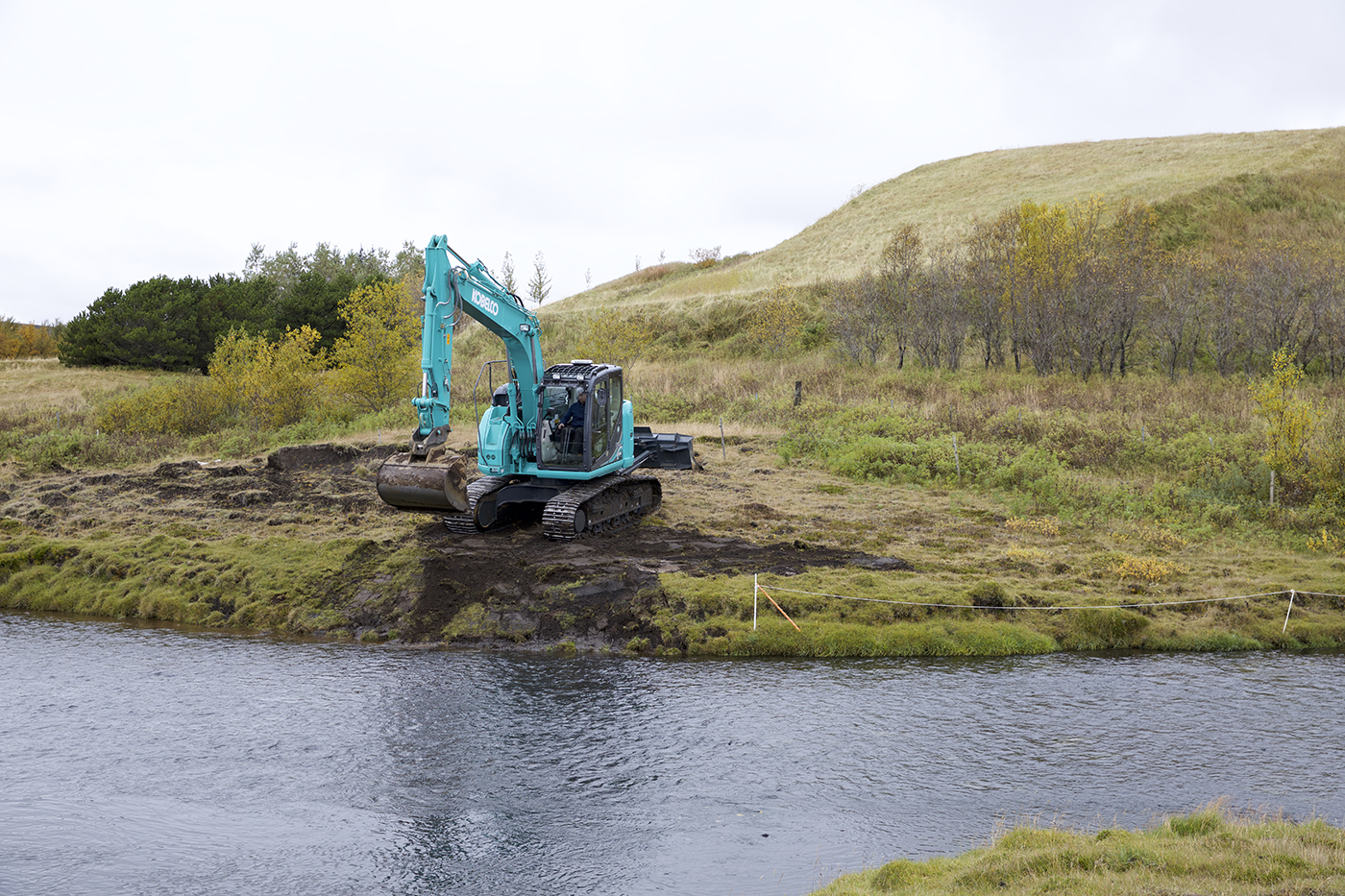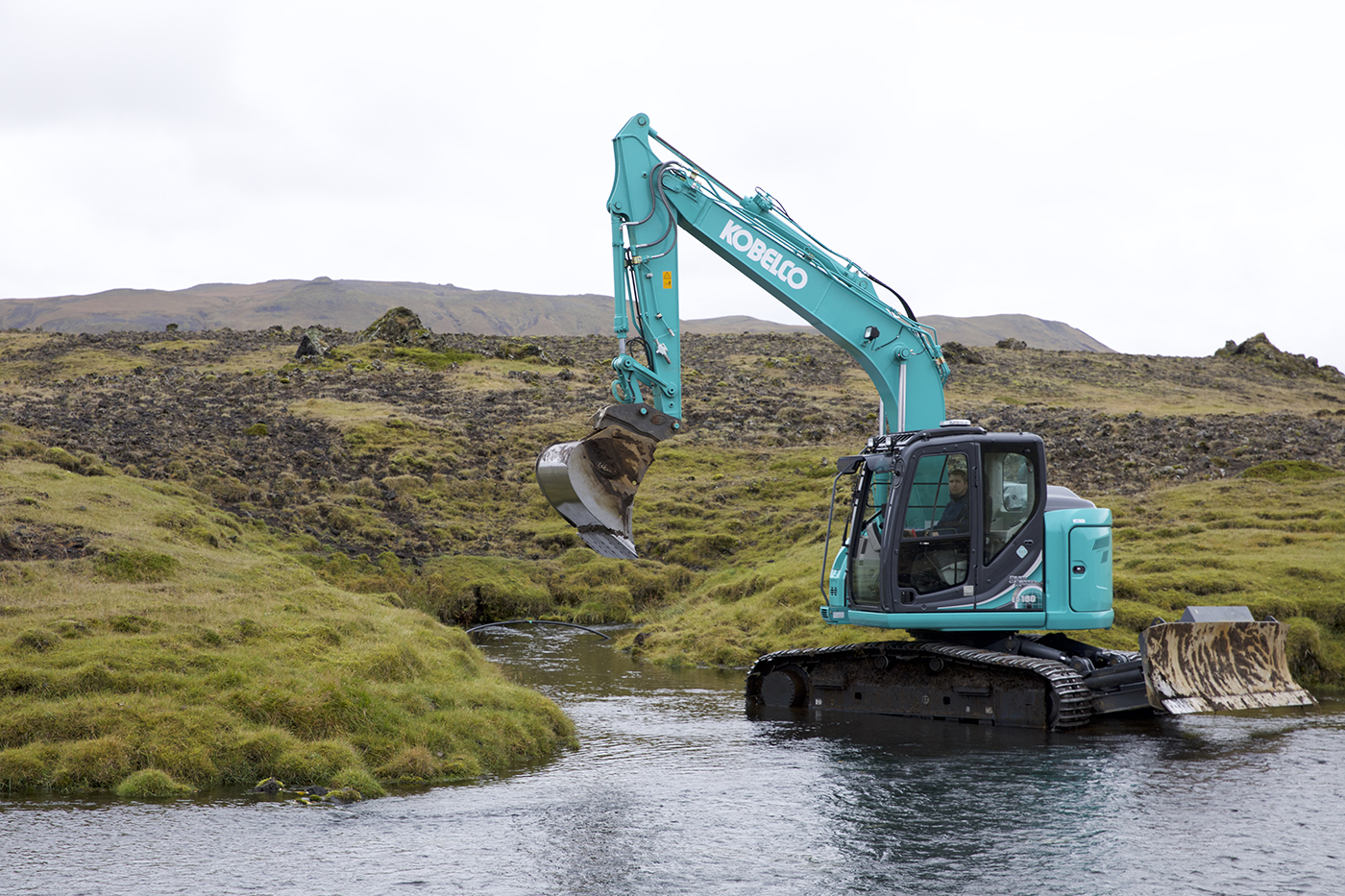 OUR DEALERS
Use our intelligent dealer locator to find your nearest Kobelco Authorised Dealer.