mySK850LC-10E
Machine: SK850LC-10E
Dealer: ANTS srl
Dealer owner: Massimo Medici
Customer: Calcestruzzi Corradini
Operator: Leccese Gabriele
Job site area: Salvaterra (RE) Italy
The jobsite
Family-run Calcestruzzi Corradini was established in 1940 and has been excavating and processing stone and making concrete for generations in beautiful northern Italy. At the heart of the nation's construction business, the firm are central to the building of motorways, airports, bridges and aqueducts. They also create new products from their own on-site geotechnical laboratory.
Calcestruzzi Corradini is currently operating a Kobelco SK850LC-10E on this jobsite in Salvaterra. Its main purpose is to load dump trucks with inert material to be screened and selected according to the plot.
The machine
Kobelco launched the SK850LC-10 at Bauma in 2019. Back then, it was the Japanese manufacturer's largest excavator in Europe. Driven by a powerful Hino engine, the machine delivers superior strength and performance via an uprated specification of 2,120 Nm of torque and 380 kW of power. The SK850LC-10E also features Kobelco's latest cooling system – a hydraulically-driven twin fan engine cooling system. This hydraulic version also prevents over-cooling by use of integrated sensors to reduce the speed of the twin-fan unit, helping to increase efficiency and reliability.
The operator
Leccese Gabriele has certainly been impressed with the power and size of the SK850LC-10E. "I have never worked with such a big machine before – I have always worked with machines around 50 tonnes," he said. "I find this excavator very handy despite being so big. It seems very fluid and balanced. This machine stops at nothing, it's like a tank!"
The dealer
Massimo Medici is the owner of authorised Kobelco dealer, ANTS, which supplied the machine to Calcestruzzi Corradini. "I have been in the construction industry for over 30 years – I was originally a sales manager before I founded ANTS," he explains. "ANTS currently has eight employees, but the business is growing and is now responsible for the sales and service of Kobelco excavators across the whole area of Emilia.
"This Kobelco SK850LC-10E was delivered to the customer in October 2020, after we had previously supplied them with an SK350. We have been working with Calcestruzzi Corradini since 2010.
"I have a long relationship with Kobelco, so when the manufacturer returned to Europe in 2013, I thought it was a good opportunity and I took it. We were amazed at the quality of Kobelco compared to the competition. We were immediately happy with Kobelco, both with the company and its people."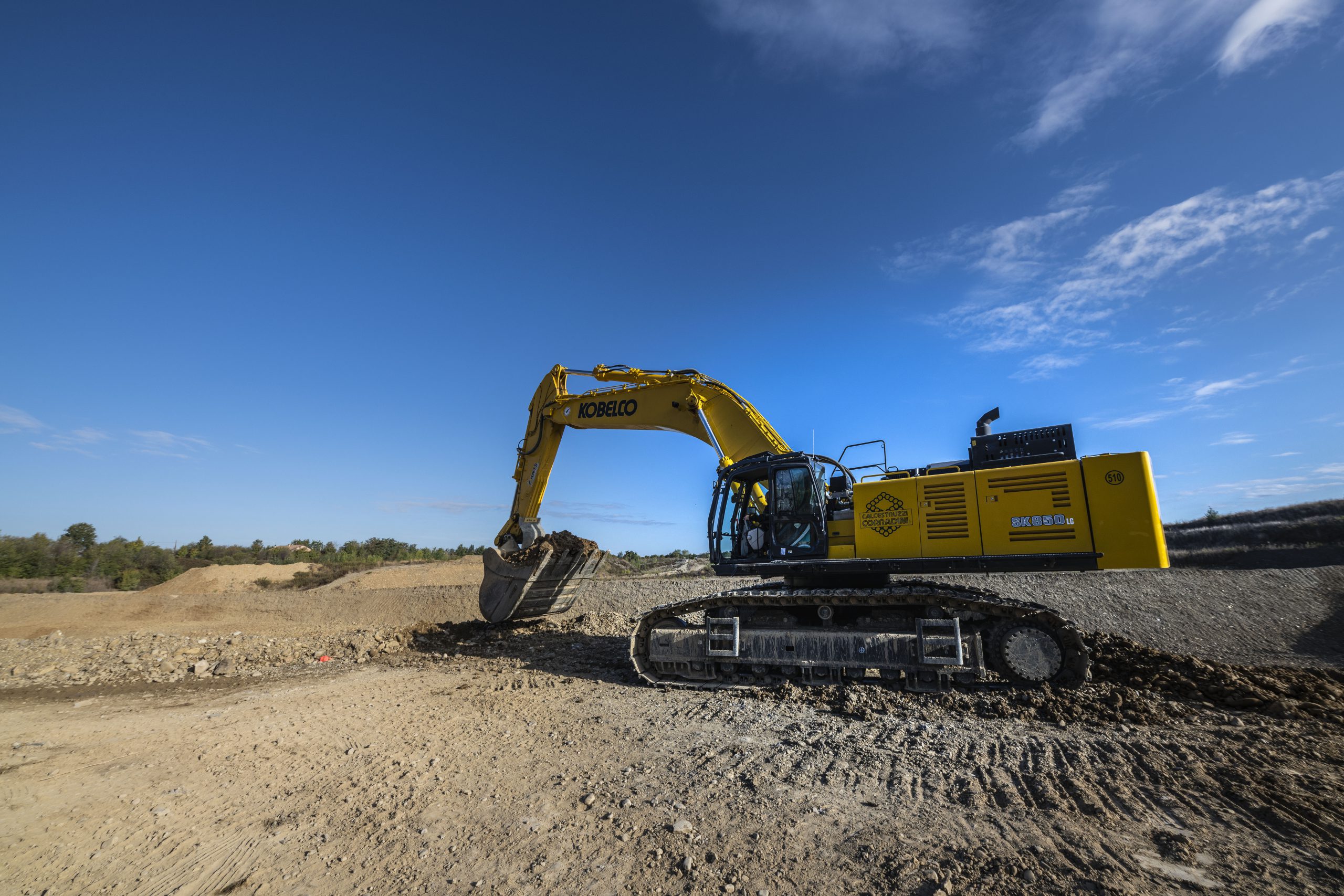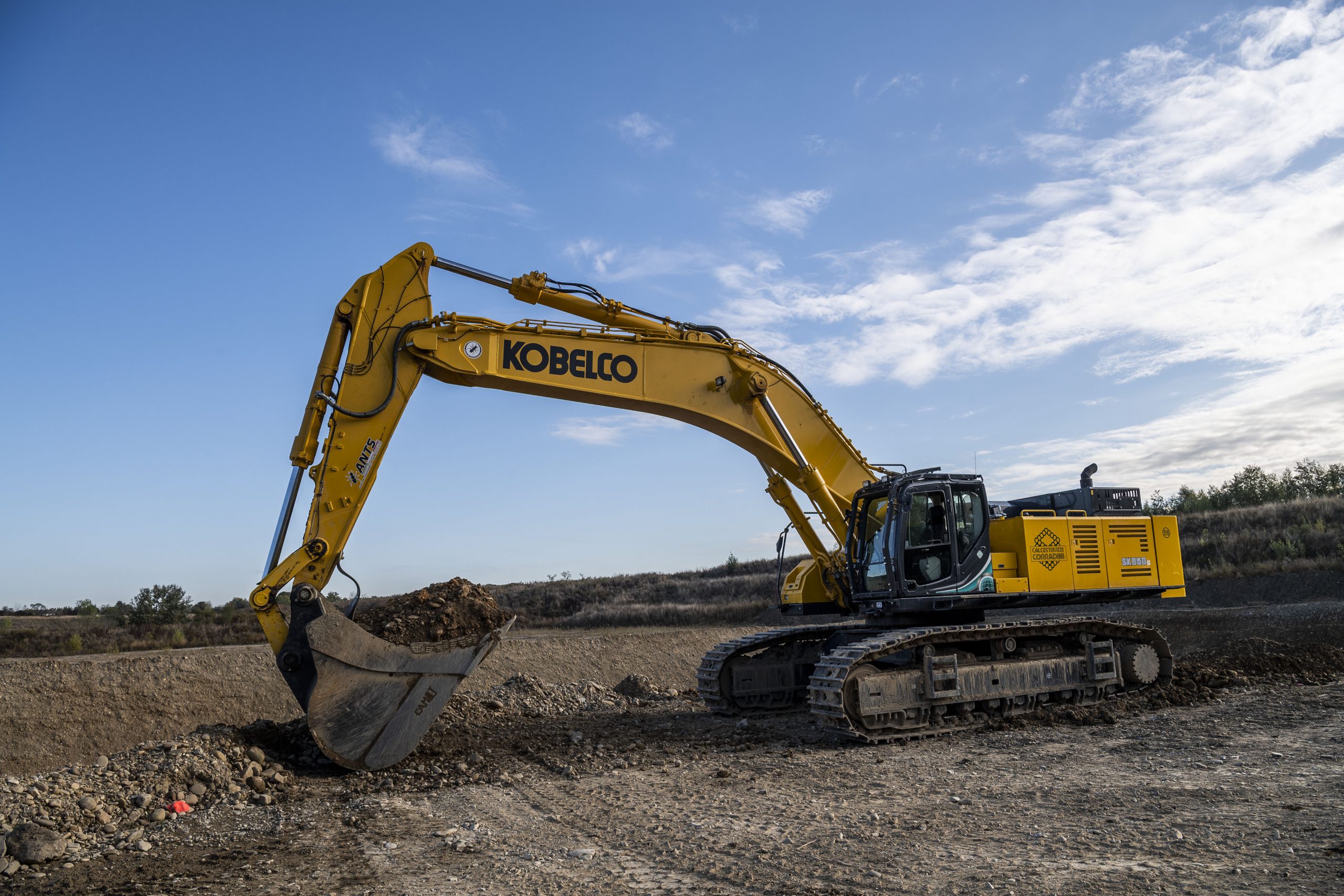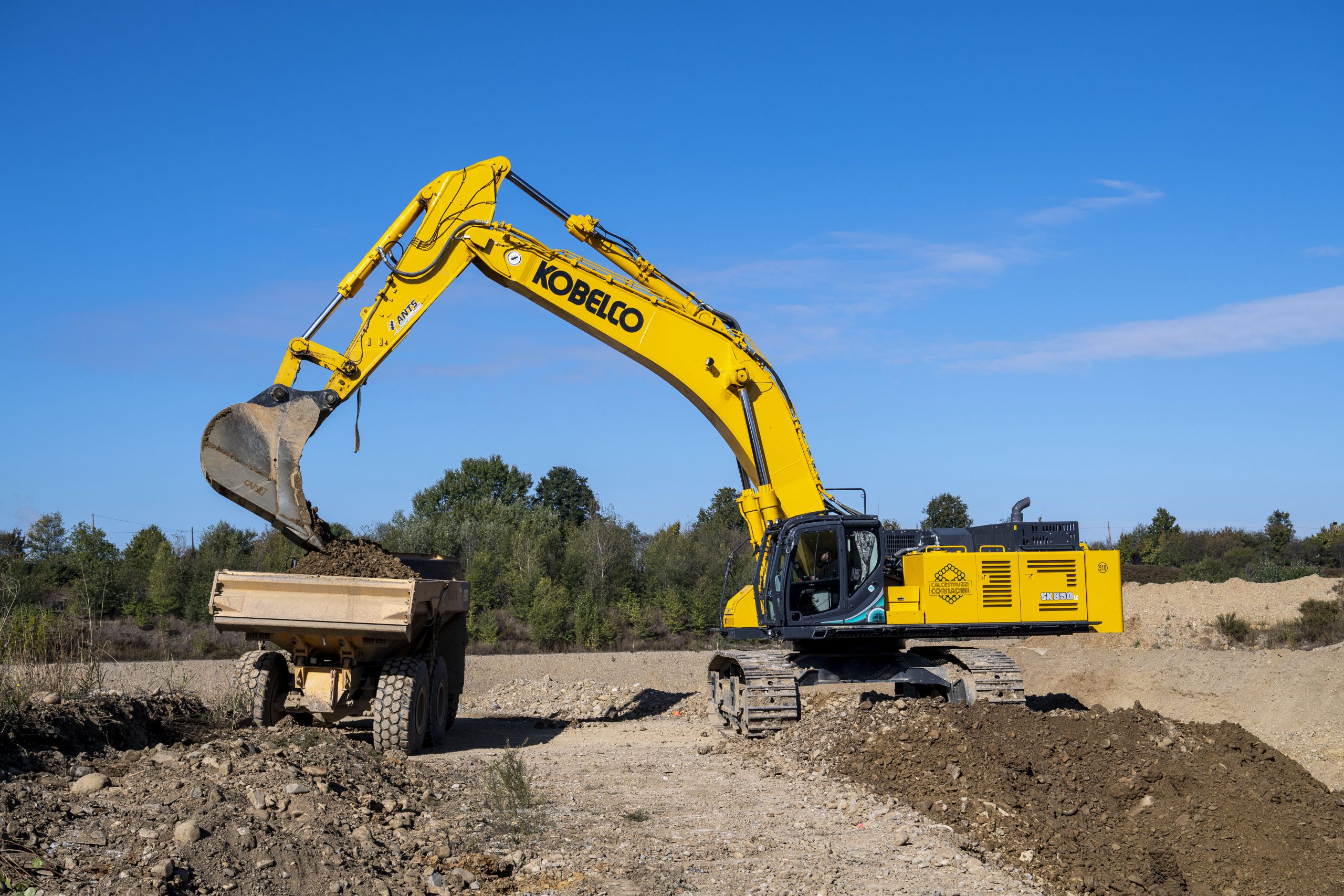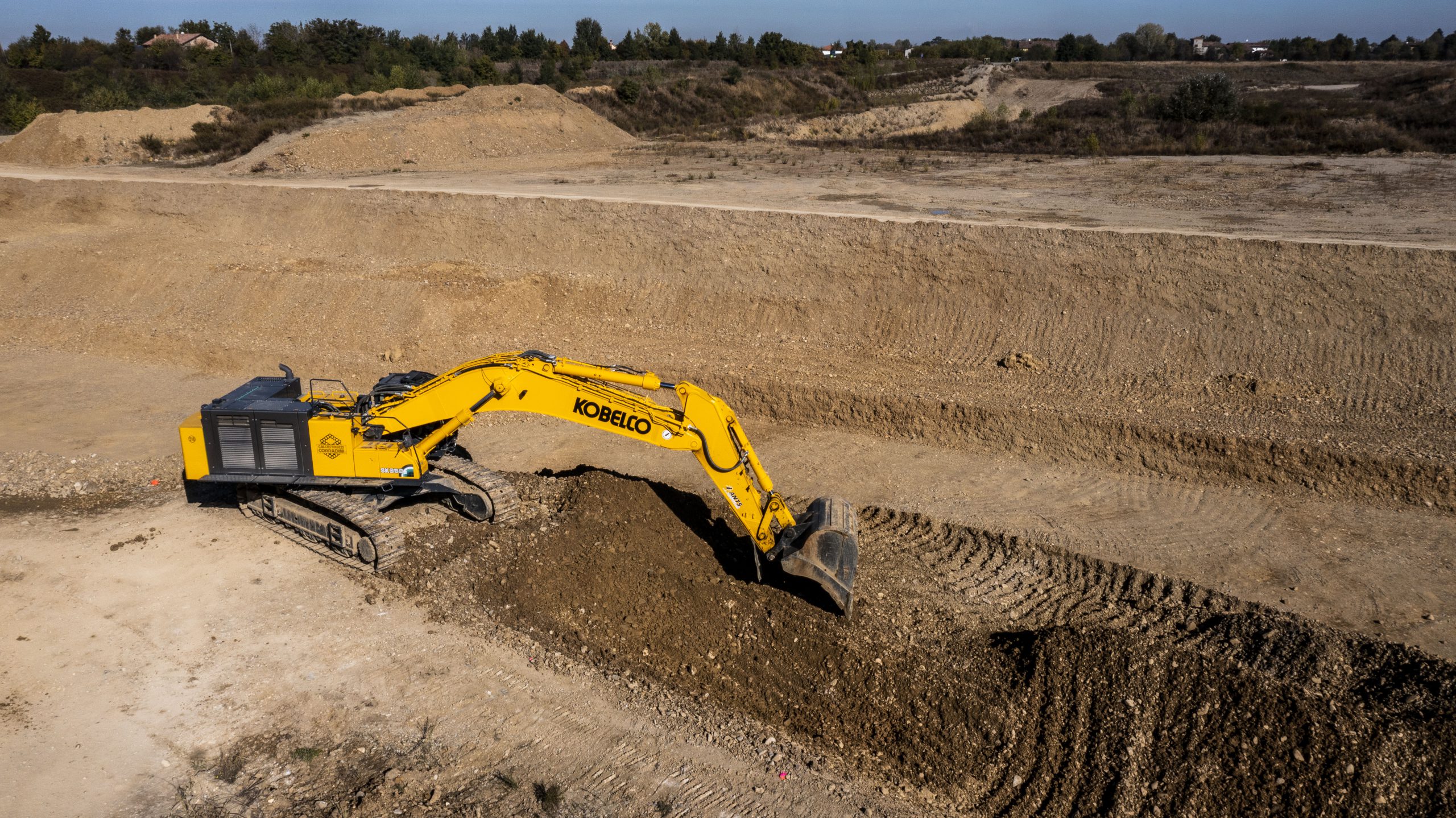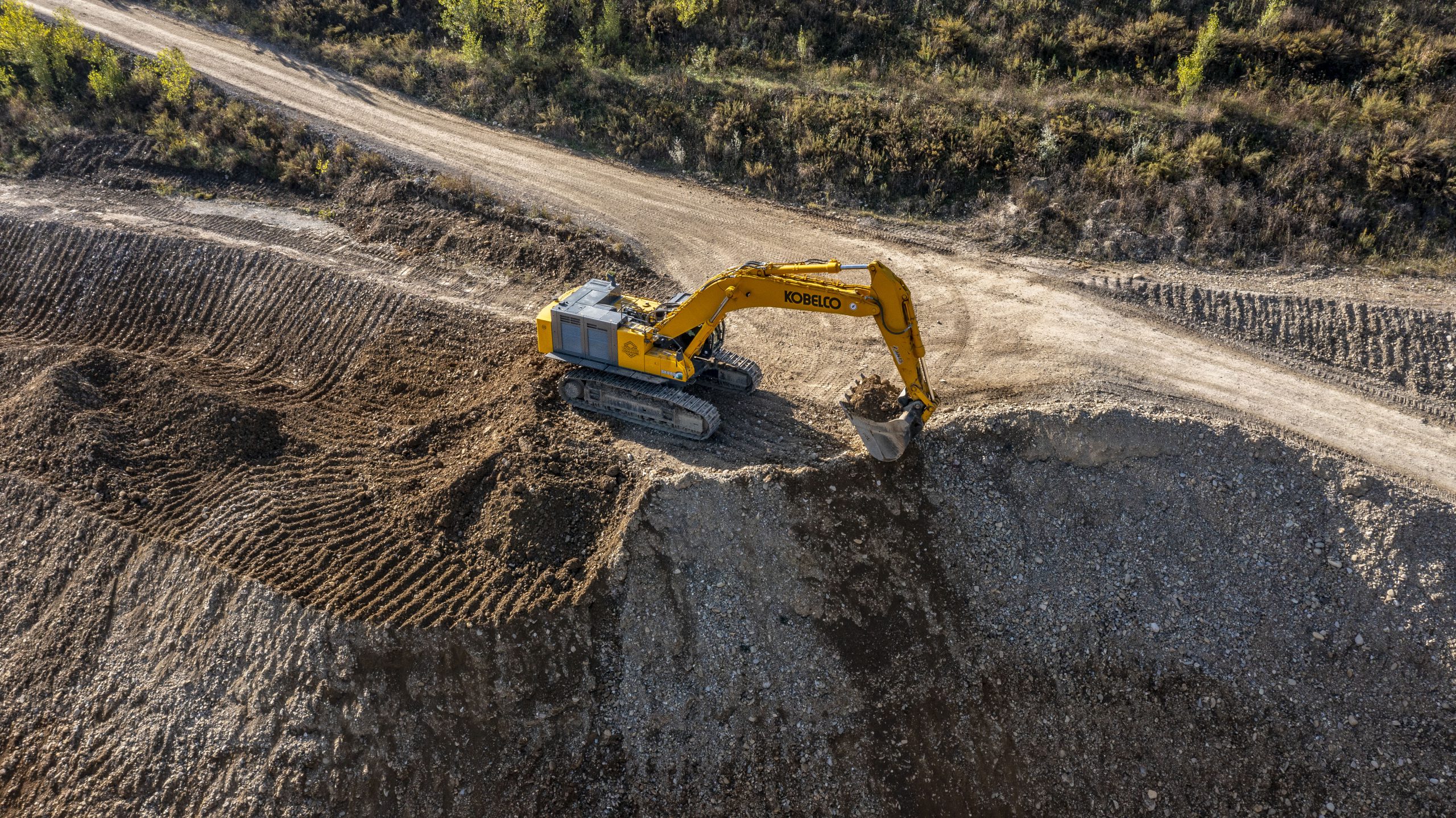 OUR DEALERS
Use our intelligent dealer locator to find your nearest Kobelco Authorised Dealer.