We save you fuel
mySK210LC-10
Location: Germany
Kobelco dealer: FR Baumaschinen GmbH
Customer: W. Reuse GmbH
Operator: Sönke Umlandt
Operation location: Neumünster, north of Hamburg
South of Neumünster is the busy and very successful SWN recycling centre that also has its own water treatment and electricity production plants. Nearby is land dedicated to the National Nature Conservation Act, which consists of woodlands, a lake and green areas to create a natural balance with the recycling centre. The biggest area of the recycling site is the "mountain", sometimes called the "hill". This mountain is the by-product of what was the very large MSW land refill site.
The landfill had its last delivery of ash and slag (the end result of burned waste material) in 2013, when it reached capacity and was decommissioned. At nearly 60 metres in height above sea level, the mountain has for many years produced landfill gas, which has been used to produce electricity. But not for long because the gas is nearly exhausted.
Now the ash waste has settled and work is underway to reshape and seal 60,000m² of the mountain from rainwater to prevent any additional chemical reaction from the waste. The "cap" is a layer of man-made waterproof membrane topped with 50cm of clay and 40cm of soil. Grass will be grown to knit the soil together and help the mountain blend into the surrounding countryside.
W. Reuse GmbH is the company tasked with the final capping of the former land refill site. In its 65 operating years, the company has built up a reputation for its involvement with coastal protection, construction of dams and waterways and much more. Of course, all other aspects of civil engineering are also undertaken, including road construction, paving, landscaping etc.
The Brunsbüttel-based (northern Germany) company presently employs 30 people of varying ages, which means a wide range of experience and skillsets can be deployed with each project. One area that W. Reuse specialises in is the manufacture in its own workshop of accessory attachments and the adaption of heavy machines to aid completion of jobs, especially when sea and rain water is involved. At present, the company has 25 machines that cover 1-30 ton operating roles. Of these, W. Reuse lists four Kobelco excavators: an 'older' SK10, SK85 SL210LC-10 and a SK260NLC. There is an ongoing discussion with Kobelco dealer, FR Baumaschinen, for a SK75SR-3 to join the team too.
Watching from the bottom of the mountain, it's difficult not to miss the Kobelco SK210LC-10 – it is the only excavator working on the incline of the mountain. Its task today is to carefully place and manipulate fresh top soil on top and along the joint of the recently laid waterproof seal. Operator, Sönke Umlandt, needs to make sure the Kobelco excavator tracks and bucket do not cause any rucks or tears in the material. Traversing and boom/bucket operation are all done smoothly – it is almost graceful and this takes skill and experience to achieve this.
Sönke Umlandt, 48, has 15-years' experience operating heavy machinery. This isn't a long time when you consider many operators have grown up sitting in an excavator cab, but we can see he has made the jump from butcher to operator very, very easily.
"It has powerful arm performance," says Sönke. "It will easily make good use of a medium bucket from a 28-ton class machine." His SK210LC-10 presently has the standard Kobelco bucket fitted with a tiltrotator to assist levelling soil on the incline to save turning the main body and risk damaging the material underneath the top soil with the 600mm triple-grouser tracks. "It makes the arm longer but it has no adverse effect on the machine's stability."
With the machine showing 2,320 operating hours, has Sönke come cross any problems so far with his Kobelco? He laughs when he gives his reply of: "It is still new!" Because there is another company excavator on site, Sönke sometimes uses this machine. His time spent in the SK210LC-10 is roughly 5-6 hours a day, five days a week so he knows how the machine is performing: "Fuel consumption has shown to be very good, unbeatable!"
"It is an easy machine to work with. The cabin is a good size to get in and out and comfortable for all day use. The auto-grease system is a good option and the everyday checks can be done easily and quickly because all the important items are so accessible." If there was one sentence that could sum up Sönke's working life with 'his' Kobelco SK210LC-10, what would it be? "That's easy: the machine functions as it should!"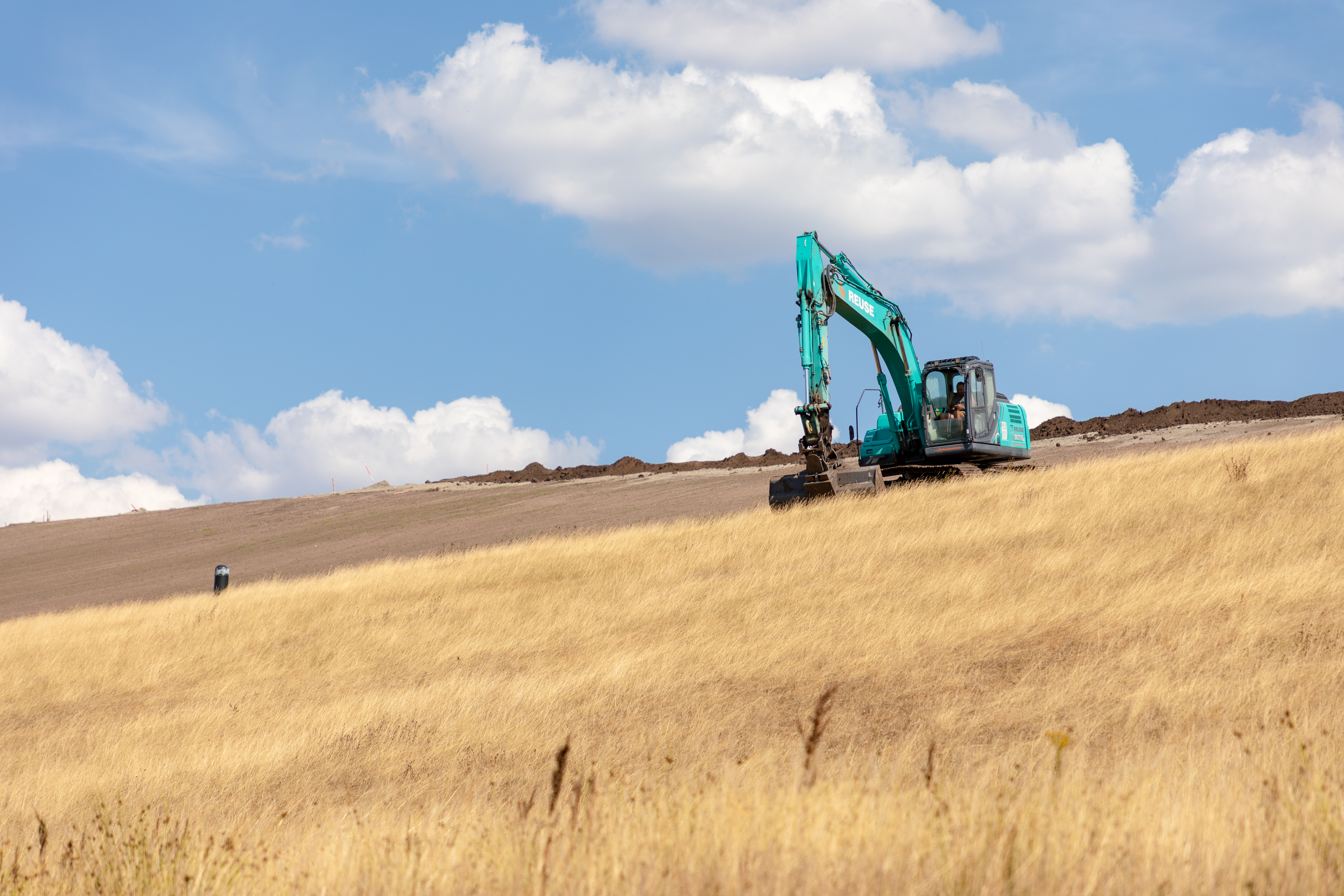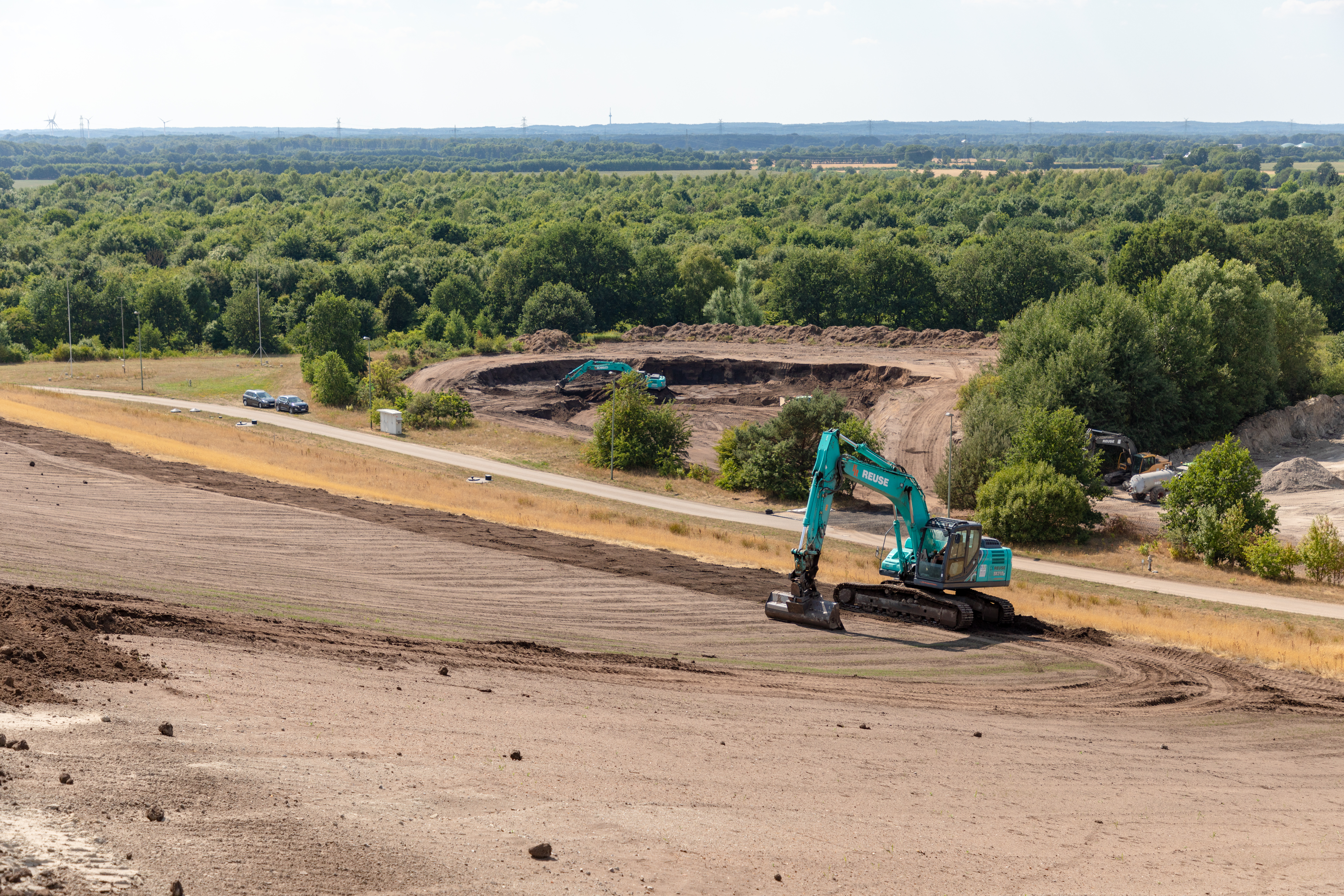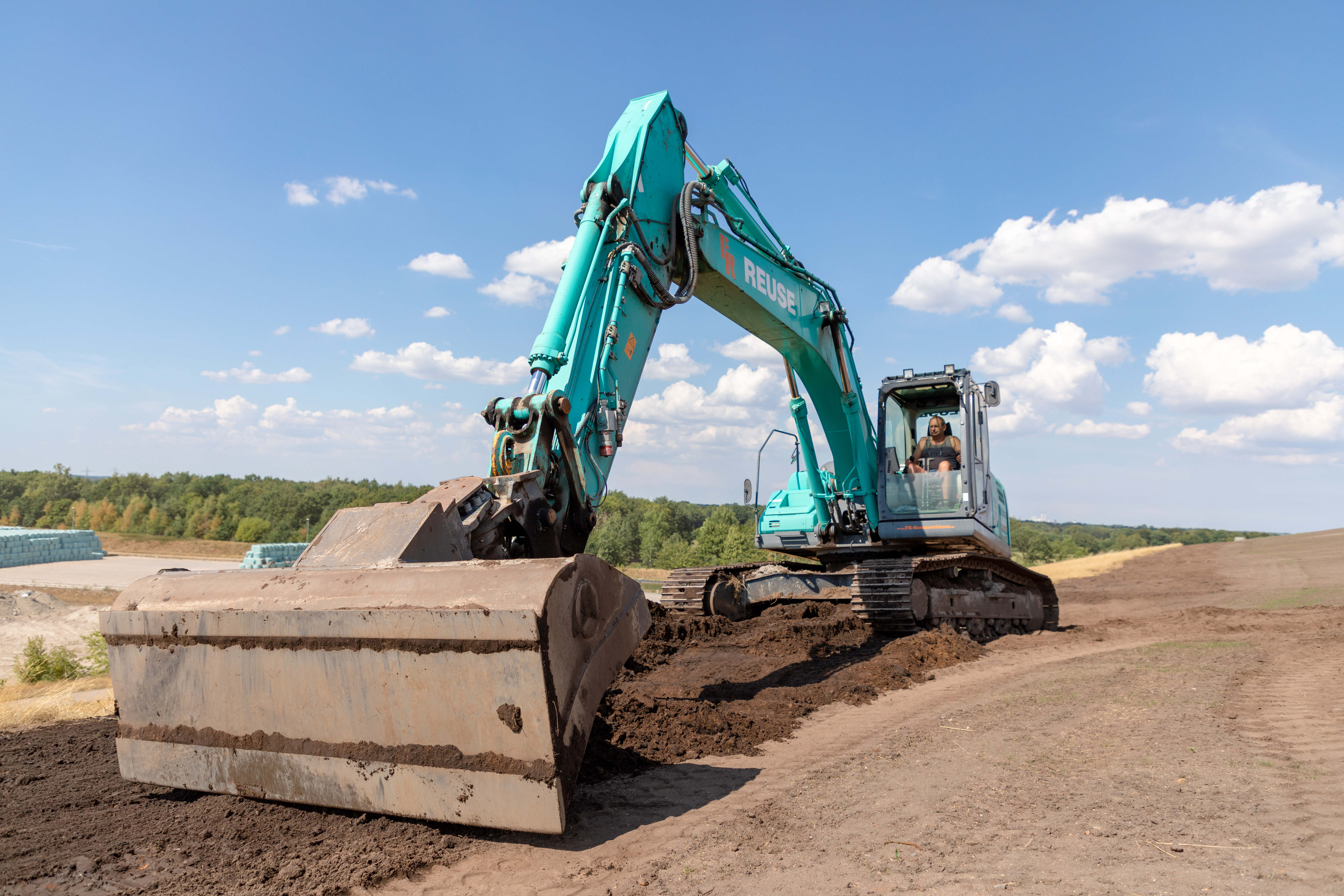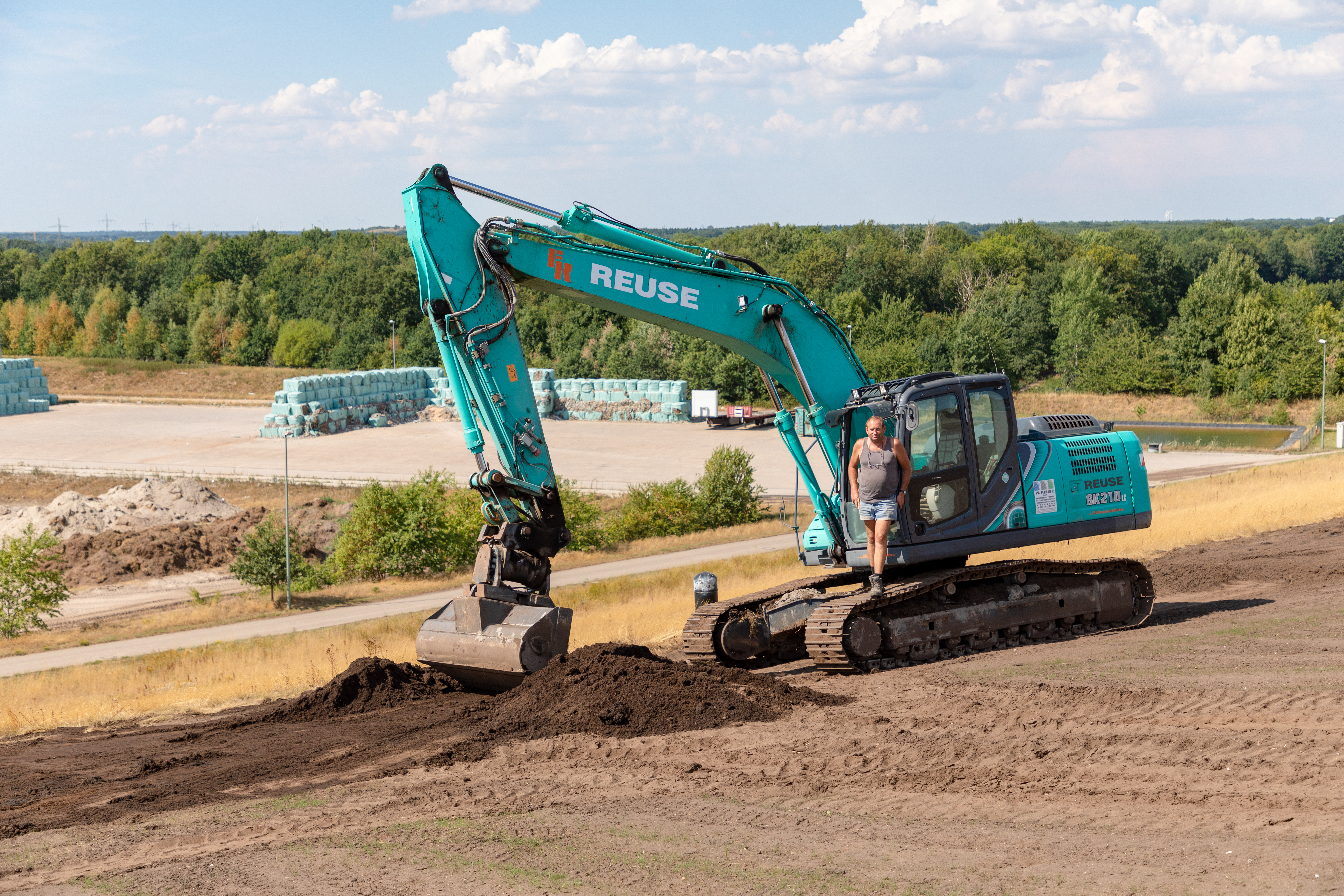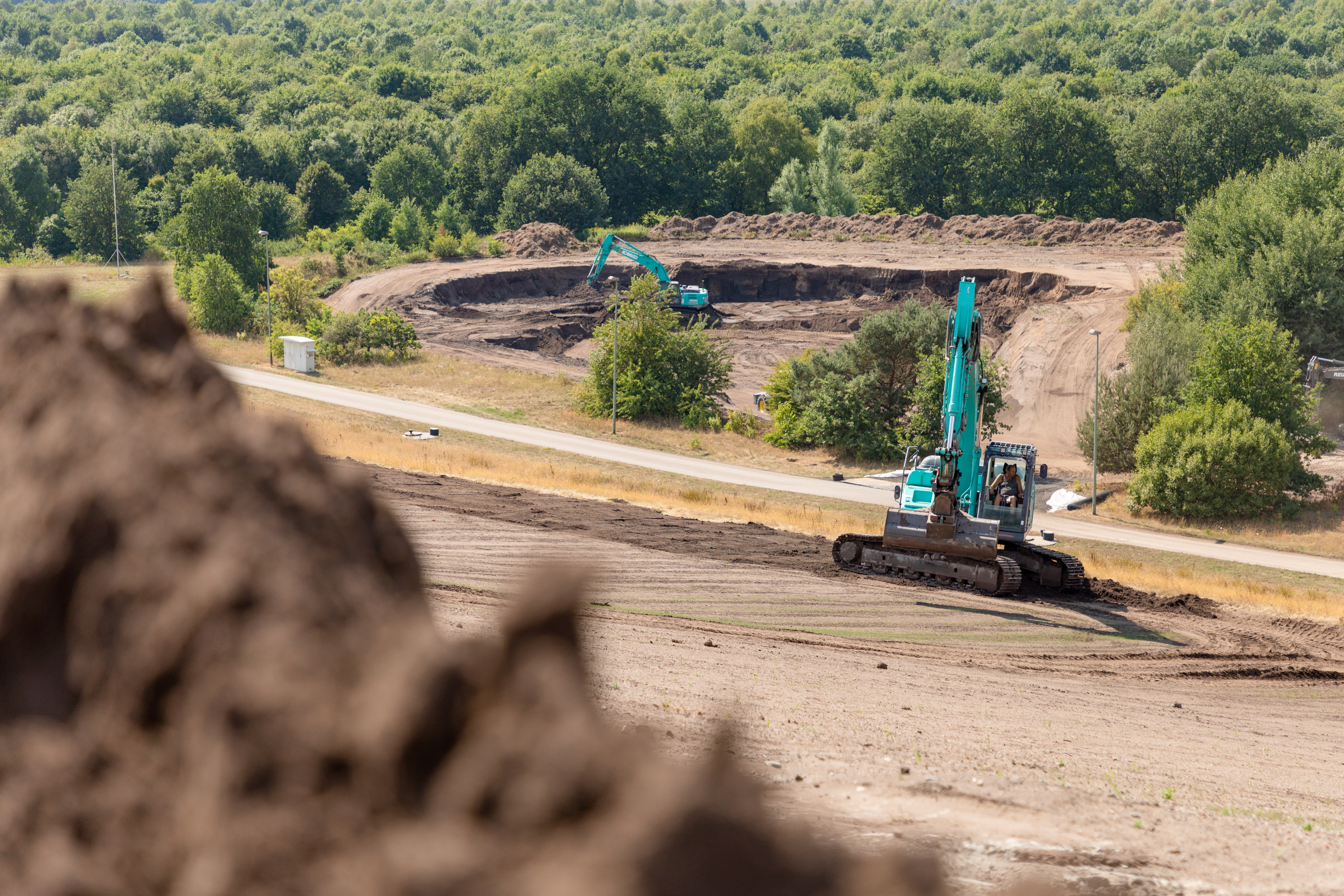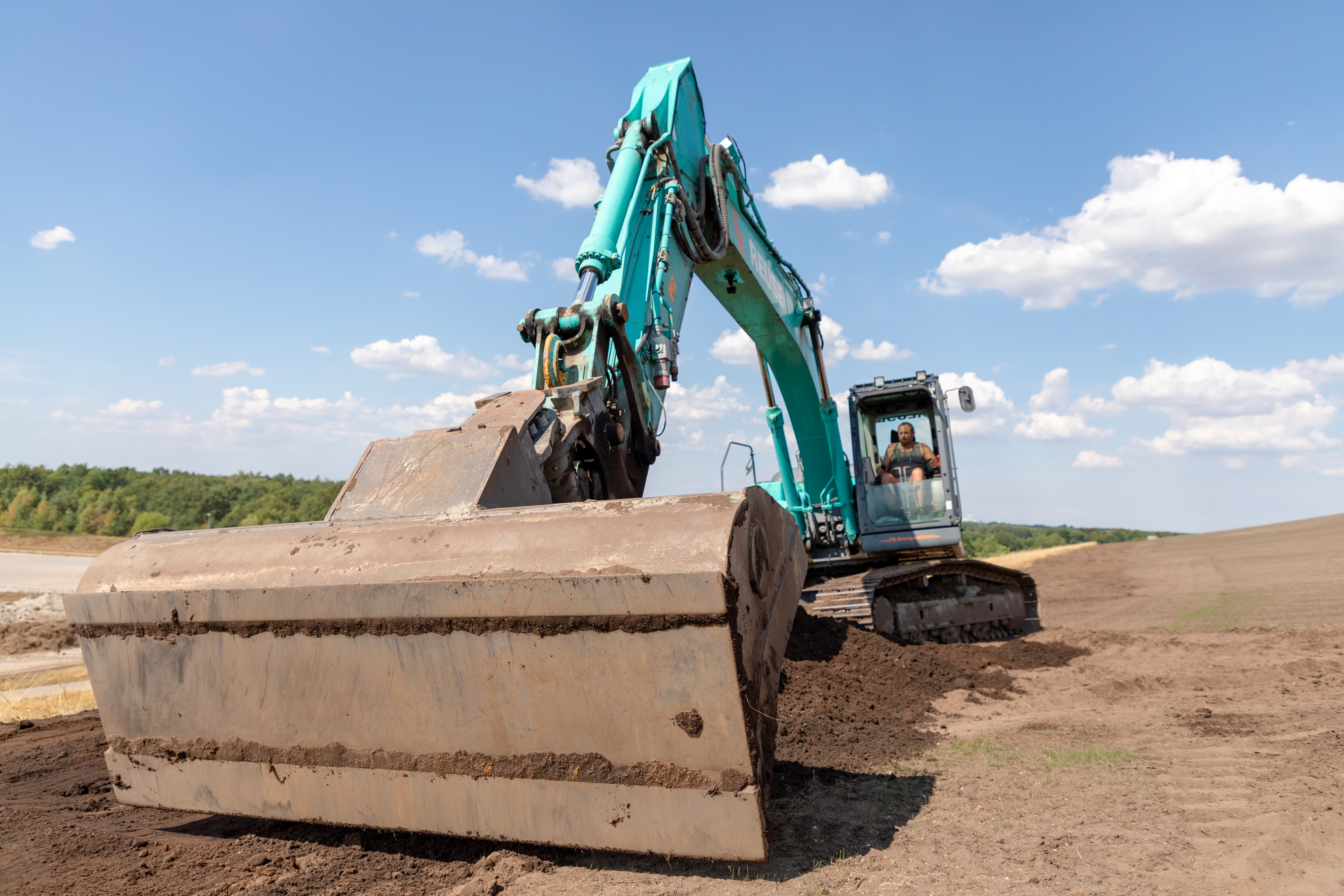 OUR DEALERS
Use our intelligent dealer locator to find your nearest Kobelco Authorised Dealer.