mySK350LC-11
Location: France
Kobelco dealer: Comet Loc
Customer: SLBTP (Société Lantosquoise de Bâtiment et de Travaux Publics)
Operation location: The Alps, southeast France
Operator: Morgan VIDRY
Stretching approximately 1,200 km across eight countries including France, Switzerland, Monaco, Italy, Liechtenstein, Austria, Germany and Slovenia, the Alps are undoubetdly beautiful. However, the sheer altitude and size of the mountain range makes it highly susceptible to severe weather conditions. Small mountain villages located high up in the mountains are prone to inaccessibility, particularly during heavy rain or snowfall, while villages lower down the range can experience periodic flooding from rapidly melting snow and runoff.
In the heart of the Alpine region in southeast France, a Kobelco SK350LC-11 is currently helping to repair and clean the Vesubie River near the small mountain village of La Bollène-Vésubie. Recent flooding has caused numerous rockfalls, which have damaged the riverbed as well as some of the local roads, which made the jobsite particularly difficult to reach. So far, the project has been ongoing for 14 months however, there is now some urgency to complete the restoration work before the rainy season returns.
SLBTP (Société Lantosquoise de Bâtiment et de Travaux Publics), which is based in Lantosque in southeast France, specialises in large earthmoving, road construction and infrastructure projects. SLBTP has several Kobelco excavators on its fleet including the SK10SR, SK140SRLC, SK350LC-10 and an older New Holland Kobelco, and chose to purchase the new Kobelco SK350LC-11 in September 2021 because of its strength, durability and reliability.
The SK350LC-11 was supplied to SLBTP by French dealer, Comet Loc, which is located in Cannet-les-Maures and joined the Kobelco dealer network in February 2020. Comet Loc offers an all-round sales and aftersales service for Kobelco excavators. SLBTP and Comet Loc have enjoyed a good relationship for many years.
The all-new SK350LC-11 is equipped with the new STAGE V engine and offers outstanding stability and lifting capacity. Suited to most mid-size general construction applications and harsh working environments, the new machine also benefits from enhanced body rigidity and improved hydraulics for smooth and steady operation while moving heavy objects. The SK350LC-11 also follows Kobelco's PERFORMANCE X DESIGN concept, boasting a completely new standard in cabin design, ergonomics, comfort and safety.
The SK350LC-11 used on this Alpine jobsite is a standard model, however, it is fitted with various tools including buckets, a sorting grab to manipulate rock, and a big breaker. The machine is mainly loading rocks into a dump truck and is operating for around 40 hours per week.
Morgan VIDRY, who has been working in the construction industry for more than 19 years, is operating the SK350LC-11 on this jobsite. "Jobsites like this require tough machinery and the SK350LC-11 is very versatile, fast, strong and reliable," he says. "The SK350LC-11 is also very powerful and surprisingly, has excellent fuel consumption when compared with other brand excavators.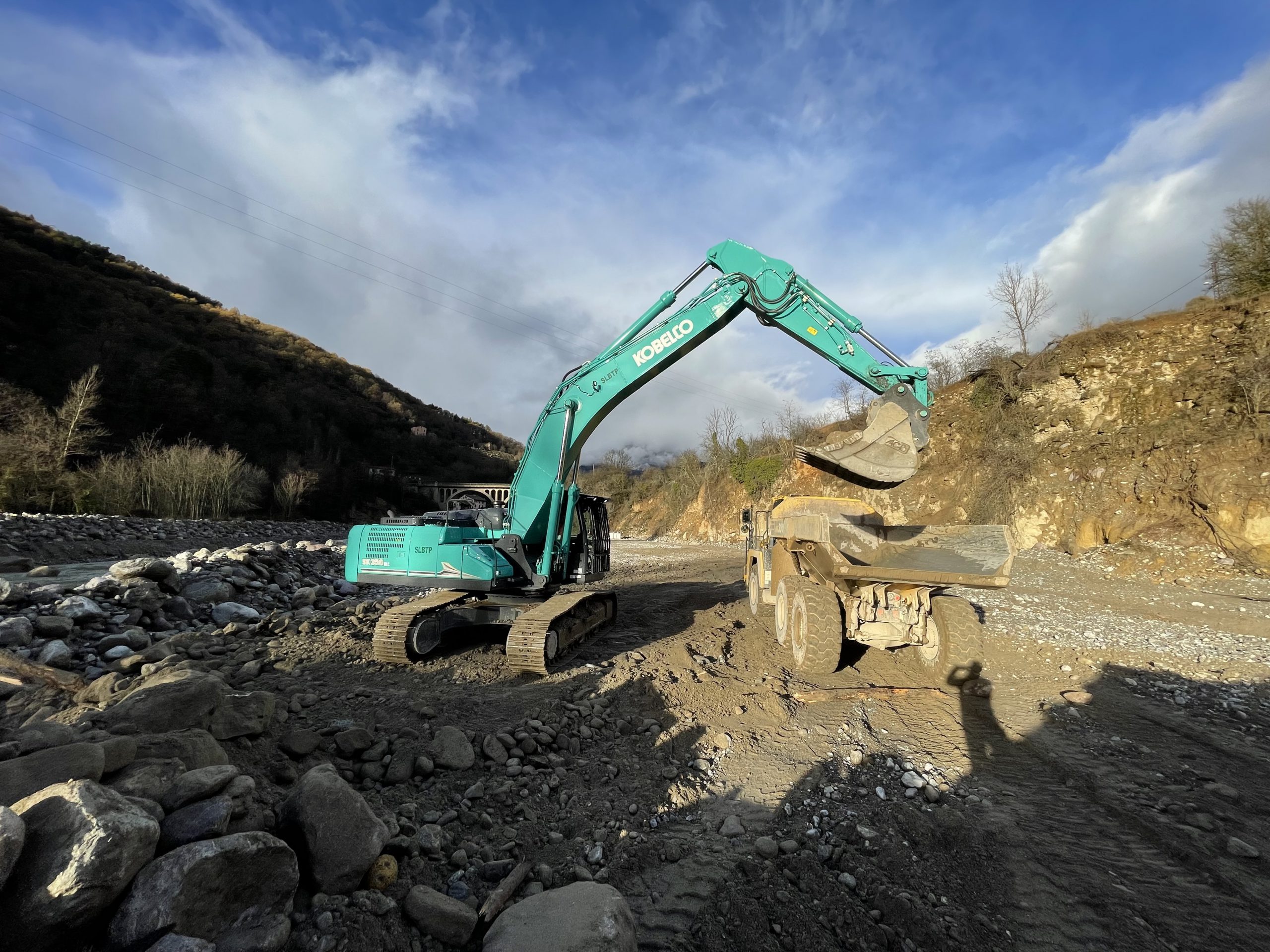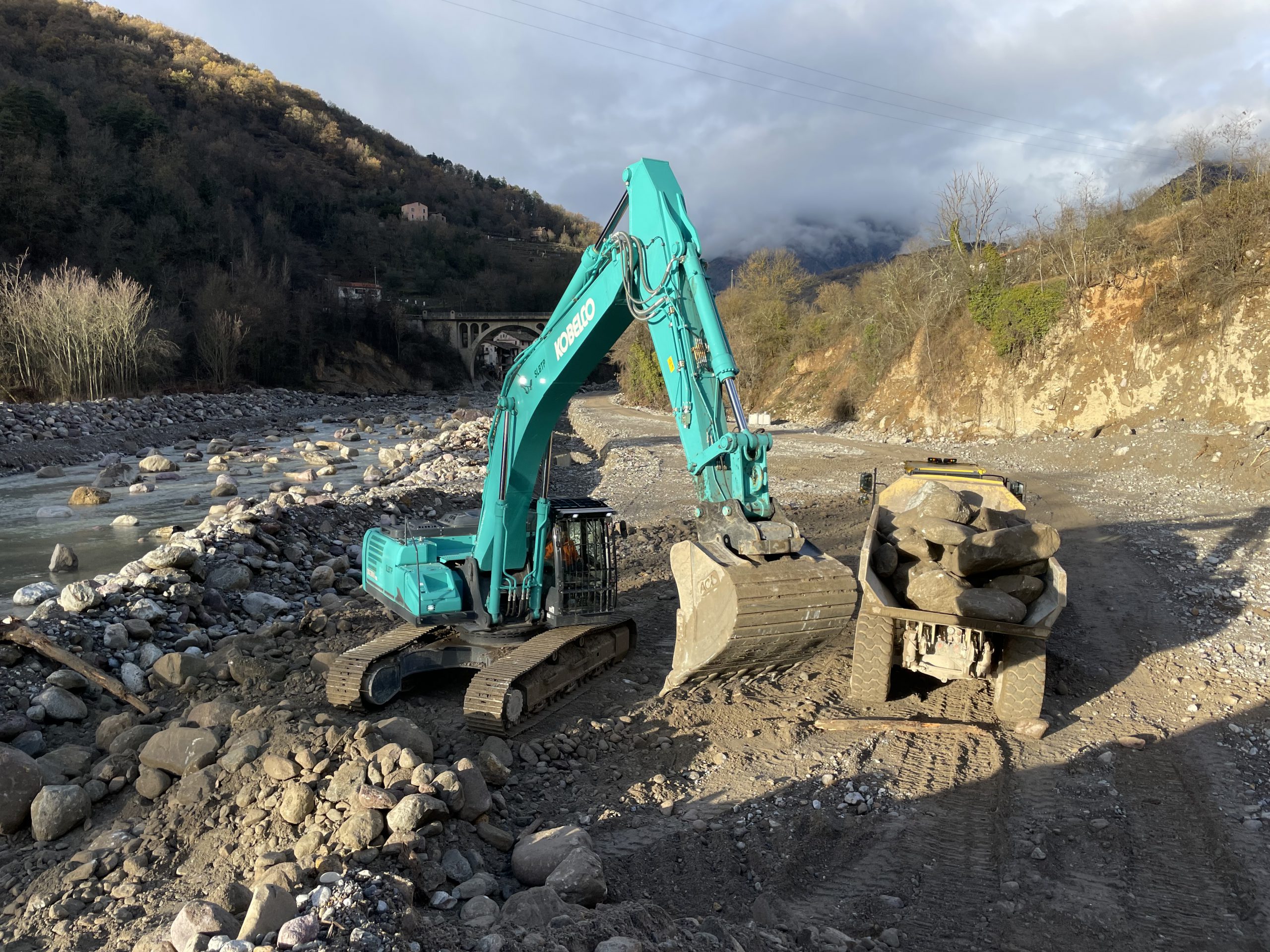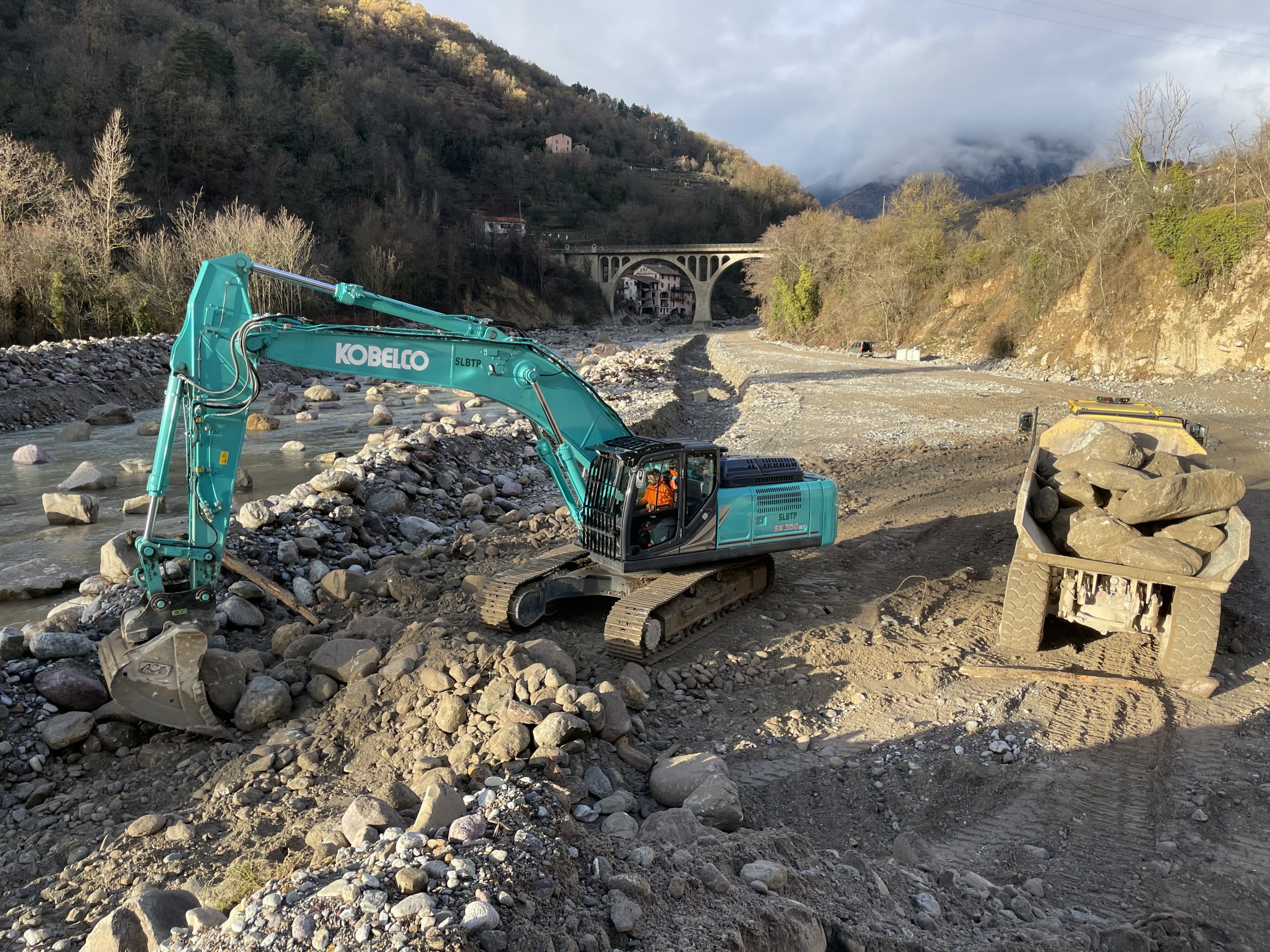 OUR DEALERS
Use our intelligent dealer locator to find your nearest Kobelco Authorised Dealer.