Fanshop at BAUMA
15 March 2019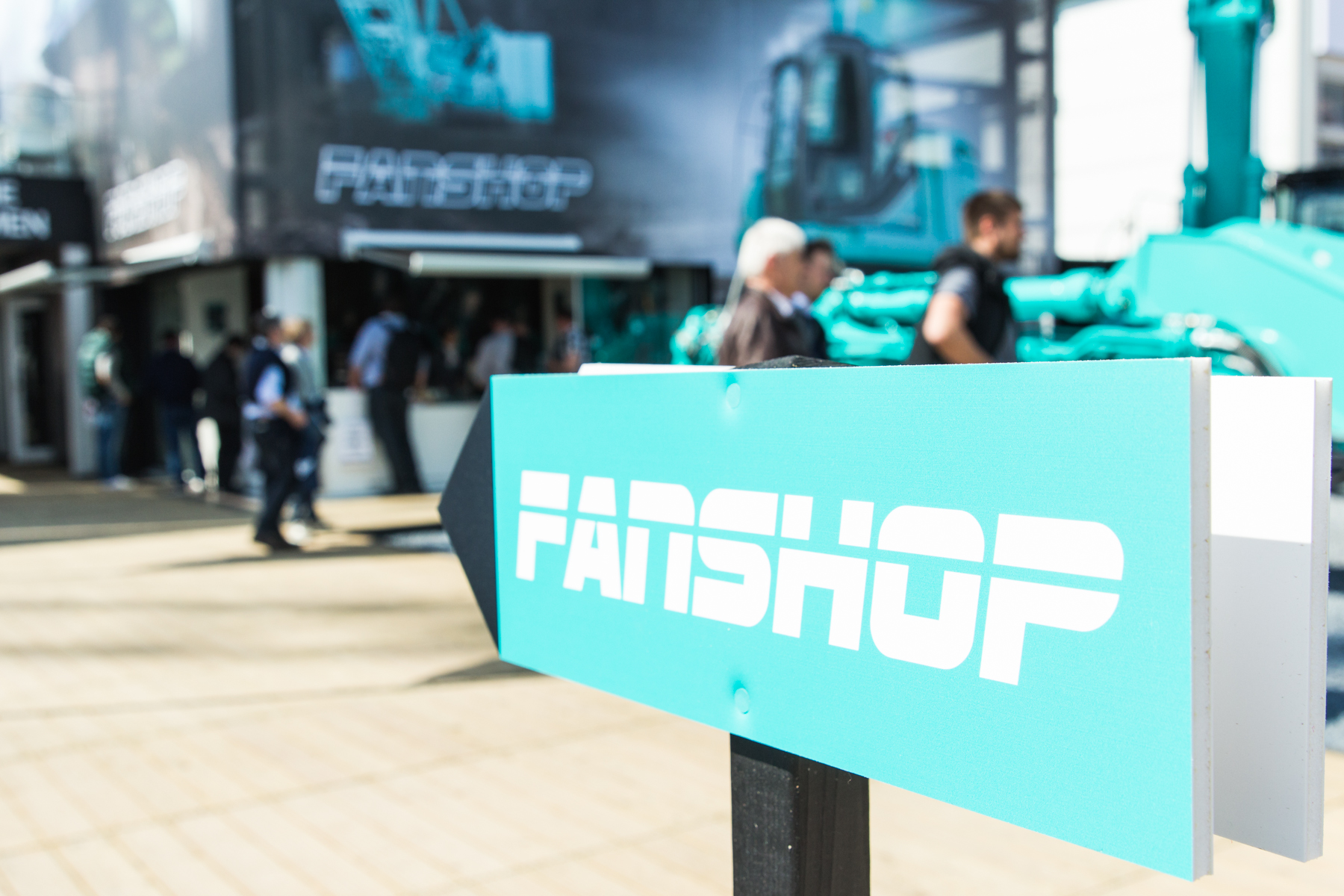 When visiting BAUMA make sure you check out our Fanshop, we have new merchandise and scale models, as well as some activities planned for you.
The Kobelco Fanshop is excited to showcase two scale model premieres at BAUMA this year. The SK75SR-7 and the SK850LC-10 are both manufactured to a collectors' scale of 1:50 and will make their debuts alongside the larger new-generation machines.
The SK75SR-7 is manufactured by Motorart and the SK850LC-10 is manufactured by Conrad. Both models, as well as USA-specification models, will be available to purchase exclusively from the Fanshop during BAUMA. They will also be available to purchase from the online Fanshop in May.
This year, our onsite Fanshop at BAUMA will have a small Collectors Café area where scale model fans can have a coffee and meet other like-minded collectors.
We are also planning a number of onsite events and special guest appearances especially for collectors – so don't miss out!
And if you are looking for some new hardwearing workwear, you surely will find something suitable. We will have a wide range of workwear and apparel with some new items introduced especially at BAUMA. Our Fanshop will also offer kids collection and gifts, so make sure you visit us at the event.
For a more detailed agenda, follow us, we will announce it soon!
Check our online FANSHOP now >>>