GaLaBau – only a few days away!
06 September 2018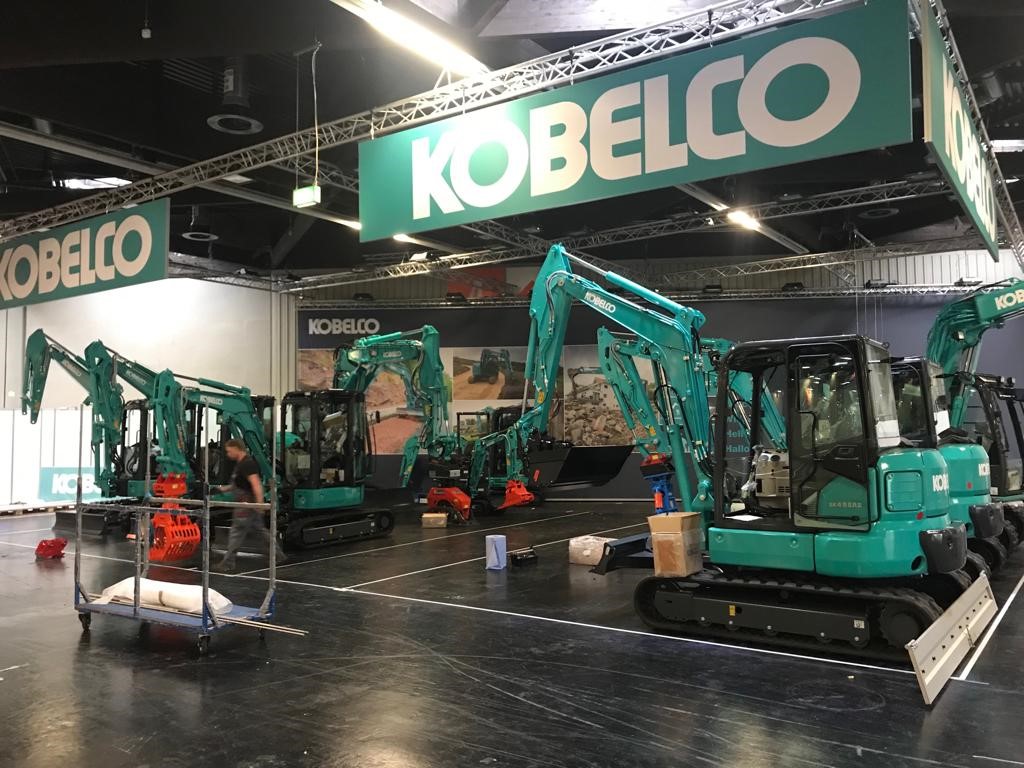 Kobelco is getting ready for the upcoming GaLaBau trade show in Nuremberg next week. The stand is being built, machines have arrived and over the weekend the empty hall will be transformed to welcome the first visitors on Wednesday morning.
We are also happy to announce the launch of the brand new scale model SK55SRX in yellow (US specs.) at the event. Our on-site Fanshop will also offer other novelties including the new collection of T-shirts, workwear fleece and a sports bag.
We will be presenting 9 machines, as listed below:
MINI
MIDI
We are looking forward to meeting you at Kobelco stand 400 in hall 5 next week. And if you are not attending the event, please follow this live blog for more information and updates.
A sneak peek at the GaLaBau set up process…