SK55SRX-6
16 September 2016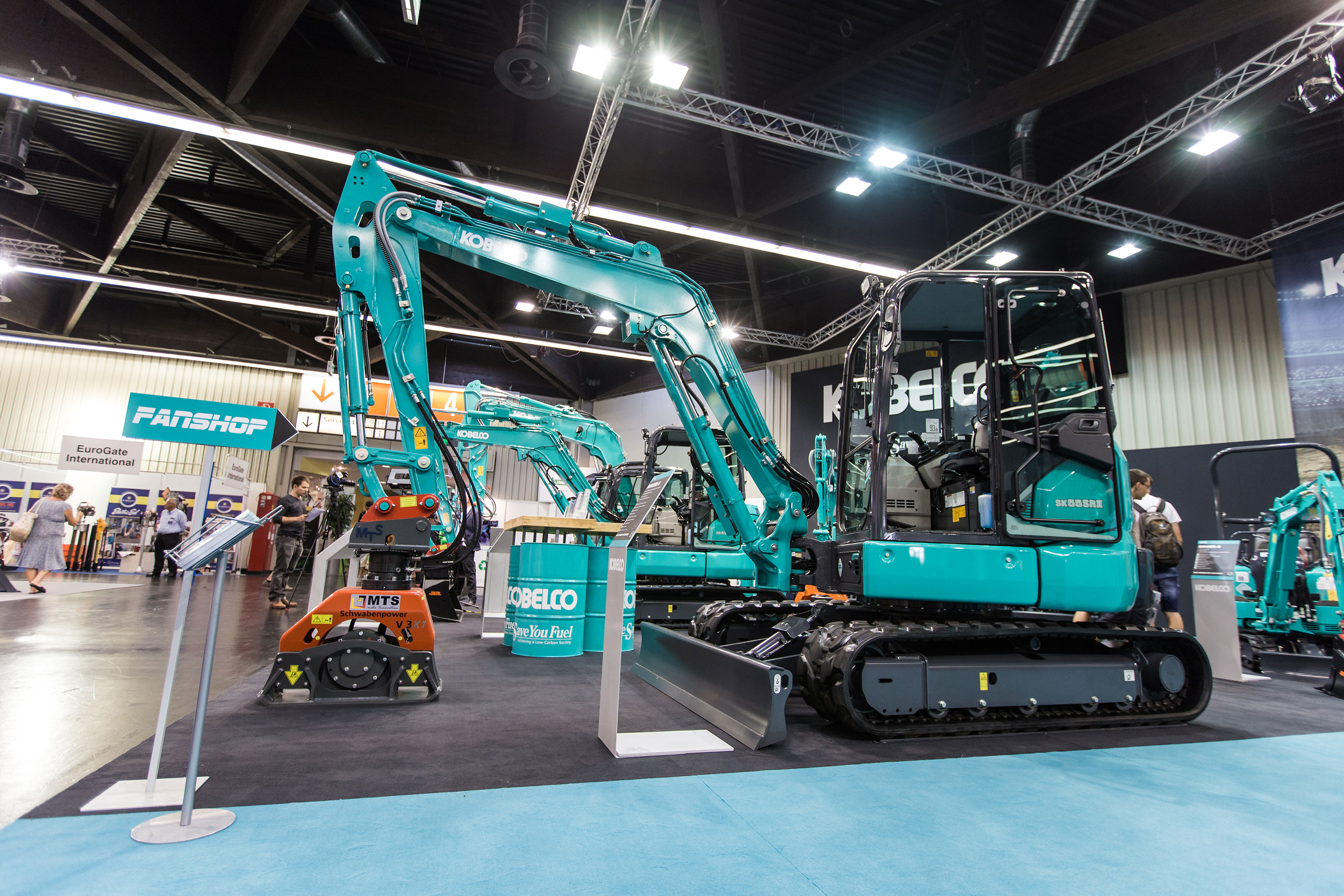 Our Series 6 mini excavators are renowned for delivering high performance with exceptional fuel economy and the all-new SK55SRX-6 no exception. This machine is the direct result of more than 80 years Japanese excavator manufacture allied to modern technology and customer feedback, and incorporates many of the same technologies as our heavier machines.
The SK55SRX-6, which is powered by the latest generation Yanmar engine, ensures maximum performance and fuel efficiency while still meeting stringent emissions regulations. For instance, a significant reduction in fuel consumption is achieved while working in S-mode, and the integrated hydraulic circuitry from the three on-board hydraulic pumps reduces the overall engine/hydraulic workload while maintaining class-leading work performances.
The machine also features Kobelco's innovative Integrated Noise and Dust Reduction Cooling System (iNDr), which can be found on many of the manufacturer's larger machines. This system enhances serviceability by allowing easy access to the air filter, reducing day-today servicing downtime. iNDr also minimises noise output, which is very important when working on residential job sites.
But don't just take our word for it…
Michael Hartman of Wolf Straßenbau is currently using a Kobelco SK55SRX-6 on a project in Germany. He is assisting another operator, who is using a Kobelco SK85MSR with two-piece boom, to dig and level the side of a road.
Michael says: "The SK55SRX-6 is stable and smooth to operate and the comfortable cab is very quiet and really spacious – even though I am very tall! The machine also has excellent fuel consumption."