SK85MSR Two-piece boom
17 September 2016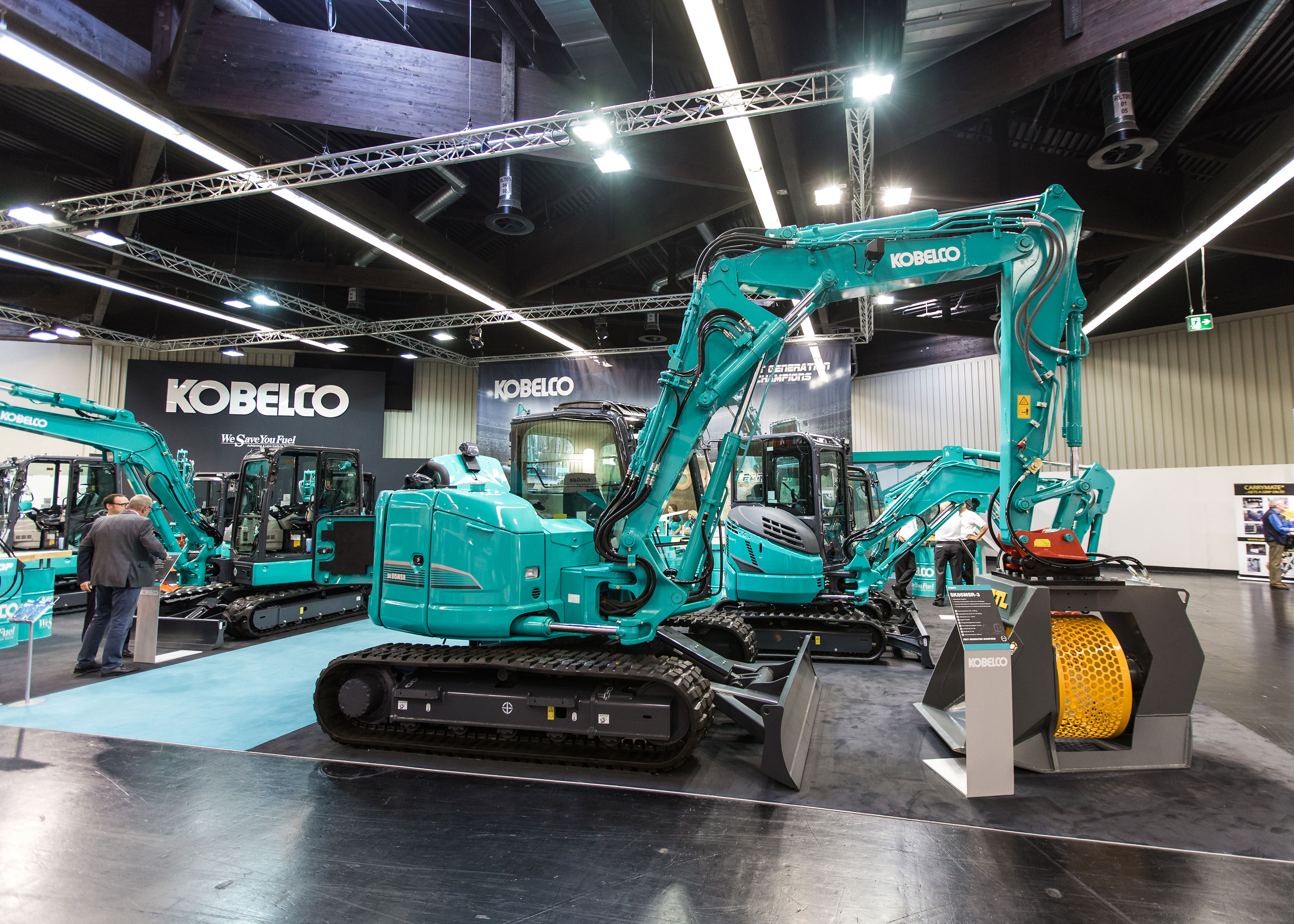 SK85MSR Two-piece boom
No two job sites are the same and operators may find themselves working on very different terrain from project to project. However, special attachments can help ensure that the same machine is suitable for a range for on-site conditions.
Kobelco's two-piece boom, which can be fitted to the SK85MSR, enables operators to work across a wide operating range while still providing smooth hydraulic operation, high performance and increased fuel efficiency. This special attachment is ideally suited to compact jobsites, as the adjustable boom gives more digging space within the same area.  
For instance, when fitted to a Kobelco SK85MSR, the two-piece boom allows the machine to dig as deep as 4,590mm and achieve a digging reach of 8,010mm. This is ideal for applications such as groundworks, drainage and preparing trenches for utilities.
But don't just take our word for it…
Markus Seidlitz of Wolf Straßenbau is currently using a Kobelco SK85MSR for digging and levelling at the side of a road. The SK85MSR is ideally suited to this jobsite as its compact stature takes up less space and does not obstruct other traffic on the busy road. The two-piece boom also enables Markus to fill the bucket and level the ground with precision.
Markus says: "My Kobelco SK85 is the best because it has everything I need to make my working life as easy and comfortable as possible. The fuel efficiency, extra stability and lifting capacity added by the two-piece boom helps me to be more productive."
The two-piece boom attachment is also available on the Kobelco SK140SRLC, SK210LC and SK260SRLC models.