Kobelco Fanshop at Intermat
10 April 2018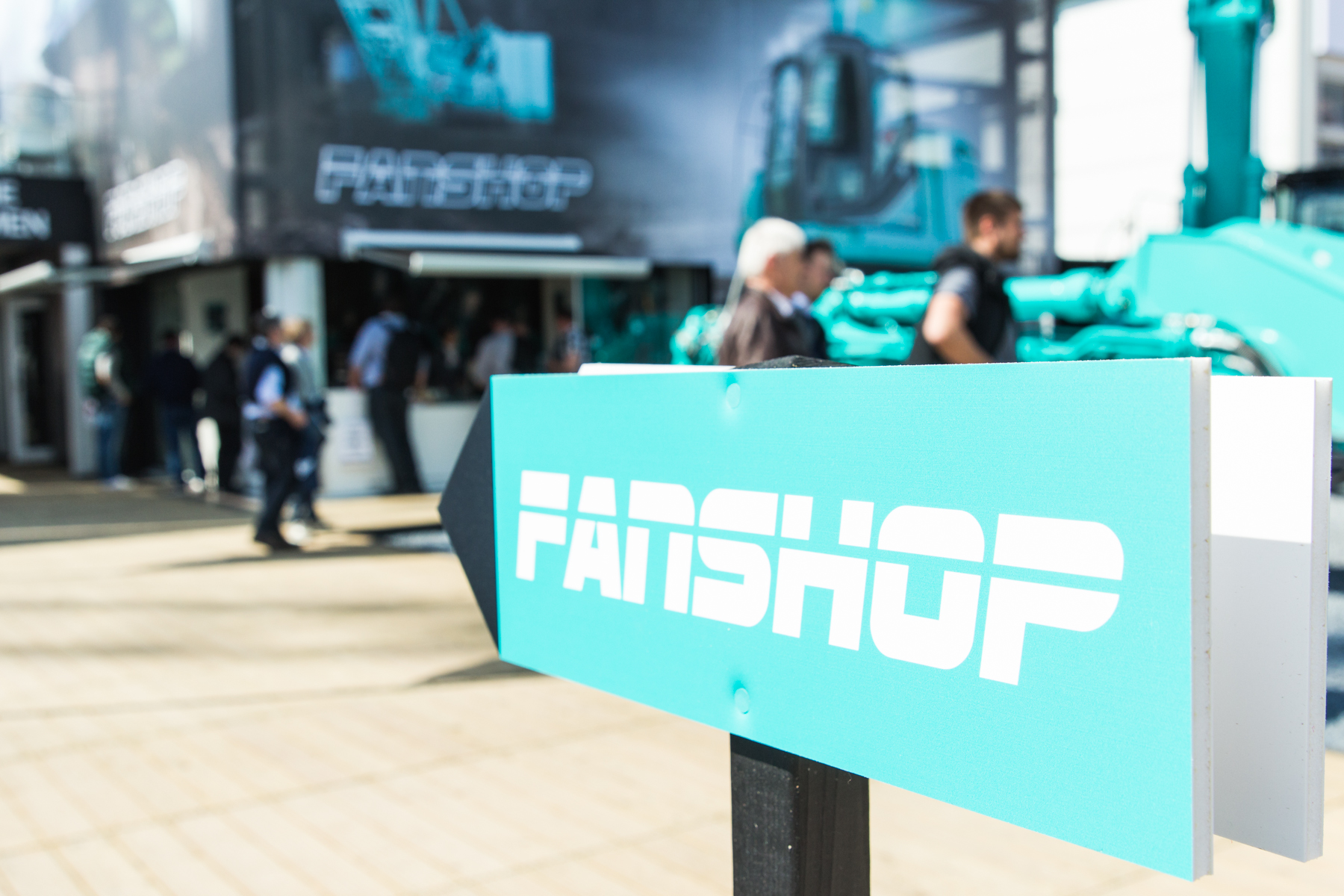 We are excited to present our merchandise directly to the Intermat visitors. When visiting Kobelco at its stand (E6 C120) make your way to our Fanshop.
Whether you would like to get workwear clothing, small gift or scale model to your collection, you will have plenty of choices.
What can you find in the Fanshop?
We offer items in four categories:
– Apparel – workwear clothing, operators gear, hoodies, caps, t-shirts, polos, ladies items and accessories
– Kids Collection – socks, bib, romper, cap., t-shirt and excavator soft toy
– Gifts – from USB sticks, battery banks and mugs to umbrellas and notebooks
– Scale Models – we currently have 9 models with one new model in collectable 1:50 scale to be introduced during the Intermat! Stay tuned for more information to come.
We are also working on some activities, entertainment and surprises for you. Make sure you visit Kobelco at Intermat this year!
You can preview Kobelco merchandise on our online shop now >>>