Kobelco SK55SRX-6
23 February 2017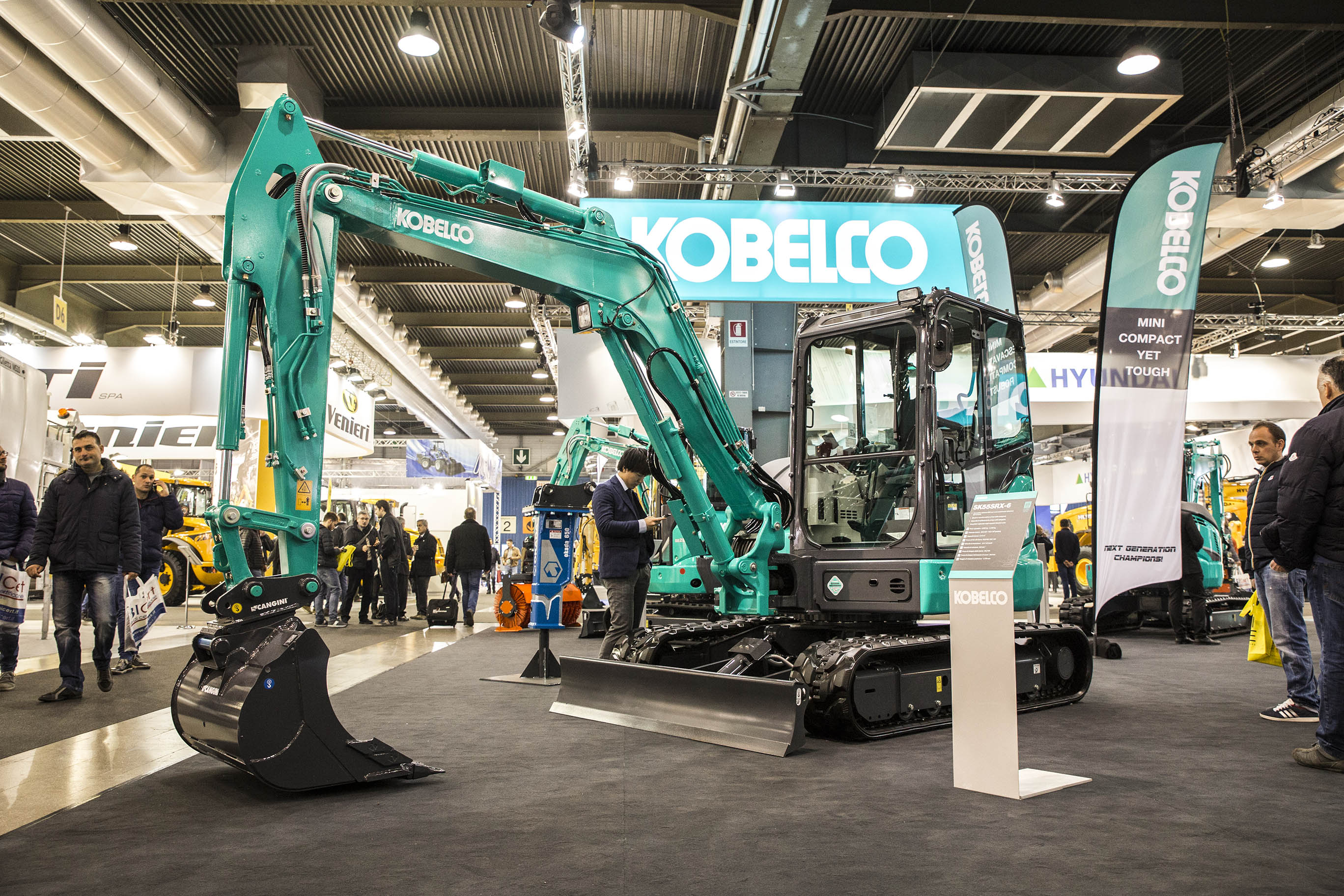 Kobelco SK55SRX-6
Kobelco's Series 6 mini excavators are renowned for delivering high performance with exceptional fuel economy and the latest SK55SRX-6 is no exception. This machine is the direct result of more than 80 years Japanese excavator manufacture allied to modern technology and customer feedback, and incorporates many of the same technologies as our heavier machines.

The SK55SRX-6, which is powered by the latest generation Yanmar engine, ensures maximum performance and fuel efficiency while still meeting stringent emissions regulations. For instance, a significant reduction in fuel consumption is achieved while working in S-mode, and the integrated hydraulic circuitry from the three on-board hydraulic pumps reduces the overall engine/hydraulic workload while maintaining class-leading work performances.

The machine also features Kobelco's innovative Integrated Noise and Dust Reduction Cooling System (iNDr), which can be found on many of the manufacturer's larger machines. iNDr airfilter eliminates dust inside the engine compartment, making day-to-day servicing easy and clean. iNDr also minimises noise output, which is very important when working on residential job sites.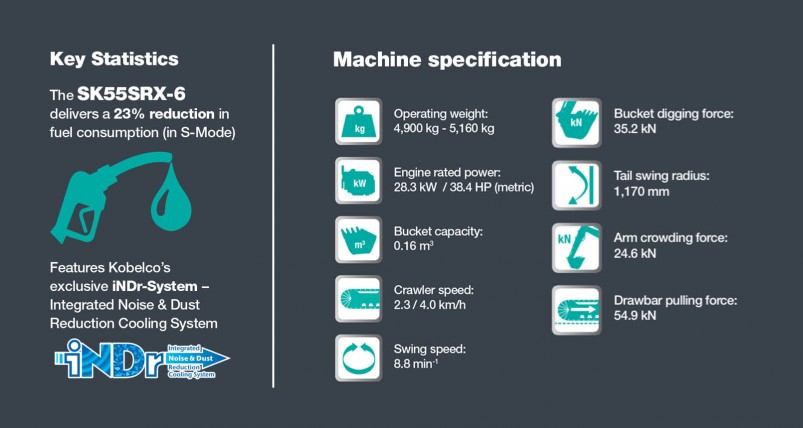 Key benefits
Innovative iNDr system for exceptionally low noise levels
Best in Class for cabin space
Best in Class for lifting capacity
Enhanced and versatile hydraulic pipings.