Kobelco opens new European headquarters in the Netherlands
26 November 2013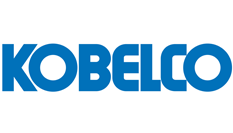 ALMERE, November 26, 2013 – Kobelco Construction Machinery Europe B.V. (KCME) is pleased to announce the opening of its new headquarters in Almere, the Netherlands. The new European headquarters will become one of the strategic overseas bases for Kobelco's further expansion.
Its location near Amsterdam is a gateway for convenient access to European cities by air, sea or road. The new headquarters will serve as Kobelco's Sales and Marketing Center, Technical Support, and Spare Parts Distribution Center. The new headquarters will be serving customers in Europe, Middle-East, Africa and CIS as Kobelco continues to expand its global presence.
The facility offers approximately 5300m2 of space. This includes a brand new Parts Warehouse of 4000m2, Office space of 1300m2 and a Training Center. With talented and dedicated staff KCME is fully committed to provide its customers with the best possible support.
"We are very much excited to directly serve our customers once again after 10 years. This new office will strengthen our brand and presence as a leading construction equipment manufacturer. Our staff will be able to interact more closely with our customers and gain deeper knowledge of the needs of each local market. Not only will this allow us to react more effectively, it will also help us to further develop products that will better meet the local market requirements," said KCME Managing Director Makoto Kato.
"We will focus on offering our customers Kobelco excavators, which are renowned for their fuel efficiency and performance. We aim to offer a high level of Customer Service for our after-sales service and parts support through our dealer network so that Kobelco owners maximise productivity and avoid downtime," adds Makoto Kato.
The new address details of Kobelco Construction Machinery Europe B.V. are:
Veluwezoom 15
1327 AE Almere
The Netherlands
T: +31 36 2020 300
Kobelco Construction Machinery Europe B.V. is wholly owned by Kobelco Construction Machinery Co., Ltd. Japan, dedicated to sales and services of a full range of crawler excavators in the 1t to 50t classes.
Kobelco is well-known worldwide as a leading excavator manufacturer. Kobelco machines are well-regarded for their advanced technologies, including an innovative noise and dust reduction system, advanced hydraulic circuitry for power and smooth controllability and superior fuel efficiency.
For more information about Kobelco Construction Machinery Europe B.V. or Kobelco products, please visit sandbox4.dutchwebdesign.nl/kobelco-europe-new.
For any queries, please contact:
Sander Gesink
Brand Marketing & Communication Manager
Telephone: +31 36 2020 352
Email: sander.gesink@kobelco.com