First-ever Kobelco Mini equipped with iNDr is released in Europe
15 July 2014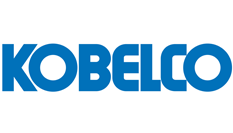 SK55SRX-6 mini-excavator benefits from advanced technology
ALMERE, July 15, 2014 – Kobelco has announced the introduction of its first ever mini-excavator equipped with the Japanese brand's superior iNDr (integrated Noise & Dust reduction) technology. First seen on the recently introduced SR class of Kobelco construction machines, this superior method of dust filtration, combined with exceptional engine cooling, promotes environmental wellbeing and reduces engine noise output to a new level, making the SK55SRX perfect for urban work.
The expansion of the current Kobelco Construction Machinery Europe B.V. (KCME) range of machines is continuing at great pace with the introduction of this new and advanced 5-tonne mini- excavator. The Japanese built SK55SRX features a number of technical innovations designed to improve work efficiency and reduce operating costs.
Improving work efficiency
Excavator specialist, Kobelco, has equipped the SK55SRX with a new dozer blade design to minimise over-spill during levelling operations. Therefore reducing the work time and fuel usually associated with several levelling passes. Given that the Kobelco SK55SRX is a heavyweight performer, this extremely compact short-tail swing mini-excavator has a maximum tail overhang figure of just 190mm*, making it a true multi-role unit. Whether working on large-scale open sites or residential environments, the SK55SRX has a small working footprint especially within confined working space. Although defined as a mini-excavator, the SK55SRX has a new and slightly larger upper structure for optimum stability versus lifting performance. This also means the cabin area is expanded for improved visibility and operator comfort.
Reducing operating costs
The SK55SRX is driven by the latest specification Yanmar 2.189 cc diesel engine and is exceptionally fuel efficient, even when delivering maximum levels of power and torque (28.3 kW/131 Nm). A 23% further fuel saving (over previous model in class) can be obtained with the machine in energy saving 'S-mode'.
Continuing its pioneering approach to fuel efficiency, reduced operating costs and leading technology, Kobelco has equipped the SK55SRX with a dynamic triple-oil pump system (IFPS – Integrated Flow Pump System), which aids simultaneous fast and smooth work operation and contributes to improved fuel consumption from reduced engine workload. Needless to say, the SK55SRX is an exceptional, powerful performer but at the same time returns the lowest fuel consumption in class.
Commenting on the introduction of the SK55SRX, KCME Product Marketing Manager, Peter Stuijt, said: "The introduction of the technically advanced SK55SRX extends the already available and impressive line-up of Japanese-manufactured Kobelco specialist excavators.
"With an overhang of just 190mm* the SK55SRX complements the compact design of the latest range of Kobelco SR mini-excavators. Combined with exceptional lifting and working capacities, the SK55SRX is the optimal machine for restricted working space. Further benefits of which are reduced operator costs, exceptional performance with cleaner emissions and solid reliability."
The SK55SRX will start to arrive in Europe in July 2014. For full machine specifications visit sandbox4.dutchwebdesign.nl/kobelco-europe-new
* 290mm when equipped with add-on counterweight
Ends
For media enquiries, please contact Sander Gesink on +31 36 2020 352 or email
sander.gesink@kobelco.com
About Kobelco
Kobelco Construction Machinery Europe B.V. is wholly owned by Kobelco Construction Machinery Co., Ltd. Japan. The European Headquarters were re-established in Almere, The Netherlands in 2013 and include the sales and marketing function for Europe, Middle East, Africa and Russia-CIS as well as a parts warehouse to support aftersales service across the region.
Kobelco is dedicated to sales and services of crawler excavators from 1t to 50t. The Japanese manufacturer is well-known worldwide as a leading excavator specialist. Kobelco machines are well-regarded for their advanced technology, including an innovative noise and dust reduction system, advanced hydraulic circuitry for power and superior fuel efficiency.