Blanchard TP: a culture developed by service
04 August 2021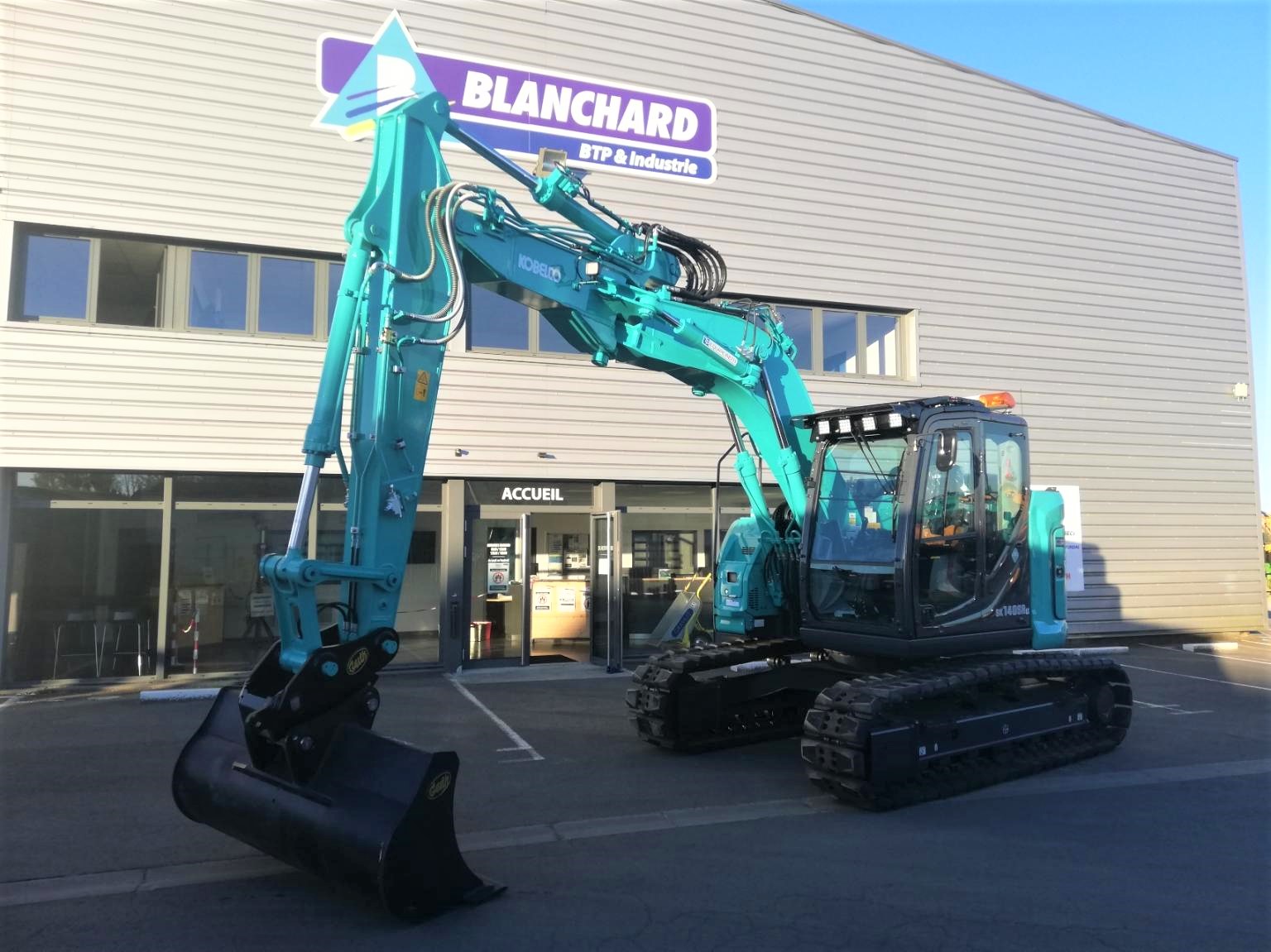 Since Kobelco Construction Machinery Europe B.V.'s re-establishment in Europe eight years ago, the manufacturer has amassed a network of over 60 dealers across Europe and its territories – many of whom had already been loyal to the Kobelco brand as part of its previous alliance with New Holland. However, there was one company, Blanchard, based in France, who couldn't wait to become an official dealer for Kobelco and actually became the first to sign an agreement with the Japanese manufacturer in 2013.
At 102 years old, the Blanchard group has been family-run for three generations and has grown from an artisan blacksmith to a powerful distribution group in the west of France, and a major player in agricultural machinery and earth moving equipment Today, the group manages a portfolio of 21,000 customers, with soon-to-be 35 locations. Impressively, its expected turnover in 2021 is between €170 and 175 million.
"All the lights were green at the start of the year," explains Pascal Blanchard, Chairman of the Blanchard group. "The fundamentals of the agricultural world are good. In earth moving equipment, we also have satisfactory visibility over the first half of the year. And we remain confident for the future. The western region is part of a good dynamic with developing metropolises, such as Rennes, Nantes and Rouen."
Before signing to be an authorised Kobelco dealer in 2013, Blanchard had partnerships with Ford/Richier, Fiat Hitachi and New Holland Kobelco as well as the Hyundai CE mark. To date, the TP earth moving equipment division has generated nearly €50 million through seven sites between Brittany, Normandy and Pays de la Loire and is an integral part of the group's strategy. Around ten years ago, a new division was created for technical advice on spare parts and accessories, and a field and sales team is 100% dedicated to this market under the 'Parts World' banner. In addition, logistics and a substantial stock of parts and equipment have been put in place.
"Blanchard TP is one of the regional leaders in excavators over 12t," says Sébastien Texier, sales director at Blanchard TP. "We continue to invest in its development in terms of human, technical and geographical. Thanks to this constellation of services around the customer, in choice of machines, local after-sales service, listening and advice plus rental, we are ready to face the future challenges of specialised distribution."
"In specialised distribution, the relationship with the manufacturer is evolving towards a status of material importer with all the skills and investments that this implies," continues Pascal Banchard, Chairman of the group. "It is a capital, human and technological issue. Requiring to reach a critical size to be able to absorb so many additional costs. As for our mission, it does not change. We are on the front line, facing our customers and our commitments. The reality on the ground and on the sites condition all of our strategic actions and our investments.
"Tomorrow, there will inevitably be more paperless exchanges, e-commerce, advance technological solutions. But let us keep in mind that our responsibility will remain engaged in the provision of equipment, whether it is sold, rented, financed, maintained, repaired and resold on used. This is a reality that will last for a long time to come."
Image caption: Sébastien Texier in charge of distribution, Pascal Blanchard, Chairman of the group and Damien Domy, responsible for the parts, equipment and MMS sheet metal part.