EDA welcomes Kobelco Europe as new member
14 January 2019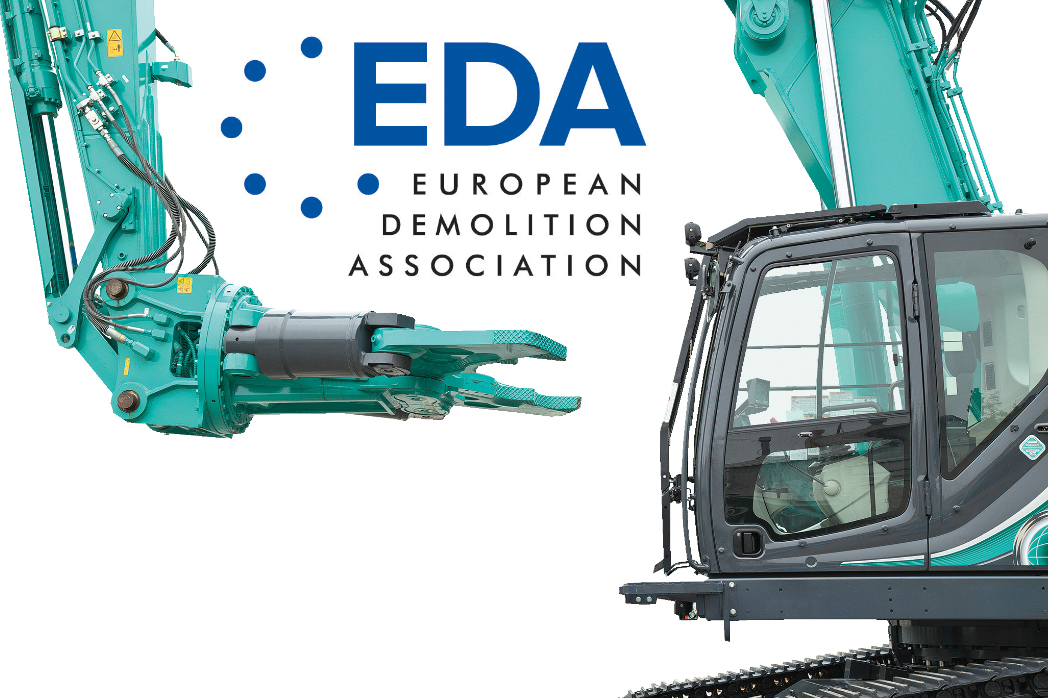 The European Demolition Association increases its presence in Europe with the addition of a new company: KOBELCO EUROPE
About KOBELCO EUROPE
KOBELCO CONSTRUCTION MACHINERY EUROPE is wholly owned by KOBELCO CONSTRUCTION MACHINERY Co., Ltd. (Japan) and its headquarters are in Almere (The Netherlands).
The Japanese manufacturer is dedicated to sales and services of crawler excavators and its spare parts, from 1-tonne to 50 tonnes, in Europe, Russia CIS and Maghreb and is well-known worldwide as a leading excavator specialist.
Today's KOBELCO EUROPE excavators have advanced technology and features include superior fuel efficiency, an integrated Noise and Dust reduction cooling system (iNDr) and advanced hydraulics for powerful, high performance.
The all-new Generation-10 machines lead the way in class due to their low emissions, reduced operational costs and increased working performance and are testament to Kobelco's eight decades of experience and expertise.
Focusing on the needs of users in the field, the company dedicates itself to satisfying the customers by supplying them with products, services, and information that have true value, while contributing to the creation of a prosperous society.
In order to create a recycling-based society that is friendly to people and the environment, KOBELCO EUROPE intends to provide the customers around the world with innovative solutions that incorporate the creative wisdom and know-how.
EUROPEAN Demolition Association, EDA
The European Demolition Association, EDA, was founded in 1978 and is the European platform for national demolition associations, demolition contractors and suppliers.
EDA organizes every year activities to get together the demolition industry from all over Europe. The most important one is the Annual Convention, a meeting that includes technical part with presentations about key topics and optional leisure activities.
Source: https://www.europeandemolition.org/communication/news/eda-welcomes-kobelco-europe-as-new-member