Fully equipped Hybrid SK210HLC-10 with 2 piece boom in the Netherlands
24 August 2021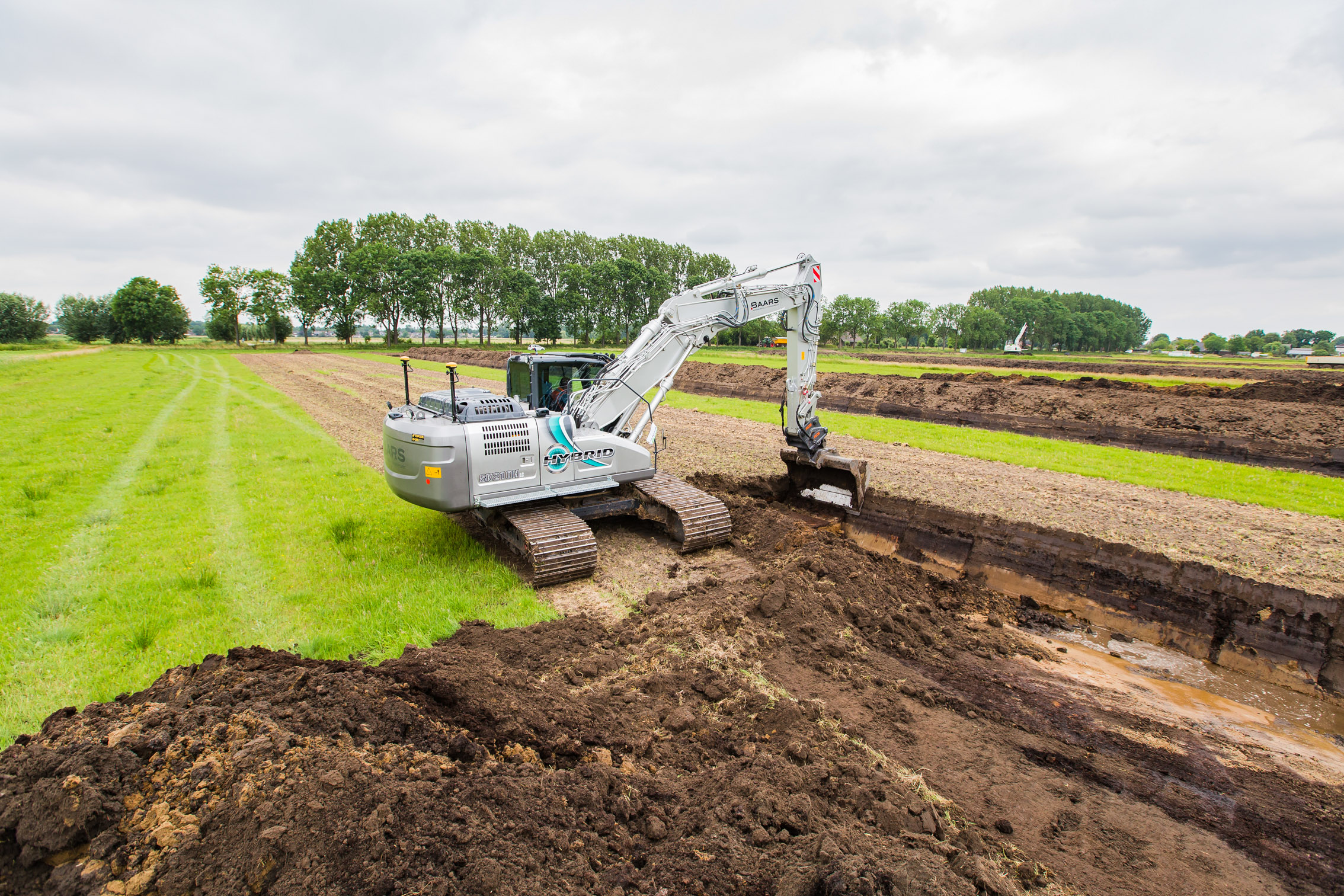 Baars Contractor and Transport from Nieuwland in the Netherlands has just received a Kobelco SK210HLC-10 Hybrid crawler excavator with two-piece boom through authorised Kobelco dealer, the Kemp Group. The SK210HLC-10 is equipped with a large 25kW performance electric assisting generator using an electric motor in combination with Lithium Ion battery technology, making it the most successful hybrid machine in its class.
Unique to the Kobelco SK210HLC-10 is that the generator – electric motor driven by the engine – can be used either for charging the battery or it can act like an electric motor to support the engine, depending on the excavator's demand on energy.
Click here to watch the video with the Hybrid working in The Netherlands.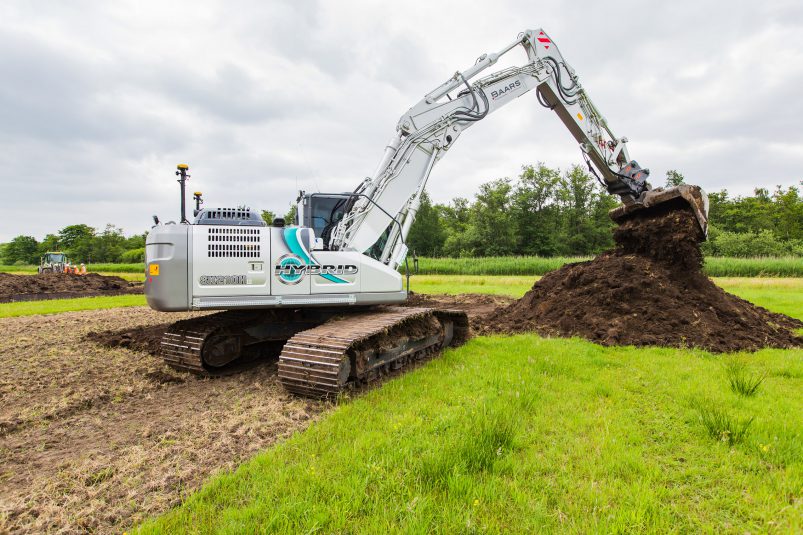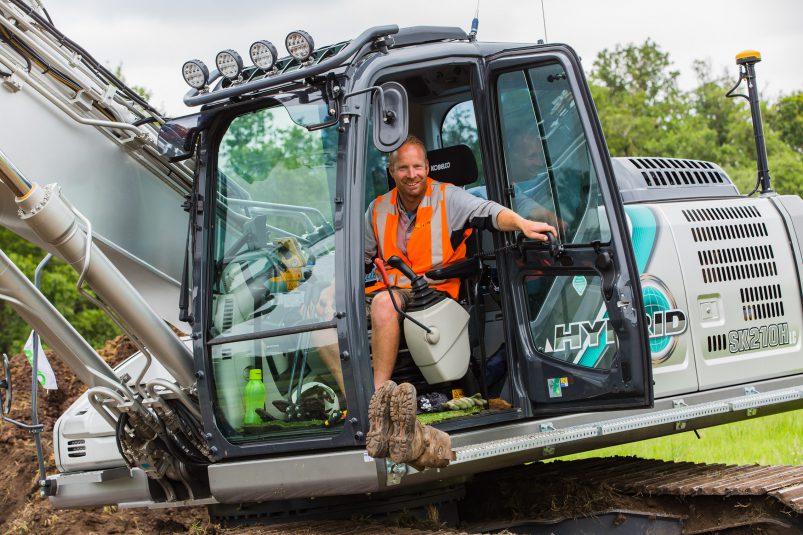 The swing movement function is completely electric. Electric energy from the battery/generator is supplied to the swing motor during swing acceleration. On the other hand, electric energy is regenerated during swing deceleration.
The fact that the engine is supported by a 25kW output generator motor results in a considerable reduction of fuel consumption with the engine at lower rpm, without any compromise to the excavator's throughput.
The Kemp Group has equipped the Kobelco SK210HLC-10 Hybrid with two-piece boom with various options to suit Baars' job requirements. This includes, among other features, a hydraulic quick coupler, central lubrication, folding step boards, an additional toolbox on the undercarriage, cabin overpressure preparation, a provision to use hydraulic oil from the travel circuit to control the fixation pole in case of pontoon applications and extra counterweight.
We are wishing Baars many productive hours with their new Kobelco Hybrid!