Have you seen our minis?
27 October 2022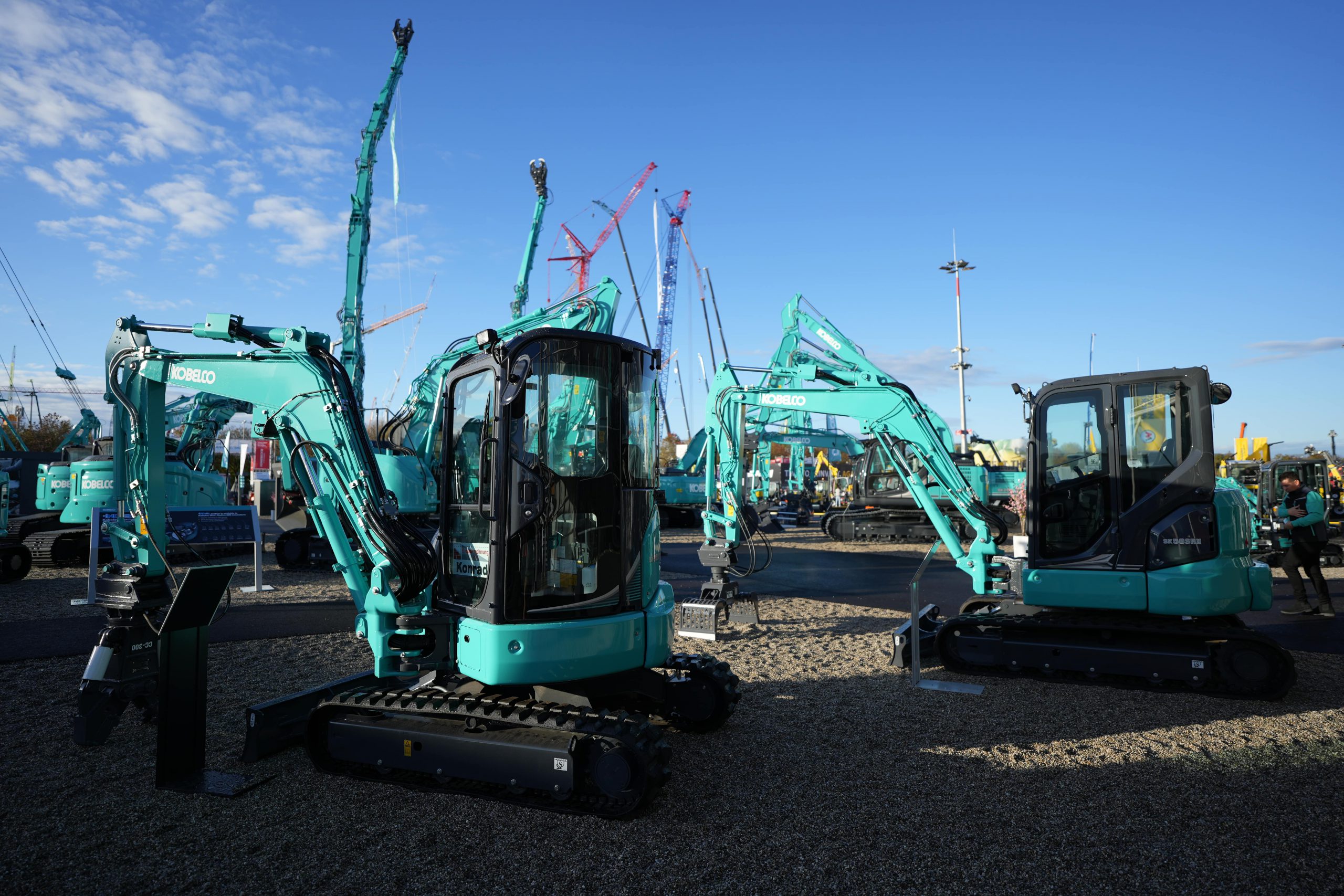 We understand how important mini excavators are on the jobsite – not just for landscaping and utilities projects, but as support machines on larger construction sites too. That's why we wanted to showcase as many of our mini excavators on our stand at BAUMA as possible this year and really demonstrate the breadth of our mini line-up!
Head to the back of our booth (FN.1016) and you'll see a selection of machines from our mini range, including the SK10SR-2E, SK17SR-3E, SK19, SK25SR-6E, SK28SR-6E and the SK35SR-6E. In addition, we're displaying the all-new SK58SRX-7 – the largest of our mini excavators.
The SK58SRX-7 machine benefits from improved hydraulic performance when compared to the previous model – its new hydraulic system shortens the digging cycle time by up to 11%. The replacement of the travel motor and swivel joint has also increased the machine's travel and hill climbing speeds by up to 12%! See the SK58SRX-7 on our stand, then find out more here: https://www.kobelco-europe.com/product/europe/mini-excavators/sk58srx-7/