Have you visited our demolition area?
26 October 2022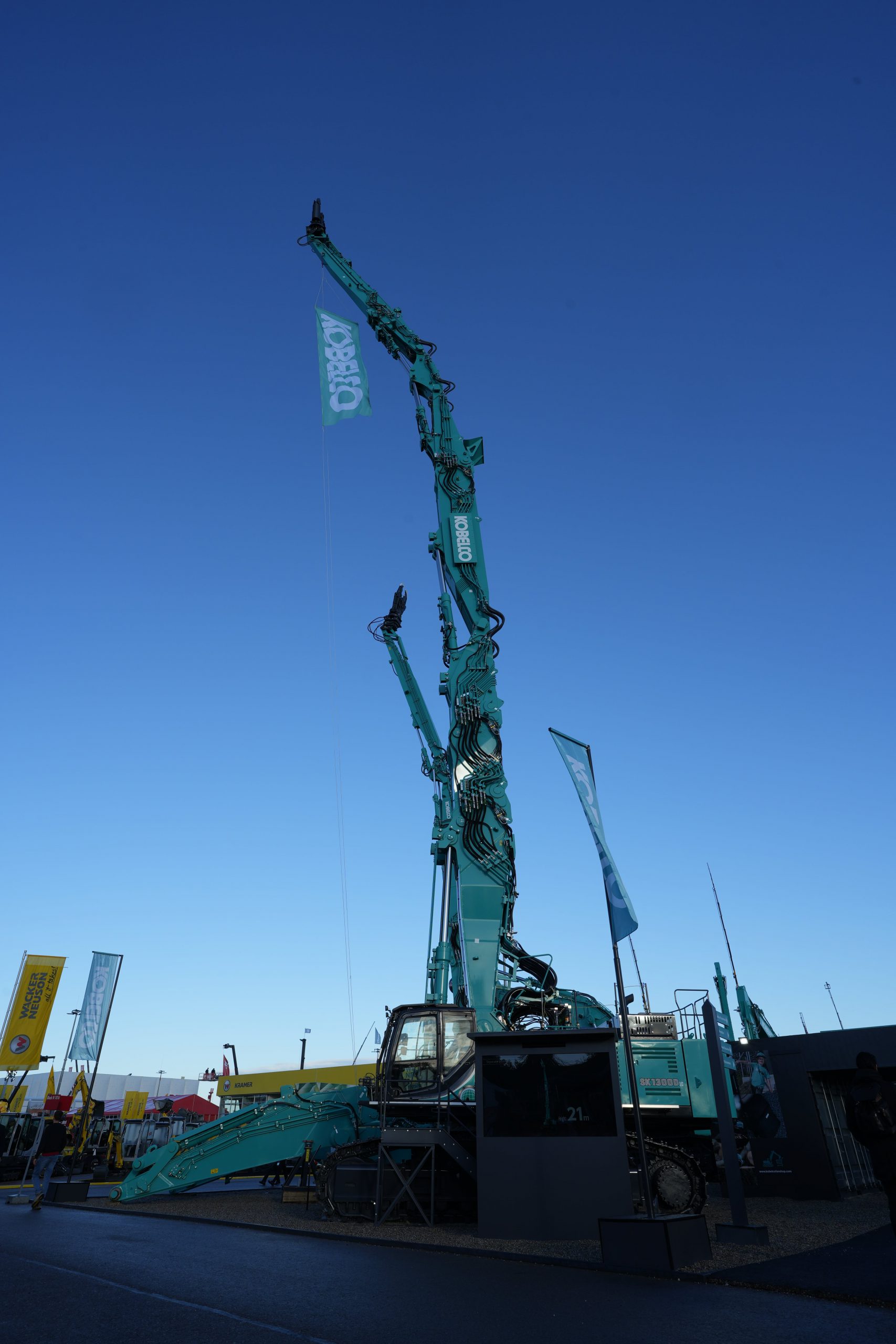 There's no missing our heaviest excavators and demolition machines! Head to the Kobelco stand (FN.1016) this week and you can see our largest conventional excavator in Europe, the SK850LC-10 and the SK400DLC-11 demolition machine as well as the SK1300DLC demolition giant!
With an operating weight of 130 tonnes and a colossal reach of up to 40m, the SK1300DLC is currently the world's largest OEM manufactured building demolition machine. Its introduction to the European market in March 2022 was met with high expectations due to its superior productivity, versatility, easy transportation and the ability to use more powerful crushers at new heights.
Don't miss your chance to see it close up, then find out more about our demolition machines here: https://www.kobelco-europe.com/innovation/demolition-machine/