Kobelco attending World Demolition Summit as a Bronze Sponsor for the second time
14 June 2018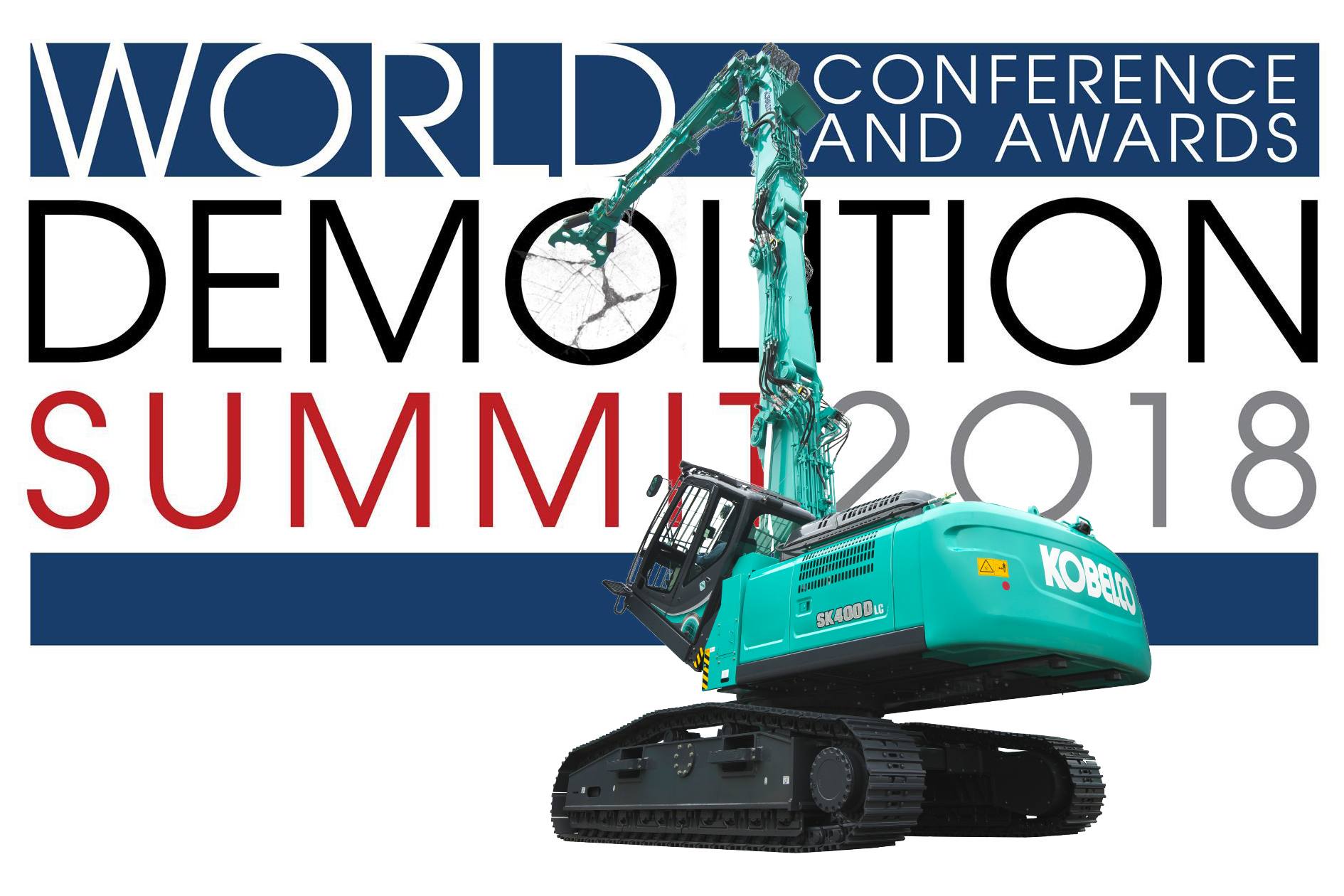 After a successful event in November 2017, Kobelco Construction Machinery is again participating in the World Demolition Summit as a Bronze Sponsor. This year event will take place on 7 and 8 November in Dublin, Ireland.
Kobelco will be promoting two demolition machines that are currently available on the European market: SK400D-LC and SK550D-LC.
The key feature of the Kobelco demolition machine is the exclusive NEXT joint system, designed for quick assembly and ease of transport. The machines can be quickly set up and adapted to meet the job requirements and to be used for the full duration of the job. Due to the unique structure of the attachment, transportation is completely safe and with just a few steps.
Enhanced safety functions like cab interference prevention system, stability warning system, tilting cab and system of cameras to mention just a few, together with the outstanding fuel consumption, make this machine very desirable equipment on the demolition market.
NEXT ATTACHMENT
The new-generation NEXT demolition attachment for the demolition machine with common use type base boom was designed by Kobelco without being limited by existing concepts. Each boom attachment has a block structure that simplifies assembly and transport, and the attachments employ our original NEXT joint system. The piping can be connected at ground level, and the steps for attachment assembly/disassembly from pressure release to pin fixing can be completed safely in a short time. Kobelco helps provide the owner reduced operational costs, less downtime and greater return on investment.
For more information on Kobelco demolition machines, please visit product pages:
SK400DLC10 >>>
SK550DLC10 >>>

About World Demolition Summit
The summit provides an unparalleled opportunity for companies to reach out to, network with and remain at the forefront of the demolition industry. The World Demolition Summit is organised by Demolition & Recycling International magazine in co-operation with the European Demolition Association.
Visit event website >>>