Kobelco confirms two new authorised dealer partners
23 April 2014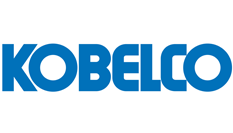 UK-based Lloyd Ltd and Molson Group Ltd increase European network
ALMERE, April 23, 2014 – Kobelco Construction Machinery Europe B.V. is continuing its fast, yet controlled European dealer network expansion with the announcement of two new dealer partners in the United Kingdom. Both Lloyd Ltd and Molson Group Ltd met the required quality standards to become an authorised European dealer for sales and service of Kobelco excavators within the United Kingdom.
Benefiting from the newly established European parts warehouse in Almere, The Netherlands, Molson Group Ltd will provide sales and aftersales support in the Southern Counties of England (below the M62 highway) and Wales. The company, headquartered in Avonmouth, brings 18 years of experience to the table to market the Kobelco range, including its new extremely quiet, high performance yet fuel efficient excavators. Renowned for its professional sales and aftercare service, Molson Group Ltd is well placed to help the Kobelco brand's planned European growth as an excavator specialist.
Lloyd Ltd, based in Carlisle, is the official Kobelco dealer for the UK Northern Counties (above the M62 highway) and Scotland. With an enviable 40-year history and seven regional branches to its name, Lloyd Ltd is a perfect extension of the Kobelco dealer network with sales and exceptional aftersales support.
Makoto Kato, Managing Director of Kobelco Construction Machinery Europe B.V. said of the recent UK agreements: "Kobelco is proud to have connected with two companies who both have enviable experience within the construction and earthmoving sectors. We are confident that with the two professional partners in the main British Isles, we will be able to directly serve the original "Blue" machines with the high level of customer satisfaction to our long awaited customers in the UK.
The two companies' strong desire and passion to supply and service quality Japanese-built Kobelco machinery made the decision for joint co-operation an easy one."
The two new partnerships further underline Kobelco Construction Machinery's long-term commitment to Europe. For more information please visit sandbox4.dutchwebdesign.nl/kobelco-europe-new
Ends

For media enquiries, please contact Sander Gesink on +31 36 2020 352 or email
sander.gesink@kobelco.com
About Kobelco

Kobelco Construction Machinery Europe B.V. is wholly owned by Kobelco Construction Machinery Co., Ltd. Japan. The European Headquarters were re-established in Almere, The Netherlands in 2013 and include the sales and marketing function for Europe, Middle East, Africa and Russia-CIS as well as a parts warehouse to support aftersales service across the region.
Kobelco is dedicated to sales and services of crawler excavators from 1t to 50t. The Japanese manufacturer is well-known worldwide as a leading excavator specialist. Kobelco machines are well-regarded for their advanced technology, including an innovative noise and dust reduction system, advanced hydraulic circuitry for power and superior fuel efficiency.