Kobelco Construction Machinery appoints Denmark dealer partner
05 June 2014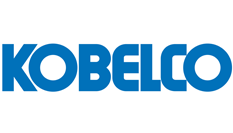 Erenfred Pedersen A/S to supply and service Kingdom Of Denmark
ALMERE, June 5, 2014 – Kobelco Construction Machinery Europe B.V. (KCME) is pleased to announce the recent addition of Erenfred Pedersen A/S (EP) from Denmark as a new Kobelco trusted dealer partner. A recent agreement signing between the two companies further extends Kobelco Construction Machinery's growing European portfolio of authorised dealers.
Established in 1966, Erenfred Pedersen A/S is a third generation-run family-owned business and has a vast amount of experience in the construction industry. With three (Aalborg, Copenhagen, Kolding) established sales and service centres – backed up with field sales personnel, and a wide-reaching large mobile servicing fleet – EP is perfectly placed to ensure exemplary sales and aftercare of the Kobelco brand across Denmark. Underpinned, of course, with the recently established and accessible European parts warehouse in Almere, The Netherlands.
Philippe Le Bourhis, General Manager Sales and Marketing Europe, Russia & CIS of Kobelco Construction Machinery Europe B.V. commented on the latest dealer agreement: "The union of Kobelco and Erenfred Pedersen A/S is a very welcome one. We are happy that EP has returned to the Kobelco dealer network. Together we are in an enviable position to supply Japanese-built Kobelco machinery to Danish customers who demand and expect only the best."
EP rejoins an established network of Northern Europe authorised Kobelco dealers: Norway – Beck Maskin A/S and Entrack A/S; Sweden – Beck Maskin Sverige A/B; Finland and the Baltic States – Konekesko Oy. Continued expansion of authorised Kobelco dealers underlines Kobelco Construction Machinery's long-term commitment to Europe.
A full and easy to view list of the complete European Kobelco dealer network is available via a new Dealer Locator on the official Kobelco Construction Machinery Europe B.V. website. For details please visit sandbox4.dutchwebdesign.nl/kobelco-europe-new
Ends
For media enquiries, please contact Sander Gesink on +31 36 2020 352 or email
sander.gesink@kobelco.com
About Kobelco
Kobelco Construction Machinery Europe B.V. is wholly owned by Kobelco Construction Machinery Co., Ltd. Japan. The European Headquarters were re-established in Almere, The Netherlands in 2013 and include the sales and marketing function for Europe, Middle East, Africa and Russia-CIS as well as a parts warehouse to support aftersales service across the region.
Kobelco is dedicated to sales and services of crawler excavators from 1t to 50t. The Japanese manufacturer is well-known worldwide as a leading excavator specialist. Kobelco machines are well-regarded for their advanced technology, including an innovative noise and dust reduction system, advanced hydraulic circuitry for power and superior fuel efficiency.