Kobelco Construction Machinery appoints Irish dealer
12 December 2014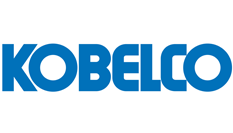 McSharry Bros. (Manufacturing) Ltd forges new sales and service team
ALMERE, December 12, 2014 – Kobelco Construction Machinery Europe B.V. (KCME) is pleased to announce the recent addition of McSharry Bros. Manufacturing Ltd (McSharry Bros.) to its expanding European, Russia & CIS and Maghreb network of authorised Kobelco dealers. McSharry Bros. is now the exclusive dealer for service and supply of the Kobelco brand throughout the Republic of Ireland and Northern Ireland.
McSharry Bros. was first established in 1970 as a distributor of agriculture machinery before importing excavators. Today the company comprises of two divisions: Machinery Sales and Undercarriage.
Given its long history, McSharry Bros. has rightly become a successful leader in both machine and undercarriage sales within Ireland and has earned an enviable reputation for quality and high standards of customer service.
Makoto Kato, Managing Director of Kobelco machinery Europe B.V. said of the recent signing: "Customers within ROI and Northern Ireland are aware that Kobelco excavators are quality and robust products built with years of experience that encompasses modern technology. The highlights of which are fuel efficiency, low noise outputs and reliability. We are extremely pleased to announce McSharry Bros. has become an authorised partner to Kobelco – its specialist knowledge of the Irish market will result in higher levels of service and aftersales support of the Kobelco brand."
A full and easy to view list of the complete European Kobelco dealer network is available via a new Dealer Locator on the official Kobelco Construction Machinery Europe B.V. website. For details please visit sandbox4.dutchwebdesign.nl/kobelco-europe-new

Ends
For media enquiries, please contact Sander Gesink on +31 36 2020 352 or email
sander.gesink@kobelco.com
About Kobelco
Kobelco Construction Machinery Europe B.V. is wholly owned by Kobelco Construction Machinery Co., Ltd. Japan. The European Headquarters were re-established in Almere, The Netherlands in 2013 and include the sales and marketing function for Europe, Middle East, Africa, Russia-CIS and Maghreb. A modern parts warehouse supports aftersales service across the region.
Kobelco is dedicated to sales and services of crawler excavators from 1t to 50t. The Japanese manufacturer is well-known worldwide as a leading excavator specialist. Kobelco machines are well-regarded for their advanced technology, including an innovative noise and dust reduction system, advanced hydraulic circuitry for power and superior fuel efficiency.