Kobelco Construction Machinery Europe B.V. introduces Generation 10 series
12 February 2015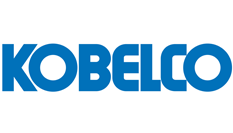 Latest generation specialist Japanese machines released in Europe
ALMERE, February 12, 2015 – Kobelco Construction Machinery Europe B.V. (KCME) is pleased to announce the arrival of its latest specialist excavator to Europe. Japanese design and technology amassed through 80 years of manufacture coupled with customer feedback has resulted in the all-new Japanese-built "Generation 10" series.
Generation 10 is the latest range of specialist earthmoving and construction excavators available from the growing European Kobelco dealer network and replaces the successful Generation 9. Generation 10 is the first Kobelco model to comply with Stage 4 of the exhaust emissions regulations and, more importantly, is set to redefine the operating classes it sits within.
Kobelco is recognised as a market-leading brand that 'saves you money' through the use of many technical features built into its products, but none more so than overall low fuel consumption. For Generation 10 (20-35t), Kobelco has gone further to reduce operational costs with even greater fuel saving. In the case of the Generation 10, fuel efficiency improvements through regenerative technology places Generation 10 at the peak of work-efficiency within the excavator industry.
Generation 10 (e.g. SK210LC-10) with Stage 4 engine configuration delivers greater performance and efficiency in its working environment when compared to the previous Generation 9 equivalent. In H-mode (heavy work), work volume increases by 6.7% for the same level of fuel consumption. In S (normal work) and Eco-modes fuel consumption is reduced by an impressive 6.1%. To emphasise further the environmental credentials of Kobelco machinery, Generation 10 machines will feature a globe motif within its corporate decal/colour scheme to denote Global awareness.
Reduction in fuel consumption is just one key factor in supporting the high durability of the Generation 10 series. The quality of design and manufacture lends itself to clean and powerful operating performance with greatly enhanced working hours and total working life of the machine, again enhancing cost efficiency. Serviceability is further improved with several key updates including the introduction of a new compact and easily replaceable canister-type hydraulic oil return filter and a new specification air cleaner inner element. New operator accessible diagnostics via the cabin monitor assist to ensure work continuity, such examples are on-screen and audible warnings for hydraulic oil temperature and clogged oil filter.
The high durability working performance of Kobelco construction machinery is amplified by Generation 10. Featuring the latest engineering aspects in boom and arm design by incorporating revised structural sections, reinforcement points and pin bosses, Generation 10 machines are extremely durable and adaptable to meet the daily demands of vastly differing working environments.
To further ensure operators benefit from Kobelco design and experience, Generation 10 safety cabs (20-35t) are revised to include control levers with a lighter-feel, a new 'lock' lever and control lever box. Additional air-conditioning vents and revised rear storage tray complement Kobelco's known cabin comfort. Easy routine maintenance, extended service intervals and a European spare parts back-up complete the Kobelco experience.
Commenting on the introduction of Generation 10 machines, KCME Product Marketing Manager, Peter Stuijt, said: "Kobelco's bold commitment to producing machinery with high durability from performance with power, outstanding serviceability and class-leading fuel economy is clear to see with the introduction of the Generation 10 product range.
"The addition of specific model roles within key industries fulfills the needs of our growing customer base. Visitors to INTERMAT Construction 2015 have the perfect opportunity to see first-hand the Generation 10 models and discuss every aspect of this new series with dedicated Kobelco staff. Through an established and growing Kobelco dealer network, every aspect of supply and service within earthmoving, construction and reclamation businesses, to name but a few, can be easily and quickly achieved by Kobelco."
Generation 10 machines SK210LC-10 will launch this summmer.