Kobelco Construction Machinery expands into Iceland
30 October 2017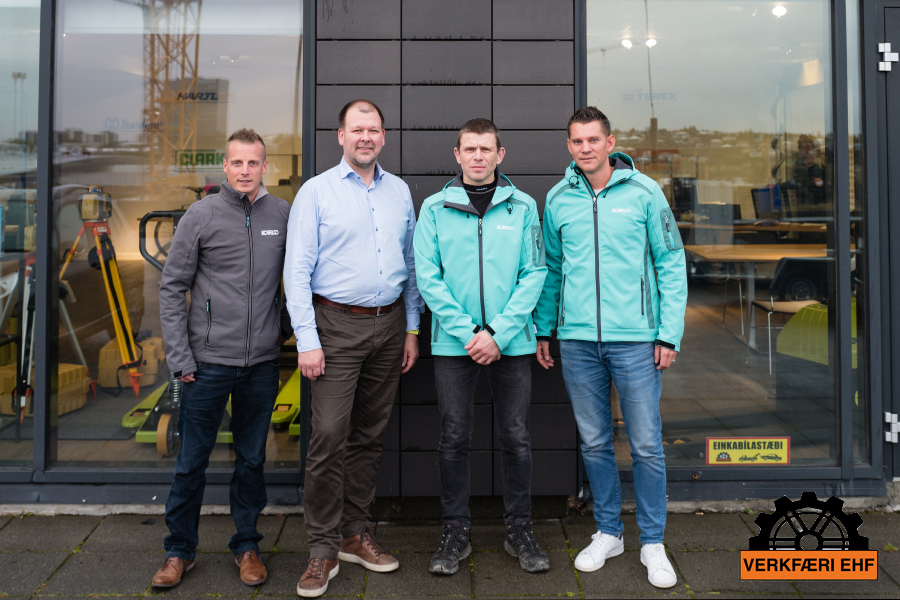 Kobelco Construction Machinery Europe B.V. (KCME) is continuing its fast but controlled expansion of its European dealer network with the appointment of a new authorised dealer partner in Iceland. Verkfaeri ehf is KCME's first Icelandic dealer and is responsible for the servicing of all Kobelco customers across the country.
Verkfaeri ehf was established in 2009 and specialises in groundworks and building construction. As well as offering a wide range of Kobelco Construction Machinery for sale, the dealership also provides a full service solution to manufacturers, contractors, agricultural and fishing companies including machine rental, small crane/liftsales, aftersales servicing and specialist support for ophthalmology and surveying. Although based in the Kópavogurarea of Reykjavik, Verkfaeri ehf's support teams are well equipped to service customers across the whole of Iceland.
Verkfaeri ehf Managing Director, Ólafur Baldursson, said:"I was first interested in Kobelco Construction Machinery in 2013, but at that time, the construction industry in Iceland was still very small. Four years later, I am pleased that we now have the opportunity to add Kobelco to our product range – the quality and workmanship of the Japanese brand is second-to-none and all my customers are very happy with the machinery."
Philippe Le Bourhis, General Manager EU Maghreb Russia CIS Sales & Field Marketing Department, added: "Iceland has recovered very well from the crisis of 2009 and the construction section, in particular, is seeing positive and extensive growth. Since the official appointment of Verkfaeri ehf in April 2017, we've been delighted to welcome several new customers to the Kobelco Construction Machinery brand already. We're looking forward to working closely with Verkfaeri ehf and seeing our machinery working in some very diverse job site locations across Iceland!"
In additional to this new appointment, KCME has recruited dealers in Italy, Slovenia, Israel, Guadeloupe and Martinique and Finland since January 2017. A full and easy to view list of the complete European Kobelco dealer network is available via our Dealer Locator on the official Kobelco Construction Machinery Europe B.V. website.