Kobelco Construction Machinery expands its European range
26 March 2014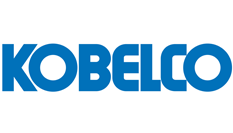 Japanese manufacturer releases new energy efficient excavators
TOKYO, March 26, 2014 – As part of its long-term business commitment within Europe, Kobelco Construction Machinery has introduced three new excavators to market. The new Japanese-built SK260LC-9, SK350LC-9 and SK500LC-9 are the second wave of machines released this year by Kobelco Construction Machinery Europe B.V. (KCME) and further extends its range of specialist earthmoving and construction excavators.
The Japanese manufacturer has once again drawn on its eight decades of excavator manufacturing experience to produce new and market-leading technology for the SK range. Built at the state-of-the-art Kobelco factory in Hiroshima, the SK260LC-9, SK350LC-9 and SK500LC-9 models boast high performance and state-of-the-art efficiency from proven, reliable technology.
With turbocharged and greatly enhanced energy-efficient Hino engines, the three large-capacity machines deliver greater productivity* for each litre of fuel used. In addition, by employing the latest engine and engine management technology, an 88% reduction in exhaust particulate matters – without loss in work performance – contributes to a cleaner environment now and in the future.
Efficient operation and exceptional performance are key requisites for excavator owners, and Kobelco is a leader in these areas. The Japanese manufacturer is also at the forefront of operational control, ability and precision. The ergonomic cab design with large working space is noticeable the moment the operator easily enters the cab by the wide cabin door and views the working area through broad tinted glass. Intuitive, one touch controls and easy-read displays go hand in hand with the responsive, smooth and precise action of controls and machine in all working conditions.
To further ensure operators benefit from Kobelco design and experience, automatic air conditioning, safety cameras and adjustable seating are all standard features. Easy routine maintenance, extended service intervals and regional spare parts back up complete the Kobelco experience.
Commenting on the availability of the three machines, KCME Product Marketing Manager, Peter Stuijt, said: "The introduction of three further machines to an already impressive line-up underlines our commitment to providing Europe with the best technology and expertise in excavator manufacture and operation."
"Our use of modern technology in all aspects of machine manufacture sits alongside 80 years of experience to ensure that all our machines meet and exceed the demands of the industry and operators and increase productivity. The growing Kobelco range of products in Europe mirrors the demand of specific machines for specific roles within earthmoving and construction industries."
The SK260LC-9, SK350LC-9 and SK500LC-9 machines will start to arrive in Europe in April 2014. For details of the full machine specifications visit sandbox4.dutchwebdesign.nl/kobelco-europe-new
Ends

For media enquiries, please contact Sander Gesink on +31 36 2020 352 or email
sander.gesink@kobelco.com

Notes to editors
*Efficiency improvements compared with previous series
Amount of soil per litre of fuel (m3/L)
14.4% improvement                                       SK260-9 Eco-mode vs SK250-8 S-mode
23% improvement                                          SK350-9 Eco-mode vs SK330-8 S-mode
4.1% improvement                                         SK500-9 Eco-mode vs SK480-8 S-mode
About Kobelco
Kobelco Construction Machinery Europe B.V. is wholly owned by Kobelco Construction Machinery Co., Ltd. Japan. The European Headquarters were re-established in Almere, The Netherlands in 2013 and include the sales and marketing function for Europe, Middle East, Africa and Russia – CIS as well as a parts warehouse to support aftersales service across the region.
Kobelco is dedicated to sales and services of crawler excavators from 1t to 50t. The Japanese manufacturer is well-known worldwide as a leading excavator specialist. Kobelco machines are well-regarded for their advanced technology, including an innovative noise and dust reduction system, advanced hydraulic circuitry for power and superior fuel efficiency.