Kobelco Construction Machinery returns to SaMoTer 2020
13 February 2020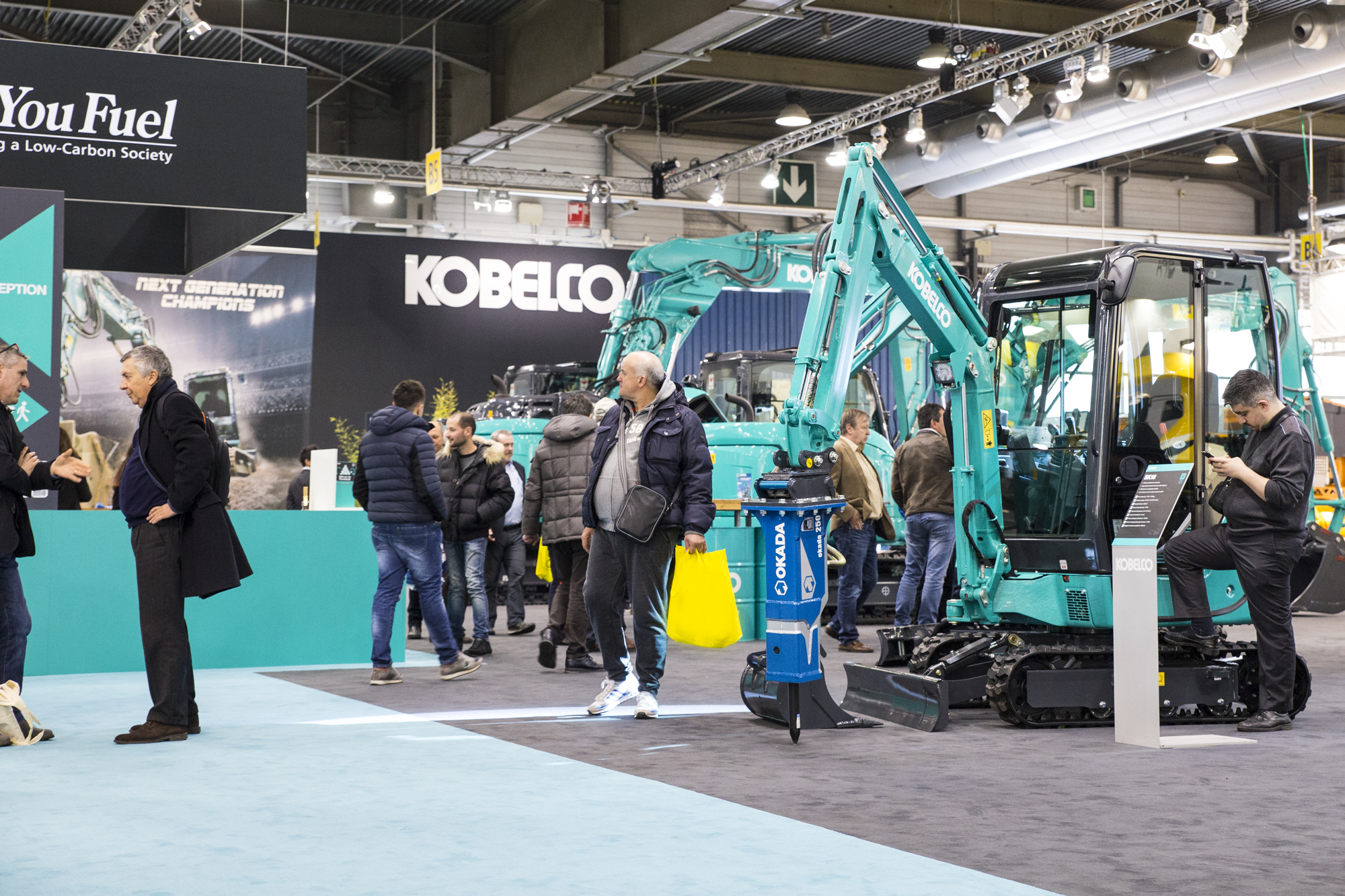 The Japanese manufacturer is pleased to announce its attendance at the SaMoTer exhibition in Verona, Italy on 21-25 March.
Italy is an important region for Kobelco Construction Machinery Europe N.V. (KCME) and since establishing its first official Italian dealer in 2016, the manufacturer has continued to expand across the country and now has a full network of ten dealers. With this in mind, KCME is keen to meet its new and loyal Italian customers and use SaMoTer as a platform to showcase its latest mini and midi excavators, as well as the Kobelco SK140SRLC-7, which will make its European debut at the event.
SaMoTer is Italy's leading construction exhibition and 2020 marks its 31st anniversary. Taking place every three years, the event welcomes more than 450 exhibitors from the construction industry as well as more than 80,000 visitors from over 80 countries. KCME exhibited at SaMoTer for the first time in 2017, and is looking forward to returning this year.
KCME's product range boasts an extensive line-up of high performance excavators from its smallest SK08 and SK10SR-2 minis and short radius machines for compact job sites, to its heaviest SK500LC-10 and SK850LC-10 models for larger jobsites and quarries. KCME will present a variety of Kobelco machines on its stand at SaMoTer (Hall 10 stand no. P3-R4).
Visitors to the KCME stand at SaMoTer can also expect to see the Kobelco Fanshop container, which will stock a selection of clothing, accessories, gifts and scale models from Kobelco's official merchandise range – there really is something for all Kobelco fans!
"We're delighted to be returning to SaMoTer in 2020. We have significantly increased our coverage of Italy over the past three years and we're keen to meet our Kobelco customers in this region."
KCME Managing Director, Makoto Kato