Kobelco Construction Machinery returns to SaMoTer 2023
23 February 2023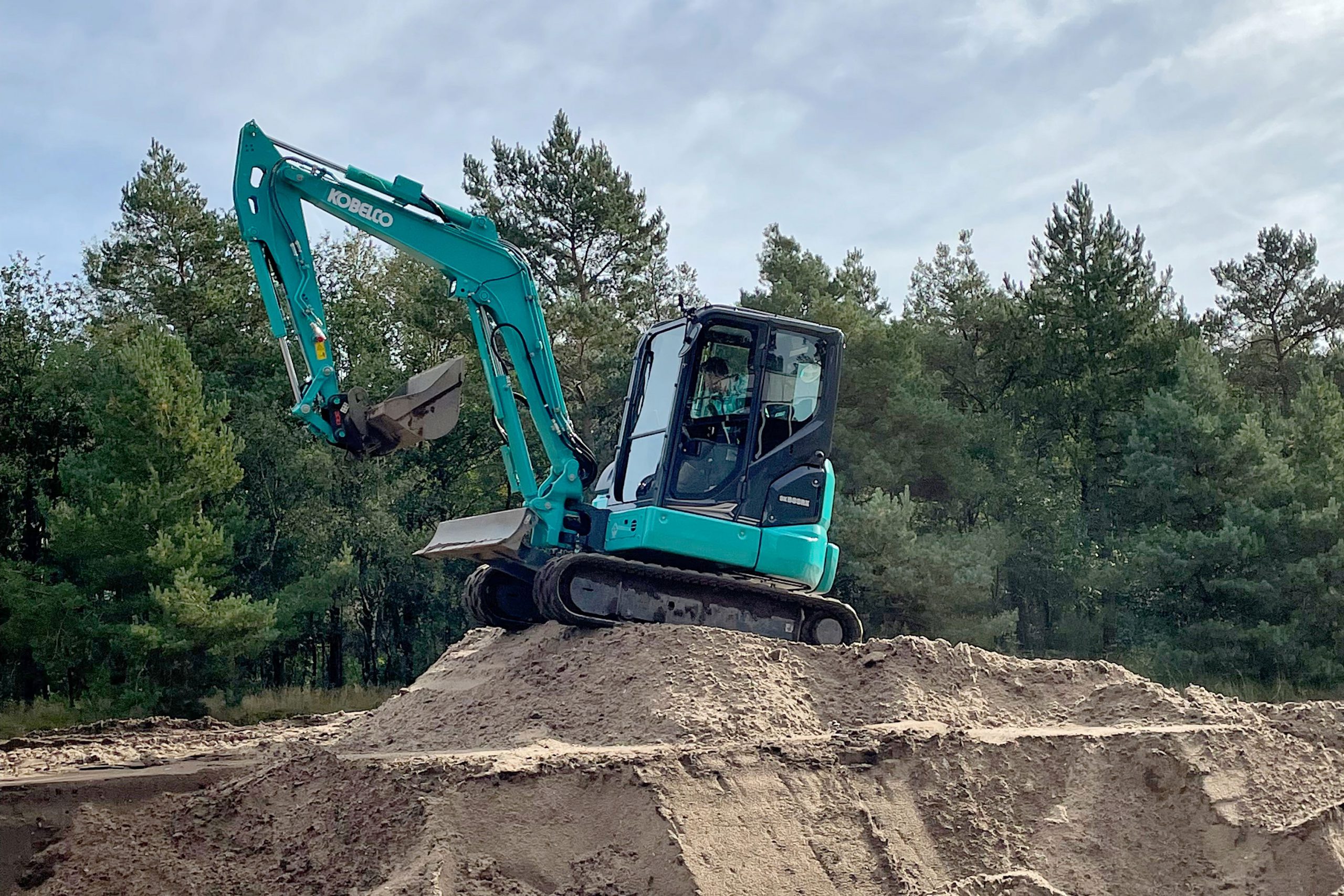 Since establishing its first official Italian dealer in 2016, Italy has grown to be a region of significant importance for Kobelco Construction Machinery Europe B.V. (KCME). Over the past seven years, the manufacturer has continued to expand across the country and now has an extensive network of authorised dealers that covers the mainland as well as the islands of Sicily and Sardinia. With this in mind, KCME is keen to meet its new and loyal Italian customers, dealers and other partners at SaMoTer 2023, which takes place in Verona, Italy on 3-7 May.
SaMoTer is Italy's leading construction exhibition. The event welcomes more than 450 exhibitors from the construction industry as well as more than 80,000 visitors from over 80 countries every three years. KCME exhibited at SaMoTer for the first time in 2017 and will use this year's event as a platform to showcase its latest mini excavators, including the all-new SK34SR-7 and SK39SR-7, as well as the larger Kobelco SK130LC-11, SK140SRLC-7 and ED160BR-7 Blade Runner.
Launched in February 2023, the next-generation SK34SR-7 and SK39SR-7 replace the previous SK30SR-6E and SK35SR-6E and offer increased engine performance, improved operability and easier maintenance. The all-new machines also follow Kobelco's stunning Performance x Design concept, which includes a newly designed cabin interior, to make long operating hours more comfortable.
The SK58SRX-7 is the largest of Kobelco's mini excavators and benefits from improved hydraulic performance when compared to the previous model (SK55SRX-6E). Its new hydraulic system shortens the digging cycle time by up to 11%, while the replacement of the travel motor and swivel joint has increased the travel and hill climbing speeds by up to 12%. Other benefits of the new hydraulic system also include smoother operation and improved levelling performance.
The much smaller 1.7-tonne SK17SR-3E will also be showcased on the KCME stand. Ideal for jobsites where space is restricted, this mini excavator combines a compact design with wide digging reach for efficient performance, excellent manoeuvrability and durability. The machine's zero tail swing (canopy version) or short tail swing (cabin version) provides excellent accessibility when working next to walls or digging close to ditches, and the machine can swing through 180° within a width of just 2m for a small operating footprint.
In the heavier section, the SK130LC-11 was the first premium Kobelco excavator to enter the 12-14-tonne operating class when it was launched in 2020. The conventional machine is powered by a powerful turbocharged engine, which delivers strong work performance, including a best-in-class drawbar pulling force of 141 kN and a high-rated bucket digging force of 105.4 kN.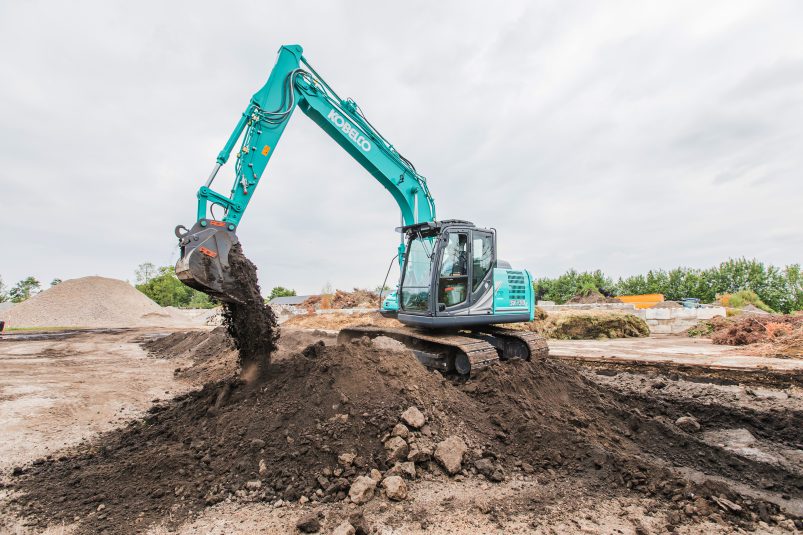 The mid-weight SK140SRLC-7 delivers reduced operating costs and exceptional working performance. Best suited to general construction projects or jobsites where space is restricted, the Short Radius machine delivers a 10% increase in engine output and a reduction in digging cycle time (compared to SK140SRLC-5). The SK140SRLC-7 also benefits from a modern cabin design with operating controls and systems that feature the latest available technology to boost production efficiency through precise, easy to use and read controls, operator comfort and security.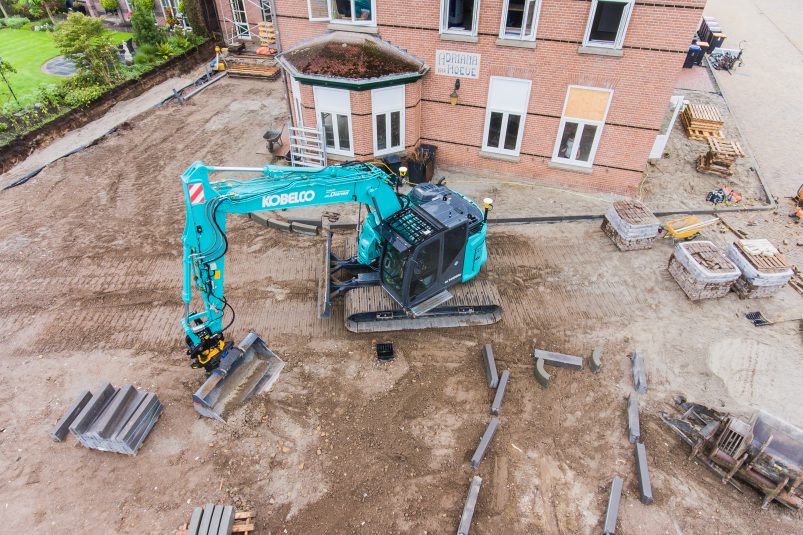 The unique ED160BR-7 Blade Runner is the result of several years of development. Renowned for its dual-purpose capabilities, the unique model combines dozer with SR-type excavator to offer increased productivity and efficiency on job sites by enabling operators to excavate and dozer terrain all with one machine. The multipurpose ED160BR-7 can cover a large range of applications including landscaping, land clearing and maintenance of forestry roads and its short radius design makes it particularly suited to small or confined job sites.
Curved triple grouser shoes, which are available in 500mm or 600mm sizes, further promote the ED160BR-7's agility, while the heavier operating weight (16,800-18,000kg) and optional counterweights (580kg and 1,000kg) provide extra stability to manage complex attachments. The heavy-duty undercarriage also features 20-tonne components for increased durability.
Visitors to the KCME stand at SaMoTer can also expect to see the Kobelco Fanshop container, which will stock a selection of clothing, accessories, gifts and scale models from Kobelco's official merchandise range.
KCME Managing Director, Makoto Kato, said: "We're delighted to be returning to SaMoTer in 2023 after a long break – we were disappointed to miss the event in 2020. We have significantly increased our coverage of Italy in recent years with the support of our loyal dealers and are looking forward to meeting some of our newest Kobelco customers face-to-face."
KCME Business Manager for Italy, Marco Ferroni, said: "The Kobelco range of machines has significantly expanded since we last exhibited at SaMoTer – we now have 12 mini excavators from 1 to 5.8 tonnes as well as several other Short Radius models, which are particularly popular in Italy. Events like SaMoTer give us the perfect opportunity to showcase our models to our customers and provide better explanation about their features and benefits. It's great to be back at SaMoTer this year!"