Kobelco Construction Machinery strengthens French dealer network
10 June 2016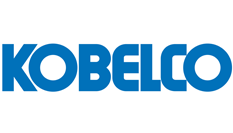 Kobelco Construction Machinery Europe B.V. (KCME) is continuing its European network expansion with the addition of two new French dealers. Solomat and Agricane were appointed as authorised Kobelco dealer partners on 1 March, and help to improve the servicing of Kobelco customers on mainland France and Réunion Island in the Indian Ocean.
Established in 1960, Solomat is a family-run business specialising in construction machinery rental. With 11 outlets covering central France and the Paris area, its prime location will enable Kobelco to service customers within a wide geographical area more efficiently. Founder, René Lemaitre, who remains an integral part of the company, and his son, Thierry Lemaitre, boast a wealth of construction industry experience and have been distributing Kobelco machinery since 2002.
Meanwhile Agricane has been appointed to service Kobelco customers on Réunion Island, a significant French colony off the east coast of Madagascar. The company has specialised in the distribution of agricultural equipment since 1964, however, recently expanded its product offering to include small construction equipment. Karl Techer has been at the helm of Agricane since 1980 and is planning to further expand the business in 2016.
Thierry Lemaitre, President of Solomat said: "We are very proud to offer high quality products from Japan to our customers. Kobelco excavators have already proven how reliable and economic they are, which makes our customers very happy!"
Aubin Allexandre, Managing Director of Agricane, said: "Quality and heavy duty excavators are very important for our customers. The rock of our island is one of the toughest in the world – only premium products such as Kobelco excavators can make a difference in such a severe environment."
Philippe Le Bourhis, General Manager EU Maghreb Russia CIS Sales & Field Marketing Department, commented on the latest dealer agreements: "We are delighted to welcome two new dealers to the Kobelco network. Solomat and Agricane bring a wealth of experience to the network and are proof of the growing demand for Kobelco's Japanese-built excavators among our French customers. Both appointments are particularly important to KCME as they enable us to enhance our service offering geographically, and further develop important customer bases in these regions."