Kobelco Cranes as a Silver sponsor of the World Crane and Transport Summit 2019
01 November 2019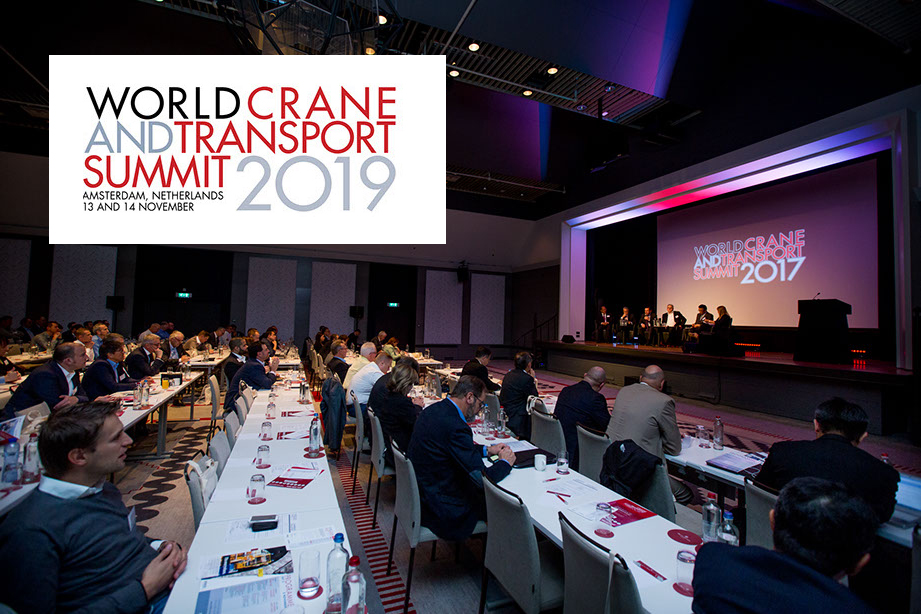 Kobelco Europe Crane Division is a Silver Sponsor of the upcoming World Crane and Transport Summit 2019.
This biennial event will be held on the 13th and 14th November in Amsterdam and will bring together an audience in excess of 250 people, from all over the world, including many of the largest crane and transport equipment owning companies.
The 2-day programme includes conference, networking and gala dinner and Kobelco Cranes is proud to yet again support this prestigious event as a Silver Sponsor.
For more information on the event please visit the summit website or contact Kobelco Cranes division.
Below we are sharing photos from the previous event in 2017 and looking forward to seeing you at the World Crane and Transportation Summit this year.