Kobelco launches new SK210LC-9/SK210NLC-9 excavators
10 January 2014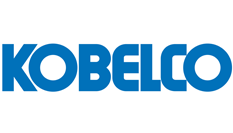 ALMERE, January 10, 2014 – Kobelco Construction Machinery Europe B.V. is pleased to announce the introduction of two exciting new models to its range of excavators. Models SK210LC-9 and SK210NLC-9 feature a host of new technical innovations that underline the Japanese manufacturer's commitment to producing the best machinery in the market. Both models are built at Kobelco's new state-of-the-art factory in Hiroshima, Japan.
Powerful performance, ease-of-use, cost-effective maintenance, advanced safety designs and reduced impact on the environment are all aspects that come as standard with the new Kobelco excavators, providing operators with unparalleled machinery.
Equipped with the Hino J05E-TJ turbocharged engine, the new models are powerful yet remarkably fuel efficient to greatly reduce operating cost. It incorporates technology that complies with Stage IIIB emission regulations to ensure engine performance from optimised combustion. The automatic idle stop feature further reduces fuel consumption.
The new energy efficient system is enhanced with three operating work modes of Heavy, Standard and the newly added ECO-mode available at the touch of a button for the required workload. Maximum work power and torque output provides smooth, progressive travel on all terrain and exemplary lift, swing and dig action of the arm. A state-of-the-art hydraulic control system complements the precise and seamless arm operation with less engine performance input required – again saving costs.
Efficiency improvements SK210LC-9/SK210NLC-9 compared with previous series
Amount of soil per litre of fuel (m3/L)
4,7% improvement                                   H-mode vs SK200-8 series H-mode
5,0% improvement                                   S-mode vs SK200-8 series S-mode
17,3% improvement                                 Eco-mode vs SK200-8 series S-mode
Daily and routine service intervals have been extended to minimise downtime. This gives the desired benefit of reduced running costs and enhanced working life. Easy maintenance is guaranteed with easy access points at ground level for all daily inspection points, and extended service intervals for hydraulic oil (5000 hrs) and hydraulic filter (1000 hrs).
Of course, the reputation of Kobelco excavators isn't based purely on innovation, performance, cost-effectiveness and operator comfort. The established Japanese manufacturer is acutely aware that its machines need to be durable and this is, as always, achieved with quality design, components and finish, even down to the long-lasting paint.
Safety remains a priority with a rear view camera fitted as standard to further enhance the already wide scope of operating visibility. This electronic 'third eye' is an important safety aspect for all site use and services an easy to read LCD multi-display monitor for monitoring machine maintenance requirements and diagnostics.
The operator's working environment is enhanced with the broad view front window complementing the big cab with wide access for smooth entry and exit. Automatic air-conditioning, and a sound system are just two of the many refinements that come as standard for operator comfort. This includes Kobelco spring and oil suspension technology for low vibration (50% reduction compared with previous models) and cab noise level. The highly anticipated introduction of the Kobelco SK210LC-9 and SK210NLC-9 to the market will be January 2014 with more new models to follow.
About Kobelco
Kobelco Construction Machinery Europe B.V. is wholly owned by Kobelco Construction Machinery Co., Ltd. Japan, dedicated to sales and services of a full range of crawler excavators in the 1t to 50t classes.
Kobelco is well-known worldwide as a leading excavator manufacturer. Kobelco machines are well-regarded for their advanced technologies, including an innovative noise and dust reduction system, advanced hydraulic circuitry for power and smooth controllability and superior fuel efficiency.
For more information about Kobelco Construction Machinery Europe B.V. or Kobelco products, please visit https://www.kobelco-europe.com.
For any queries, please contact:
Sander Gesink
Brand Marketing & Communication Manager
Telephone: +31 36 2020 352
Email: sander.gesink@kobelco.com