Kobelco SK210LC-10 Scale Model receives a positive review from Laster & Bagger Magazine
16 May 2017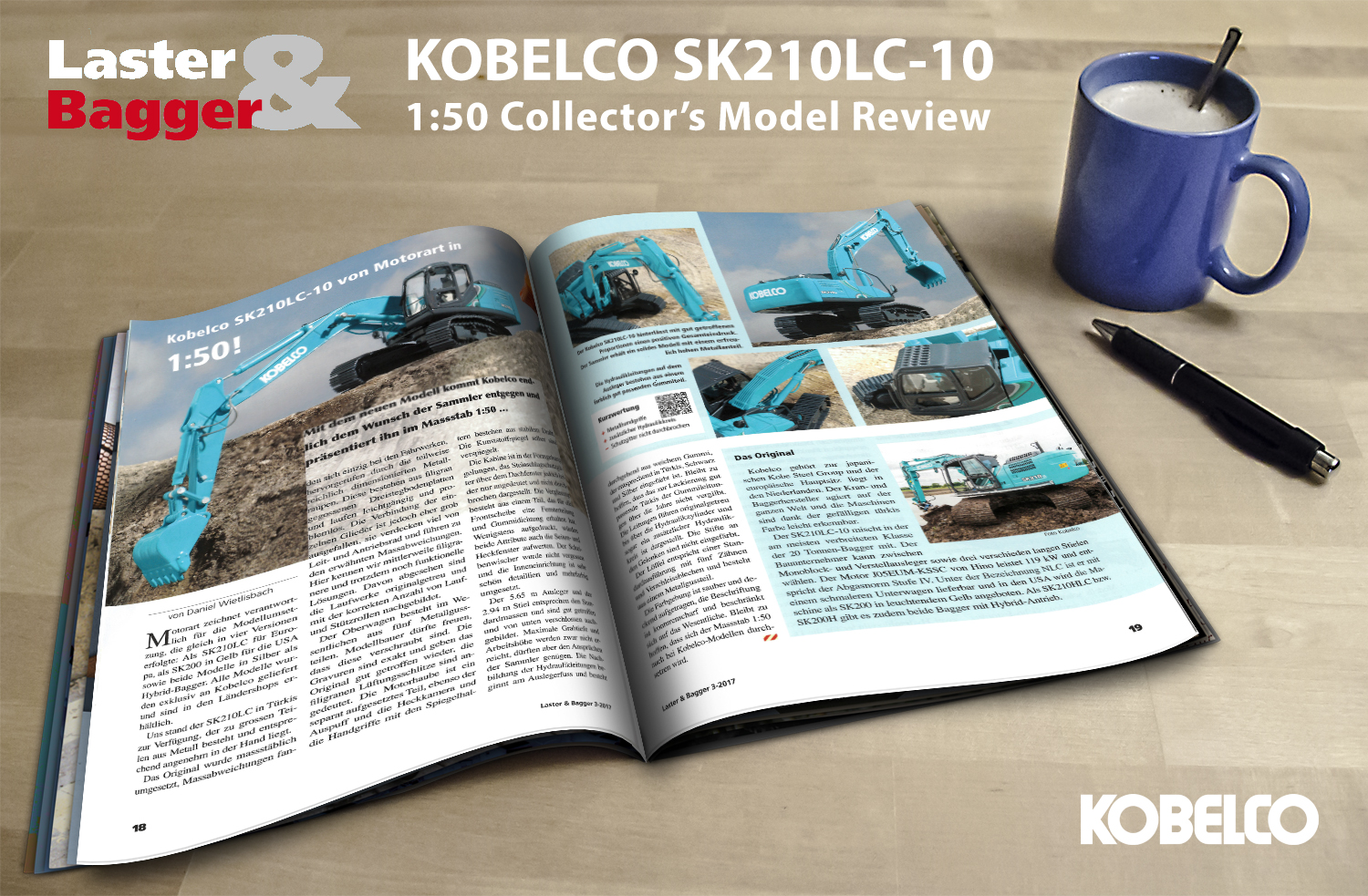 Kobelco SK210LC-10 Scale Model received a positive review from Laster & Bagger Magazine, and the photo of the model was featured on the front cover.
SK210LC-10 is the first Kobelco collector's model available in 1:50 scale and was produced exclusively for Kobelco by Motorart.
The process of creating a scale model is lengthy and requires attention to the detail. SK210LC-10 should satisfy the collectors. According to Laster & Bagger: "The original was translated correctly into scale. (…) The 5.65 m boom and the 2.94 m jib are a match for the standard measurements and are well done."
Laster & Bagger continue with the description of the details: "The body is made mainly from five white metal castings held together with screws and that makes the model builders among us rejoice. (…) The window wiper is present and the cabin interior is nicely detailed and finished in many colors."
The review finishes with "It only remains to hope that the 1:50 scale now will become standard for Kobelco models". We also hope, that SK210LC-10 1:50 models will find their place on collector's shelves.
Kobelco scale models are currently available via our dealers or through Fan Shops at the events. The collection includes numerous models in 1:24 and 1:43 scale.
About Laster & Bagger Magazine
Laster & Bagger is the first German language magazine for truck and construction equipment models. It is the extension of the well-known former magazine BaggerModelle.