Kobelco strengthens its demolition and vehicle dismantling range
19 December 2018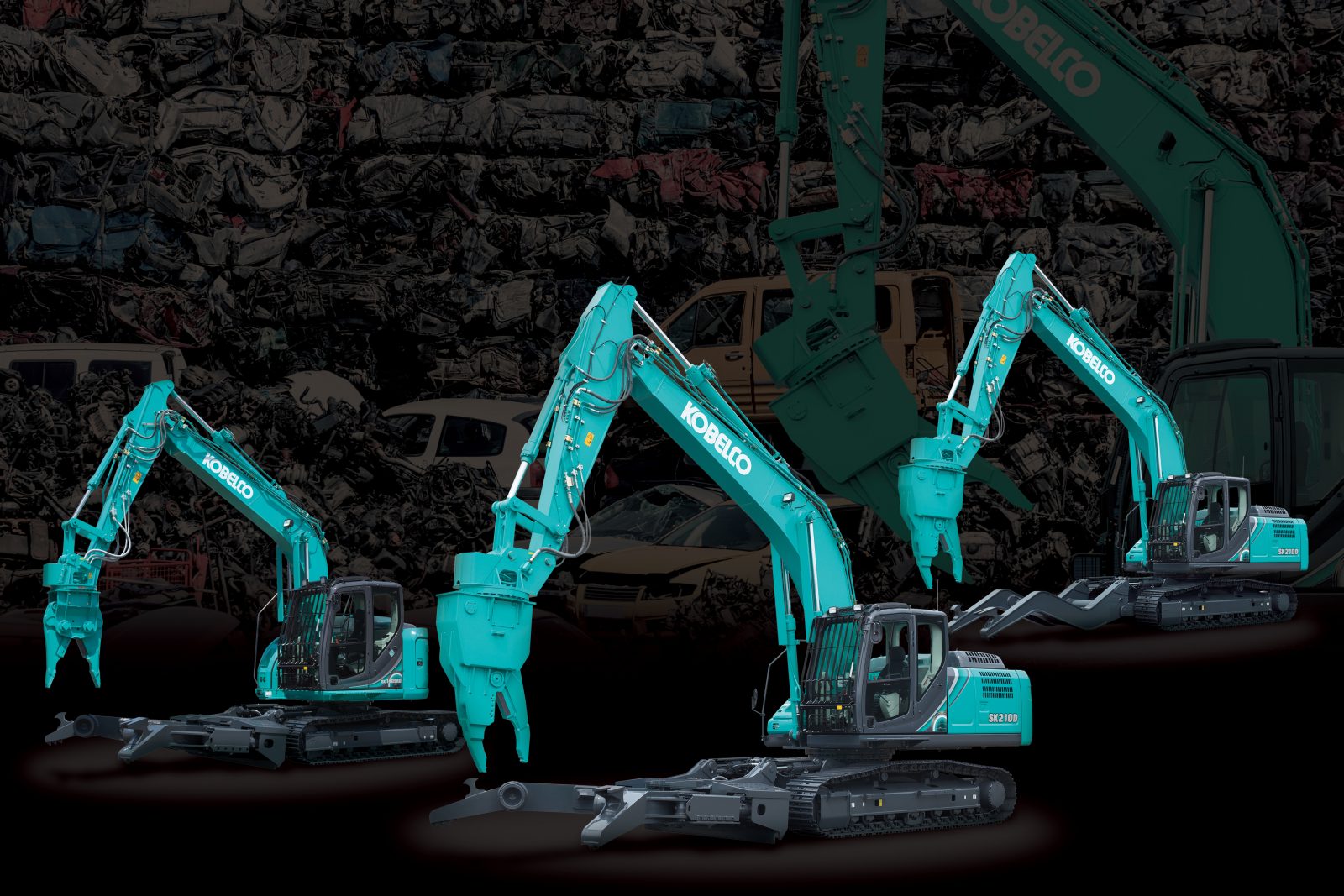 SK140SRD is the manufacturer's smallest demolition and recycling machine
Following the introduction of the SK210D in 2016 and the recent unveiling of the SK350DLC-10, Kobelco Construction Machinery Europe B.V. (KCME) is excited to announce the launch of the SK140SRD – the manufacturer's smallest machine designed for the demolition and recycling sector. Despite its smaller size, this machine is borne from 40 years of innovation and development in automotive dismantling and incorporates many of the same features as the larger models.
Around six million vehicles reach the end of their useful lives in Europe each year but they still have a significant value as a source of spare parts. Modern vehicle recycling attempts to be as cost-effective as possible, but with strict EU directives on reuse/recovery and reuse/recycling targets, auto dismantling yards also need to consider the environmental impact of their processes.
Since launching its first automotive dismantling machines in Japan in 1979, Kobelco has continued to focus on developing the best possible equipment to aid the recycling and reuse of vehicles and vehicle parts. As a result, Kobelco's dismantling machines are renowned for their high performance, reliability and efficiency, and the all-new Kobelco SK140SRD also promotes lower fuel consumption, lower noise and a significant reduction in CO2 emissions.
"Since launching our first dismantling model 40 years ago, we have sold more than 1,200 machines as a result of constantly developing new equipment that meets the needs of our customers. While the exterior of the machines may look similar, the SK140SRD incorporates significant technological innovations, including a specialised frame and iNDr technology.
"In turn, these innovations help to improve durability, reliability, workability and safety. Kobelco demolition and recycling machines demonstrate excellent lifetime cost performance that becomes more evident the longer a machine is used and this next-generation automotive dismantling machine represents the best Kobelco has to offer."
KCME Product Manager, Peter Stuijt
Download the full press release >>
For more information and machine specification please visit SK140SRD-5 product page >>