Kobelco wins World Demolition Award
22 November 2022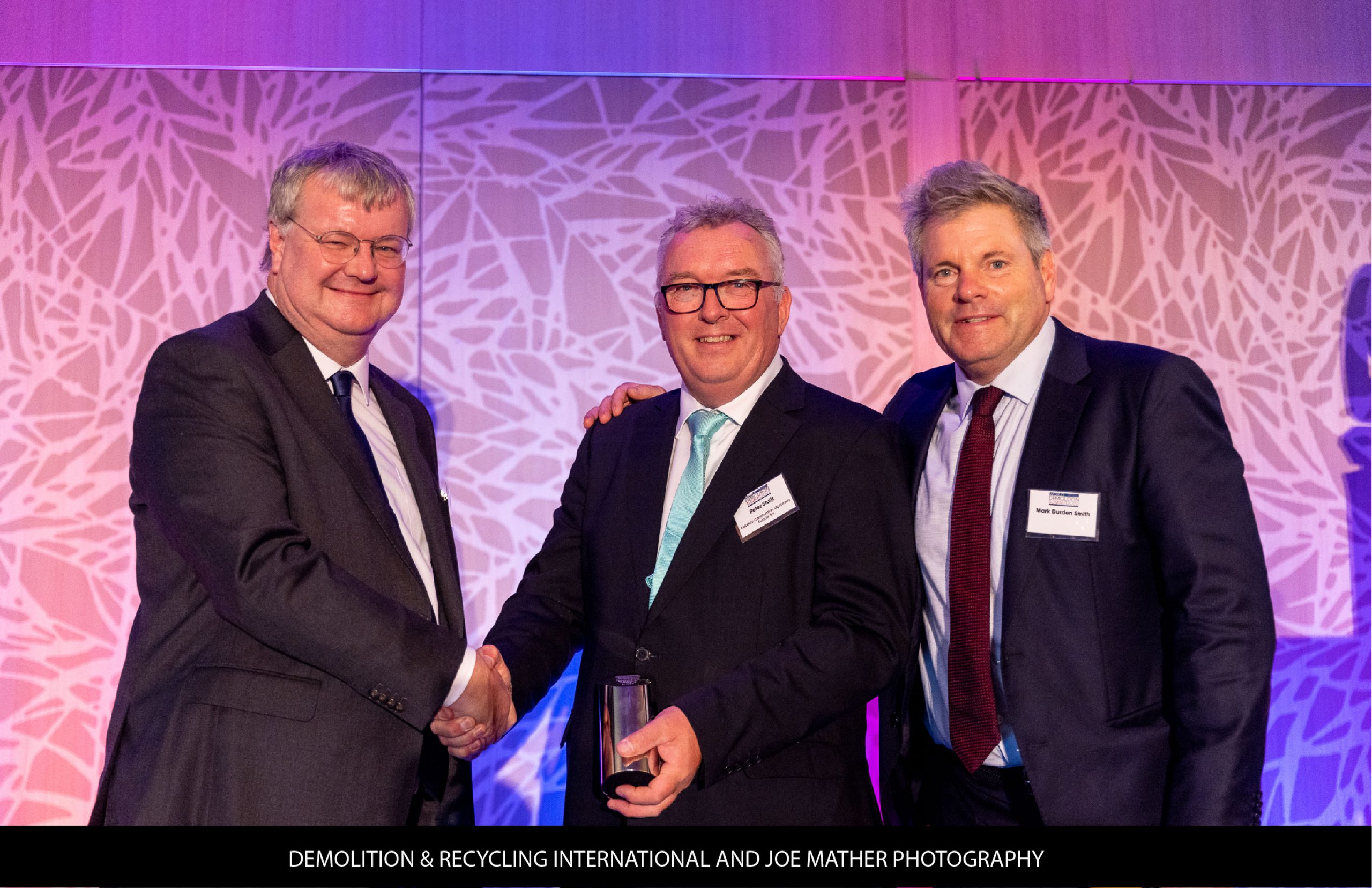 Ultra-high reach SK1300DLC demolition excavator scoops prestigious accolade at the World Demolition Summit 2022
Kobelco Construction Machinery Europe B.V. (KCME) is pleased to announce that the SK1300DLC demolition excavator has won the Innovation, Plant and Equipment award at the annual World Demolition Summit 2022 in Vienna, Austria. The 130-tonne SK1300DLC was first launched to the European market in March as a result of increasing demand for the demolition of industrial facilities, power plants, oil rigs and other infrastructure-related projects. As part of the award win, Kobelco was particularly praised by the judges for listening and responding to the needs of the demolition industry.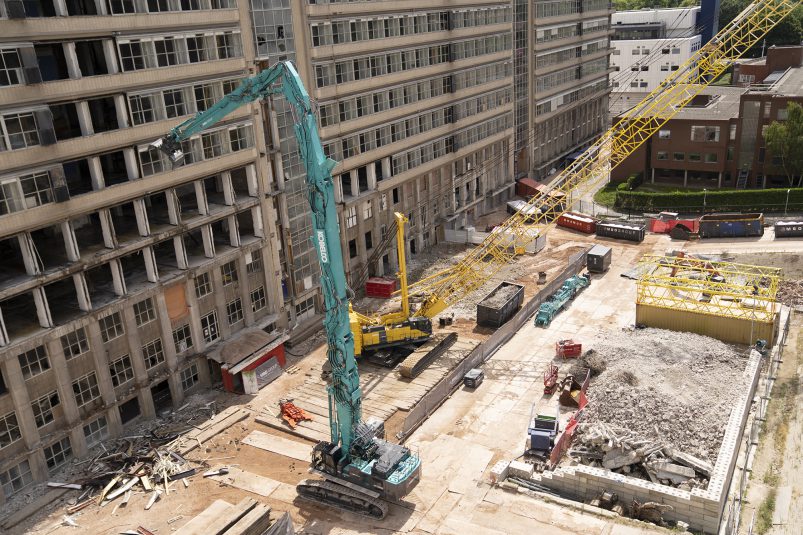 The SK1300DLC is currently the world's largest OEM manufactured building demolition machine and delivers superior productivity, versatility and the ability to use more powerful crushers at new heights. The SK1300DLC is a common base-type machine but the integration of the Kobelco-developed NEXT ADVANCE system means that it can be adapted for multiple applications on the jobsite, including high elevation demolition projects as well as breaking up building foundations.
The machine's modular design also allows easy transport with fast set-up and disassembly, which is a significant benefit to operators working on multiple jobsites or on different projects. Once disassembled, the SK1300DLC's base machine has a transportation weight of less than 32 tonnes and a width of around 3.2m, which makes travelling between jobsites in urban environments, or in countries where there are strict regulations, possible.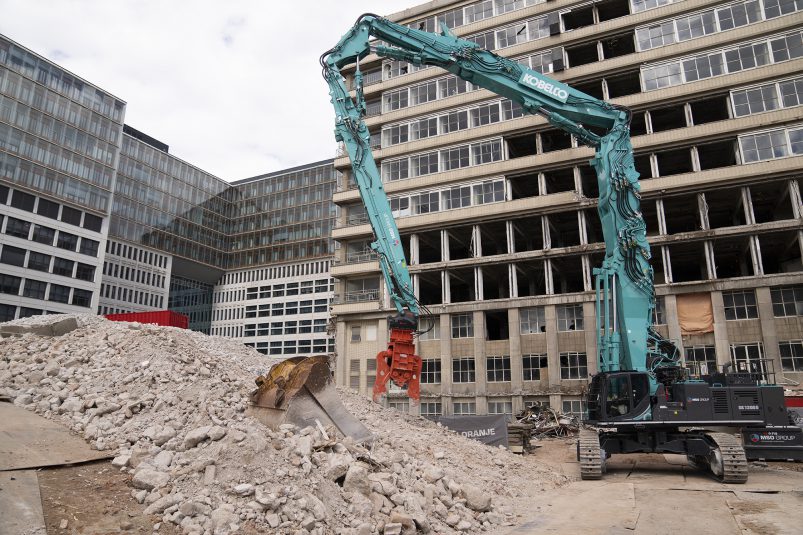 Commenting on the award win, KCME Managing Director, Makoto Kato said: "We have a long and successful track record in the Japanese demolition market, so it is also great to be recognised outside of this region for our demolition prowess by the World Demolition Summit judges. Shortly after the SK1300DLC's launch in March this year, we had already placed the first machines on European jobsites, including one in Rotterdam.
"Whereas mainly the larger construction companies and demolition specialists are interested in the large machines, we offer four dedicated demolition excavators in our range. The SK350DLC, SK400DLC, SK550DLC and of course the SK1300DLC all feature the NEXT system for high reach and foundation demolition applications, enabling us to better meet the increasing demand for demolition services in Europe."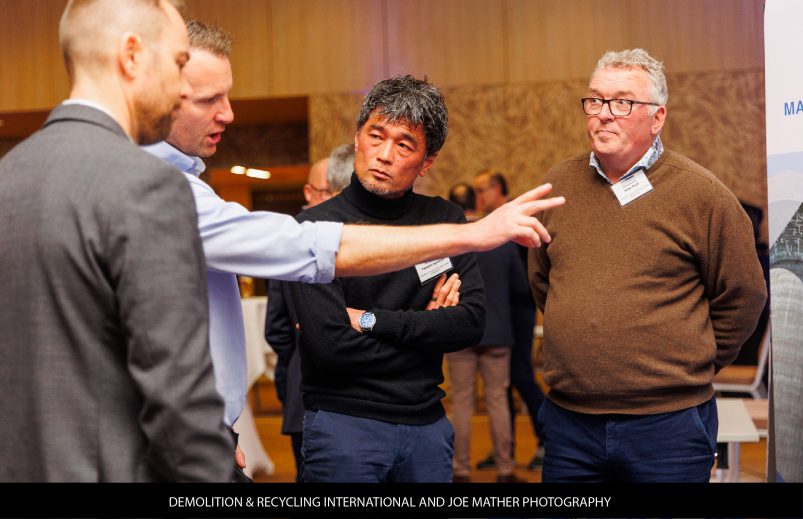 Organised by leading publisher, Demolition & Recycling International, the World Demolition Summit is a key annual networking and educational event for the demolition industry. Open to contractors and manufacturers from all over the world, the event recognises excellence and best practice in the demolition industry.