Kobelco's smallest excavator arrives in Europe
10 May 2017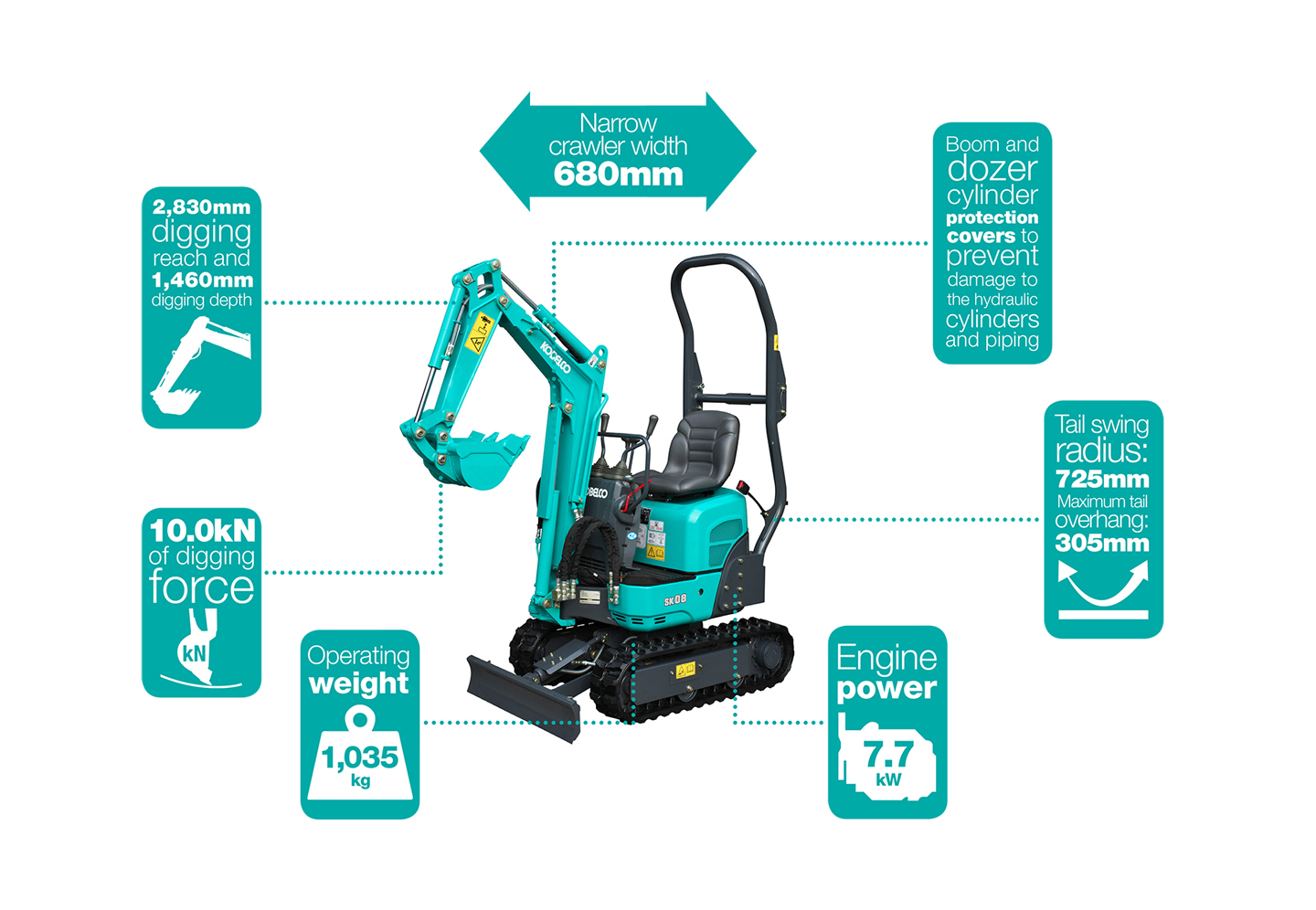 The SK08's – Kobelco's smallest excavator – is a super-compact machine ideal for working inside buildings where space is restricted.
Kobelco Construction Machinery Europe B.V. (KCME) is pleased to announce the arrival of its smallest excavator to the European market. The SK08, which has an operating weight of just 1,035kg, is a super-compact mini excavator that is ideal for working in confined areas such as on residential job sites where space is restricted, or assisting larger machines with the demolition of buildings from the inside.
"The new SK08 is Kobelco's smallest mini excavator and its arrival opens up a whole new market for us. Europe's infrastructure is developing rapidly and as a consequence, the demand for small yet high performance excavators has also increased over the past 12 months. This machine is therefore ideally placed for Europe's busy construction sector, including residential areas where there are space restrictions."
KCME Product Marketing Manager, Peter Stuijt
Mini excavators are key to Kobelco's overall product line-up and the manufacturer is committed to continually developing the range to ensure that the smaller machines are as productive as possible.
While the SK08 has been designed with a small working footprint, the machine still benefits from the same high performance and quality characteristics the Japanese manufacturer has become renowned for.
For more information and product detail please check the full press release and visit the SK08 product page.