Meuva secures first SK1300DLC in Europe
26 July 2022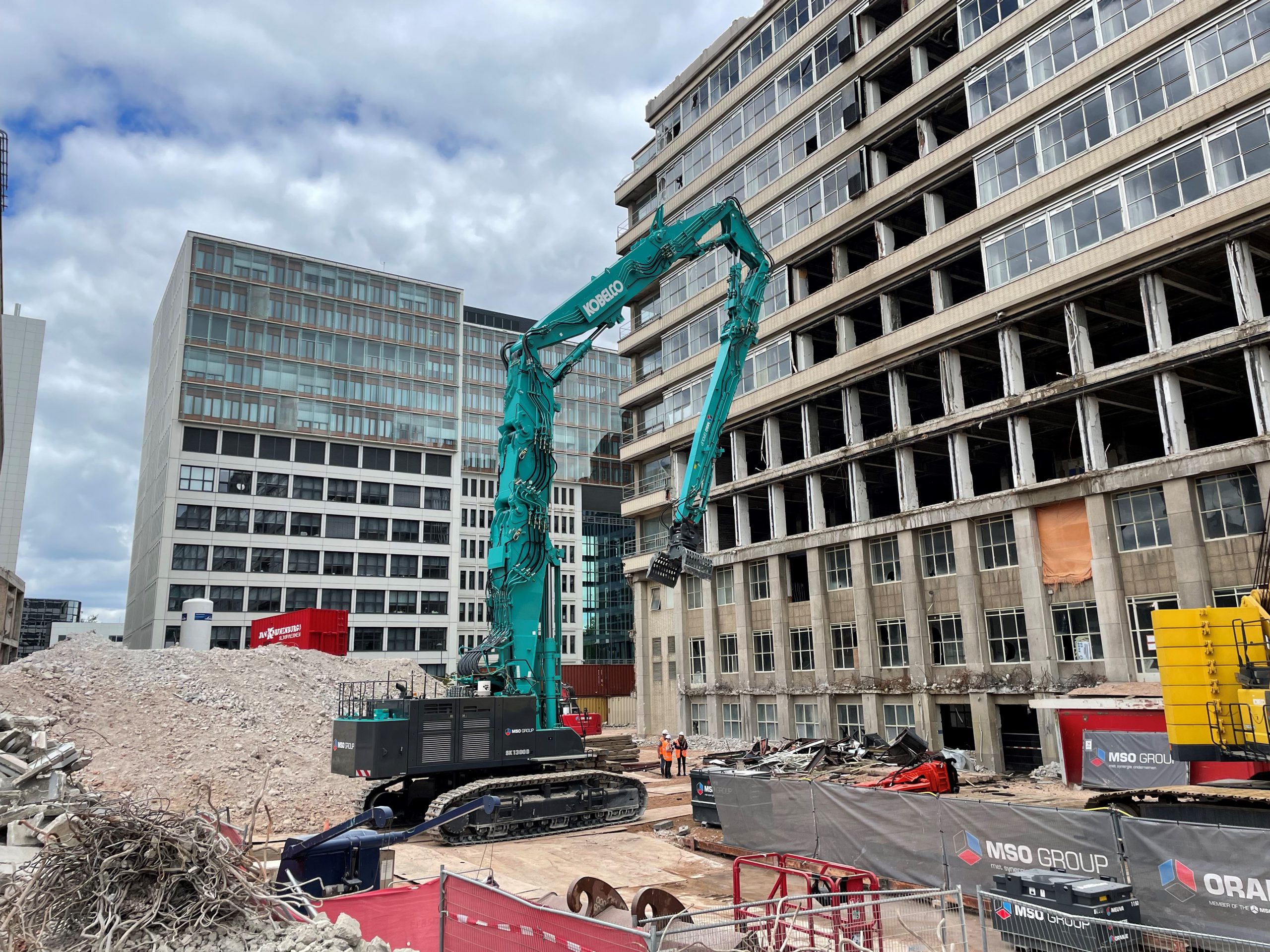 When the Kobelco SK1300DLC Demolition machine arrived at the Port of Amsterdam in March, no one anticipated how sought-after the new model would be. Within three months, three models have already been sold to customers in The Netherlands, Italy and France.
With its operating weight of 130 tonnes and a high reach of up to 40m, the SK1300DLC is currently the world's largest OEM-manufactured building demolition machine. And it seems that machines of this huge size are now in demand, particularly for the demolition of industrial facilities, power plants, oil rigs and other infrastructure-related projects. This is also the intention of the SK1300DLC's first European customer, Meuva, which specialises in (petro-)chemical and industrial activities.
Meuva B.V., whose headquarters are in Rotterdam in The Netherlands, is a large company boasting over 200 employees. Its portfolio of projects includes power plants, industrial boiler houses and refineries as well as smaller specialist work such as asbestos removal, soil remediation and dismantling.
Meuva was looking to expand its fleet of 35 machines, which includes a Kobelco SK30SR-6, and chose Kobelco authorised dealer, Kemp De Meern, to assist in the purchase of the Kobelco SK1300DLC demolition machine. The company was already familiar with Kemp through its rental and parts warehouse.
Meuva already has a number of demolition machines, from other manufacturers, but was particularly interested in the Kobelco SK1300DLC as it is a complete, factory-produced machine. In addition, the fact that heavier attachments can be used at higher heights and the six different boom configurations were also key to the purchase decison.
At the end of June, the machine will be transported to its first jobsite; a hospital in Rotterdam, before heading to a petrochemical refinery, also in The Netherlands.
check the jobsite LIVE:
Find out more about the SK1300DLC and the rest of Kobelco's demolition line-up at www.kobelco-demolition.com