Molson extends Kobelco mini excavator range to Scottish customers
10 February 2021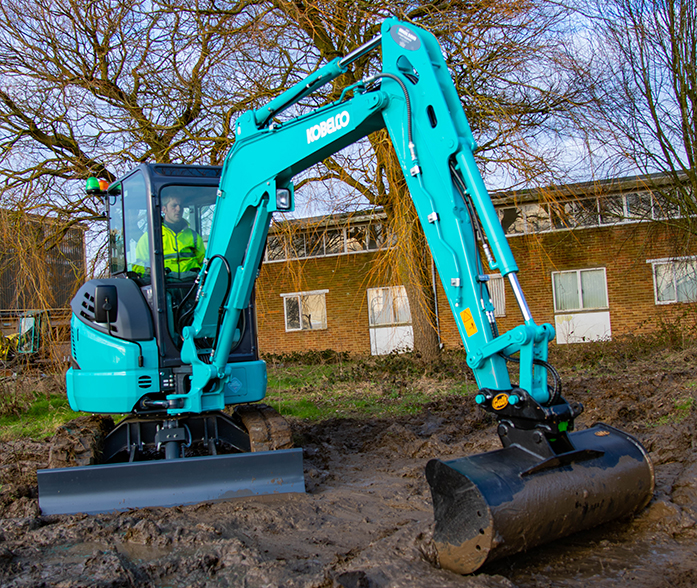 Mini excavators are particularly important to the Kobelco line-up. Although used frequently for landscaping and utilities, they also have an important job to do as support on larger construction and demolition projects.
Understanding the significant role mini excavators have to play on construction jobsites, Kobelco authorised dealer, Molson Young Plant Sales, has added Kobelco mini excavators to its product portfolio.
Kobelco's extensive mini excavator range comprises of 10 models, ranging from the smallest SK08SR-1E micro-excavator through to the SK75SR-7 and SK85MSR-7 midi-class machines. The addition of Kobelco mini excavators was a natural fit for Molson Young, which has been offering Kobelco heavy excavators to customers throughout Scotland, as well as other Molson divisions representing the brand throughout England and Wales since 2014. The new mini range has been available since January 2021 and customers will also benefit from aftersales support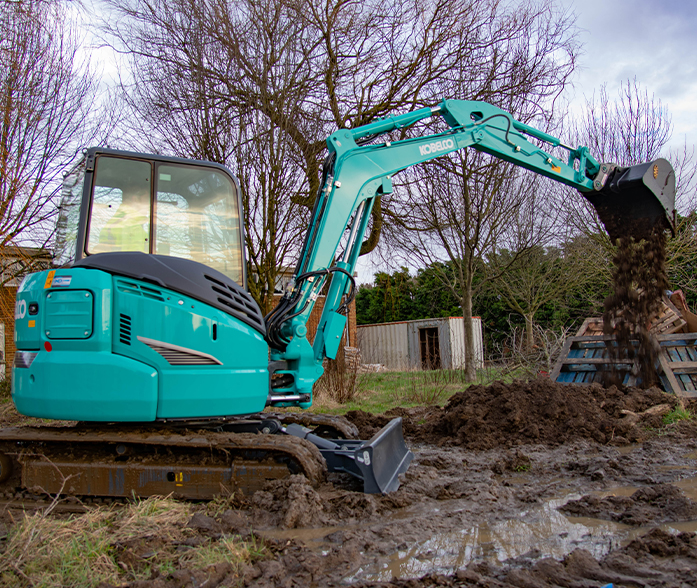 Mark Proudfoot, Director at Molson Scotland, said: "The Kobelco mini excavator range completes our 'Single Source Supply' option available throughout Scotland. As a business, we already have the knowledge, stock and infrastructure in place to hit the ground running with the Kobelco mini excavator range and provide the highest levels of service to our customers from day one.
"Now in our 43rd year, the Young Plant Sales name has been synonymous for providing the Scottish building and construction industry with a range of market leading machinery, backed-up by an aftersales service that pulls out all the stops when our customers need us. We feel that the Kobelco range will enhance of offering thanks to their Japanese build quality, smooth controls and high standard specification sure to be a big hit with both new and existing customers."