SK180LC-10 – A new powerful performer
14 March 2017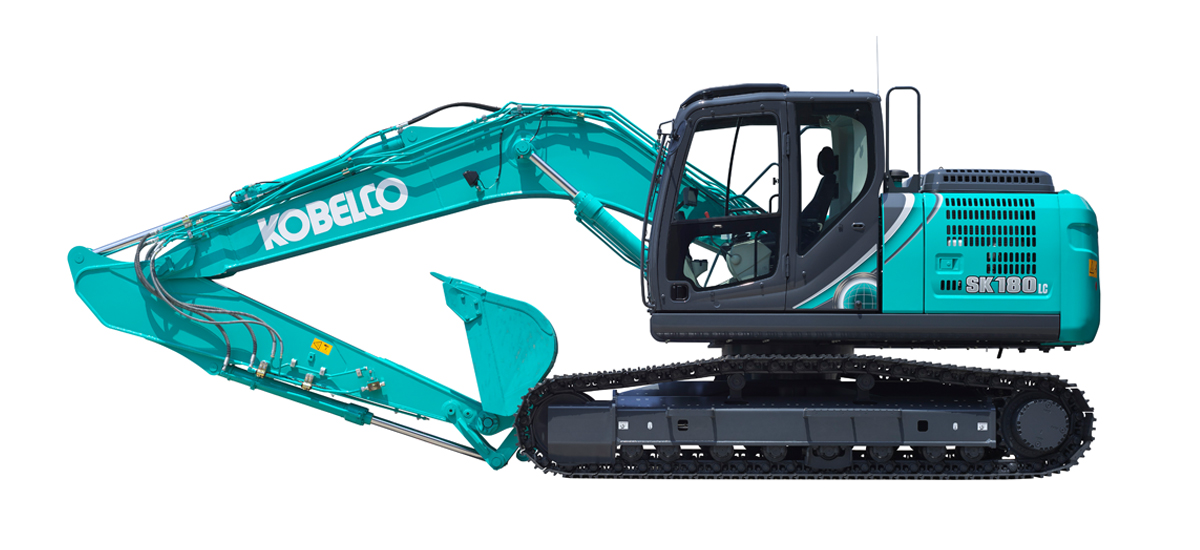 SK180LC-10 sets a high standard in a new division
The SK180LC-10 (Generation 10) is the latest addition to Kobelco's conventional model class and a perfect example of technical design, performance and work efficiency that stems from more than 80 years of excavator design and manufacture. This new model is available now from the growing European Kobelco dealer network.
"Operators and customers alike have already shown great interest in the SK180LC-10 and SK180N-10 excavators because of their working performance and fuel efficiency. Not to forget Kobelco's name for reliability – in a machine operating class that is proving to be very popular in tough working environments. In the case of the SK180N-10, its reduced carriage track means transportation logistics within certain countries are much easier to solve – again making it an ideal choice in its class because of its ability to work in many locations."
Product Marketing Manager, Peter Stuijt
The new SK180N-10 promotes excellent working performance and fuel efficiency and is ideal for mountainous or remote areas where the working conditions are particularly tough. The machine's narrow carriage track of just 2,500mm also enables easy transportation.
Please click here to read the full story.