Success at BAUMA for Kobelco Construction Machinery Europe B.V.
07 November 2022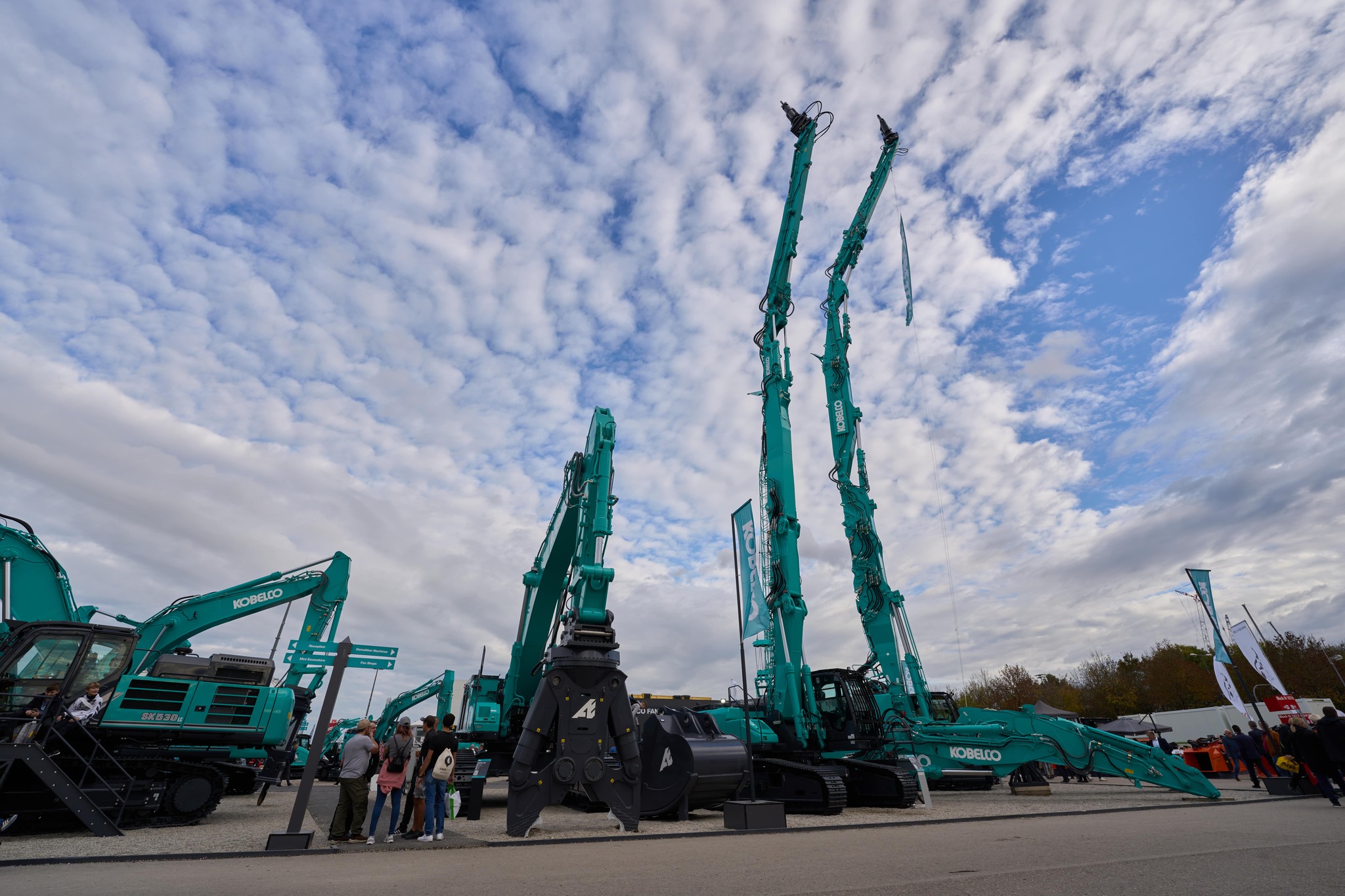 Following a long absence from international trade exhibitions, Kobelco Construction Europe B.V. (KCME) was pleased to showcase almost its entire model range last month at BAUMA 2022 in Munich, the world's leading trade fair for construction machinery. The Japanese manufacturer presented 25 models between 1-130 tonnes at the event, covering a full range of applications from gardening and landscaping to civil engineering and road construction, demolition and raw material extraction.
"After such a long absence from trade fairs, we wanted to offer all our customers a platform for exchange and showcase our numerous innovations at BAUMA," explains Makoto Kato, KCME Managing Director. "The response on all days of the fair was overwhelming, a sentiment echoed by more than 70 of our dealers, who used our stand to meet with more than 400 of their own customers.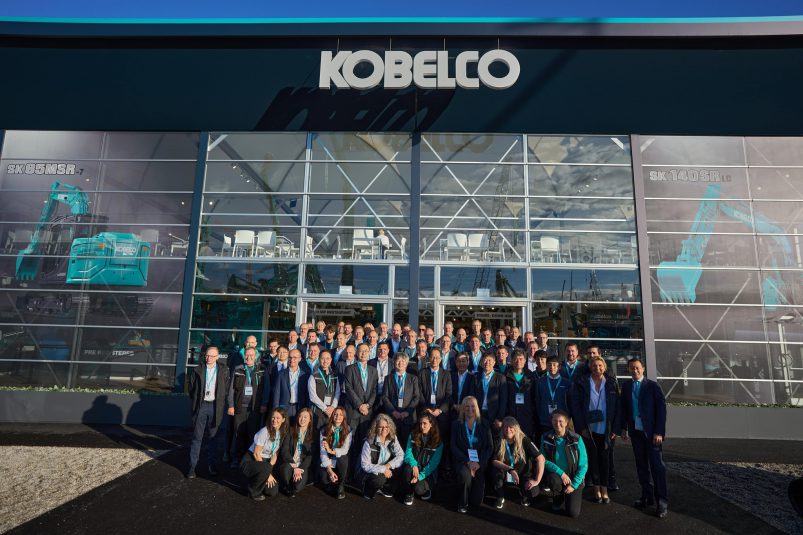 "This year's BAUMA was the ideal venue to highlight the successes of the European construction market. Despite uncertain times in recent years, the European market in particular is proving to be extremely robust. Declines in private residential or commercial construction are well absorbed by public investments in infrastructure and the energy sector, while national and EU-wide subsidy programs in the four-digit billion range that have already been launched also contribute to the positive mood in most sectors."
As a result of continuous development across all model categories over the past three years, KCME also took the opportunity to present numerous premieres at BAUMA. For example, the stunning new Performance X Design concept, which sets new standards in performance and productivity, could be seen on the new SK58SRX-7 mini excavator, SK380SRLC and the 50-tonne SK530LC-11.
In addition, KCME also featured a dedicated demolition area on its 4,000m2 stand, where the new 130-tonne SK1300DLC, Europe's largest OEM demolition excavator, was presented for the first time.
"Shortly after its launch in March this year, we were able to place the first SK1300DLC machines on European jobsites," continues Makoto. "At BAUMA, we found that it was mainly the larger construction companies and demolition specialists who were interested in the large machine. We now have four dedicated demolition excavators in our range, which enables us to better meet the increasing demand for demolition services in Europe."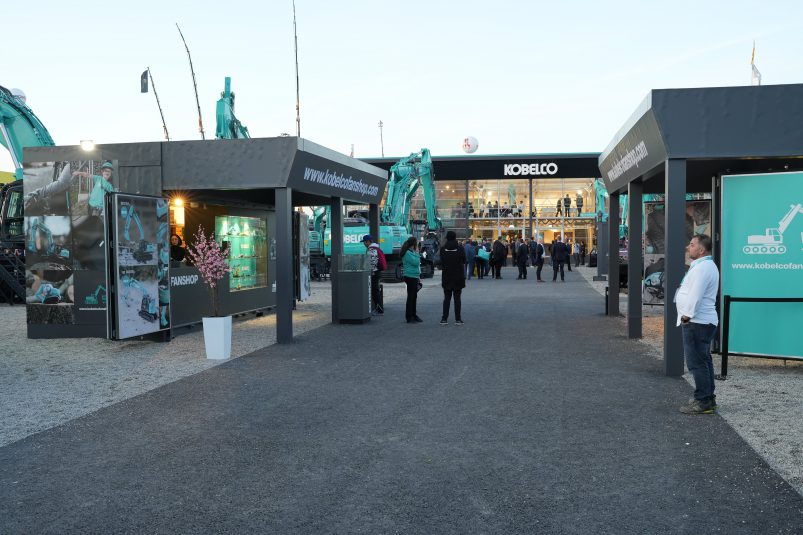 A total of approximately 3,200 exhibitors from 60 countries attended BAUMA 2022 vs 3,684 exhibitors from 63 countries in 2019. Almost 500,000 visitors were also welcomed from more than 200 countries. The next BAUMA is expected to take place on 7-13 April 2025.