Thirty years strong for Kobelco and EMB Baumaschinen
20 August 2021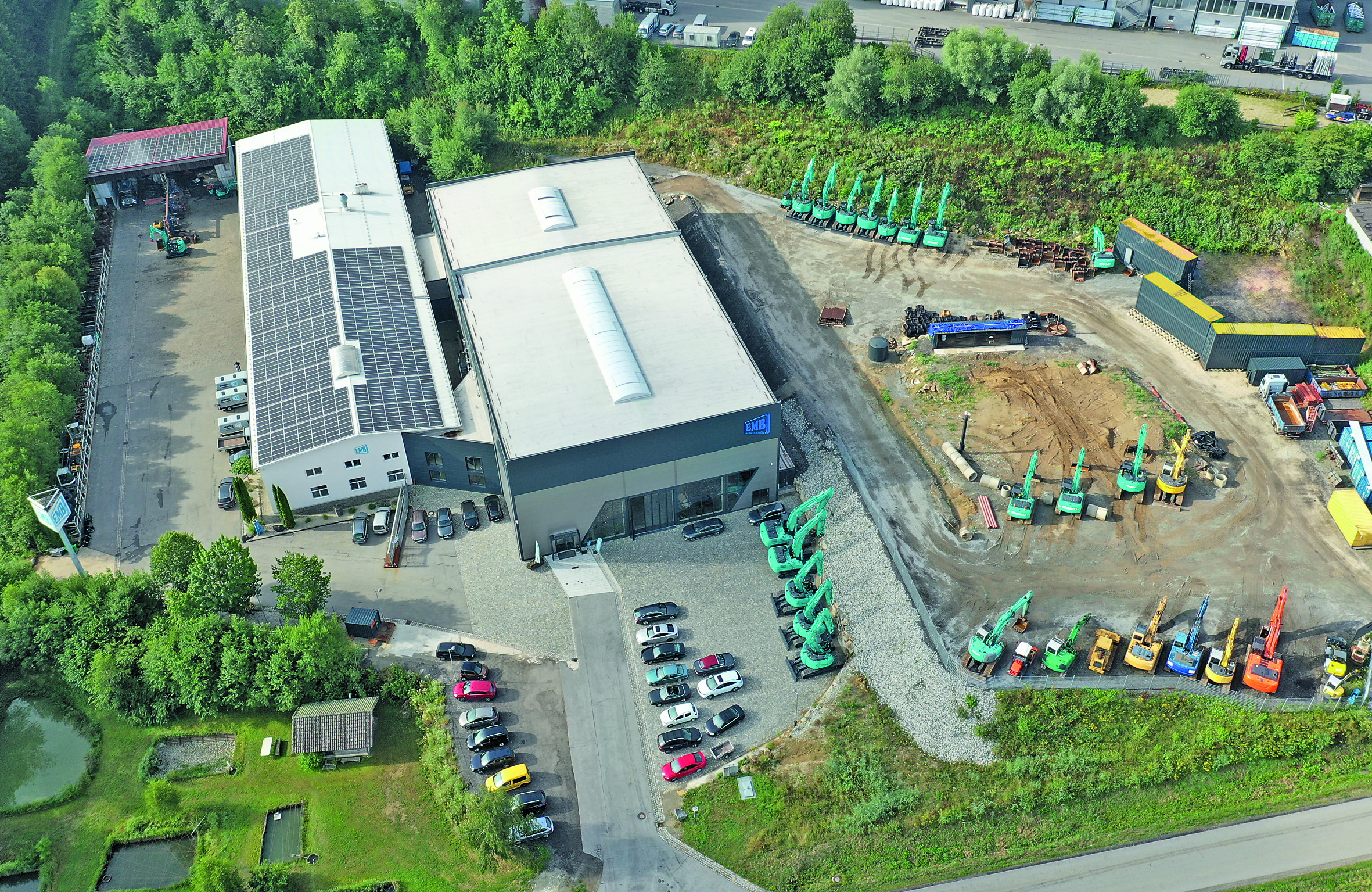 When Kobelco Construction Machinery re-established itself in Europe in 2013, the manufacturer looked to the German-speaking markets of Germany, Austria and Switzerland to recruit dealers. This 'D-A-CH' region started with just five dealers and a small portfolio of 11 Kobelco models, but today, Kobelco's presence has grown to 12 dealers servicing more than 50 regional locations.
Founded in 1986, EMB Baumaschinen has been an advocate of Kobelco machinery for many years. In fact, the Lower Bavarian family-owned company has placed more than 3,500 Kobelco machines since 1991, including the "New Holland-Kobelco" models sold during the sales cooperation with CNH between 2004 and 2012.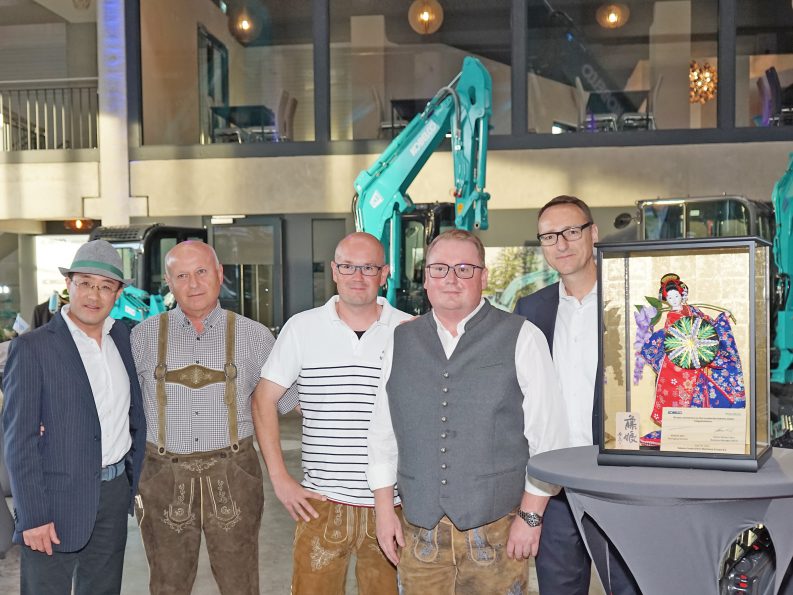 With 70 of its own employees across three locations and various co-operations with well-established regional partners, EMB now looks after almost all of Kobelco's operations in southern Germany, making it one of the largest European Kobelco dealers. A total of 21 service stations and 64 mobile workshops guarantee high service quality and seamless customer support in all target industries too.
EMB not only delivers Kobelco technology "off the shelf", the company, which is now run by Michael and Sebastian Ellinger in the second generation, specialise in converting and upgrading construction machinery. At the customer's request, adjustments to hydraulic equipment, boom design and cabin positioning can be implemented in order to offer tailormade solutions for every application in consultation with the manufacturer.
In addition to the successful customisation of Kobelco's trademark blue/green "hardware", EMB also works intensively on new software solutions for excavator controls and the digitisation of construction processes. This may include, for example, the 3D automatic system for excavators, which significantly relieves the machine operator when creating smooth, level or inclined surfaces and speeds up the work by up to 40%.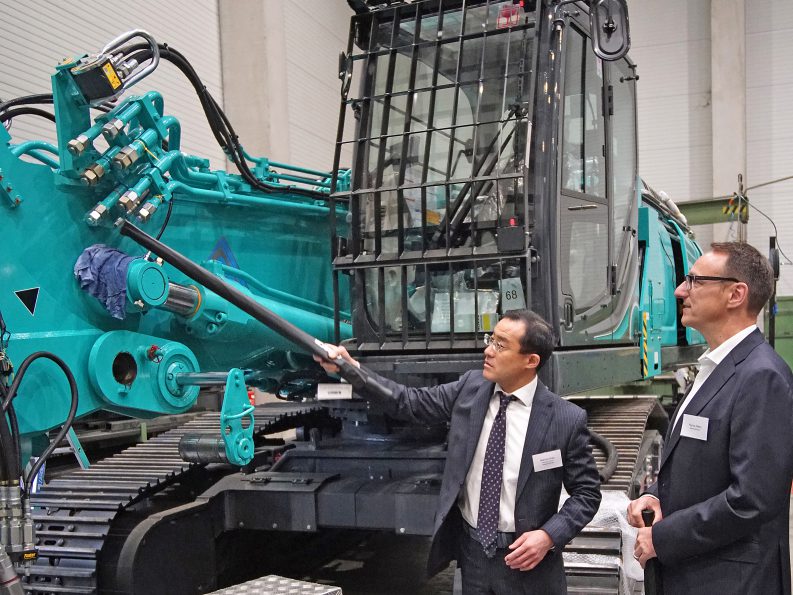 For projects like this, EMB's works closely in partnership with Sitech Germany, the exclusive German sales partner of Trimble, who boasts an extensive portfolio in terms of machine control and positioning, hardware and software for construction planning and integrated construction site management. Under the leadership of Sebastian Ellinger, EMB is currently working closely with Sitech specialists on the basic coordination of the Trimble automatic Earthworks with the interfaces and functions of the Kobelco controls.
EMB's range now includes 14 models from 14 to 40 tons, including conventional excavators and short-tail machines with monoblock or two-piece booms, which are particularly demanding in terms of control technology. And it is not only in development that EMB is a pioneer. Thanks to intensive fine-tuning at the end customers and its large automatic demonstration fleet in its own rental park, EMB has so far been able to place a total of 55 "automated" Kobelco excavators, making it the international top in the internal dealer ranking.