TP Equipement hits milestone sales with Kobelco SK75SR-7
20 August 2021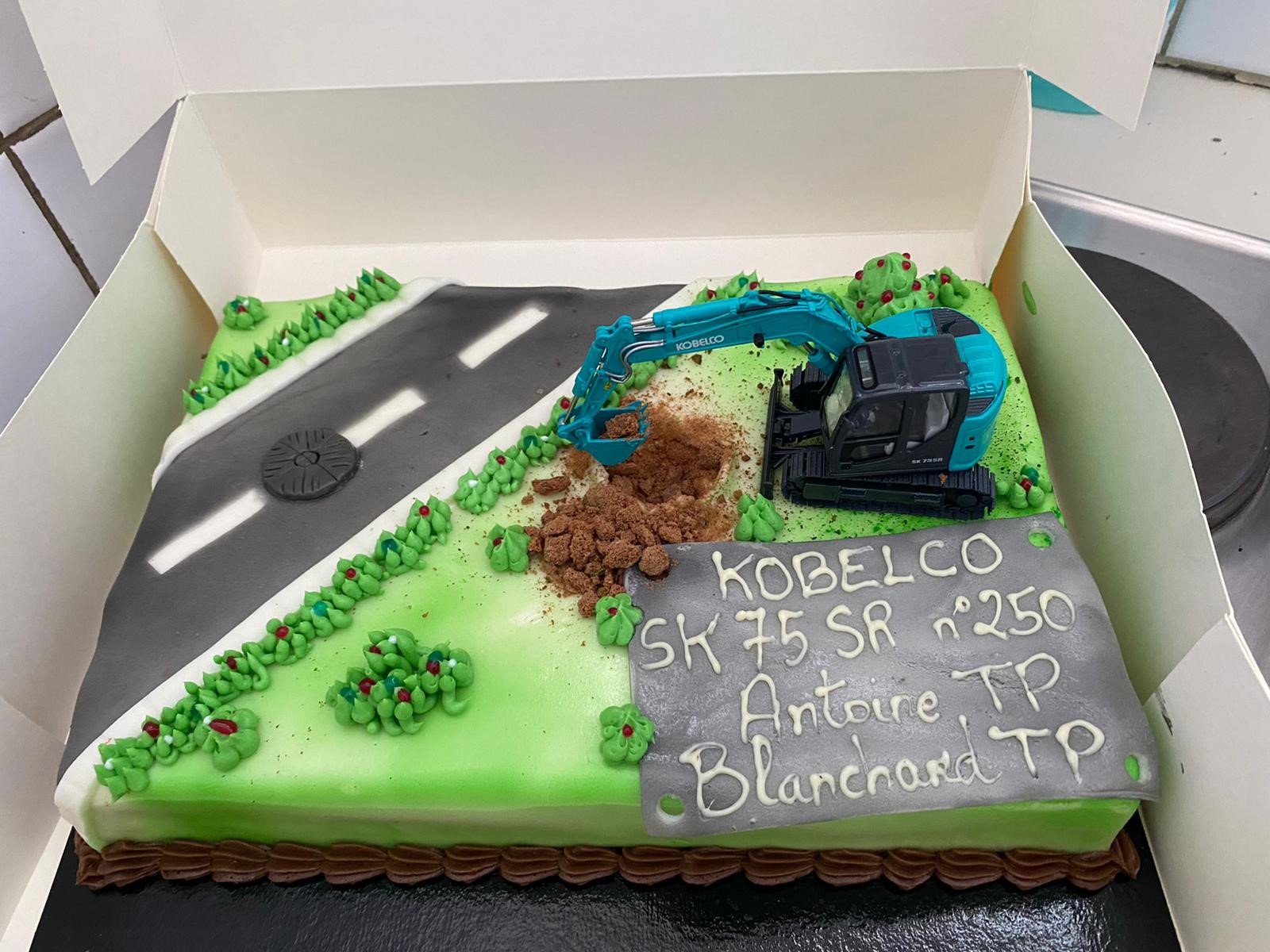 Borne from several years of research and development, including valuable feedback from the European market on the previous SK75SR-3, the next generation Kobelco SK75SR-7 has proved itself to be a popular model for small construction projects, utilities and landscaping. The midi excavator, which was launched three years ago has been a particularly popular choice for customers in France, as TP Equipement (Blanchard Group) recently found out when they took delivery of their 250th machine!
The SK75SR-7 delivers an all-round performance, including a 15% reduction in digging cycle time and 37% increase in arm digging speed for improved productivity, and a 23% increase in engine output. With its short radius design, the SK75SR-7 is also ideal for working on jobsites where space is limited, such as in residential areas. The inclusion of Kobelco's innovative iNDr (Integrated Noise and Dust Reduction Cooling System), a superior method of noise suppression that promotes low noise, exceptional engine cooling, enhanced reliability and minimal machine downtime, also reinforces the machine's urban working credentials.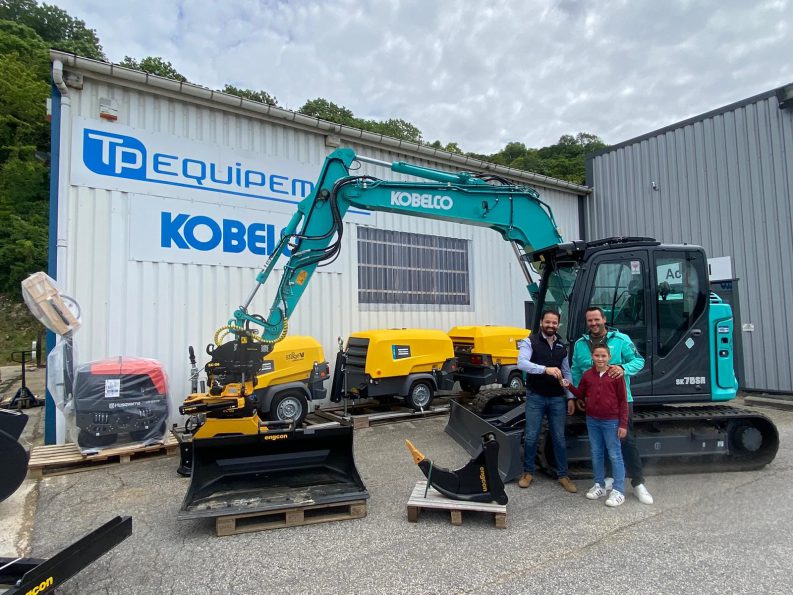 To mark this fantastic milestone, Sales Representative for the Rouen branch, Vincent Pottier, handed over the keys of their 250th SK75SR-7 excavator to Antoine TP of Muids. Antoine TP, which was established in 2018 by Lefebvre Antoine, specialises in house building and private development work. The company was already a fan of Kobelco, appreciating the Japanese manufacturer's high quality and operating precision, and already owns an SK28SR and another SK75SR. However, the latter will be replaced by the new SK75SR-7 monobloc equipped with an Engcon EC209 DC2 EC Oil and a full range of tools, including an Engcon hydraulic vibrating plate. The machine has been completely customised to the customer's exact specifications by Blanchard TP Rouen's 11-strong team.
As a growing business with a full order book, Antoine TP was keen to invest in the new SK75SR-7 to aid efficiency and productivity of the company, with minimal staff. Lefebvre already had a good relationship with TP Equipement due to his previous experiences so didn't think twice about working with the dealer again on the purchase of the new machine.
We hope you enjoy your new SK75SR-7!